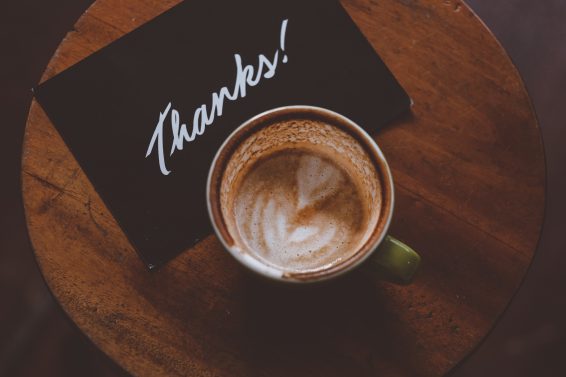 It's obviously important to prepare your clients and provide a luxury experience, but what happens after your contract is up? Do you continue to serve your clients, or do you simply move on to the next opportunity? With these quick and easy tips, you can turn clients into forever-loyal supporters who are excited to talk about your business.
1. Request a review
Yes, this instantly sounds like a favor for your business, but what if I told you that your clients appreciate this opportunity, too? Often clients may have loved their experience, your craft, or your services, but they're stumped on how to thank you! They likely want to help your business thrive in other ways than just slipping you a cash tip or small gift card. So, give your clients the opportunity to voice their opinions and chat about you. With just a quick follow-up email template and a bit of feedback, both parties can benefit.
2. Thank them
This may be a throwback to elementary school, but it works! Send a handwritten note of appreciation in the mail. Just a touch of your personality and human touch can go a long way.
3. Stay in touch
Follow along with their social media and engage with posts about their milestones. Not all businesses are this personal, but if you provide a service for couples or families, I highly encourage you to stay connected. It may even be a good idea to send them annual holiday cards. (These don't have to be traditional, either—if St. Patrick's Day or 4th of July is a favorite of yours and reflects your business in some way, send 'em!) You'll be surprised how excited clients will be to receive these every year.
4. Host annual events
Whether you're a shop owner, wedding photographer, or artist, I suggest creating an annual event that your clients, family, and friends can look forward to. Start small at first, but think paint nights, couples-night-out events, adventure hikes, or free wine tastings at a local winery. This gives your clients something to enjoy to even after your services are up!
5. Share your successes
Attending another workshop? Speaking at an educational event? Traveling to a bucket-list destination? Don't forget to post about your adventures and allow your clients to follow along! They will be so proud to see your life and business continue to flourish. It may feel "braggy", but as long as you're sharing gratitude and excitement about these accomplishments, you can't go wrong. Plus, more people are watching than you think—we've found that the posts and Insta stories that have nothing to do with our businesses are often the most effective ones for keeping us at the top of our customers' minds.
Hopefully these easy but impactful tips will help keep clients raving about you, even years after your contract is up!
Get 50% Off from Quianna
Try the easy-to-use booking and invoicing software made for creative business owners.
Want to learn more about building strong client relationships for your small businesses? Get our Ultimate Guide to Client Relationships here.
Plus, 5 more posts you might like: