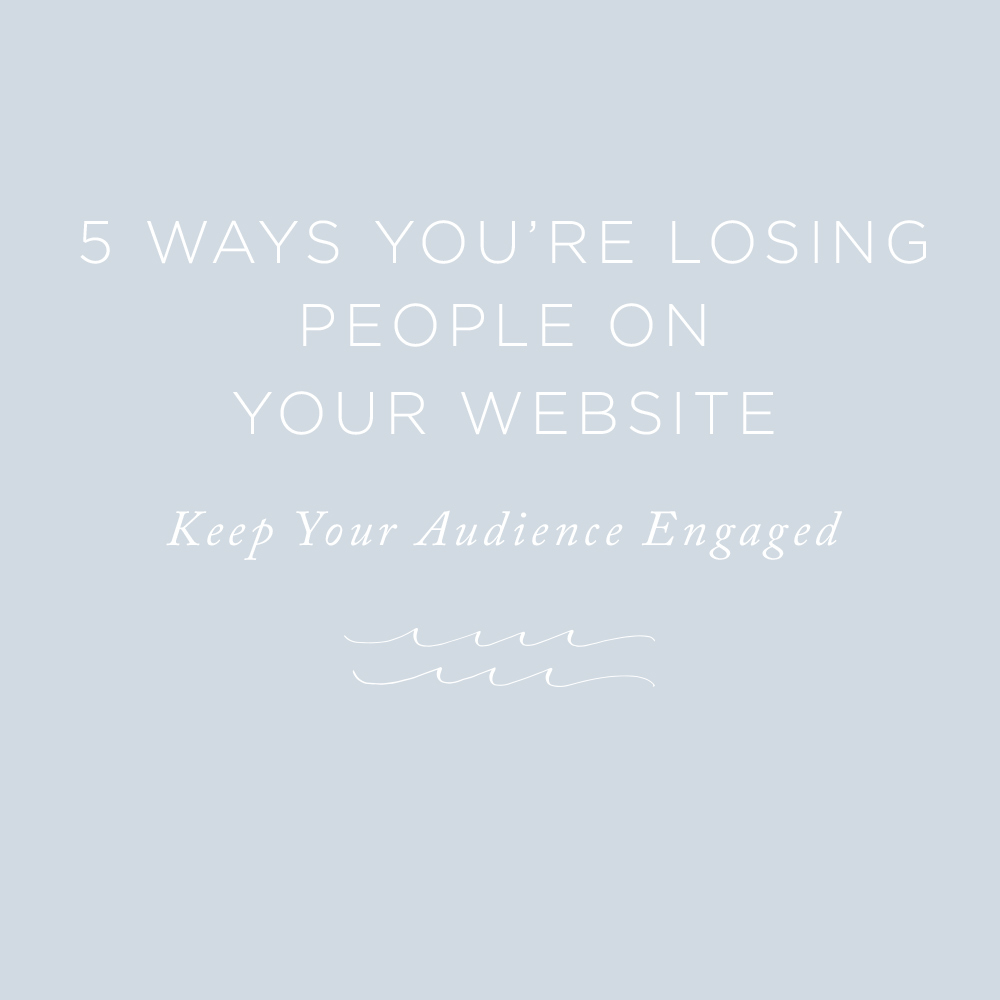 by @winncreativeco
In this day and age, your business's website has become your main resource for reaching customers. It is where they learn what you do, see how great you are at what you do, and decide they want to give you some of their hard earned money.
Your website is such an important piece of your business and should bring you client after client….but unknowingly it might be turning away client after client. Do you know if your website is doing its job? Read these 5 potential mistakes and see if your website is letting your business down.
1. Poor design.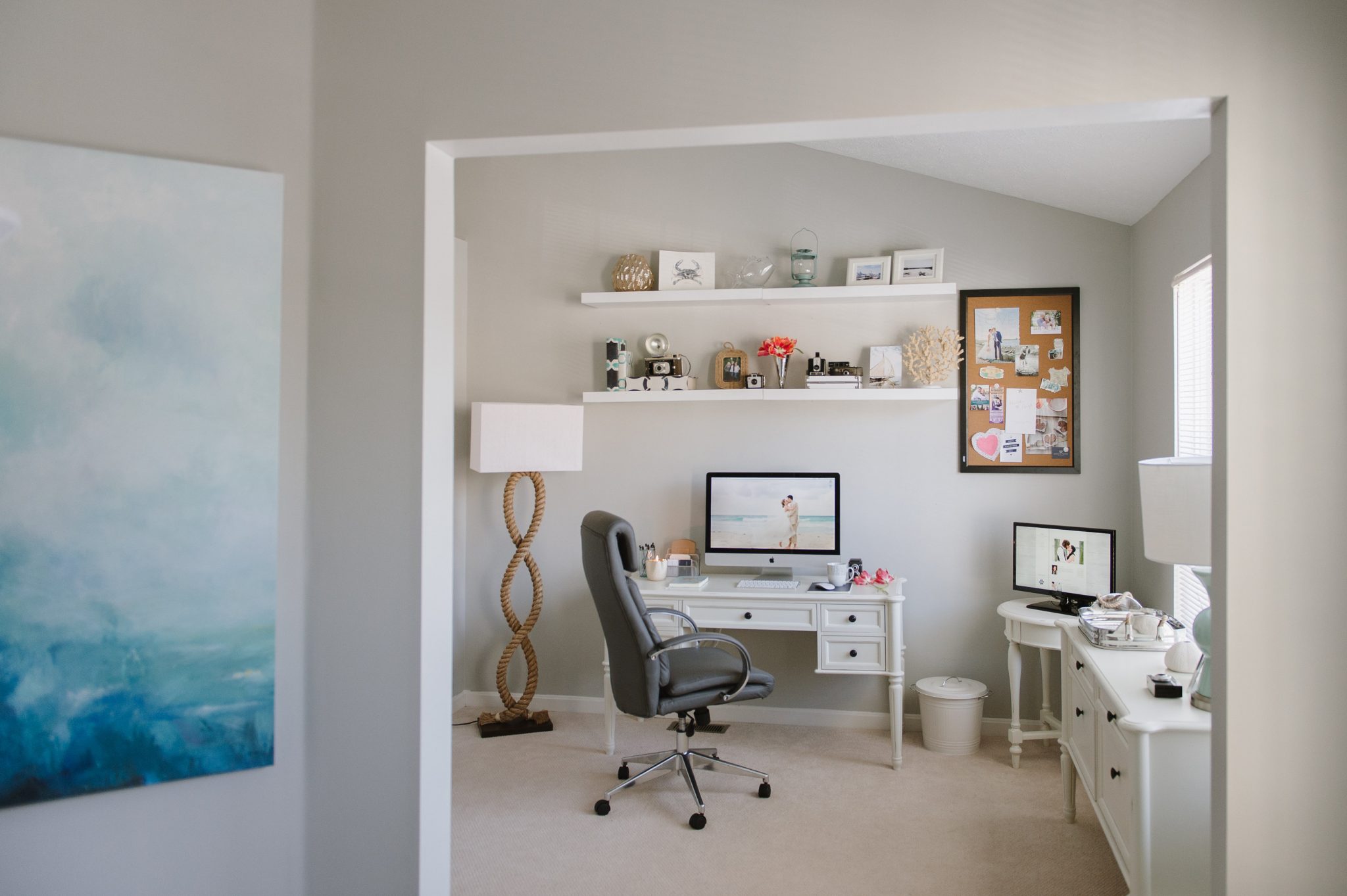 New viewers will be put off by a design that is too busy, or just plain ugly. Gone are the days where anything goes. Now everybody has enough internet experience to know the difference between a beautifully and carefully designed site and a "I don't know what I'm doing but at least it exists" designed site.
You don't need to shell out thousands of dollars on a customer designed site. There are designers out there of every price point. There are also sites like Creative Market and Etsy that are a great resource for premade templates. They are typically easy to install and are customizable. Yes, they will be bought by multiple people, but it's better than having a bad looking website.
Not only does your site need to be appealing, it needs to be responsive. Google doesn't want anything to do with you if your website isn't responsive. Additionally, most people are viewing websites on mobile phones and a non responsive website is a major pain. They aren't going to spend time on your site because it's so difficult to do anything.
Action step: Grab your cell phone and get to clicking throughout your website. Also send your website to a few friends and have them not only look at it from a design standpoint, but also check it out on their cell phones. It's like those nose blind commercials about pet odor, you've looked at your website so many times you aren't going to notice the same things as new users.
2. Lacking a clear purpose/mission.
If a viewer cannot determine what exactly it is you do, they aren't going to stick around to find out. You want a new viewer to know within a couple seconds what it is you do. People don't spend a lot of time on a website,you literally have seconds to make a connection, you want to make your mission clear and simple.
Action step: Look critically at the home page of your website. What immediately jumps out at you? You already have your friends looking at your website for prettiness and mobile use, see if they can tell what it is you do. Do the same for you blog posts. Pinterest will likely be sending viewers to your blog post, so can someone reading a post find out what they need to know about your site from that single post?
3. Links not opening in new tabs.
If you link to another page and it doesn't open in a new window, that's effort on the user to go back to where they were…and if you take them to another website, they might not come back to yours. I'm not saying people are lazy, but the more difficult you make something, the less likely they're going to do it.
So if you take them away from your website, you're making them work to come back. Especially on mobile devices. It's incredibly easy to move onto the next thing so make it easier for them to keep up with what they're doing on your site by opening links in new windows.
Action step: Check your links! It can be time consuming, so start with your most frequented pages and posts. Don't forget about the social media icons you might have on your sidebar.
4. Failing to link to other pages within your website.
You want to keep viewers on your page as long as possible. Linking to other content on your site within posts sends viewers down the rabbit hole. Ideally you should have a solid content plan so your posts aren't random, but fall into specific categories.
A person clicks to read your post because they are interested in that topic. That topic probably fits into a category of your blog. You want to take the opportunity to link to other posts that relate. Obviously if they're interested in that post, they'll be interested in others that are similar.
Action step: Look through past posts for opportunities to link to relevant content. You might even want to edit some posts for easy opportunities to drop a in link to another post.
5. Missing a clear call to action on each page and post.
Viewers need to know what to do next. They've finished looking at your post, what should they do next? If you haven't told them, they're going to click away. A reader doesn't often think to look around and see what to read next or where to sign up for your newsletter.
Action Step: Add call to actions to posts that don't include one, below are several ideas.
– Sign up for you newsletter
– Download a freebie (possible requiring newsletter signup)
– Check out these additional posts
– Follow this (relevant) board on Pinterest for more info on the topic
– Leave a comment answering the question you asked
– Share this post on social media
– Sign up for this class that goes further into this topic
Implementing these tips will keep viewers on your site longer and give them more time to fall in love with you and your work.