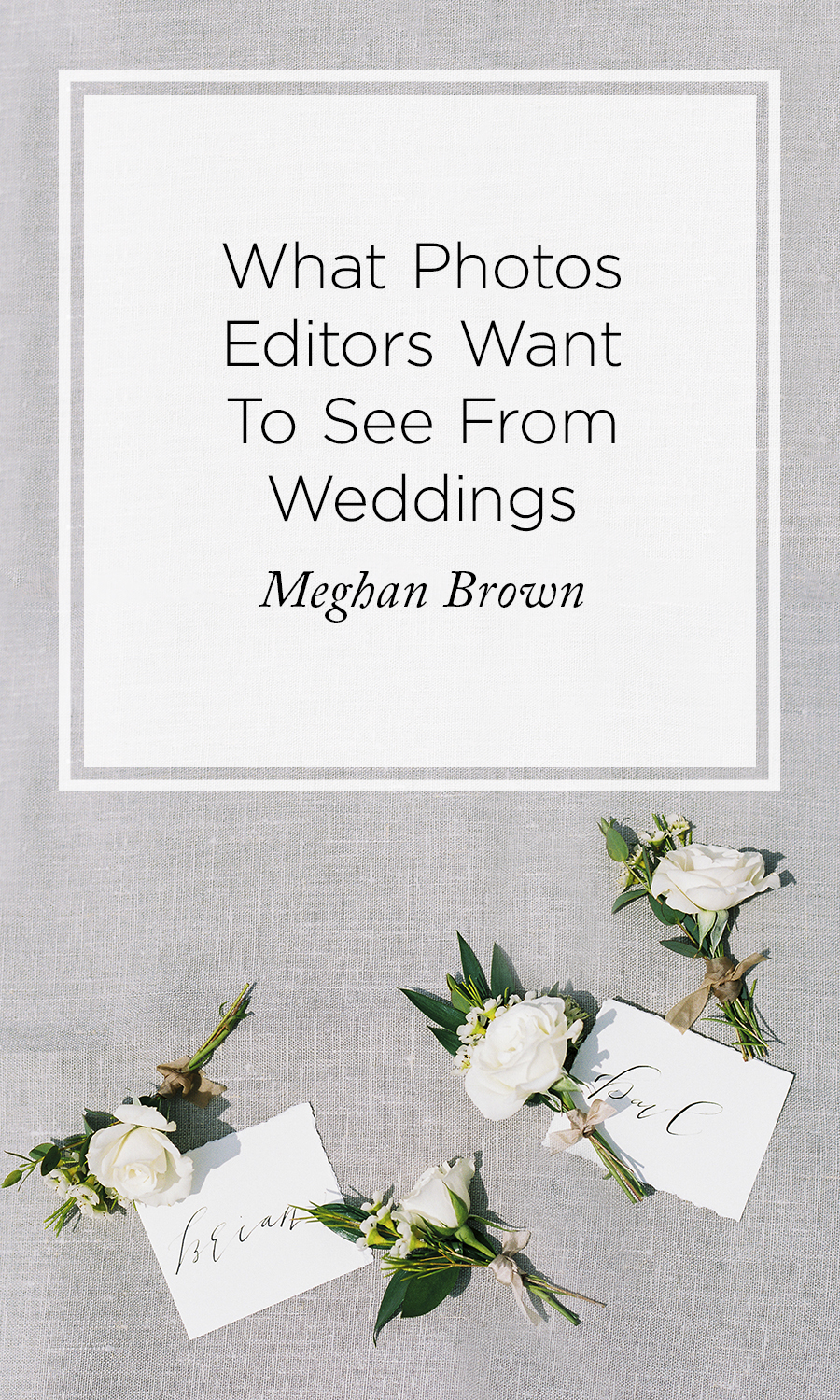 You've put a lot of time and effort into crafting your submissions to blogs, magazines and websites. So when you receive the "not a fit" notification, you're left wondering "What did I do wrong?"  We've got the answers! Check out the 6 most common reasons why you're not getting published.
1. Seriously: Enough with the portraits already!
Real wedding or event features are there to serve as inspiration for future brides, grooms and party planners. Editors want to use your images to help their readers imagine what their own events could be like and how they can personalize elements in a creative way. To do that they need images of the flowers, the cake, the tables, the dresses, and every other detail imaginable, as well as a few different establishing shots of the ceremony venue and the reception venue. So repeat after us: I will create my submission with DETAILS, DETAILS, and MORE DETAILS! Was there a donut dessert bar? Did the bride make a bouquet out of brooches? Was there an amazing architectural ceiling at the venue? That's what editors want to see.
When the time comes to hit submit, you should only have around 30 images with people in them – and 100 to 120 shots of everything else.
2. Wait, your album only has 49 images?!
150 images may seem like a lot, but really, it's not. Think about it from the perspective of the editor – they want options! They need to be creative, and especially for non-exclusive publications, they want to create a feature that is unique to their publication. Even when it seems like you have added enough detail shots, add some more. Remember, that is what editors use to inspire their readers with lots of new ideas.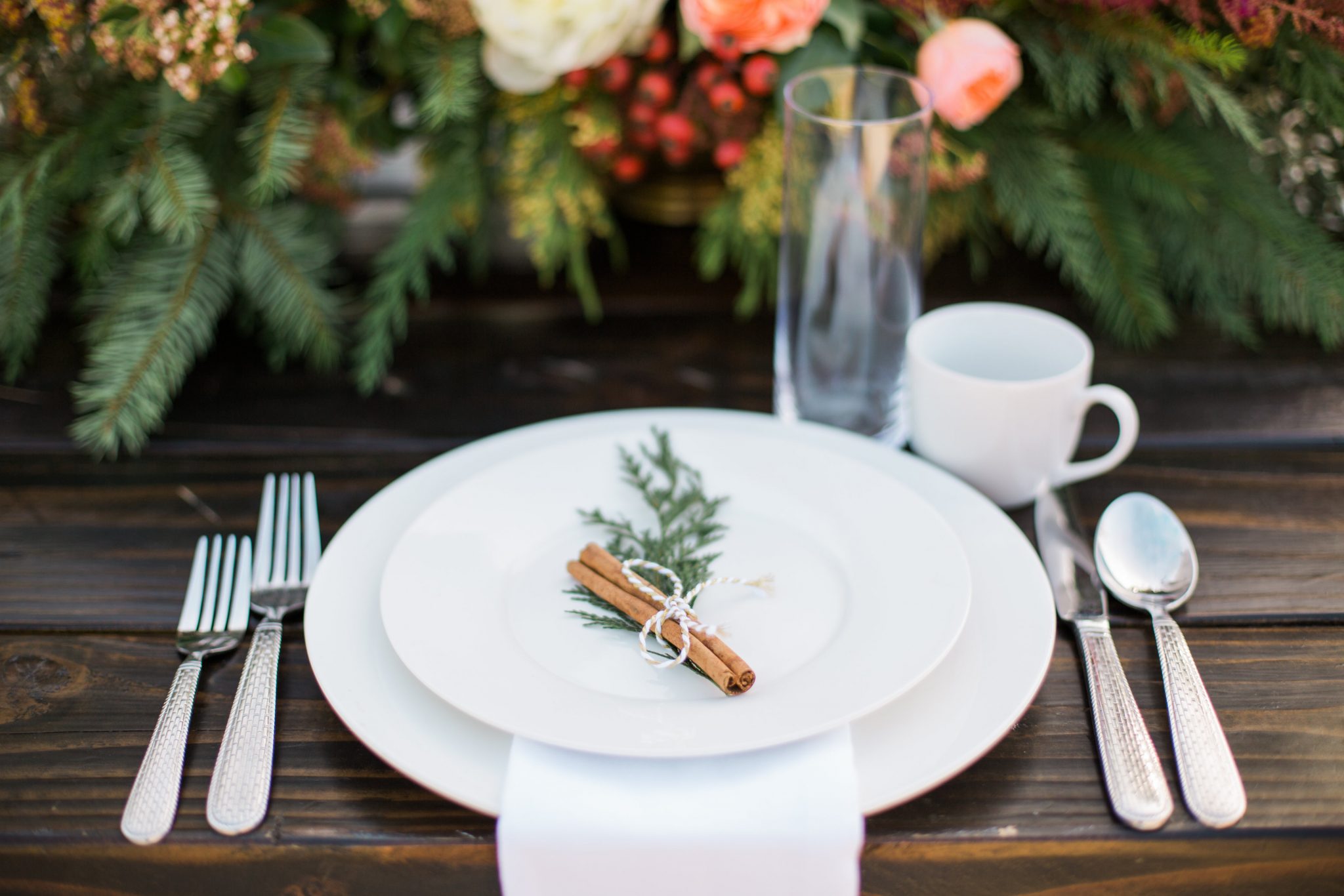 3. Spoiler alert!
Let's pretend you're watching a movie that you've never seen before, but for some reason it started right in the middle, then skips from there to the beginning, to the end and then back to the beginning. How frustrating would that be?! Just when you think you're getting the story, it completely changes on you. When you're submitting your album to an editor, it's like they're viewing a "movie" for the first time, and you want to help them understand the story.
With that in mind, make sure you keep your images in the order they occurred – If there was an amazing first look, make sure that is before the ceremony and even if the send-off is absolutely breathtaking, keep it at the end of the album.
Helpful hint: If there is one image that you want the editor to see first, regardless of when it occurred, make it the cover image!
4. You created this whole shoot yourself!?
We all know that it's a BIG no-no to post a feature without crediting the photographer. So why should that be any different for the florist, the cake baker, or the planner? They worked hard on producing the event or shoot too. Plus tagged vendors will receive publication notifications and will promote you in return, creating an even larger social reach!
70% of editors say that it is critical to include vendors in your submissions, so this is one easy step that can really help cinch the publication acceptance.
5. Your album story is a total snoozer
Nondescript album stories are something we see all the time. Remember, this is the place to share everything special about the event with the editor – they weren't there, you were! They need to create excellent editorial content to go along with the beautiful images, so the more context and details you include, the better. Include as much of the backstory as you can: How the couple met, something that made the event or shoot really personal, something funny that happened, an especially touching moment, etc. Sometimes the images aren't quite enough, so this added information could potentially seal the deal.
Don't worry if you aren't a fantastic writer! A bullet-pointed list is also fine. Just gather as much of the back story as possible to help the editor do their job.
6. You made the editor feel like last pick in gym class
While it is ultimately up to you how many publications you submit your album to, we do STRONGLY suggest you keep that to no more than 5 at a time. Editors can see where you have submitted your work, so when they notice that you submitted that album to 25 other publications, they know that you really didn't do your research to determine which publications would be the right fit for you.
We know that researching publications can take some time, but doing that hard work upfront can lead to success in the long-run. Take a look at the publications' most recent features, their instagram feed and their Two Bright Lights profile pages to see the style of images they feature. Doing your research will make them feel special and put you one step ahead of the rest.
For more tips on getting published, check out the Two Bright Lights blog!
Ready to join the rockstar photographers and event professionals who are already getting published? Sign-up today at twobrightlights.com.
10% off with promo code: RTS10