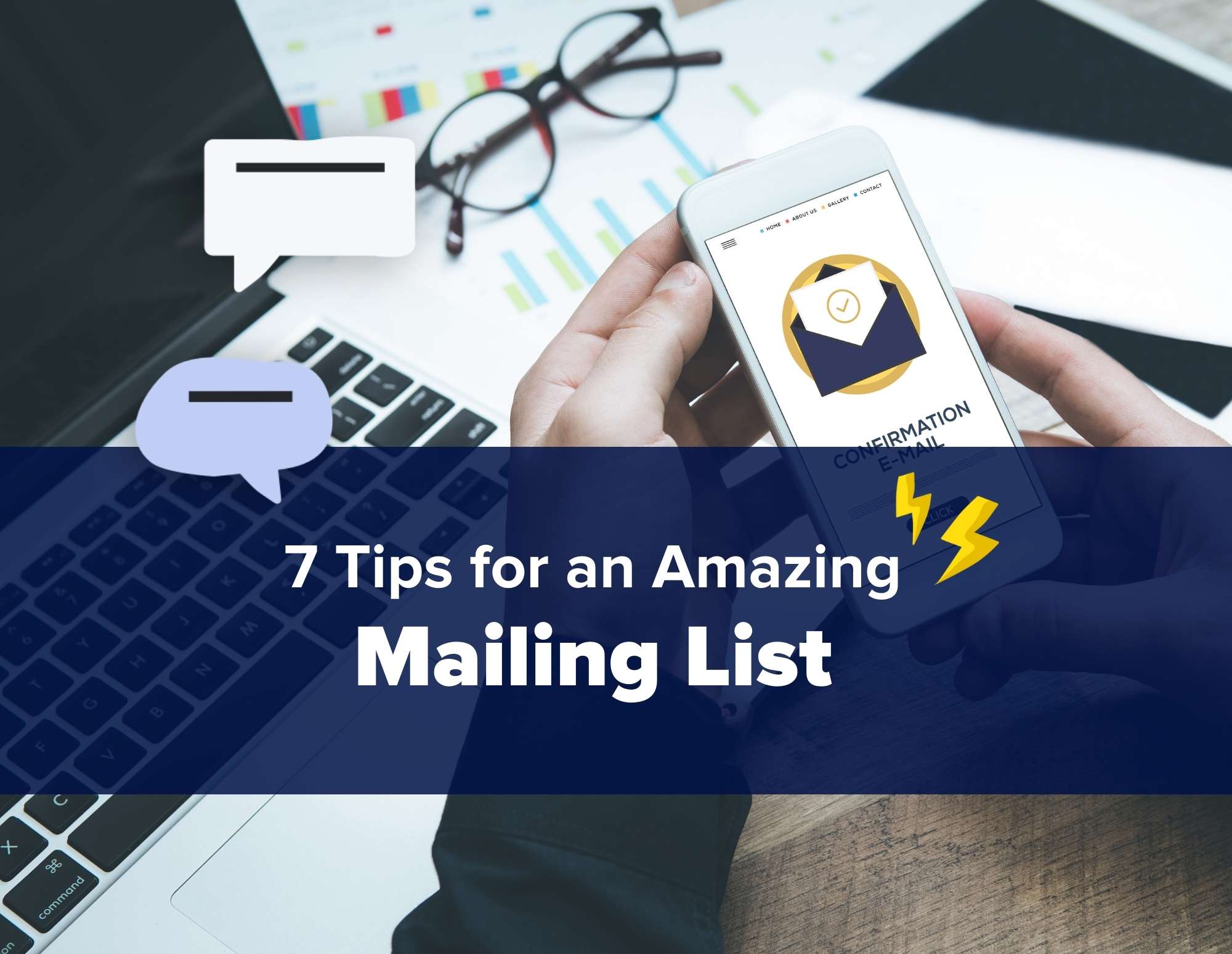 A mailing list is more than a trend for independents, and for a good reason; a well-built list offers an array of benefits:
Communicate immediately and directly with people who you know are interested in your content or products.
Know that people are seeing your content. Social networks often filter content (think Facebook), or at the very best show posts according to time-posted (Instagram and Twitter).
Foster further interaction by driving readers back to your blog, website, or social media.
Stay present in the lives of prospective clients.
Provide valuable metrics that measure responses to products and messages.
And the list goes on…
But does that mean every creative needs to start a mailing list? The next seven items are not only great points to think through before getting started, but also in determining whether creating and sustaining a mailing list is for you. Read on to learn if you can upkeep a mailing list, and if so, how to grow your database.
1. Do your emails have a purpose?
Do your content and information serve your audience? Why are your subscribers interested in being on your mailing list? And what do you expect to get out of it and them? Bottom line: how will this tangibly enhance your business? If your subscribers are opening your content, you're in a good place. If most of your business is word-of-mouth, you may want to consider how much time you invest in enhancing your mailing list. Your efforts may be better spent on the ground than behind the screen.

Pro Tip:  People tend to hit the "Spam" button instead of "Unsubscribe" because it's easier and requires less work–at least, I often do this. This can cause your newsletter to be suspended or deleted, especially if you're using an email marketing software like MailChimp.
2. Offer quality content—for free!
The best newsletters offer their subscribers something in return for their readership. Even major product lines generally offer discounts or a first look into a new line of products. Try offering a free e-book, template, or guide for anyone who signs up. Why? Because it immediately sets the tone by establishing that your business has something to offer. Warning: If what you offer is not quality, expect people to unsubscribe quickly.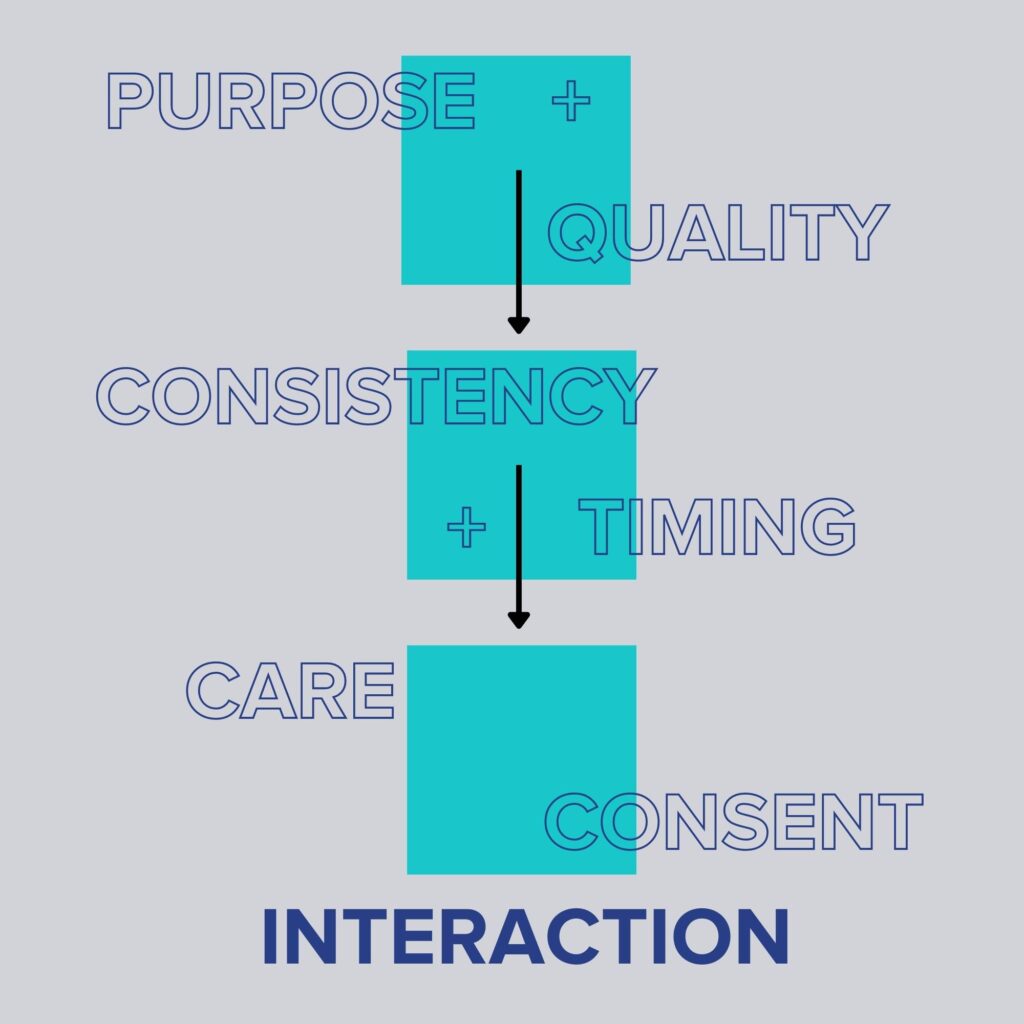 3. Be consistent.
Is this something you can commit to once a week, bi-weekly or monthly? If not, it's probably not for you. Save yourself time and energy and devote it to another project.
If you answered yes, pick an interval of time that you can consistently deliver quality content. The sweet spot for most small businesses is at minimum once a month and at most once a week. Email sees the most open-rate success if it's sent weekly.
Of course, these are only general guidelines. One of the many advantages of a newsletter is the ability to communicate quickly. If you have something big to announce, there's no reason to wait!
4. Send emails at appropriate times.
Ultimately this is something that will vary from business to business (and can easily be A/B tested!) but have a general sense of what time of day people are most likely to click through your newsletter. Blasting a newsletter at 11:30 a.m. may not receive as many click-throughs or reads as something blasted early in the morning. Your mailing list is most likely to open your content if they're receiving it between the hours of 9 a.m. and noon, and between noon and 3 p.m.
For example, TheSkimm sends their newsletter every morning around 6:30 a.m., which is perfect because I will read it as I'm waking up in the morning. If they sent it later, say around noon, I'd be much less likely to read the newsletter. Why? Because by that time I'm in the midst of the workday and much busier. Also, their content is yesterday's top news, which is already "old news" by noon.
5. Collect emails diligently—but not annoyingly.
Always make sure you have permission to add people to your mailing list, but take advantage of all the tools that will help you build your list faster.
And make signing up easy! There are some great, easy-to-use tools out there that can help you get started:
Sumo is a WordPress plugin that gives users tools like pop-up boxes and forms for their website so that readers can easily sign-up to receive newsletters.
MailChimp (and other email marketing software) plugins to make it easy to collect e-mails through online forms.
HoneyBook offers a contact form that makes lead capture seamless; it funnels clients into your clientflow pipeline so you can identify best-fit clients and send the information they need about your services to make an informed inquiry.
6. Get consent to email.
Email marketing software like Mailchimp may suspend your account if they see that your list was collected improperly. And those suspensions aren't just a threat. Even a small percentage of people hitting "spam" or unsubscribing from your newsletter can trigger an account label: "spammer." It use to happen often when I worked for a large non-profit. Going through the process of re-activating your account isn't exactly the best way to spend an afternoon—or the best use of your time as an independent!
They suggest using the "double opt-in" process to gather e-mails. When a user signs up using an online form, they receive confirmation via email. It's a simple, ethical practice to have permission before adding a person to your mailing list, even if it's a friend.
7. Interact!
You can build your email list with double opt-ins, send mailings weekly, and have a beautifully designed template, but if you don't interact with your audience they may unsubscribe! Pay attention to which emails have the highest open rate and don't be afraid to ask your audience what they want to hear about. You may find that they're more interested in deals and discounts than your latest travels—and that's okay! Ultimately, this list should exist to benefit them.