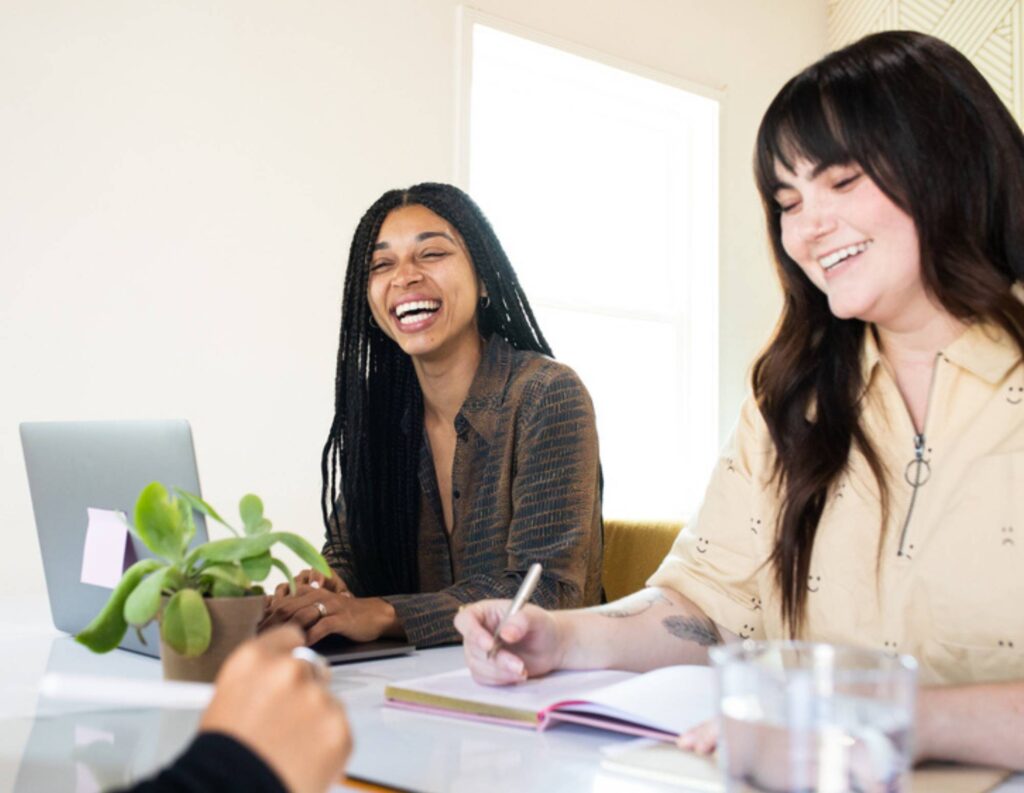 If you currently are feeling trapped inside of your business in order to keep things running and there is no moment for you to be able to pause rest and recharge, then you are on the fast track to burnout my friend.
Truth is — your business isn't your baby. And you need it to stand on its own two legs so that you can have space to enjoy what you've built. As well as have a business that can last long-term.
Because of this, I am a firm believer that you cannot chase freedom, you have to build it. Here are three ways to build more breathing room in your business without sacrificing the progress you've worked hard for in your business:
Audit your operational structure
Auditing your business through a gap analysis helps you see what areas of your business are taking up more of your energy than necessary. This could include: reviewing offers that no longer make sense, tasks that don't need you manually to take care of them, or boundaries being crossed through service delivery.
This level of clarity will help you see the entire puzzle on the board and determine what pieces you no longer need, what pieces you need to introduce, and where you can build supports to run your operations.
If you are unsure where to start in building your audit, here's a free business guide on how to conduct one!
Re-evaluate your time effectiveness
How often have you woken up and felt like you have to hit the ground running to take care of everything happening in your business?
This reactionary approach to business can feel like you are getting a lot done, but it actually keeps you in your business longer than necessary. With no priority, everything that lands on your plate become a priority.
Instead, focusing on pockets of time where it is the most productive will lead to the quality of work being much more effective.
It's so important to understand where you need to prioritize so that you can give attention and time to the items that need you most, but also ensure that you are prioritizing the time needed to REPLENISH your capacity.
Prioritize the importance of rest and rejuvenation, and how much of it you need in order to have a higher quality work-life balance. For example, I am utterly useless to my clients if I try to immediately start work after getting out of bed; despite seeing that I have 5 messages from them in Slack. I need to exercise and get my body moving, connect with my partner, and THEN move into work.
Other ways this could look:
Focusing on the top 3 projects that require you to move forward
Relegating lower priority tasks to later in the workday
Practicing Pomodoro, and working in as little as 25-minute sprints
You don't need to jam-pack every day up to the minute with work in order for you to have a successful business. Being more effective with your time and understanding where to prioritize your time opens you up to limitless benefits; from better decision making to more time out of work.
To uncover how I am using my time, I keep a time diary and document where my time is going each day. It gives insight into where time is really going and what, if any, is being allocated for rest.
Replace your manual time with systems
The most effective way to define a work-life balance is to replace YOU in the repeatable tasks in your business with systems.
You can't be everywhere at once, nor give the same attention every single day to all areas of your business. So, to continually maintain consistency in your business and prioritize your time, you can use systems to take care of the heavy lifting.
The most obvious way to systemize is through automation, but creating templates, or delegating to hired experts or in-person teams are all valid ways to systemize. What matters most is simplifying your processes so they can easily be passed on, or baked into, your business.
Here is a non-exhaustive list of common areas that online business owners may systemize:
Onboarding: intake forms, scheduling the kick-off call, sending important resources and expectations
Invoicing and Payments: managing payments, refund requests, and chargebacks
Taxes: Properly organizing and managing accounts for taxes
Retention: client upsells and cross-sells
Project Management: managing the service delivery experience, setting communication channels, and providing results
Pro Tip: You will want to simplify your process as much as you can in order to systemize these processes so you don't have to micro-manage them. I wrote an article about how to know whether you should start with automating or delegating when building systems if you need more guidance on where to begin.
I'd start with writing out your processes step by step, just like a recipe. This way you aren't having to rely on your own memory in order for something to be completed; you can rely on the system you put in place to get it done!
Building an attainable work-life balance starts with your business foundation
Business can feel all-consuming when you feel like you are not allowed to come up for air from all the work that is on your plate. I am not saying that business isn't hard—that's a given.
However, you shouldn't make it harder by trying to be everything in your business all at once with no time for rest. Prioritizing your time, pinpointing and plugging gaps in your business, and building systems will lead not only to success but also to intentional space for you to be mentally and emotionally supported as well.
You can only do that when you rely not just on yourself, but on the processes that are baked into your business. This way you are given the time and energy needed to both take care of yourself and keep your business running. To your healthy and profitable success!
Ready to build your business without burnout? Get our How to Build Your Business without Burnout Ultimate Guide.