You now know how to get your business started legally, but how do you protect it along the way? It may not seem like it, but a contract is the most important protection for your business.
You know you should have a contract, and you've even heard the panicked stories from other creatives of client dealings gone bad, but… they're awkward, they're wordy, and you usually feel uncomfortable when you ask someone to sign one. In fact, most times when you're asking a client to sign one, it's in one of your very first meetings. You assume there's a cheaper route than getting one from an attorney, so instead, you spend late nights googling "how to write a contract", or exchanging approximately 37 text messages and emails with your client instead.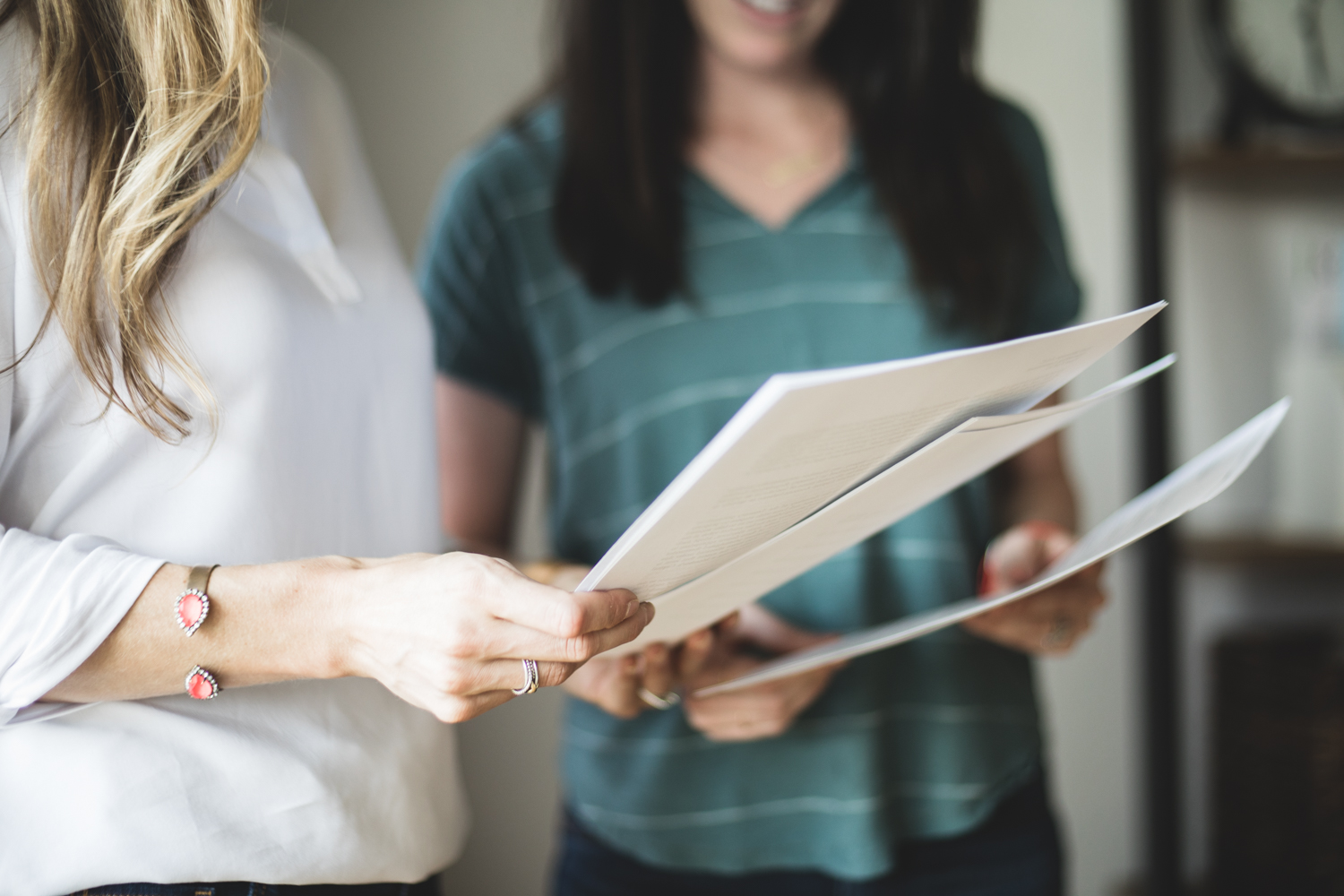 No matter what stage you are at in your business, a strong contract is one of the most important ways to protect your business. When you have a business based upon client interactions, every project can present its own unique problems. There's no immediate gratification involved, such as, say, website design, but a professional contract is the first layer of protection for your business. Its purpose is simple, yet vitally important. Having professional
online contracts
in place is like putting a seatbelt on your business: not something that you may appreciate immediately, but something you're grateful for when it does its job. Here are the five main reasons why you need to invest in a professional contract:
5 Ways Contracts Protect Your Business
1. Avoid "He Said She Said" Scenarios.  
How many times have you had a conversation with someone and you are sure you told them one thing, but they remember it differently?  Although you typically hear about contracts in the context of written agreements, in many instances, verbal agreements are actually considered enforceable contracts. These agreements are called implied contracts.
If you say to your friend, "I'll shoot 10 minutes of photos for $100", and she agrees, you now have an enforceable contract. These contracts are clearly troublesome. Namely, they fail to cover all the terms the agreement should contain and are problematic when misunderstandings occur. Because nothing is written down, if things go south, you 'll likely find yourself in a "he said she said" scenario, which is costly, frustrating, and harmful to your business.
2. Contract Wording Matters.
Did you know that most people who write the bar exam actually consider contract law to be the hardest subject? Contract law is nuanced, and just the addition or subtraction of a single word in a paragraph can alter the entire meaning of the agreement.
Here's a real life example: Recently, I represented a highly sophisticated business in a dispute that arose from a few words of one sentence of a contract. This contract was a few dozen pages long. Claims in the litigation were nearly a half a million dollars, litigation lasted over a year, and legal bills from both sides were a full six figures. By subtracting just four words from that sentence, the dispute never would have made it to court. 
3.  You Need to Know What Your Contract Actually Says
It's probably no surprise that I think getting a contract written by an attorney is always the best course of action, but sometimes, you actually might be able to get by with writing your own. However, most of the times that you copy and paste from different contracts you find online or get from a friend, you probably won't know what certain provisions mean, or why they're included.
It's happened to all of us: you think a provision of a contract is too dense or boring, so you press that harmless little delete button…. Only to find out later that it was, in fact, vitally important. Or, you decide to piece together your own contract, and only include provisions that are beneficial to you. Well, if a contract is too one sided, a court will throw out the entire thing, erasing all of your protection. And what will you do if a client asks you to explain a paragraph, but you don't know how?
4. Your Contract Needs To Do Its Job
"But Paige, my client will be offended if I ask them to sign a long contract full of legal jargon- they won't know what it says!"
This is far and away the most common conversation I have with clients and friends in the creative community. I understand it on a personal level myself- as an attorney, most of my early conversations with clients involve asking them to sign a client agreement. That can be awkward!
I'm convinced that there is an often-overlooked, rarely mentioned advantage to asking a client to sign a professional contract: those conversations make you look like a professional. Solid contracts and conversations about them (you can schedule these conversations using HoneyBook's
online meeting scheduler
) let you showcase yourself in a professional light to your client. In a time when most markets in the creative community are saturated, marketing yourself as a professional is one of the most effective ways to distinguish yourself. Clients can spot an unprofessional-looking contract no matter what their background is. Plus, when you take the time to sit down with your client and explain it to him or her, you are building your credibility with her, which will strengthen the relationship going forward.
The best way to have that conversation with your client is to explain that the contract is more than just a formality. Instead, you are using it to manage expectations between the two parties, so that no misunderstandings occur, and no one gets taken advantage of. When you present the contract in a way that shows that it's for her benefit as well, it will put her at ease.
5. Effective Contracts Allow You To Actually Do Business
A contract will protect you in those scenarios where a client doesn't want to pay for your work, wants to add to your hours or quantity, is a no show, etc. They also ensure your client receives the product or service they expect, defines the scope of work that both parties are agreeing to, and eliminates the chance of misunderstanding down the road. 
Once you have a strong contract in place, you will feel much more confident in your business! Take a look at your current contract or at a
general contract sample
. And make sure they at least have these provisions:
Parties entering into the agreement
Date of event or delivery
List of goods/services being provided
Specific deliverables
Cost and payment deadlines
Termination or cancellation policy
Refund policy
Intellectual property provisions
Merger provision- is this the complete agreement?
What limits of liability do you want to have in place?
Choice of law- if things result in litigation, do you want to be limited to your state, or do you care if it's across the country?
We know contracts can be a tough conversation, but it is such an important one in our industry! Is your business protected legally? Comment below and chime in!