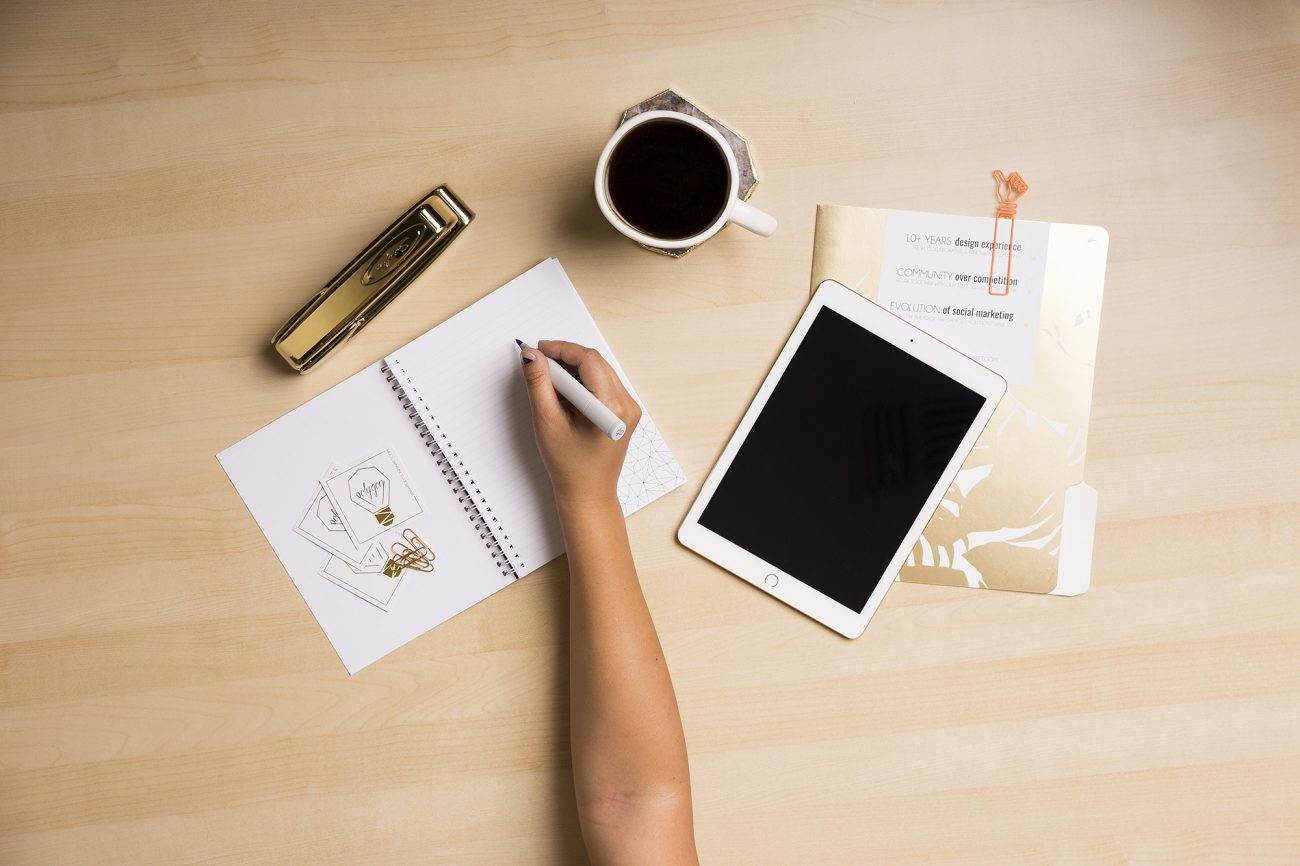 Coronavirus (COVID-19) has made (and continues to make) a significant impact on many small business owners in our creative community. Now more than ever, it is incredibly important that we are mindful of how we handle our response to this pandemic, specifically as a brand.
We've been put in a rather strange position, needing to act quickly but also very carefully to reassure our clients that we're doing our best to be of service… all while trying to maintain an appropriate level of understanding of how this affects others and even ourselves.
Crafting your marketing messaging can be challenging in a time like this. What do I say? What am I supposed to say? How can I be of service to others when I myself am worried?
Step 1: Identify HOW you'd like to show up for your community
Everyone is processing this differently, and emotions and reactions are likely changing every day. Every business owner is trying to understand how they too are able to show up for their community.
So consider how YOU are able to provide assistance:
Is it through moral support?
Comedic relief?
Sharing your story?
Offering resources?
Discounted services?
However you decide to be of service in terms of coronavirus and marketing, channel your authenticity in the process. Being authentic, raw, and honest, helps you and your community pour into each other in the most organic way. If you aren't feeling particularly creative or inspired, it's okay to be real about it (as long as you're mindful + empathetic). That's the beauty of being connected to a community! Keep this all in mind whenever you post on social media, send an email, or speak to your clients at this time.
Quick Tip: If you're in an industry where it is more time sensitive to provide your clients with the right information, consider putting the same message or link to that cohesive message on all of your platforms (social media, website, etc.).
For instance, if you own a flower shop that is offering delivery or pickup:
What do your clients need to know NOW?
What are you offering? Is there a limited or special menu?
HOW can they support you?

What are your hours of operation?
How do they place an order?
Help your peeps help you!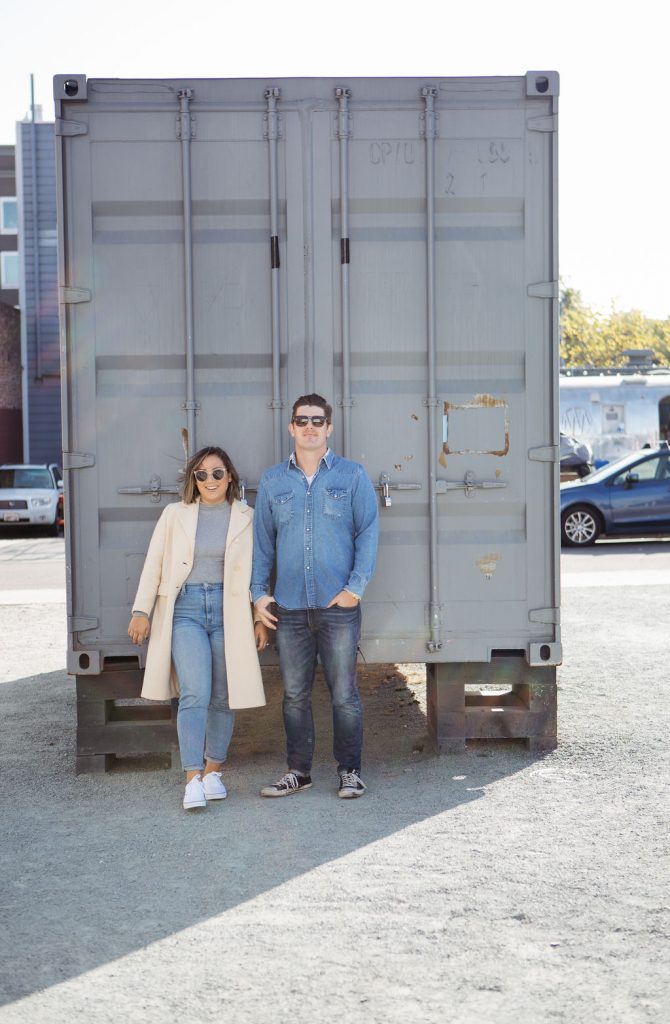 Step 2: Take a breather
Let me add a disclaimer that while there is definitely a sense of urgency, there is no right or wrong time to start crafting your coronavirus and marketing strategy. Whatever feels right for you is the right thing to do. Please do not compare yourself to what others are doing or how much they're creating. There is so much uncertainty… so much yet to be done and so much time to do it. The work is only just beginning, and you already provide value for so many people in your community by being who you are. Take a step back and breathe. It's actually a great way to clear space to create.
There is no "one-size-fits-all" method when showing up for your community either. You can be of service by sending a private message to a friend in need or sharing grocery store hours with the elderly in your network. Have confidence that you can craft an agile strategy even if you don't think you have enough expertise or information to share.
Step 3: Listen, observe, research, anticipate
How have we managed to remain so agile? It's quite comical considering we spent the first months of 2020 solidifying our marketing systems and routines. Our content plan fell out the window once the coronavirus took over, and we took action- fast. For those A-type perfectionists out there, it's okay to experiment and share without having a fully realized end goal. Everything will keep changing as the weeks go on so get used to the ebb and flow, and start by tapping into your own network and needs.
Pay attention to what you really need both as a business owner and a citizen. Chances are, someone else needs it too.
Talk to your network. Try to understand what other people and industries are going through. Is there a way you can be of service?
Align with active members of your community. Connect with those who have a similar mission. Identify each of your strengths. Maybe there's a way to collaborate and share information with each of your audiences.
Do your research. After gathering information and evaluating the needs, search to see if any possible solutions or resources already exist. This can also help you discover the negative space.
Information and data are gold. The more you sit back, listen, and pay attention, the more you can anticipate a solution to the pain points. It is also wise to stay on top of trends and research outside of information you've collected. You don't know what you don't know.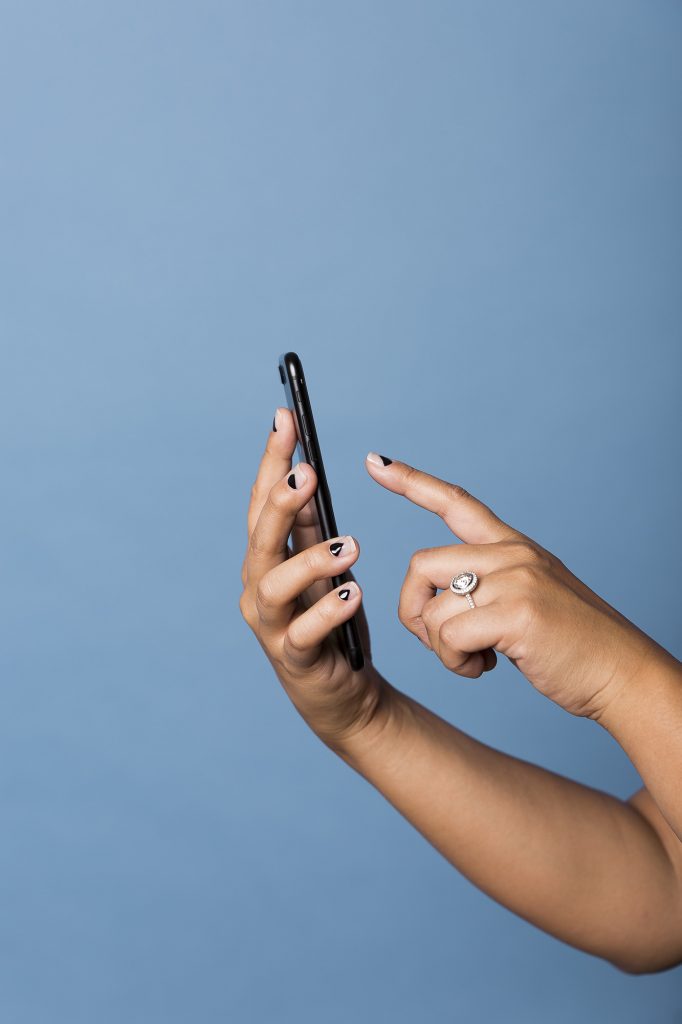 Step 4: Build a strategy framework
In order to be both prepared and flexible, you'll want to build a loose framework for your coronavirus and marketing strategy. This will give you room to play and adapt within the structure.
1. Utilize HOW you show up for your community as the driving source for your strategy.
What do they need? What do you need?
What can you do to accommodate those needs?
What existing services do you provide that could be helpful?
2. Identify + categorize all the audiences you can be of service to
(WHY? You may be overlooking others who could benefit from your offerings.)
Prioritize a list of current pain points per industry or audience type. Do any of them need the same offerings? Figure out how you can create content for (1) but potentially replicate for multiple.
Start with who aligns with you the most or who has the capacity to benefit from you the most.
Prepare to serve (up to 3) audiences simultaneously as it is appropriate + timely for them.
3. Content, content, content!
SOURCE all of the content that is relevant or helpful right now.

Dig into your own archives.
Collect resources within your network.

RESEARCH the content that already exists.

Can you use your findings as a reference or cited source?
Where are you able to find the negative space?

CREATE purposeful content. (Quality over quantity).

Draw inspiration from the following categories:

Education + information
Inspiration
Community building
Lifestyle + story sharing

Batch or replicate content to fit each social platform and even consider tweaking the messaging per industry you're helping.
4. Be strategic in the sharing process
Be purposeful in SEO, keywords, hashtags, and even subject lines you use to heighten your visibility.
Think about capitalizing on potential traffic + engagement. If you don't have one big goal, create a small goal each time you share information. All the dots don't have to connect right now.
Some small goal ideas include:

Increasing audience engagement
Building your email list
Monetizing through a welcome sequence
5. Get comfortable maneuvering + pivoting within this framework
Continue to take steps back to listen, observe, research, and anticipate.
Keep experimenting with audience + content.
Rinse + repeat.
The art of pivoting
While you want to be helpful to certain industries, you have to keep in mind the capacity of the people working in those industries. This is why we suggest keeping a few audiences or industries (outside of your own) to serve in your rolodex. The reason being, the people you currently serve might not need you as much as others that are comparable.
Example Case Study:
Polygon's niche: Creative entrepreneurs.
Quick Response to COVID-19: We anticipated the severity of the coronavirus earlier than most of our network and created a blog resource. Naturally, it performed incredibly well, because it was one of the first resources of its kind. We realized quickly that people could really benefit from this information and capitalized on it by sharing with multiple people in different industries.
Analysis: A few days later, there was already a very overwhelming amount of resources being shared within the creative community. As traffic and email open rates fizzled, we decided to table our niche audience and analyze other industries that needed help NOW.
The Redirect: Considering the strong relationships we've built within our local business community (restaurants + retail), we recognized a need for a resource hub… for their customers.
The Result: In building + sharing this resource, our website traffic grew exponentially, and we felt so much gratitude from each business. (We're still trying to figure out how to capitalize on the traffic), but in the process, we also realized how badly these businesses (specifically the restaurants) needed help optimizing their online presence. It took hours to source the correct information for each business when creating the resource hub. Consequently, that meant it was much harder for their customers to properly support them.
Our Solution: Personalized brand audits delivered via Loom video.
Research + Analysis: We communicated with multiple restaurant owners to really understand their pain points. We discovered that they were incredibly overwhelmed to the point where they could not even digest a brand audit. We learned that most of these businesses were dealing with many, many internal issues including handling staffing and inventory.
The Redirect Take 2: We took a moment to analyze who had the time + energy to dedicate to building their presence online. When looking back at who immediately shared the resource we built, it was retailers who spread the word quickly and retailers who were submitting responses to our blog.
What now: Our new plan of action will look something like this until we maneuver again.
Food + Beverage Industry: Create quick content (videos + blogs + social media posts) to support those who are really in need. This can be consumed on their own time.

Replicate this content to be generalized for other industries.

Retailers who need eCommerce help:

Create a brand audit service to help them generate more conversions.
Create DIY webinars to help optimize their presence online.

Creative Entrepreneurs:

Replicate brand audit service to help them generate more conversions.
Continue to create content based on their direct needs.
Creating products or services in a resourceful manner
Aside from developing quick resources while maintaining flexibility, take this time to think outside of the box. Is there something you do or can add to your offerings that will really serve your community and help stabilize your business? Is there a way you can break down or segment your current services into chewable, bite-size offerings?
The Process:
What are the most urgent or crucial needs?
Be mindful of your audience's behavior (purchasing + consumption).
Create a list of all possible services or products you can create.

Which seem most relevant?
How can you create a solution in the SIMPLEST form?

Create that resource
Beta the offering on a small group.
Gather testimonials in exchange.
The Strategy:
Continue to be a source of value for your audience.
Utilize current resources as potential lead magnets.
Think about how you'll sell your product or service.

Run a FB campaign that directs to a leadpage offering.
Create an email sequence funnel via an opt-in on a blog post.
Offer it to your community at an "intro rate" and put a cap on availability.
As you can see, there are multiple ways you can be of service to your community and there are multiple approaches to building your coronavirus and marketing strategy. It all depends on how you prefer to authentically show up. Hopefully, this provided some helpful insight on how to be a valuable + adaptable resource. If you have any additional questions, please feel free to reach out. We're all in this together!
More Resources