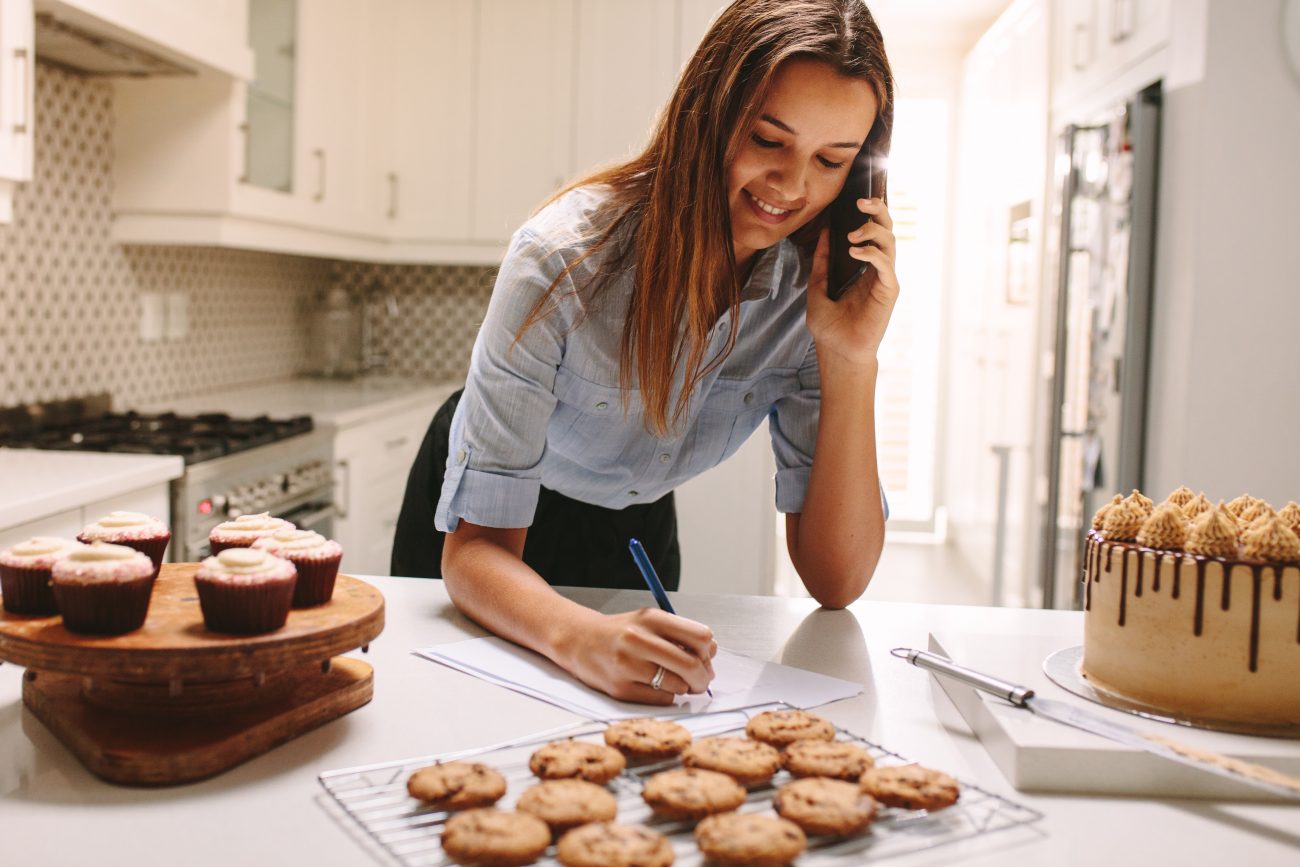 With the CDC restrictions on event size and shelter-in-place orders active across the country, events have been postponed and everyone's stuck at home, leaving many asking: How to make money during quarantine? Finding ways to maintain your cash flow is crucial to help you weather the storm.
Whether that means pivoting your business online or offering something new entirely, there are ways to add immediate revenue to your business. We've seen members of our community do it successfully and asked them for the 411 for how to diversify your income. Keep reading to learn how they did it—and how you can, too.
20 ideas for how to make money during quarantine
For photographers
1. Edit photos
2. Market upsells like photo albums to past clients
4. Split the work & share the revenue with another photographer
For videographers
5. Edit videos
6. Market highlight reels to past clients
7. Offer landscape/Drone footage
For venues
8. Offer virtual tours to get bookings
9. Focus on micro weddings & ceremonies
For interior designers
For caterers
11. Create meal kits
For anyone
12. Create an e-commerce shop for selling physical goods
13. Offer gift cards
14. Find relevant ways to serve your community
16. Create smaller-scale offerings
17. Create an online course or ebook
How to make money during quarantine for photographers
Market upsells to past clients
Your clients finally have the time to focus on designing their photo albums and checking this item off their to-do list. On top of that, they're probably looking for reminders of happier times (and encouragement for happier times to come), so this is the perfect chance to upsell your past clients on purchasing prints and albums. Offering design services for album creation in particular is a great way to make money. Typically this is an hourly rate type of job, and album design is not a quick process. Remind your past couples that this is the perfect time to create the album they've been putting off making.
"Going through this pandemic that we are all in," says Victoria from Victoria Machin Photography, "I have taken the time to reach out to my previous clients and get them excited to design their wedding or family albums. Because of our busy lives, they were not made a priority before. Selling and designing these beautiful customized albums has given me a great opportunity to stay busy."
Since Victoria uses HoneyBook (a client management software for small businesses) to manage her photography business, she also uses it to manage these new projects and get paid. She says, "HoneyBook makes it very easy to upload my design images when sending the final design so my client can approve it and move forward to pay for their albums."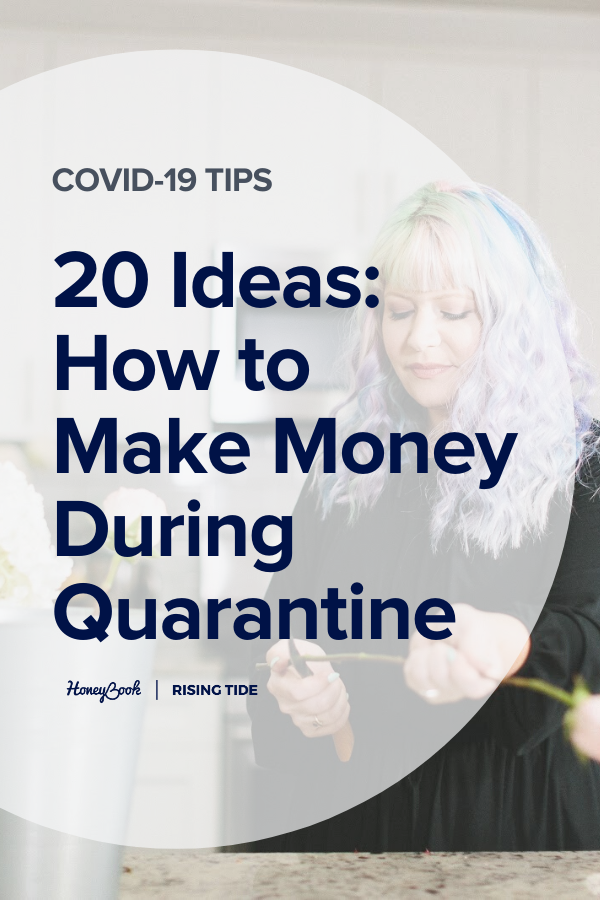 Smart Albums and AlbumStomp are industry faves for designing albums. The benefit of designing an album yourself through something like AlbumStomp or Smart Albums is that it's a one-time fee to get the software and then the process to design them is super easy. Otherwise, you can use a company like Align Album Design that specifically designs albums for photographers. After the album is designed, you export the file and then upload it into your album platform of choice. Some album companies even offer design in house for an added fee.
StompSoftware is offering 20% savings on its popular blogging, album design, and workflow tools with the code LIFTALLBOATS. Add BlogStomp, AlbumStomp, and AlbumPrufr to your workflow HERE and get SpaceSaver HERE.
Edit photos
Since we're all stuck inside, people are consuming content and craving connection like never before. Small businesses, educators and influencers are focusing more on their content in general to feed this demand. They may be taking more of their own photos or going back through their camera rolls to source content. Offer to help elevate their content by offering editing services for their images.
In addition to offering editing services for your clients or social media following, you can also create resources for how people can edit their own phone photos. Create a course or a guide for best practices, apps, techniques, etc. for editing images on your phone.
Sell stock photography
Another easy option to make extra cash as a photographer is to use what you already have. Sell your photos to stock photo sites like Stocksy. They are known for their co-op model where contributing artists co-own the business. Stocksy also pays competitive royalties between 50-75%.
While different sites have different rules for how to submit your work, Stocksy has an open call to artists application page. Here are some tips on picking the best types of images and what they're looking for.
Split the work & share the revenue with another photographer
If any of your photography clients needs to reschedule to a new date that you aren't available for, try this: Find a different photographer whom you trust to shoot the event. You can edit and deliver the photos to your client, ensuring they get coverage during their event and get photos in your signature editing style. Share the revenue accordingly with the other photographer. It's a win-win-win for everyone.
And, just as you might not be available for your clients' rescheduled event dates, other photographers might not be available for their clients' rescheduled dates either. Check in with your community in your local Rising Tide group or in HoneyBook Opportunities to see if anyone's looking for coverage. They may be interested in splitting the work and sharing the revenue, too.
Ways to make money during quarantine for videographers
Edit videos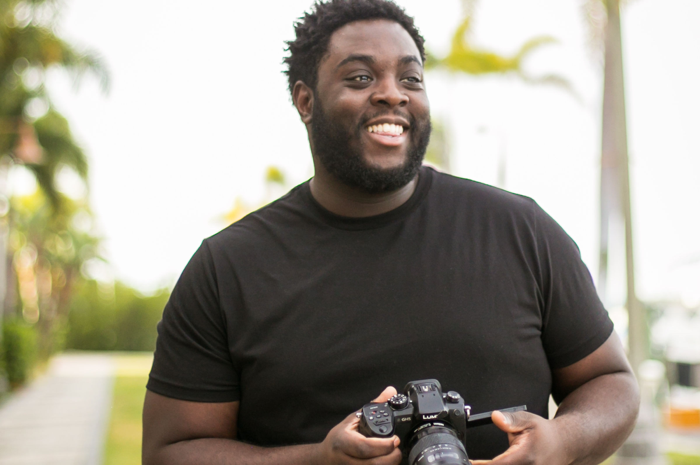 Everyone has a phone that can record video these days, and people are still creating content. If you have the chops to help edit that content, market that as a service offering.
For example, as the HoneyBook team is moving faster than ever to get content out to the community, we've relied on MK Flav Video to help add a professional touch to our videos. He cuts out bloopers/filler words, adds music, captions, animated graphics and an intro/outro consistent with our branding. Basically, he helps our video content come alive with extra polish.
Market highlight reels to past clients
Consider reaching out to previous wedding clients with an offer for an anniversary highlight reel. Encourage them to take a walk down memory lane and relive their big day.
Offer Landscape/Drone Footage
Reach out to venues to offer landscape and drone footage that they can use to update their website and social channels with. Need help figuring out how to do cold outreach? Read 6 Cold Email Tips I Use to Turn Strangers into Paying Clients.
Ways to make money during quarantine for venues
Offer virtual tours to get bookings
If people can't come to your property to visit your event space, bring your venue to them. That's what Tommy Waters of The Renaissance did.
"We worked with a company to create an amazing 3D virtual tour for our website so guests can get a true experience of what our venue looks like during the pandemic. We have promoted the 3D virtual tour on our popular YouTube Channel, Instagram, and Facebook. We also have a popup page so guests see the new exciting tour when they visit our page for the first time," Tommy says.
Focus on Micro Weddings & Ceremonies
With the CDC restrictions on capping event size to 10 or less guests, ask wedding clients about changing their event to an intimate wedding of 10 of their favorite people. Also give them the option for an intimate ceremony now with a larger reception booked at a later date.
How to make money during quarantine for interior designers
Provide e-Design Services
Jen Haywood of Texturious Designs started providing e-design, virtual interior design with materials and furnishings sourced from online retailers. Here's how she does it:
Step 1: Online Questionnaire
Send a link to complete the online questionnaire with questions about the client's style, budget, preferences, and priorities.
Step 2: Send Design Concept
After reviewing answers and sourcing products, send the initial concept design through an online platform like HoneyBook. A floor plan layout and concept board is included with the e-Design service.
Step 3: Review Feedback + Revisions
All communication is done virtually regarding the client's design. They review individual products (tile, paint, furniture, decor, etc.) and provide comments about what's selected for their home.
Step 4: Shop the Look
Once the design is finalized and the client loves everything that is included, they begin purchasing with direct links to the products.
Step 5: Put the space together
The last and best part is seeing the design come to life. Items will be delivered to the client's home and they have the peace of mind knowing where and how everything will fit.
In terms of monetizing, Jen says, "I charge a flat fee for the design and collect 100% before starting. She markets this service on her website, Facebook, Instagram and monthly newsletter.
And to help her manage the business logistics, she says, "I use HoneyBook embedded on my website to keep track of prospective clients and move them into active projects when they confirm they want to work with me. Next, I take them through my workflow in HoneyBook: online invoices, contract, email communication, and tasks with calendar deadlines. I use templates for all these steps to streamline the process and make everything done in one click!"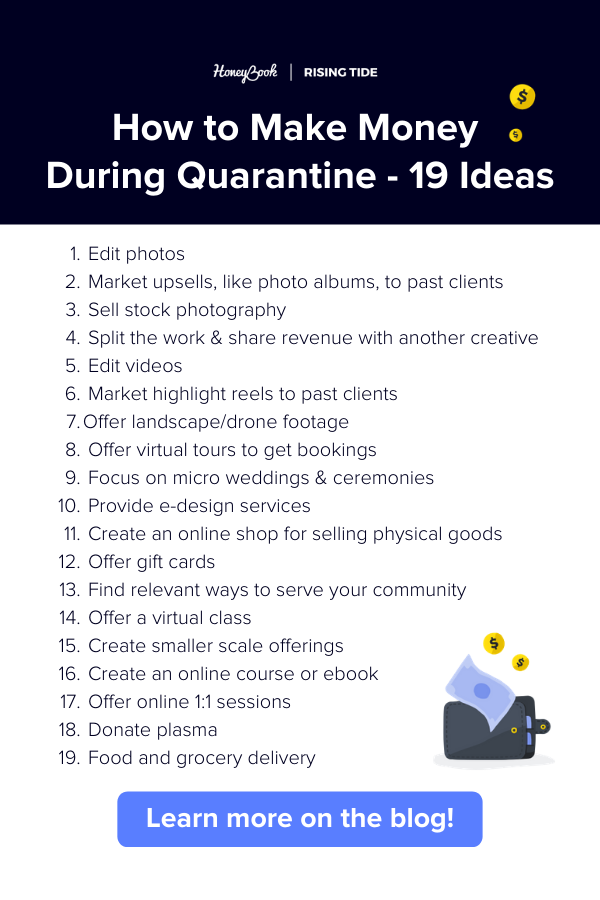 Ways to make money during quarantine for caterers
Create meal kits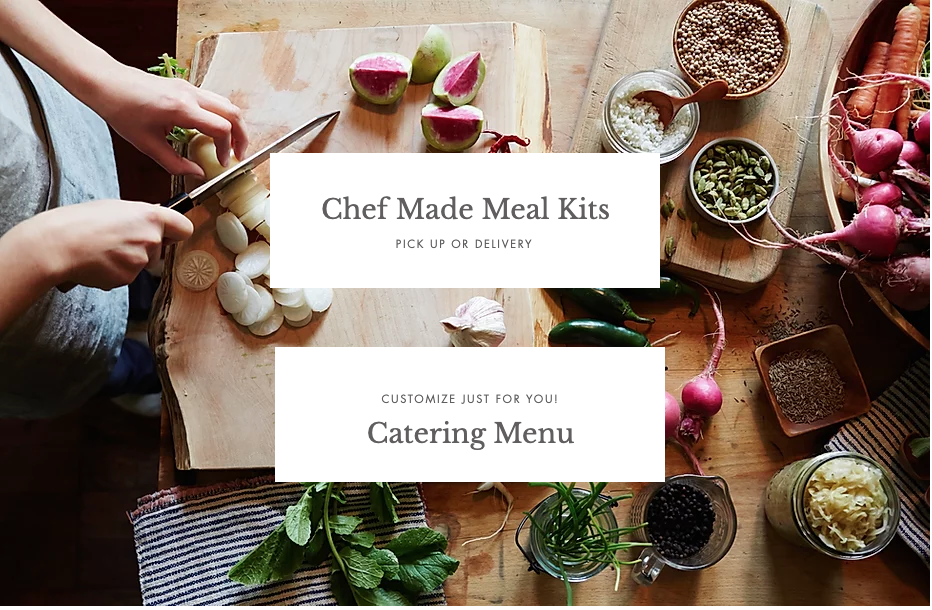 Melissa Rasmussen of Catering By Chef Melissa normally offers custom catering with a farm to table approach, but in this current business climate, she's pivoted to offer dinner meal kits. "We've only been doing this for two weeks," she says, "so we are still in the getting-all-the-bugs-out phase but each week goes smoother."
To offer meal kits in your catering business, here's what Melissa recommends. She says:
"The first step is to create a weekly menu (I would suggest Monday through Friday), with a price point that would be consistent from day to day. I currently offer a meal for two people or a family meal.
"Weekly menus are posted on social media and on our website on Thursday evening for the following week. We accept orders up until the day before for each meal of the week.
"When a customer orders a meal we ask them for their email, and then send them an invoice to pay online.
"We order staples for my food suppliers each week, and shop on a daily basis for certain items. We start our food prep at 10 or 11 AM and have everything packaged up ready to go for orders by 3 PM.
"Customers may choose to pick up at our commercial kitchen or they may choose delivery for a small fee. Pick up and delivery happen to each day from 4 PM to 6 PM."
How to make money during quarantine for anyone
Create an e-commerce shop for selling physical goods
People are looking for new ways to stay entertained at home and keep things fresh. Give them ideas for sprucing up their space with new artwork or self-care items to stay sane. Create an e-commerce shop if you don't already have one to sell prints of your best work or goods.
To get started, create an e-commerce shop with an easy-to-use website builder like Webflow. They offer free templates and a step-by-step video tutorial on how to launch your own e-commerce shop.
Then get your goods ready to sell. If you're a photographer, get copies of your prints as the orders come in and ship them out. Costco is a great option for creating poster-sized prints and canvas prints.
Want to try Webflow? They're offering our community 3 months free, plus a free template.
Offer Gift Cards
Selling gift cards for small business (or digital credits) are a great way to bring in immediate income. Many of your customers are looking for ways to support you in this time. Giving them the option to buy a gift card from you helps them do that. You can let them choose any amount they'd like to buy or set a suggested amount to buy specific services.
If they do buy a gift card for a smaller amount, this still benefits you in a number of ways. It gives you an opportunity in the future to upsell them for one of your bigger ticket services. So you get some revenue now and some revenue later from gift cardholders who may book more expensive services when things get back to normal.
Want to get started? See how one member made $4500 in 2 weeks selling gift cards and learn best practices to turn your gift cards for small business owners from good to great..
Find relevant ways to serve your community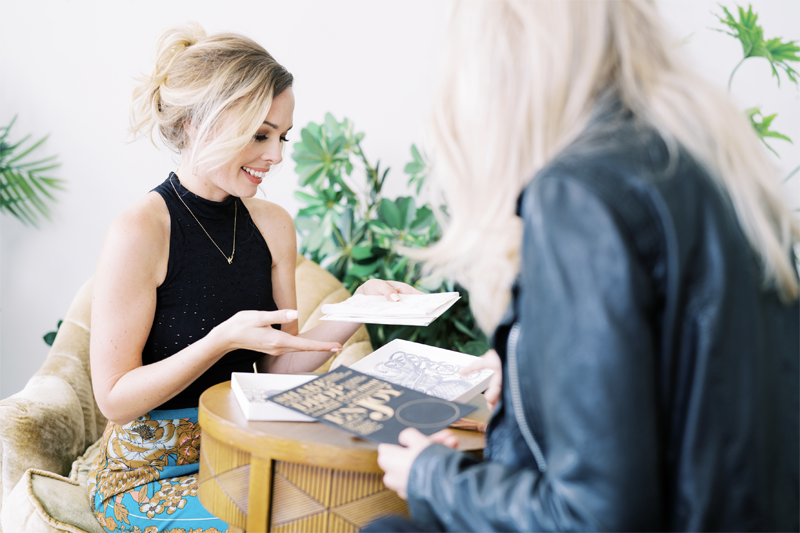 Yes, this post is about how to make money during quarantine, but we also love Emily's perspective, from Emily Baird Design, on how to use this time to serve your community now for a greater reward later.
She says, "We are offering free digital change of date design to anyone who needs it (pending we can handle the capacity.) The biggest thing I realized was that this time shouldn't be about revenue, you should be using your platform to help people because realistically people won't be spending like they normally do and help is exactly what people need. Not necessarily xyz service.
"The reality is, we can't get in front of clients how we used to, with actual weddings, but if we can get in front of clients now by creating relationships, the better chance we have of survival in the future.
"Come two months from now, 3, 6, however long it is–those clients will eventually have a wedding and they will remember who helped them and who they worked with. And if they don't, we've already seen them share our name with their friends because we were willing to help. Our following has grown as well as name recognition and that's free marketing for when the time does come that weddings do happen again!"
Emily and her team are using Instagram and word of mouth to market this new offering. And they're keeping track of these new customers for upsell opportunities in HoneyBook. "A client may need a free date change but then may also realize 'hey you do venue drawings' and we can upsell them," Emily says. "We do all our billing through HoneyBook, so having HoneyBook as a platform allows us to easily set them up in the system if anything does convert to additional sales."
Offer a virtual class
Virtual floral design classes
Robin Smith of Rhapsody in Blooms started offering virtual floral design. Here's how she did it.
"First, I partnered with small farms and ensured that they had the capacity for shipping," Robin says. "Once I knew they did, I offered two options: we could ship directly to the participants, or they could do a no-contact pickup. The shipping was an additional charge, but many seem to be happy to pay it! Each student had exactly the same products to work with, and I also either shipped a container directly to them or had it ready for them upon their pickup, so everyone had exactly the same things. Each container was prepped before the workshop (something we'd normally do together in an in-person, but that seemed like a lot of extra effort!) and each participant was required to have a pair of scissors or clippers. Once all the logistics were sorted out, we all joined a Zoom call and the class progressed from there! They seem to take longer than a normal class I'd teach: in-person is usually an hour and all these seem to run about an hour and a half."
She monetizes it by ensuring she charges enough to make a good hourly wage. ("The more people the better!" Robin says.)
To get the word out about her new service, Robin says, "So far it's only been marketed locally on Facebook and Instagram, but I plan to run ads for it in the coming months since we've had such a good turn out and such a good time!"
Virtual bootcamp classes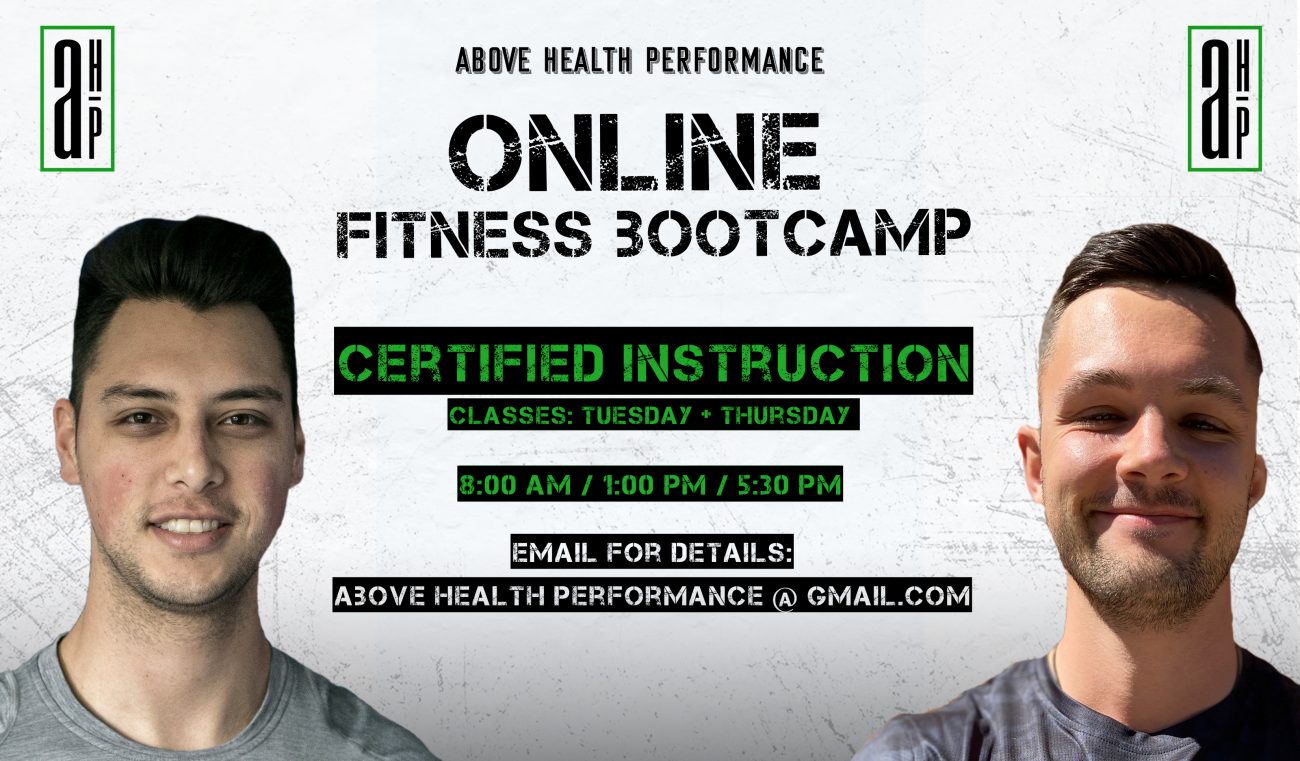 As another example, personal trainers Chris dePinna and Greg Danese, of Above Health Performance, started offering virtual total body classes via Zoom for all levels of fitness.
Chris says, "We made our workout classes like a ride share system. If you were to replicate our processes. You would: First, pick a platform to host your virtual workouts like Zoom, Skype, or Instagram live. Next, create a social group to share information and have a community base. We're managing our business logistics through our Facebook group called A.H.P Bootcamp. Then, write up a format for your workouts that facilitate variety and creativity. And lastly, market your classes or share with everyone!"
They are charging per person per session and are currently using social media like Facebook and Instagram; word of mouth by text; email; and in-person when possible to market their classes.
Virtual makeup course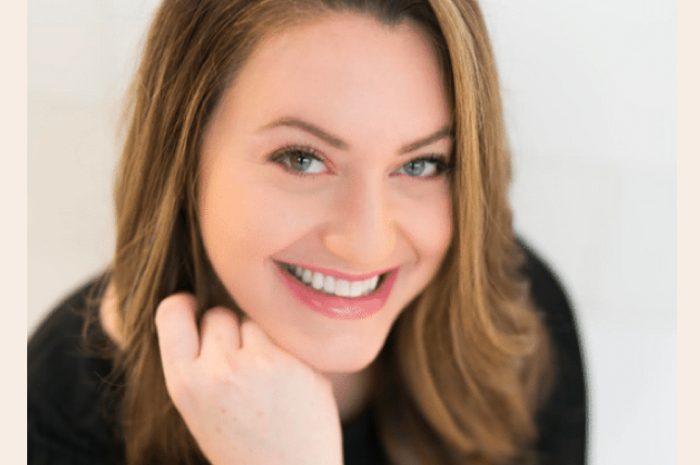 Holli Christensen of Kensington Makeup Academy used to offer in-person make-up courses but has since moved to offering a virtual version. The virtual course covers lectures and demonstrations and gives people the option to do the hands-on portion later. "This allows people to gain access to the program at a lower price point, given that money is likely tight for most," Holli says. "It also allows us to expand our reach outside of Arizona."
The nice thing about doing a live virtual class, Holli says, is that it doesn't have to be pre-recorded and perfect. It allows people to interact with you, adding that human element we're all missing while stuck inside.
I think now more than ever, people are open minded about virtual courses.
In terms of format, Holli offers both a short course and a long course. The information taught in the short course is included in the long course. "This allows people to get started at a lower price point, fall in love, and take the rest of the course," Holli says.
She is marketing it on her website, social media and through email marketing. "I have a list of people who have inquired over the past few years, who maybe couldn't afford the course in its entirety, and now because the courses are being held virtually are more affordable." She's partnering with other industry professionals to offer free webinars to drive interest in her paid classes.
To manage this new business line, Holli uses Mailchimp to collect, manage, and send emails to her list. Then she uses HoneyBook to nurture her hot leads and Zoom to do virtual sales presentations.
Create smaller scale offerings
Katie and Kathy of Big Ass Balloons normally do balloon installations inside clients' homes or event venues. They've pivoted their business to offer smaller balloon and garland (contactless) drop off deliveries to front doors and/or garages and seen great results.
"People are sad that they have had to cancel their special events of larger gatherings and are looking for options to celebrate in a smaller way now inside their own homes," Katie and Kathy say. "Take the product that you normally offer and see how you can reduce the size or alter the experience for the customer so they can feel like you brought the event to them.
"We normally decorate medium to large size events in large event venues or rented spaces. We decided to go back to our roots with the product we became known for, our individual and completely customizable 36″ balloons (or BABs) and smaller size balloon garlands that can be dropped off at the customer's doorstep. They take these inside on their own after we deliver and place everything where they would want them. We don't make contact or go inside.
"We also offered complimentary delivery for these and grouped them all to be delivered around the same areas at the same time to reduce our gas consumption and time. We were able to reach a larger audience on social media because we serviced 5 times the number or people as we normally do because the orders were all so much smaller so we could fit more in a day and everyone enjoys sharing their BABs on Instagram and Facebook! It has worked out wonderfully for us and for our customers. We have been able to help make our customers day and let them know they can still celebrate during this time of quarantine in a smaller way!"
To manage the logistics of their smaller scale service, they say, "We have a small customer service team who field all inquiries and a small delivery team who deliver the product after all details are confirmed and the invoice has been paid. We use HoneyBook for all of our invoicing!"
Create an online course or ebook
Creating an online course or an ebook is a good way to diversify your revenue stream, even when things get back to normal. Instead of serving your audience 1:1, creating an evergreen digital product allows you to scale and serve many at once without requiring more of your time.
Copywriter Jess Jordana at Jess, XO created a brand new digital product that was neither a course or an ebook. Her product, the Promptlate, is a cross between a template and copywriting prompts to help people write their website copy on their own. Learn about how she launched her digital product and the tools she used to start selling here.
If creating an online course or ebook are more your speed, those are fantastic options as well. No one knows your business, clients and industry better than you. Turn your knowledge into an online course or a valuable ebook. Learn about the four different online course formats and how to get started with our blog post.
Plus get 30 days free with Thinkific and get access to training resources with this exclusive offer for our community.
A couple of online course ideas include:
Offer online 1:1 sessions
Another way to provide value to your customers at this time remotely is to offer educational 1:1 sessions. This could work for makeup artists, florists, photographers, videographers and more.
Provide website creation
Another way to make money and help give back to your community is to help other small businesses set up their websites. Chances are your local small business community is relying heavily if not exclusively on online sales, so having a functioning website is crucial. If you have expertise in any website creators like Showit, WordPress, Wix, etc. you can really help your local businesses by setting up their site for them. If you already know what you're doing, creating a website is a piece of cake; however, for some, creating a website is a daunting, almost impossible task.
Food and grocery delivery
The coronavirus pandemic has created a boom for food-delivery gig workers, whether that's delivering groceries for Instacart or takeout meals for DoorDash. Here's how to apply to work for some of these delivery services:
More Resources