HoneyBook Pro and attorney Paige Griffith provides a force majeure clause template you can add to your contracts to protect your business during unexpected events, such as natural disasters and pandemics like COVID-19.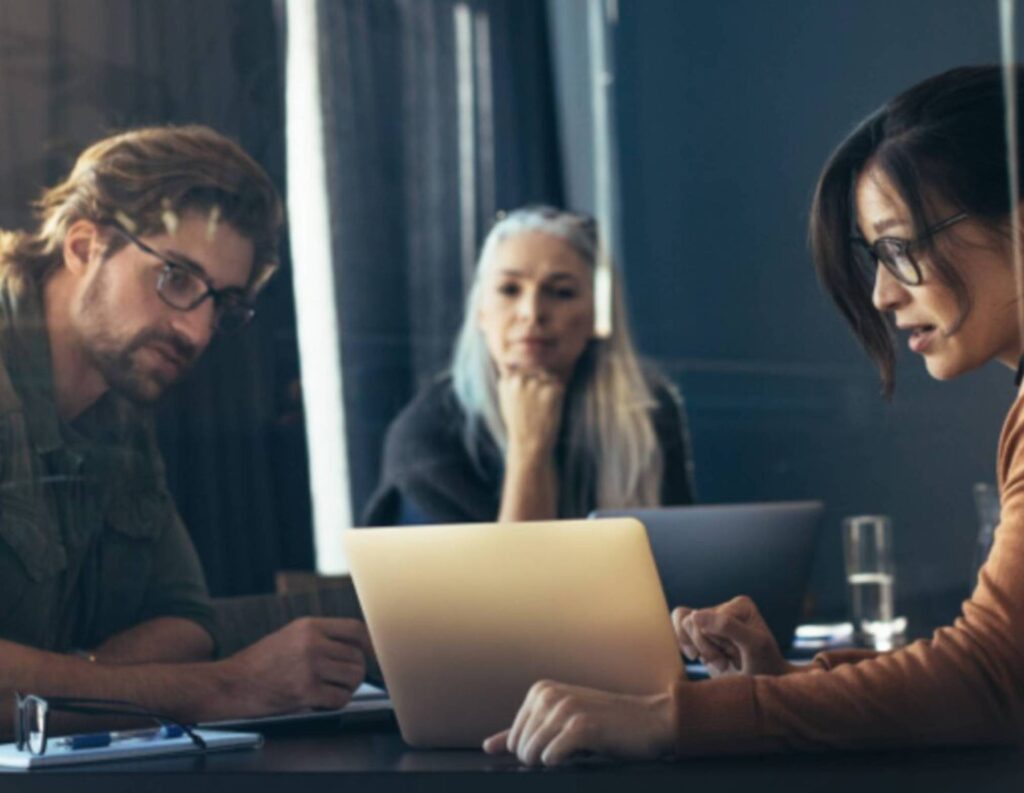 Unexpected situations happen all the time– from pandemics to natural disasters. We all hope business can keep moving, but sometimes these events prevent a business from being able to perform its obligations.
In law, these interruptions are due to force majeure events, which translates from French to "greater force." These unforeseeable events are out of the control of the parties involved, including business owners, employees, vendors and clients. Though it sounds like it should be, force majeure isn't implied in common law. Instead, you'll need to protect your business from the inability to perform your services. Including a force majeure as part of your contract clauses can help keep you protected.
If you work in-person events, this clause can protect you and your business from situations like flood, earthquakes, civil disorder, and more. Even if you don't work events, the same clause is crucial to protect you if unforeseen events affect your workplace, including your internet connection.
Attorney and HoneyBook Pro Paige Griffith of The Legal Paige recommends modifying or adding three significant clauses into your existing contract templates to protect your business:
(1) Force majeure clause
(2) Safe working environment clause
(3) Failure of company to perform services clause
Need a force majeure clause for your business contracts?
Copy and paste the force majeure clause sample language below into your existing contract templates. Make sure to update the bolded fields.
Copy/paste template:
Force Majeure Clause Sample
No party shall be liable or responsible to the other party, nor be deemed to have defaulted under or breached this Agreement, for any failure or delay in fulfilling or performing any term of this Agreement (except for any obligations to make payments to the other party hereunder), when and to the extent such failure or delay is caused by or results from acts beyond the impacted party's ("Impacted Party") control, including, but not limited to, the following force majeure events ("Force Majeure Events"): (a) acts of God; (b) a natural disaster (fires, explosions, earthquakes, hurricane, flooding, storms, explosions, infestations), epidemic, or pandemic; (c) war, invasion, hostilities (whether war is declared or not), terrorist threats or acts, riot or other civil unrest; (d) government order or law; (e) actions, embargoes or blockades in effect on or after the date of this Agreement; (f) action by any governmental authority; (g) national or regional emergency; (h) strikes, labor stoppages or slowdowns or other industrial disturbances; and (i) shortage of adequate power or transportation facilities. The Impacted Party shall give Notice within [number] days of the Force Majeure Event to the other party, stating the period of time the occurrence is expected to continue. The Impacted Party shall use diligent efforts to end the failure or delay and ensure the effects of such Force Majeure Event are minimized. The Impacted Party shall resume the performance of its obligations as soon as reasonably practicable after the removal of the cause. In the event that the Impacted Party's failure or delay remains uncured for a period of [number] days following Notice given by it, the other party may thereafter terminate this Agreement upon Notice.
What is a force majeure clause?
A force majeure clause (1) specifies the events which enable either party to declare a force majeure/act of God event, (2) how a party should notify its counterparty about the occurrence, and (3) the consequences after a force majeure event has occurred. A force majeure clause should apply to each party to the agreement.
Essentially, a force majeure clause can excuse a party from performing their contractual obligations when an unexpected event occurs that is beyond their control. Service providers can achieve much better flexibility in times of crisis, ranging from labor disputes and strikes to acts of terrorism, that make their work impractical/impossible/illegal without fear of liability.
"Most often I see contracts missing parts 2 and 3 in their force majeure clause," says Paige. That means that many businesses fail to include how they'll notify their clients about a force majeure event, as well as the consequences after a force majeure occurs. Be sure to consult with your business attorney so you can ensure these specific terms are included in your contracts.
Is COVID-19 considered a force majeure event?
Paige says, "People should be sure to spell out that 'epidemics and pandemics' are included as qualified force majeure event, and indicate the number of days following the force majeure event that the other party may terminate and the remedies allowed. Also, as it stands [as of March 9, 2020], the COVID-19 outbreak and its consequences are no longer fully unpredictable and may therefore not qualify as a 'force majeure event' in contracts that are entered into right now. Be sure to have other clauses in place such as 'safe working environment clause' and 'failure of company to perform services clause' to protect yourself in case the force majeure clause is not applicable."
Keep your business legally protected
Once you have your contracts and clauses in place, use a clientflow management platform that will help you organize and customize your contracts according to your exact specifications.
You'll be able to send your contract and invoice at the same time, so your clients are clear on all your expectations and boundaries before moving forward with payment. Furthermore, you can send automated reminders for your contracts if your clients need to be nudged to move forward with signing.
By keeping your clients professional and organized, you can stay protected as you move forward with booking.
Disclaimer: This force majeure clause template is provided for your convenience to help protect your business and minimize the impact from COVID-19 and other types of health emergencies and natural disasters as part of a business continuity plan for small business. We consulted with attorney Paige Griffith, J.D., of The Legal Paige, who wrote the Force Majeure clause. While a professional was consulted, this is not provided as a substitute for legal advice. If you have any questions about this template or your finished contract as it relates to your specific business, please contact a licensed attorney.