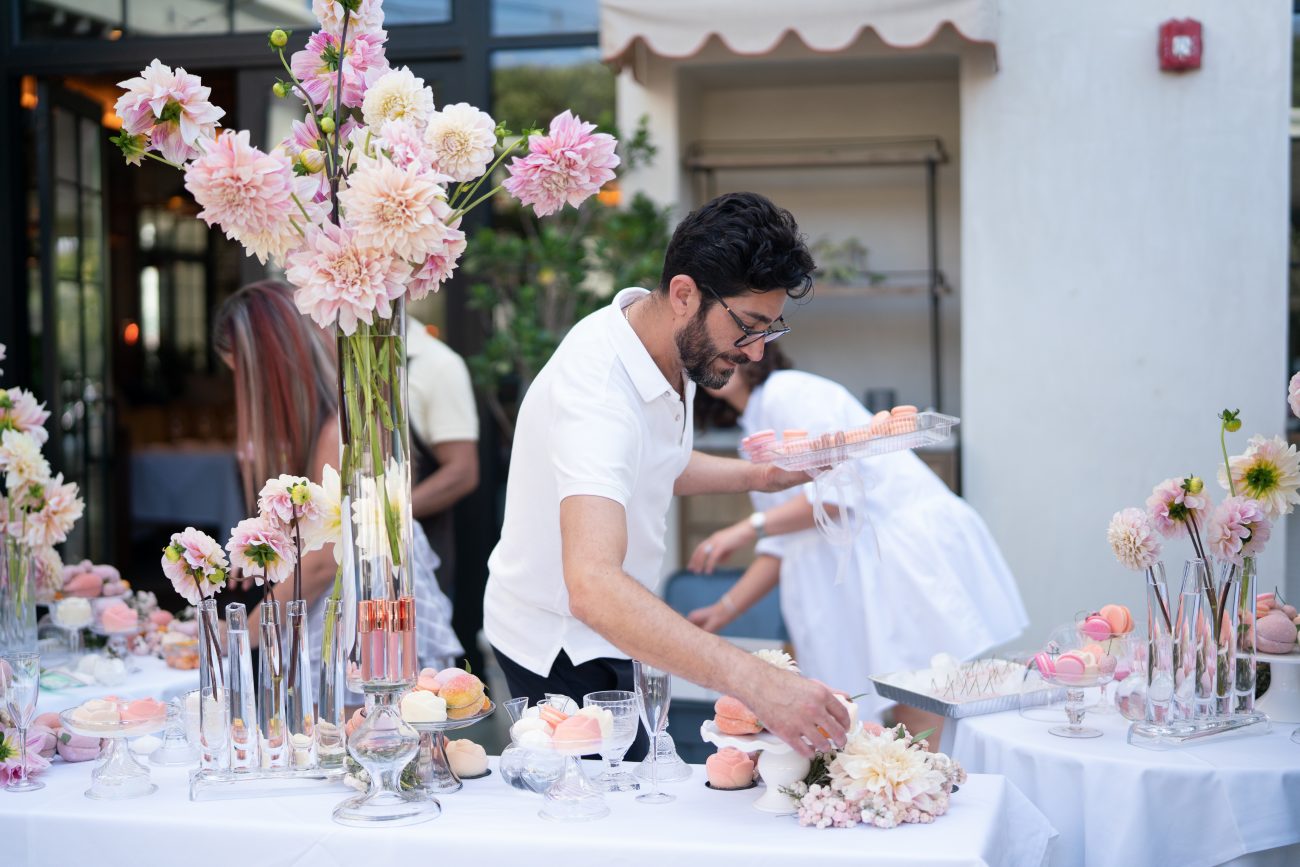 There's never been a better time to craft a public relations plan and strategy. Public relations is a powerful tool for building your reputation as an industry expert and establishing credibility through press features and third-party validation. On a technical level, earning online press is a smart way to get valuable backlinks to your website. This effectively boosts your SEO presence. Simply put, PR is a strategic approach to build the all-important Know, Like, Trust factor that turns a prospect into a client.
Right now, sustainability is critical as we navigate the pandemic and seek long-term solutions to grow our business. This is a time that feels wrought with uncertainty, but now is your chance to become a public relations star. Many of our events have been postponed or even cancelled. As such, we're finding extra time in our schedules to invest back into our business and come out stronger on the other side of this.
As we work towards a point where the market fully reopens, it's essential to remain top-of-mind and there's no better way than through public relations. With these tips, you'll craft a public relations plan with ease.
What is the difference between Public Relations and Advertising?
Before we dive in, it's important to differentiate Public Relations (PR) from its promotional cousin, advertising. Each of these approaches are a way to get your message out through the media. However, advertising involves an exchange of money. You pay for placement and have full control over the who, what, where, when and why of your content.
Advertising says "I am great."
Public relations is when somebody else says you are great. It's free and earned. But with that, you naturally have less control over how the writer or editor positions your message.
The truth is that you can take advantage of PR at any time. You don't need to have a certain experience level to get started. If you're new to the market or up-and-coming, it's a smart strategy to build credibility with your audience and increase brand awareness. On the other hand, if you have a few years under your belt, PR can help you establish yourself as an industry expert. You can stand out from the 'newbie' crowd.
Of course, those already considered as experts or thought leaders can certainly benefit from the added value of continued press. Regardless, having a plan set in place for a strong PR strategy ensures your business stays resilient. This is key during slower seasons or difficult times in business.
5 Steps to Craft a Public Relations Plan
With all of that considered, let's explore the steps to forming a solid foundation for your business upon strategic public relations.
Start with your public relations strategy goals to craft a public relations plan
Before taking any action, you need to consider what you hope to get out of your PR efforts. Where would you like to be placed? What press will serve your company best? Are you in this for brand awareness? You may find that podcast interviews or magazine submissions are a good starting place. Are you looking to reap the SEO benefits? It may make more sense to stick with digital media through guest articles and expert quotes. Your entire approach depends on your end goal. Start by taking some time to get clear on your big picture objectives.
Get your website in gear
Getting ready to send out pitches and build media relations? You need your website to be in tip-top shape and designed to provide additional information about you, your brand and your role as an industry expert. At the bare minimum, it must have all of your contact information, an up-to-date bio and a press page showcasing any existing press if available. While you're at it, check in with your Google Analytics dashboard (or set it up if you haven't) to prepare to track the ROI of your PR efforts. It will be invaluable later on when you're refining your approach. You'll be able to see the most significant sources of traffic in addition to those that fell flat.
Curate a media list
Public relations doesn't have to be difficult, but it does involve a lot of moving pieces that you need to manage through to completion. Take some time to get organized by creating a spreadsheet that outlines desired media outlets, contact info and the pitches that you're working on. This media list will help guide you through your PR approach. It will simplify the pitching process by keeping all of your progress and media contacts in one place. Exclusivity is key and pitching the same topic to ten outlets won't go very far, so this database will hold you accountable and ensure you're only putting out fresh and original ideas.
Craft your media pitches
Once you've put your ducks in a row, it's time to get to the fun stuff: pitching! In your email outreach to new media contacts, keep it short and simple. Share a bit about who you are, your story idea and all that you can offer to help make the feature happen. Consider the audience your media contact is writing to. Angle your pitch to show the value your idea has to their people.
If you happen to find reporter requests in your research, respond directly to their inquiries. Due to coronavirus, we're seeing a lot more crowd-sourcing from writers who are actively seeking insight. Alternatively, if you don't have specific story ideas in mind, there's no harm in reaching out to a reporter and simply offering yourself as an industry expert.
Promote your new features
Assuming your pitch gets picked up and you have a shiny new feature coming your way, it's time to switch gears to promotion. Leveraging press features is how you can turn a one-time thing into a piece that has a real shelf life. This means your business stays relevant and resilient always. Press only lives as long as you allow it to. The achievement of your initial PR goals greatly depends on your commitment to post-press publicity. All promotional plans should include sharing to your most-valuable social media platforms, whichever those may be for you.
You may also want to consider writing a blog post if you already have a blogging presence on your website. Of course, you'll also want to upload your new feature to your site's press page. Lastly, if you're active on email marketing with a program like Mailchimp or ConvertKit, it's worth sharing your new press with your followers, especially if it's content that will be of value to those on your email lists.
Due to the coronavirus, the media world is moving at a much faster pace than it normally does. That means, in our PR approach, we have to be agile, adaptable and always prepared to turn things around quickly. To be honest, editors don't have the time to follow up with us and confirm our details and sources. If you want to earn great press, you need to be intentional and proactive about providing your media contacts with everything they need upfront.
Owning your PR and disseminating your own messages takes effort. However, it's empowering to take your brand reputation in your own hands. Now more than ever, we have the responsibility to circulate valuable and appropriate information to the media. This all starts with your big-picture goals and the message you aim to spread. In doing so, your strategy to craft a public relations plan will help build a resilient business that stands out in the industry.
Looking to increase resiliency in your business? Get our Business Planning for Resiliency Ultimate Guide.
Plus, 4 more posts you might like:
Ensure Your Contract Helps Your Business Stay Resilient
Managing Social Media through a Difficult Season
3 Ways to Set Up and Sustain a Referral Network
How to Build Strong Creative Relationships for Resiliency
ADD_THIS_TEXT