Creating an ideal client experience won't happen overnight, but here's what
 I did to make it happen for my photography clients.
Remember, "ideal"
 experiences will vary from creative to creative, because everyone likes to do things a little
bit differently. But hopefully these strategies will give you a few ideas for going above and beyond to make your clients happy.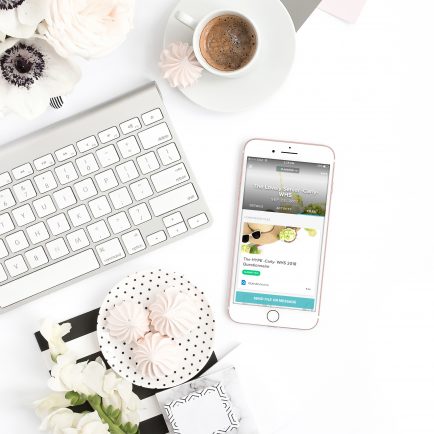 The Initial Response
Think about how long it takes you t

o get back to a client: A
n hour? 24
hours? Days? Well, my response time is one second. Why?
I have decided that the best way to
start a relationship with my client is to immediately respond back to them. 
I have no idea how
many photographers they are emailing, and how quickly those photographers are answering, but I know one
thing: I want to be the best and only option. I outsource these responses to an automated email system that actually
customizes each response based on th

e client request. I don't ever want to miss an opportunity to book a new

client, and I w

on't let being a busy mom stop me. 
I use HoneyBook, which allows me to
customize email templates and automate everything.
I was so afraid that it wouldn't be as personable, but i
t's as if I was answering the
email myself. With less stress for me and an organized workflow process that my clients can instantly see, this is
 the perfect way to start a client experience. 
Never Stop Spoiling 
I have been asked several times why I send out welcome packets and gifts after I've already
booked the client. I always send out a welcome packet full of things to help them get the
most out of their experience, like a wardrobe guide and advice on making 
the ultimate Pinterest inspiration board.
Just like in any relationship, you should never stop wooing
them. Plus, every 
single time I do something unexpected or above and beyond, my clients are likely to post something
about it or tell a friend—and this word-of-mouth marketing
helps my business keep on growing.
When I first started my business, I didn't offer this service. But after having tons of clients tell me that
the hardest thing about their photo session was picking out outfits and locations, I
decided that I need to make solving this a top priority. 
 During t
heir Styling Consultation,
 we choose makeup, hairstyles, l
ocations, wardrobe, and so on—we put everything together
so they're ready for their big day. I always reassure clients that nothing is set in stone, and that
 they are more than welcome to change their mind
. These consultations help me understand their specific style and personality, so I can 
customize their experience further.
Quality Over Quantity
Each month I take on a maximum of four to six clients—I'm all about quality over quantit
y.
I can't
spend as much time with each girl, get to know them, or provide anything else that they
might need if I'm taking on 10 to 12 clients a month. It's just not realistic for me, and it's not how I
want to run my business. 
By
 taking on a limited amount of clients, I'm able to get their photos
and products back to them in record time. I tell all my clients that they will get their photos back
within two weeks, but in reality they get them back in less than 48 hours. The same goes for
products—I tell clients two weeks, but 
they will really receive them within four business days. 
I've spent
 a long time figuring out my perfect workflow, and that benefits both me and my clients.
Proofing with a Custom Mobile App
I do not take proofing lightly, and I make sure that my clients see un-watermarked images. (How many of you just
screamed a little inside?) Each client receives a gallery of fully edited images to look through
before their premiere ordering session. I know I don't want a huge watermark to deter me from
seeing my images, and I know my clients don't, either. Did I mention that these images are on their
very own personal mobile app, which they receive within 48 hours of their shoot? 
Now, get out there and make your client experience something people can't stop talking about!