As creative professional, everything you do has one goal in mind — attracting the "ideal client". Every email, social media post and head shot is carefully crafted to reflect and maintain the brand you have so carefully constructed.
Whether you're the boss of a solo mission or a fortune 500 company, you are your brand.
As the walking, talking poster child for your brand, your wardrobe is more important than you may think. The way you dress can hugely impact your ability to attract your ideal client. If you market yourself as a totally rad, cutting edge photographer and show up to a client meeting in an outdated, stuffy pantsuit, your clients will be very confused.
Your wardrobe needs to reflect your brand. Your business depends on it.
All that said, you are really busy. You're building a business, maintaining your personal life and wondering where on earth you'll find time to "craft a cohesive and consistent wardrobe that reflects your brand". Here's five easy steps to clear the clutter and fill your wardrobe with functional pieces that will work as hard as you do.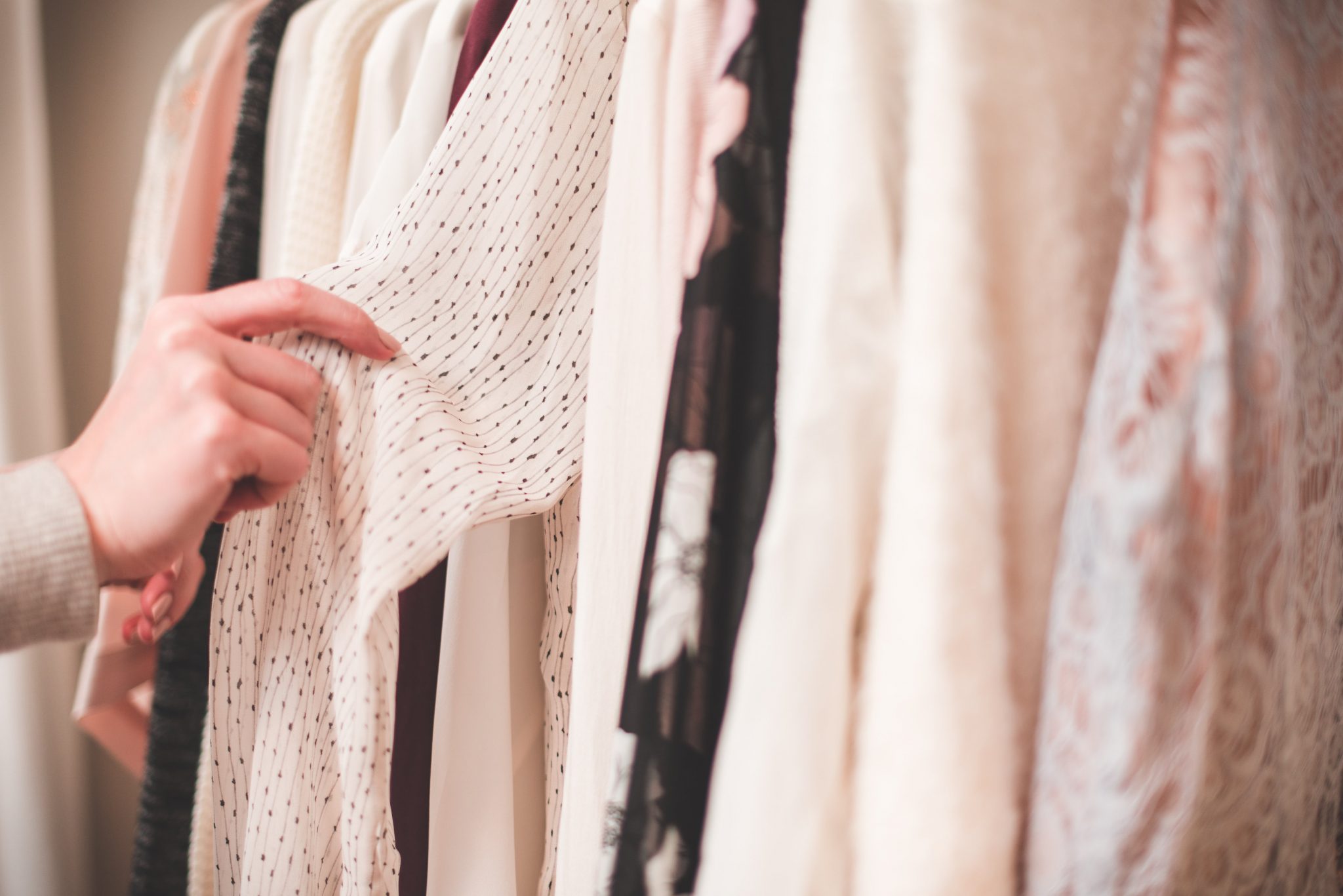 Step One: Out With The Old
Starting with a clean slate is imperative to building a functional wardrobe. Go through each piece in your closet and ask yourself, "Do I love this? Does it fit? Do I wear it often?" If the answer is no, it's wasting your precious time and energy and you need to toss it.
I know, I know, it's hard to part with some of these clothes and you're worried you'll have nothing left to wear. But trust me here, less is more! Clearing the
clutter allows you take inventory on what you really have and prevents you from wasting time trying on clothes you know you won't wear!
If you're not ready to part ways just yet, start an "emotional closet" where you can temporarily store these items. If a month goes by and you don't break into the emotional closet for a trip down memory lane, toss it!
As you're getting rid of things, ask yourself why. Was that top to dressy for your lifestyle? Did the black jeans fade after two washes? Did that cashmere sweater require too much care (aka, dry cleaning)? This will help you understand what you like and dislike and prevent you from making the same shopping mistakes in the future.
Step Two: Identify Your Style
You didn't leave your corporate job and start a business to box up your personal style and only let it out on the weekends. Are you quirky, eccentric, classic, or a total hippie? Embrace your personal style! Be unapologetically you and rock the flower power. Your clients crave authenticity, give it to them!
As a creative professional, you're no stranger to mood boards. Create a mood board to help establish your personal style. Include brand elements, images, textures, prints, and a color palette. This will help you maintain cohesiveness and consistency as you build your wardrobe.
Step Three: Make A List
Based on the items missing from your wardrobe and your mood board, make a detailed shopping list. Your goal is to create a cohesive and consistent wardrobe, not buy random things. Be clear about your criteria, here's an example:
Dresses with pockets
Cute flats with enough support to wear on the days that never end
A cool statement piece to wear to networking events
Black jeans (that look like pants and feel like sweats!)
Long tunics to wear with leggings
Step Four: In With The New
Ok, now you can go shopping! But, proceed with caution! You have your mood board and your shopping list, before every purchase, ask yourself, "Is this on brand? Do I feel like a BOSS in this?" If the answer is NO, put the pants down and walk away!
Step Five: Plan
Your wardrobe is probably looking pretty awesome by now and if you've done your homework (step 1-4) this part should be easy! Spend a few hours putting outfits together. Mix and match as many variations as you can (psst, wine and music help!). Take pictures and save them to a folder on your phone (iCloud or Google Drive) so you can quickly access them when last minute client meetings pop up! Next step? Enjoy your stress-free mornings and get a little more shut eye, you deserve it!