Did you know leads are 40% more likely to book you if you start with a client meeting? Follow these six tips to supercharge your client meetings & get more business.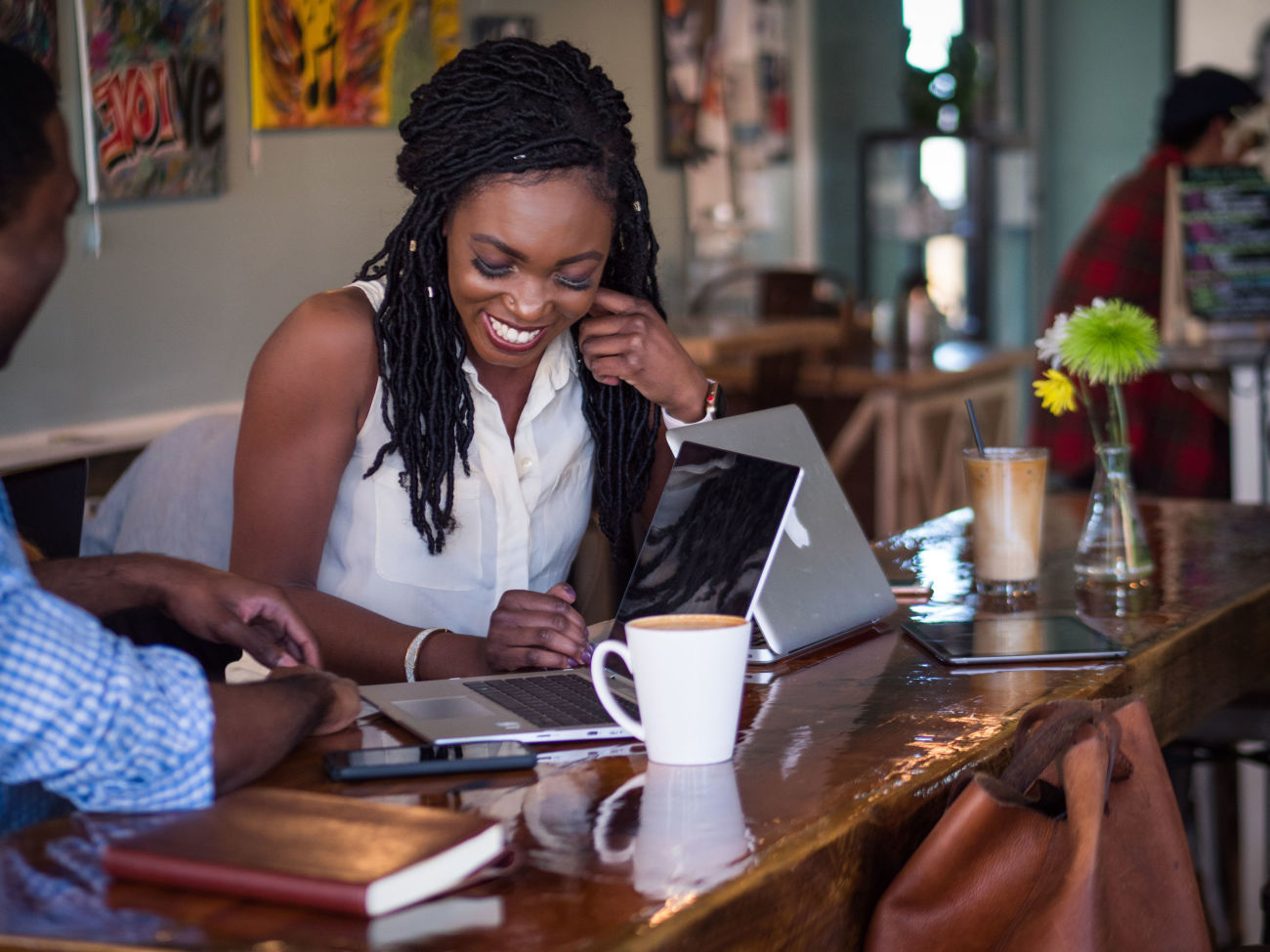 As independent business owners, you know successful client meetings are essential to your business. They help qualify projects and clients; allow you to shine a spotlight on what you do best; and—most importantly—help you book more business.
Just how much more? According to our research, clients are 40% more likely to book you if you meet with them. Once you book your clients, meetings are key to delivering your services successfully as well.
We've put together six tips for scheduling and running successful client meetings, along with advice for specific meeting types. Start getting more out of your meetings!
Jump to:
1. Make it easy to schedule a client meeting
The first step in crushing your client meetings? Getting a client meeting on the books.
I know it sounds obvious, but hear me out. Imagine you have a prospective client who wants to start working together. They're really excited and want to set up a meeting ASAP.
Now imagine this prospective client has to email you to set up a time. You send over your availability. They reply back asking if you're free on another day because none of those times work for them. You make a mental note to check your calendar but forget to send over more time slots. By now, they might start losing interest—or worse—meet (and book) with someone else.
That's not fun or good for business. That's just email ping pong. Setting up a meeting should not be such hard work! Instead, use scheduling software for small businesses that lets you set up your session types and block your calendar. When you send your scheduler, your clients can easily see which time slots are available, avoiding back and forth and double booking. 
Pro tip
If you take payment for sessions, make sure your scheduler is also an online booking calendar. With HoneyBook, you can build lead forms that combine scheduling with booking. Before your clients secure a slot for a consultation or photo session, they can pay their online invoice up front.
2. Choose the right type of client meeting
These days, virtual meetings are a go-to for many clients. Oftentimes, it's easier for everyone, and it can even be more accessible. However, in-person meetings still have value, especially if you offer high-touch services that can benefit from getting to know your client in person.
Before you start scheduling, determine which type of meeting will best convey your brand and the value of working with you. The three most common meeting types include:
Phone call: Phone calls are definitely the easiest option for everyone. You don't have to worry about an internet connection, and you can even take calls while you're on the go. However, phone meetings can be limited without visual aids or body language. These might be best for touching base with current clients, but not meeting with leads or new clients. 
Video: Unlike a phone call, you have more visual aids when you set up a video call. It can be better to see someone so you make sure you aren't cutting each other off and you're seeing their face to understand how they feel about the information. The con with video calls is that they aren't simple for everyone, and faulty internet connections can actually make it much more difficult to understand each other. 
In-person: Like video meetings, in-person allow you to build a strong relationship from the start with a verbal and non-verbal connection. Oftentimes, clients can be more comfortable in person when you both have more time to talk casually before getting into the meeting content. When deciding between in-person or virtual meetings, consider what's easier for your client. You might not want to make them travel and worry about parking, but it can be best if it's easy to come together. 
Pro tip
You can set any of these meeting types as meeting options for your clients in the HoneyBook meeting scheduler. Include them all to give your clients options or just pick the ones that work best for you.
3. Take meeting reminders off your plate
Ensure your customer meetings actually happen (and all your prep work doesn't go to waste) by reminding your customers about your upcoming meeting. This is especially important if it was booked far in advance.
Scheduling apps like HoneyBook can streamline this for you by sending automated reminders. You pick when you want the meeting reminder to go out (you can schedule up to two reminders), set it and forget it.
4. Come to meetings prepared
Planning a meeting is essential to make sure you can get the best outcomes. If you come unprepared, you can risk wasting your and your client's time. Instead, be sure to follow these steps before any meeting. 
Gather information about the client
Knowing more about who you're meeting with can help you take a more customized approach to your meeting content. Start with the process you use for scheduling. With the right system, you can include questions with your scheduler to immediately gather information about what they're looking for (if they're a potential client). Or, you can also automate a questionnaire to send a day or two after they've scheduled a meeting.
If you're meeting with a current client, be sure to review their current project status and come prepared with questions for them or answers to questions they may have.
Create an agenda
Creating a meeting agenda is essential for you and your clients to feel prepared. They don't have to take a lot of time to put together either.
For consultations or discovery calls, put together an agenda template that you can use over and over again. You should be asking your clients similar questions while you're just getting to know them, so there's no need to create a new agenda every time.
For other meetings, consider the main points you want to discuss. It doesn't have to be anything fancy, just the date and time, location (if applicable), and a bulleted list of topics. 
Pro tip
Use HoneyBook automations to send your meeting agenda a day or two before the meeting. That way, your clients know what to expect, but you don't have to worry about remembering to send the agenda. 
Outline the goal and purpose of the meeting
Inside your agenda, you can also outline the goal and purpose of your meeting. Oftentimes, the biggest mistake is not knowing what to take away from the meeting. You can have your clients answer as many questions as you want, but what is the ultimate goal?
Make sure you're both working toward something, whether it's gathering enough information to put together a project plan, determining if you're a good fit for each other, or gaining approval for the next step of your project.
5. Run a successful meeting with the right balance
Now that you're prepared for your meeting, it's time to get into how you'll actually run it. You'll want to stick with your agenda, but still leave enough room for conversations and questions. Also, try to strike a balance between showcasing your personality and getting down to business.
According to social psychologist Amy Cuddy, "You can also establish trust by collecting information about the other person's interests—get them to share things about themselves. Just making small talk helps enormously. Research proves that five minutes of chit-chat before a negotiation increases the amount of value that's created in the negotiation."
6. Create a post-meeting action plan
Before the meeting ends, make sure you both understand what the next steps are, including timing and who's doing what. Saying this back to your client also ensures you're aligned before any work begins. They should know what to expect from you as well as what you expect from them if you need them to complete any "homework" or provide more information.
After the meeting ends, send a thank you email along with your meeting recap notes. Include the following:
What your client needs
What you need
Timeline
Details (the "why" behind what's next)
Costs (if applicable)
Turn client meetings into money with HoneyBook
A scheduling tool is just one piece of what you need to run a successful client meeting.
As an independent business, meetings might also include accepting payment, automating reminders, moving your clients forward in your pipeline, and much more.
To manage your entire clientflow of selling and delivering services while communicating with clients, you need a clientflow management platform. See how seamless it is to schedule meetings, get paid, and manage your projects!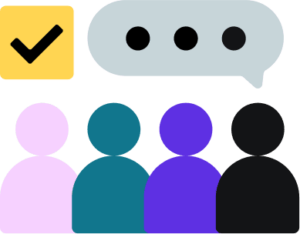 Simplify communication and maintain better relationships by centralizing all client interactions with HoneyBook.