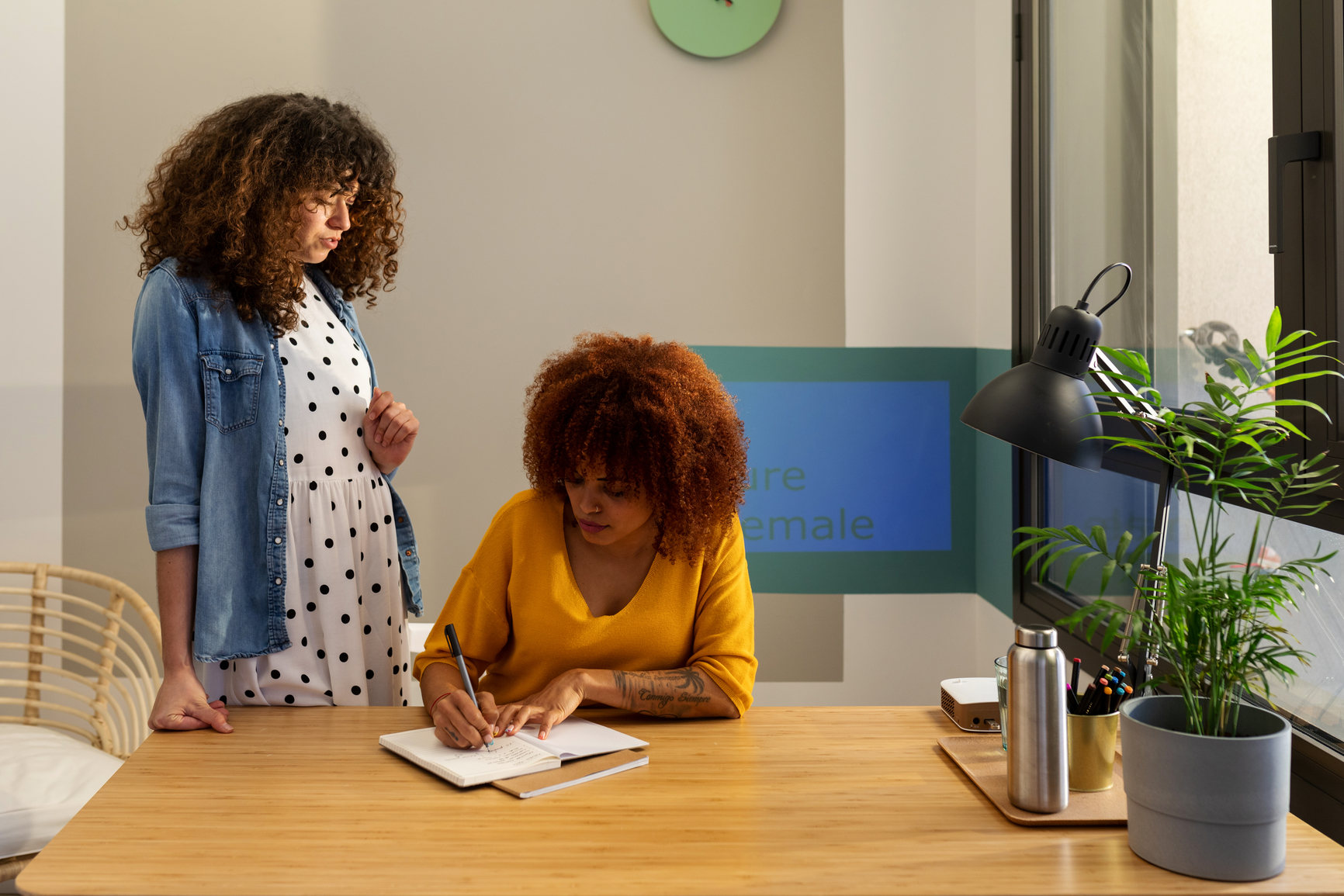 Growing a business is a team effort even if you are a solopreneur. When you have a reliable team, you can trust that they will share the responsibility of promoting your brand near and far. But, whether you have a team or not, the secret is that brand ambassadors are all around you if you know where to look. It does not matter where you live or what you do; there are people in your existing network who are ready and willing to speak your praises.
If you are looking around wondering where these people are, you might need to look outside your immediate professional network. It's likely you have already tapped into those people and have earned referrals. But, when you step outside of that small circle, you'd be shocked to see how many people are in a position to support you and your business! So, here's where you can start looking: 
Friends and Family
Are you loud and proud about your business when surrounded by loved ones? Do you talk about your passion and desire to share your superpower far and wide? Or do you tend to keep that part of your life separate from your circle? Stop hiding your light. These are the people who are the most inclined to refer your business to others! 
They already love you, so they will love your brand as well. So, first, tell them all about what you do and your process for creating results. Then, when they hear that an acquaintance is seeking out the services you provide, they will be quick to share your information and gush about your successes. Wouldn't you do the same for them?
Past Clients
You're missing out on a big referral source if you are not maintaining relationships with clients after wrapping up. Happy clients lead to positive testimonials and if they are telling all of their friends about you, you will likely hear from some of them when the time comes! 
Be intentional about building a post-client experience filled with delightful touchpoints. Don't worry, it does not have to require a lot of time or money. Wedding professionals may consider sending a sweet anniversary gift to their couples. Artists might offer exclusive discounts or digital freebies to customers. Whatever it is, keep showing up in their inboxes and on their social media feeds to remain top-of-mind for referrals. 
Your Go-To Small Businesses
The world is a better place when small businesses support other small businesses. For example, consider all of the brands you regularly support: your favorite coffee shop, your hairstylist, your go-to fashion boutique and so on. While they may be in different industries than you, that does not mean you can't have a mutually beneficial relationship! Here's how: 
Connect with them on social media. 

Engage with them in person. 

Send referrals to other small businesses. 

Introduce new clients to your local coffee shop for your first meeting and, in return, they will put your business cards out by the register. 
Pro Tip: You never know the partnership opportunities until you start asking!
Complimentary Businesses
There are plenty of businesses out there for many creatives that complement your offerings without being direct competitors. For example, a photographer can connect with a professional framing business or makeup artist, whereas a florist may build a profitable relationship with a baker or a rental company. 
Not only are these businesses in the ideal position to refer you, but you can also collaborate to offer inclusive packages that enhance the client's experience and increase revenue for both parties. It could also save you time by reducing the need for a heavy sales and marketing strategy; if a creative partner is funneling business your way, you can focus your energy on the creative work you love the most.
There is so much value in your network once you truly tap into it. Too often, the peripheral corners get overlooked when, in reality, those are some of the most powerful connections to have in your arsenal! 
Of course, referrals and partnerships do not happen overnight. You need to be intentional in your outreach and focus on cultivating real, impactful relationships with people. Don't go into a relationship with the expectation that you will get something out of it.
Referrals and partnerships are born out of authentic connections, not transactional or self-serving purposes. Rest assured, other people can tell if you're just in it for credit. Show the people around you that you want to help and they will return the favor tenfold. Focus on developing genuine friendships with those around you and the rest will come naturally.
Looking to connect with independent business owners in your area? Consider joining your local Rising Tide Chapter or starting a new one!