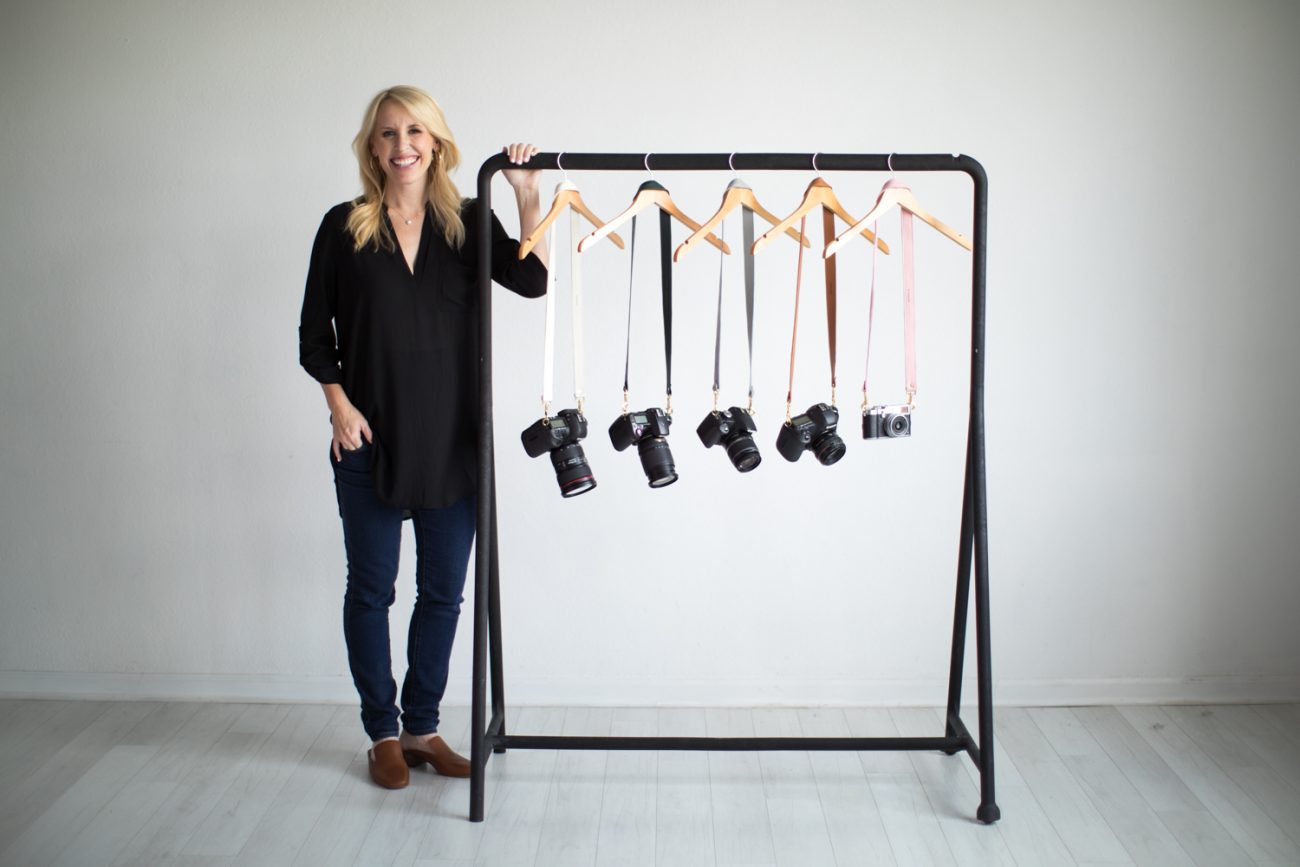 The Call Toward Philanthropy
Sometimes in life, we feel "called" to our purpose. I literally received a phone call that led to mine.
Back in 2011, I was running my photography business in Dallas. I'd always felt a tug to give back somehow but never connected with the right cause. Then, one day I got a call from a grieving mother I'd never met. Her son James had just been diagnosed with a brain tumor and she was hoping I could take portraits of him before he lost his hair. It was the most challenging photo session of my life.
While I saw struggle and sadness, I saw way more strength and hope.
After this experience, I knew this is what I was made to do. I wanted to do more of it and realized that as a storyteller I have an incredible opportunity to serve those facing the unimaginable. I wanted to help families and individuals remember not only the people they love, but the resilience they possess. So, I jumped in headfirst to the nonprofit world and founded Fotolanthropy, an organization that uses photography and film to document and share stories of strength.
It's been a crazy, beautiful ride that has led me into the impactful world of documentary film production. I've recreated explosions, re-enacted college football games, and have screened a film at the U.S. Capitol for our nation's leaders.
Currently, I'm producing my third feature-length documentary film, 7 Yards: The Chris Norton Story, an incredible comeback story of young man paralyzed playing college football who went on to walk his bride seven yards down the wedding aisle. I am captivated by how we can all be transformed by someone else's journey.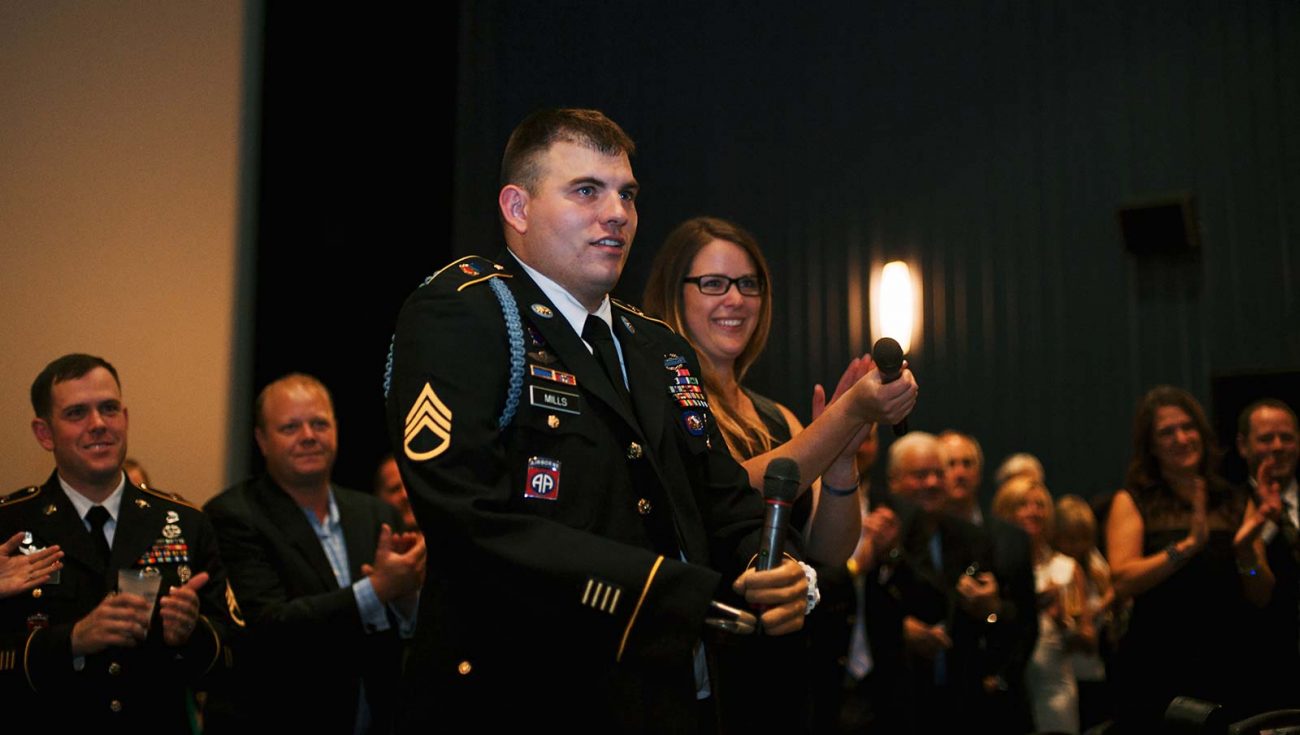 Jumping Hurdles
One of the biggest challenges I faced from the beginning was funding. How in the world was I supposed to fund my philanthropic work, especially in the middle of a recovering economy?
This hurdle forced me to get super creative and eventually, entrepreneurial.
Would it be possible to create a product line that could support my mission? Yes.
As a photographer myself, I knew there was a place in the market for a genuine leather camera strap that could perform well, look great, and give back. I went to the drawing board, designed the first Fotostrap and concepted a brand of photography gear that could equip and empower creative professionals.
Get our free guide!​
​
Ready to give back with your business? Learn how to give with your time, talents, and resources, as well as how to know the difference between gaining exposure and getting exploited in your give back. Download now!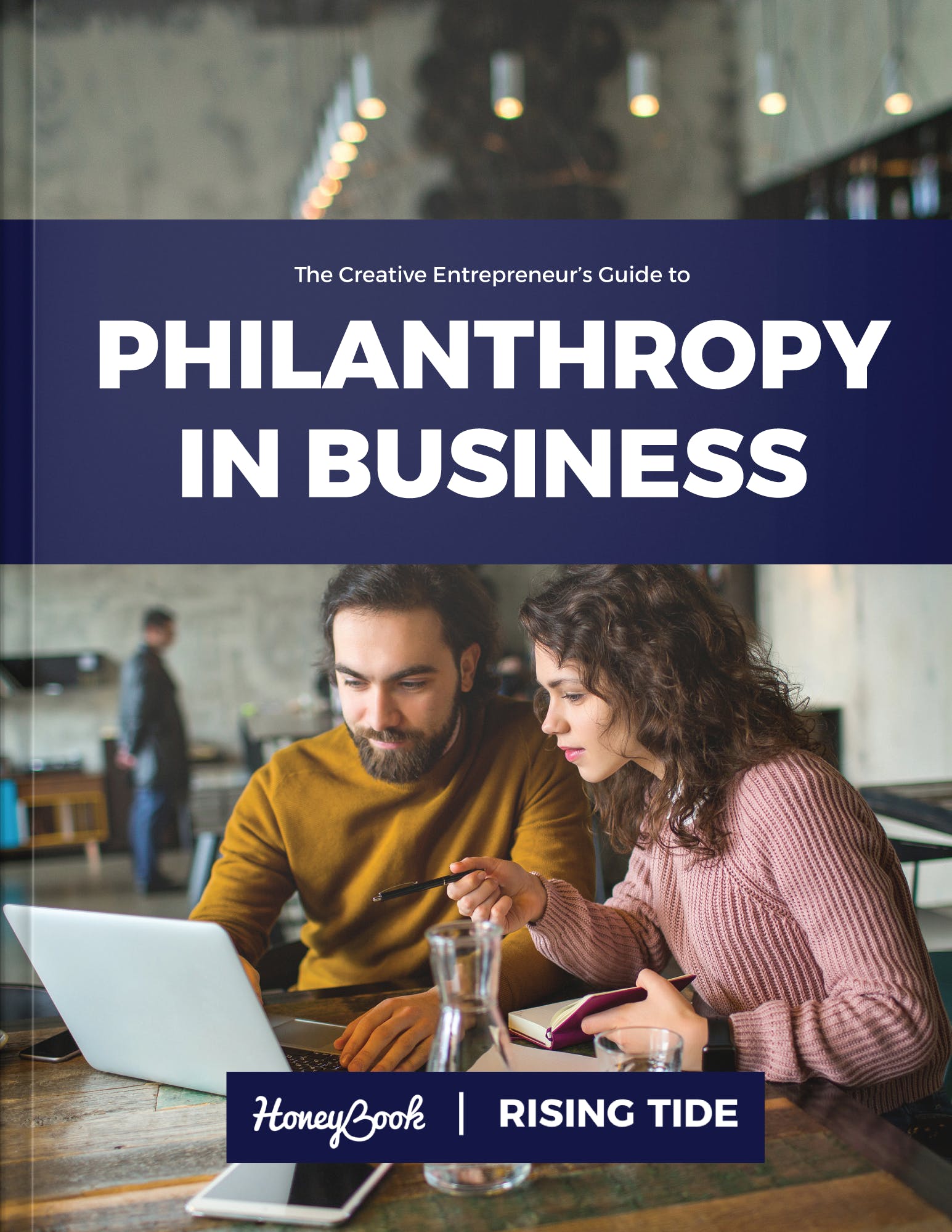 Your annual business incomeSolid chunk o' change: <$20,000Big baller: $20K-50KRollin' in the dough: $50K-$200KMaking it rain: $200K+
Stay up to date with HoneyBook & Rising Tide. By signing up you agree to our terms in the privacy policies of HoneyBook.
I decided then and there that ten percent of every Fotostrap purchase would go directly to Fotolanthropy, and I named the first Fotostrap the "James" in honor of the little life that gave me such big inspiration.
As Fotolanthropy evolved, I discovered just how much time, sacrifice, and behind-the-scenes work it takes to build credibility in the philanthropic world. Running a nonprofit is tedious – full of paperwork, fundraising, and donor relations.
It sometimes felt like people only saw the glamorous moments – the film screenings and press – and not the 4 a.m. shoots or days of cold calling sponsors to make those moments happen. It is certainly not work for the faint of heart, but it is the most worthwhile work I've ever done.
Your Philanthropic Tug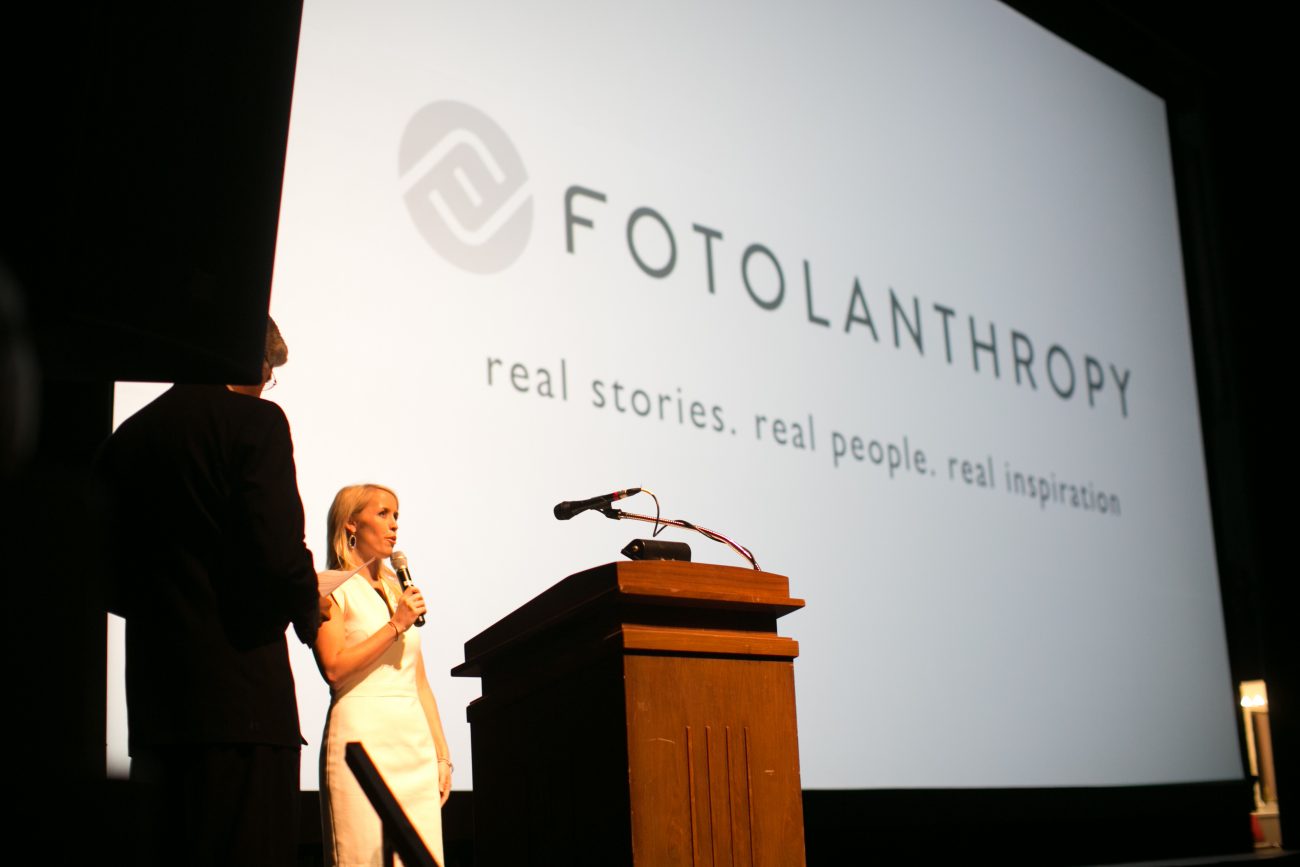 One of my favorite things to do is mentor others who also feel that tug to use their talent for good and serve others. Here are 4 of my favorite tips for chasing the philanthropic dream.
1. Meet the Need in Front of You. Give what you already know and do. For me, this initially came in the form of a photo session that transformed into an entire nonprofit. I think we can be so intimidated about giving back in just the right way that we end up doing nothing. The opportunity to start Fotolanthropy fell in my lap, and while I'm grateful it did, I could have potentially started doing this work earlier. Donate product or your services to someone in need. Tutor an art student. Make a financial gift. Don't wait to incorporate philanthropy into your business.
2. Commit to Something. We are busy people and philanthropic work is often the first thing to go… but not if you've committed to it. Publicly share your goals, whether it be a designated amount of money or time you plan to give. At Fotostrap, we are loud and proud about our commitment to donate proceeds to Fotolanthropy.
3. Team Up. There is so much joy in supporting a cause with like-minded people. Recruit (and remember to thank) employees, interns, and volunteers who share your passion and want to serve alongside you. The impact will be greater, and the work will be more enjoyable. I'm beyond grateful for the teams I get to collaborate with everyday and their hearts behind their service. Our 7 Yards film crew members believe so much in our project, they have donated more than $72,500 worth of their time.
4. Remember Your Why. This is perhaps the most valuable nugget of advice – remember why you chose to incorporate philanthropy into your business (or business into your philanthropy!) as it will drive you to keep going. All I have to do is remember that phone call I got back in 2011 and it motivates me to keep going and sacrificing and creating.
---
Ready to dream big about impacting countless others, leave a legacy, and make an impact… without breaking the bank? Get our Ultimate Guide to Philanthropy in Business.