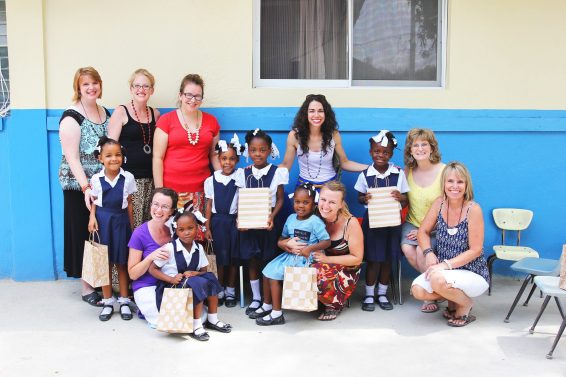 Even in a world of profits and projects, there is space to make the world a better place. There is room for philanthropy in business! At Trades of Hope, changing lives is at the center of our work. We call ourselves a missional business because we're on a mission to empower women out of poverty through global job creation. We sell fair-trade fashion and home accessories made by women living in extreme poverty around the world. With the help of our partnership, these women are becoming the heroes of their own stories, leaving slums, escaping the sex trade, and providing for their children. Through our work, we're able to impact the lives of tens of thousands of people in 16 countries around the world.
Do you know what the great news is? Any business, with any product or service, has space for philanthropy and can use their work to make an impact on this world. Here's how you can better support the community at home and abroad with your (yes, your) business:
Participate in an act of charity as a team
This can be so powerful for team culture and is a great way to help others by using your time and resources. Every Thanksgiving week, the Trades of Hope team participates in our local Christmas toy drive! We give everyone a gift card and together we head to the store to pick out the toys we want to donate. It's a favorite annual memory around the office. For your team, it may be participating in a charity run or serving at a shelter together. It feels good to give back and you'll see a boost in morale among your team members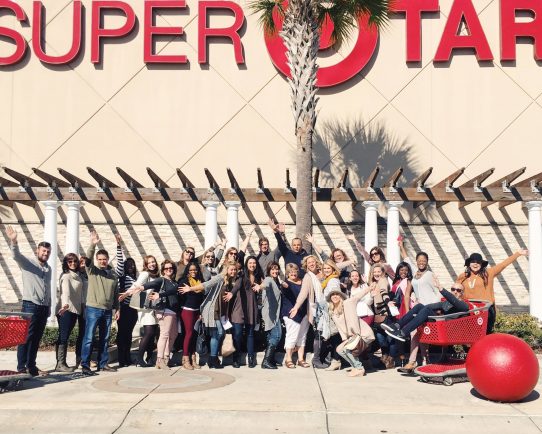 Utilize ethically made products as much as possible
Whether it's the material used to manufacture your product, your packaging materials or your office supplies, take a look and see whether it has been ethically sourced. You may not be able to find information that you're looking for, but taking the time to find out as much as you can, can really make a difference. There are eco-friendly packaging options and office supplies, as well as fair-trade stationery, all of which you can integrate into your business. Does your office enjoy coffee throughout the day? Make it fair-trade coffee! It tastes better knowing it was made by people being treated with dignity.
Give fair-trade client gifts
Show your clients some love with gifts that are ethically made, like the fair-trade chocolate, cards or accessories from Trades of Hope. Your purchases will help women find freedom around the world when you raise the demand for fair-trade products. Also, your clients will appreciate how thoughtful your gift is and will no doubt enjoy seeing your philanthropic values incorporated into your business.
Pro Tip: Need reminders of when to send client gifts? HoneyBook can help you manage all of your client relationships and projects in one place, including streamlining your gift-giving process by setting automatic reminders, creating tasks and adding it to your to-do list.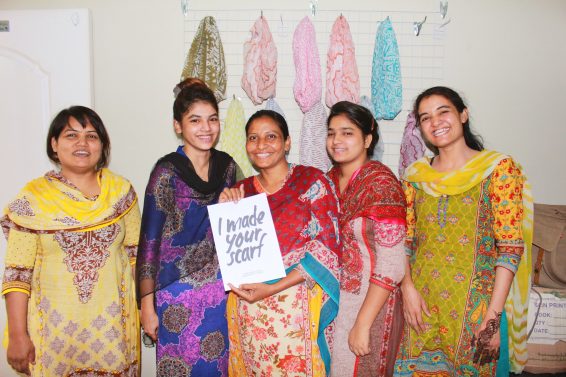 Incorporate a "giveback" into your work
At Trades of Hope, our whole business model is about giving hope through business to women in need. But no matter what your product or service is, you can build in a philanthropic facet to your work. It can be a one-for-one model where you donate one of your products for every product purchased or a percentage of your sales can go towards a cause close to your heart. Not ready to commit long term? Start out by incorporating these giveback methods for a season or as part of select promotions throughout the year.
Donate a percentage of your profits
We donate 10% of our net profits to causes such as anti-slavery efforts, girls' education, and sustainable food gardens – just to name a few. Choose a charity that is important to you and become a corporate donor. If you're not ready or able to make a long-term donation commitment, you can opt to donate a percentage of your profits over a time period or tie charitable giving into a seasonal campaign.