Millions of Americans have left their pre-pandemic jobs to pursue their passion and build a business of their own. It's being called the Great Resignation and it's a great opportunity to learn how to work for yourself.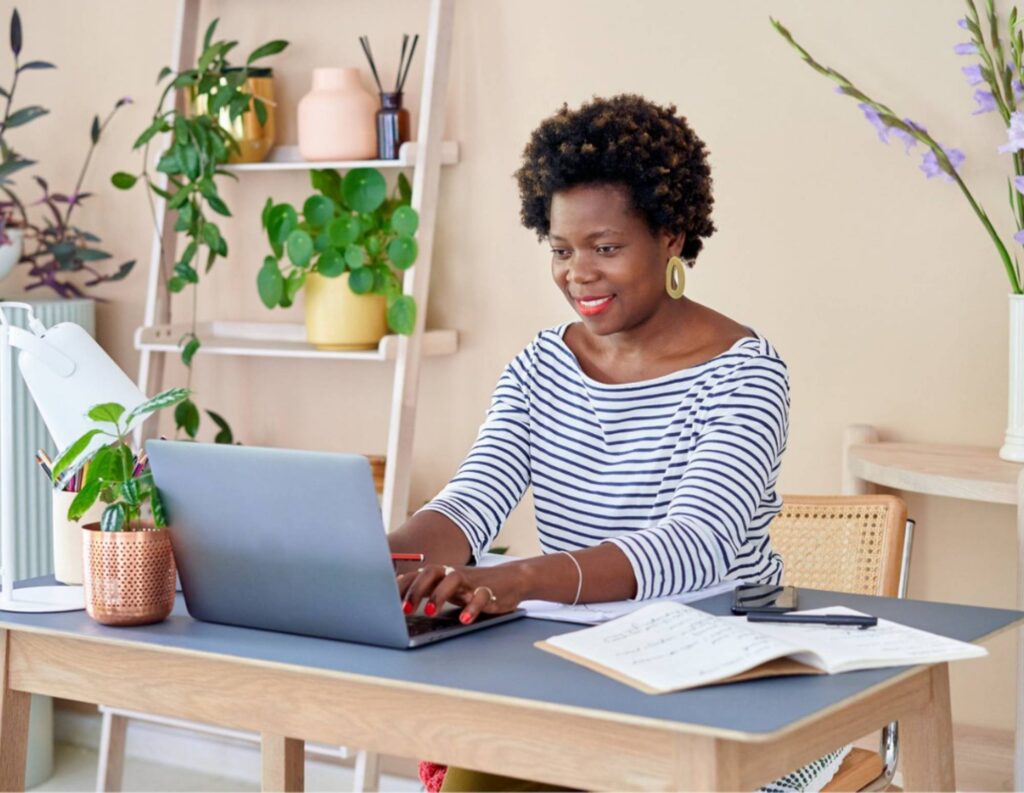 Are you one of the millions of Americans with a side hustle? You're practicing your passion on the side because the timing has never felt quite right to turn it into your career or maybe you've never known how. Would you be more willing to try if you saw others around you doing the same? Well, that moment has arrived and it's called The Great Resignation.
COVID-19 has changed many things in our world, not least of which is the way we understand and value the work we do. Due to the pandemic, mass layoffs and shifts toward remote work, about 1 in 3 workers are now leaving their jobs. The reasons may vary from person to person, but most are looking for more flexibility, higher pay and less burnout. Overall, many people are choosing this moment to pursue their passion.
While it can be daunting to make a life change, The Great Resignation shows there's support behind striving for more fulfilling work. Nearly 60% of people are currently rethinking their careers, which means more and more people are creating a movement toward working independently. The bottom line–you're not alone! It's never been such a great time to change your work-life knowing that so many others are doing the same.
So, how do we move forward from the great resignation? If you're considering how to take advantage of this collective opportunity, perhaps it's time to learn how to work for yourself. Learn how to take the plunge and get started growing your own business to realize your dreams and goals.
Taking the Big Step
If you're ready to get started, take a look at where you are now and where you want to be. Goals are always personal, but you might identify with any of the following:
Having more freedom in your career and the ability to focus on the types of projects you love

More leadership opportunities and the ability to make big decisions about your work

More flexibility, whether that means more time for yourself and your family or a work schedule that fits your needs

The ability to work 1:1 with clients on your own terms and show up to work as your authentic self
Any of these personal goals point to more independent work. The number one thing we all need to pursue our goals is time, so consider if you're financially ready to quit your current job. If not, your next step forward might be cutting down on your hours or reevaluating your schedule so you can work on turning your side thing into the main thing.
Depending on your business, you might also need some initial funding to get off the ground. If so, you're in the perfect position to start working on your business plan. Your plan will cover your specific business goals so you can focus on gaining investments and growing your business to its next level.
Reaching Out to Your Network
As an independent business owner, marketing and growing your client base can be one of the tasks you've had the least experience with. In order to start off strong, reach out to your current network and start building the contacts you need now.
Your network might include others in your industry who could become partners, mentors or vendors. You can also reach out to past clients or existing clients from your side hustle to let them know you'll be working independently full-time soon.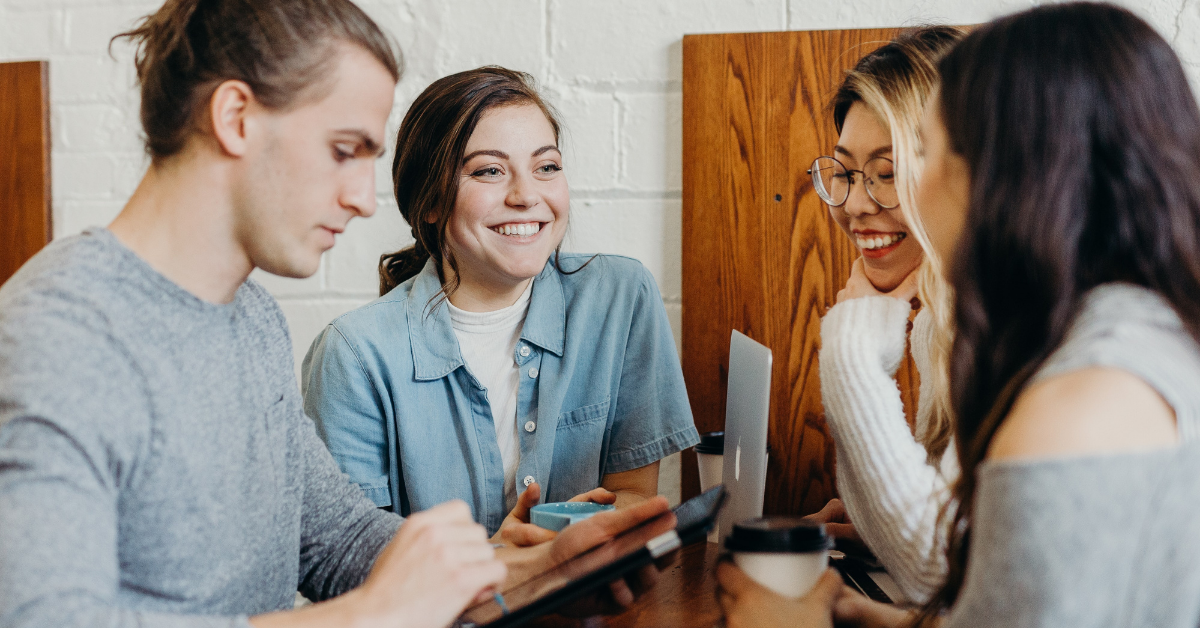 By having these types of conversations early on, you can put feelers out for your first potential clients. People you've worked with before will likely want to work with you again, or they can always help by referring you to new clients.
People in your industry or niche can also give you helpful tips and advice about running your business. You may not realize how many other people are also looking for a change, and they can become valuable partners or employees as you work on setting up your business.
Creating a Business Plan and Strategy
A business plan gives you the foundation to run your business and steer it in the right direction. Even if you're starting small, putting a business plan together can help you grow faster than you would otherwise. Your plan will help you track your work and stay organized. If you're looking for investment, investors will also want to see your business plan to understand your potential.
The following elements should go into your business plan. Note that you may want to include more elements depending on how you'll be using the plan or who will be viewing it.
Establishing Your Business Processes
The biggest benefit of becoming an independent business owner is that you get to choose how you work. That means you're in charge of setting up business processes to create the best experience for yourself and your clients.
You may already have your ideal business in mind. If so, start to articulate it. Whether you write it down or type it out, document all the processes that will go into running your business:
What types of projects will you complete?
For example, if your niche is graphic design, will you focus on digital-only or include print design as a service?
How will you structure your project types?
Many service-based businesses offer packages, and you can also include digital products like online courses and self-serve worksheets.
What markets will you serve?
If your business is in-person, determine how far you're willing to travel. Otherwise, determine if you'll conduct your business online.
What will your typical project pipeline look like?
You may decide to conduct video calls to start and move clients forward with in-person meetings. It all depends on your services and preferences.
As you're starting out, it's important to translate each of these processes into a professional presence that you can associate with your brand. When you invest in the right systems, you'll delight your clients and save time upfront. There will always be improvements and updates, but a system that scales with you will let you focus on your skills and nurture your client relationships.
A client management software for small businesses like HoneyBook combines business and communication tools so you can have everything in one place for a seamless client flow. Instead of scattering your processes in spreadsheets or on paper, storing it all in HoneyBook makes it easy to find, manage and edit everything (and we really mean everything!). Organize your client and project information, payments, scheduling, expenses and much more.
Checking Off the Boxes for Starting a Business
A lot that goes into setting up a business is checking off boxes. In order to make sure your business is set up properly and legally protected, make sure you're following through with the administrative side of things.
These steps will ensure you can separate your personal and business finances, do your taxes at the end of the year, protect your business from liability, and much more. Consider the following steps:
Getting Into an Ownership Mindset
Working for yourself can be a big shift physically as well as emotionally. If you're used to working for a company or on a big team, you may have to work on shifting your mindset. Working for yourself means that you have the freedom to make decisions about your business, but it also means that you have to be your main source of motivation.
To make the change as easy as possible, try using a time tracking app so you can see where you're spending your time and make adjustments as needed. Tracking your time can also keep you more focused on your projects–especially if you have multiple happening at the same time.
Just like any other job, there will be overwhelming times as an independent business owner. But just remember that those times will come and go. You won't always feel that way. In times of stress, it always helps to take a break and a deep breath. In the HoneyBook mobile app, we've added a breathe tool just for that to help you take a moment for yourself. Studies show that regular deep breathing can help normalize anxiety levels after a week and continue to offer positive mental effects in the long term.
The Key to Learning How to Work For Yourself: Join a Supportive Community
Even though you might be learning how to work for yourself, that doesn't mean you have to do everything on your own. In fact, becoming an independent business owner is all about relying on your community for support rather than a company or traditional team.
A supportive community can offer business advice, mentorship, referrals and emotional support through all the ups and downs of running a business. That's why HoneyBook and The Rising Tide focus on fostering community over competition. When we all support each other, everyone's more likely to find success! And there's no motivation quite like a supportive community cheering you on.
Join The Rising Tide today to access a community of more than 70,000 entrepreneurs and independent business owners just like you. We offer virtual webinars that bring together a global audience as well as online communities that offer support and resources.
We also offer free monthly business guides (available right here on the Rising Tide blog) on the topics that will help you tackle all areas of your business growth and that are most important to our community. This content is written by business owners for business owners, so you can trust their insight is applicable to your business. Take advantage of these resources for help with everything from marketing to finances and growing your team.
With the right support behind you, it's time to pursue your passion without fear. In this exciting new time and global opportunity, you have the chance to join a movement and create a business that showcases your talent. All you have to do is take the first step!