Use these 5 tips to create your highest-converting landing pages, whether you're looking to generate leads, schedule more consultations, or more. By focusing on your target audience and maintaining simple content and design, you can make sure your visitors take action!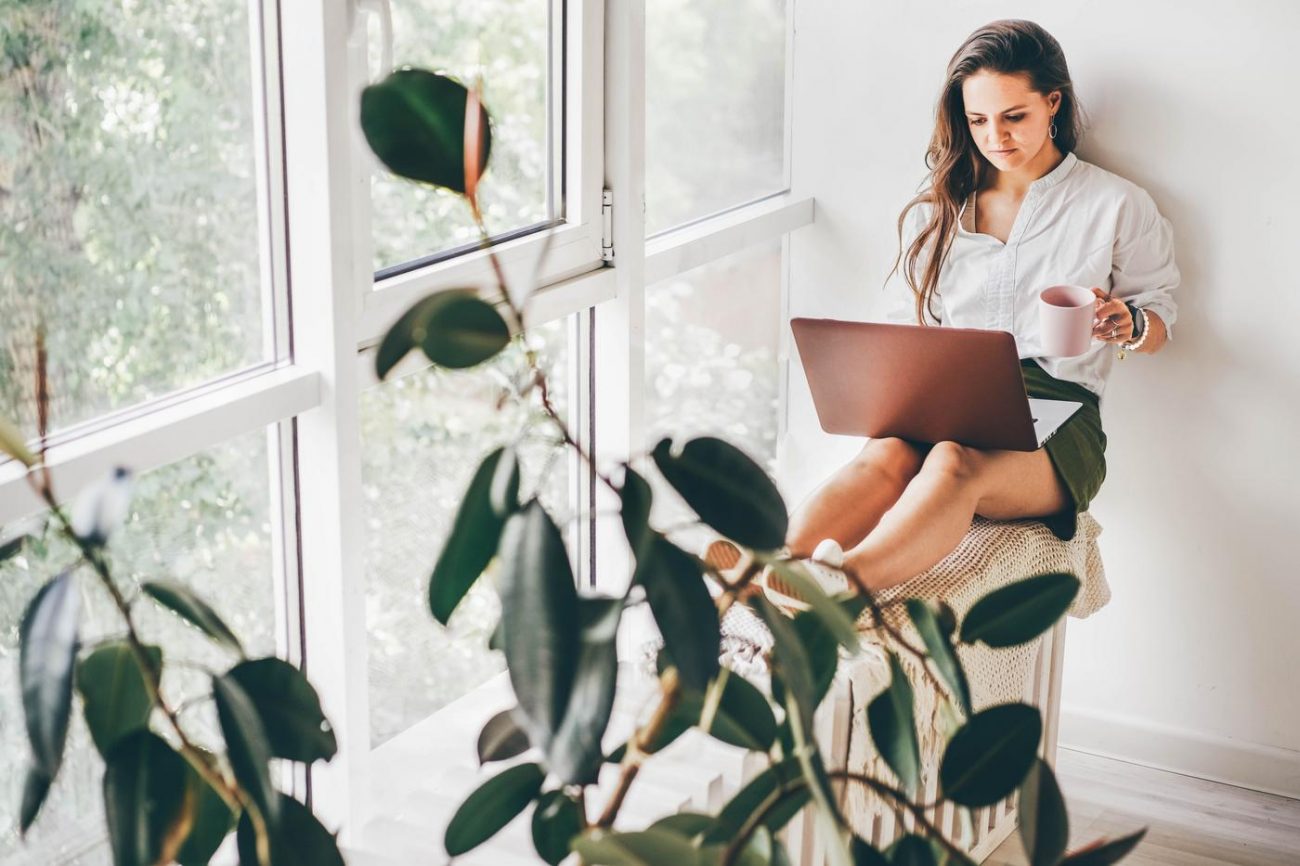 High converting landing pages can make or break the success of your online advertising efforts, among other things. It's more important than ever to have a thoughtful online presence and a digital strategy that connects your marketing efforts to your offers.
Without them, your efforts aren't worthwhile. You could have all the interested leads in the world, but if they can't convert, they'll leave your website (and may never return!).
So, what do the highest converting landing pages all have in common? I'll walk you through the best tips below, including the design, content, and strategy that you should have on your landing pages.
Why do I need high-converting landing pages?
A landing page is specific to a topic. For your purposes, you probably have a separate landing page for your services, your contact information, your background, and much more. The same goes for your offers, whether you're offering a promotion or a free download for lead generation.
You want to make sure the people who land on the page know how to take action.
High-converting pages allow you to let interested potential clients easily act on your site without friction. That means they can easily download a digital product, schedule a call, or fill out the form when they want to.
1. Eliminate distractions on the landing page
All too often, a company will reroute their potential customers to their website homepage after they click on an ad or view a social media post. And while your homepage can be a treasure trove of information about your business, you're leaving it up to your leads to figure out where to go.
If you're promoting one of your services on social media, most people will click on your link in hopes of learning more about that service. If they land on your homepage, they might not want to spend too much time figuring out how to get more information. You might think it's intuitive, but people will leave a page in 10-20 seconds unless there's a clear value proposition.
The same goes for distracting landing pages. Even if you're presenting users with information about your offer or service, make sure it isn't too much information. If you're combining multiple CTAs with a lot of content, your user won't spend the time figuring out what's important – they'll just leave!
Make sure you're using specific landing pages and that you have a single CTA per page – whether it's a contact form, button, or other option.
2. Speak to your target customer
When creating your landing page, you need to keep your ideal customer in mind. Your landing pages aren't going to attract or entice your target client if you're offering a lead magnet about wedding planning when you focus on catering for corporate events. You need to focus on what you sell.
You also want to pay extra attention to your dream client's wants, needs, and pain points. Consider speaking to them with the language you know they use– you can ask your current clients to detail their pain points to get that insight. If your target client is a niche market, use some of those keywords that will spark their interest.
3. Keep landing pages consistent with your digital marketing
Just like other elements of branding and marketing, consistency is key to a successful digital campaign. If you've taken the time to construct a custom social media post or ad that directs to your landing page, you're going to want that landing page to match the aesthetic of your ad.
When a person clicks on your link, the style, font, and photos should be the same. The cohesive branding informs possible leads that they have indeed come to the right place and that your landing page is where they will receive the information promised in the ad or social post.
4. Use an eye-catching, mobile-friendly design
Many of your ideal clients are living busy lives and are frequently on the go. While they may not have time to access a computer, their phone is likely attached to their hip. For this reason, you'll want to make sure that your landing page is both desktop and mobile-friendly.
When users are on the go, they're also more likely to skim. Hence why you should make sure your landing page isn't distracting (Tip #1). Because of this, also make sure the key points on your landing page stand out with properly formatted headers, bold copy, or bullet points.
If your landing page is for one of your digital products or services, be sure that you're communicating the value with succinct, effective copy. What will clients get out of what you're offering?
Make your primary CTA enticing by making sure it's highly visible on the web page. If you're using a form or CTA button, using contrasting colors from your primary color scheme. They way, they'll stand out more and users will know it's what they need to click on to take action.
5. Write copy that builds trust
When you create a landing page that is ultimately going to move people through your marketing funnel and convert them into clients, you're going to want to put some effort into ensuring that your written copy is enticing to your dream client. Flashy photos and design may appeal to your viewers, but it's ultimately clear and compelling words that will cause a conversion.
Here are a few tips you can use in your copy to increase the number of people who download your lead magnet.
Start with the problem
From the very beginning, you want to introduce your potential clients to the problem. Pose the same questions from your ad or social media post to help maintain that consistency. Make sure they read the words and say, "Yes! That is exactly what is wrong."
For example, suppose you're talking directly to freshly engaged couples worried about where to begin the wedding planning process. In that case, you can start your copy with, "Are you stressing about finding the perfect wedding planner that will help guide you along the wedding planning journey and help you create the wedding of your dreams?"
By highlighting the problem that your potential clients may be facing, you're allowing them to make that connection right away with your business as someone with experience in this area who can help.
Show the transformation
Take your potential clients on a metaphorical journey. For example, show them how you can take them from being anxious or stressed by the very idea of planning a wedding to pulling off the wedding of their dreams. People are more willing to buy into the idea of you being the industry expert if they can really picture the fairytale transformation that they'll experience when working with you.
Keep it short
When writing out your landing page copy, keep it short and sweet. You have other areas in your marketing strategy where you can give them all the details (like your long form blog content).
No one wants to feel as though they're reading a lengthy and detailed contract of everything they get with your business before even deciding to work with you. If you include too much copy, you'll run the risk of turning away viable clients.
In some cases, you can even use bullet points to help summarize your information without going into too much detail. Bullet points can help draw eyes to important information without reading through large chunks of text to find answers to specific questions.
Use A/B testing when you can
Still unsure of what will work on your landing page? Do you have a few options for calls-to-action or font styles? Test them out using A/B testing. If you have a developer's help, they can set up A/B testing for you, or you can check out some popular A/B testing software for landing pages.
If you don't have the resources for either – no worries. Try one version of your landing page for a few weeks, then swap the variable you're testing for another few weeks. It won't be a direct A/B test, but it'll help you compare two different versions. Just make sure you're only making one change at a time when you make the comparison.
By testing, you can see which options help increase conversions and continue optimizing your entire lead generation and conversion strategy.