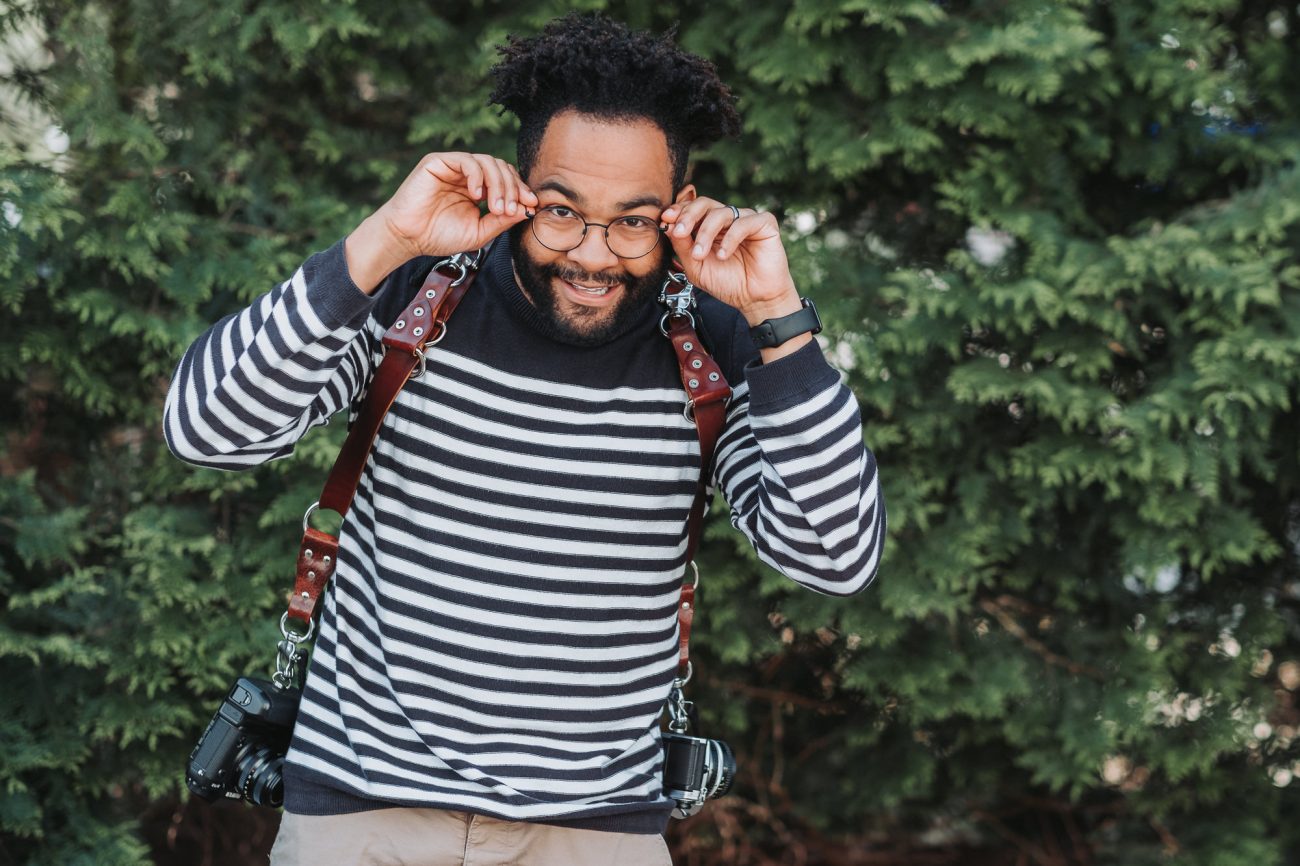 As a wedding photographer, it's important for me to connect with my inquiries on a personal level. My clients are trusting me to capture their big day—they need to know they're in good hands and that they can be themselves. That's why I found scheduling in-person and video meetings gives me a higher chance of booking my clients. I can immediately start building that relationship and share more of my personality than I could over email or text alone.
But I've always found it super hard to schedule my meetings. Typically, I'll give inquiries my schedule, they'll give me their schedule, and we'll try to find a specific date and time that works. After we finally pick a date, which can take up to a week to do, I have to put it in my iCal. On top of that, on the morning of the meeting, I try to send them a reminder email, but I usually forget, so I'm literally emailing them 30 minutes beforehand.
It's just too many extra steps. This typically leads to me losing that client.
But luckily, those days are over…

A scheduling tool to the rescue
I'm finally able to schedule my client meetings way faster, which means I book more clients, with HoneyBook's new scheduling tool.
To start using the HoneyBook online meeting scheduler, go to tools and then calendar. Inside your calendar you'll see the scheduling tab.
Once you're inside scheduling, you're able to set up new session types. I typically like to do in-person meetings, video meetings, and then also pre-wedding meetings. Then I'm able to set up when they can book (for instance, every Monday, Wednesday and Friday I'm available for a New Couple Wedding video meeting session for 30 minutes) and how far in the future they can book.
The biggest feature that works best for me is that I'm able to go through week to week and set when I'm free, even outside of the session type itself. So if something comes up on a particular Friday, I can make that change in my calendar for that one, specific day, rather than having to change the whole session type, which is a huge, huge win for most creatives I'm sure.
One other thing I love is the automated reminders. They solve my issue of having to remember to send an email to my client the morning of to confirm we're still meeting. You can send up to two reminders to your clients whenever you want them to be notified. I like sending my reminders one day before and then again six hours before.
Then once that's all said and done, I get a link that I can just send to my clients and they can book when I'm free. I can add this link in email templates, automations, or add it while I'm writing an email using the Insert Session Link icon.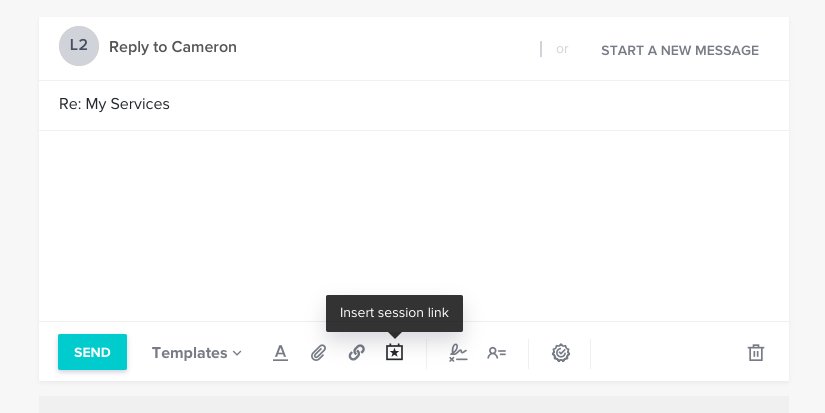 More Meetings (and More Bookings!)
Since using the HoneyBook online meeting scheduler, I've seen a 20% to 30% jump in my meetings and also a 40% jump in how many meetings turn into booked clients. This is a huge win in saving myself time because now I don't have to worry about scheduling the meetings or sending out reminders. HoneyBook does all of that for me. It has changed my whole business, helping me set up meetings with less back and forth and leading to more bookings.
Want to turn more client meetings into booked business? Check out this post to learn how to maximize your effectiveness before, during and after each meeting.