Brand identity doesn't have to be confusing. Here we cover the parts of brand identity and how you can hone yours.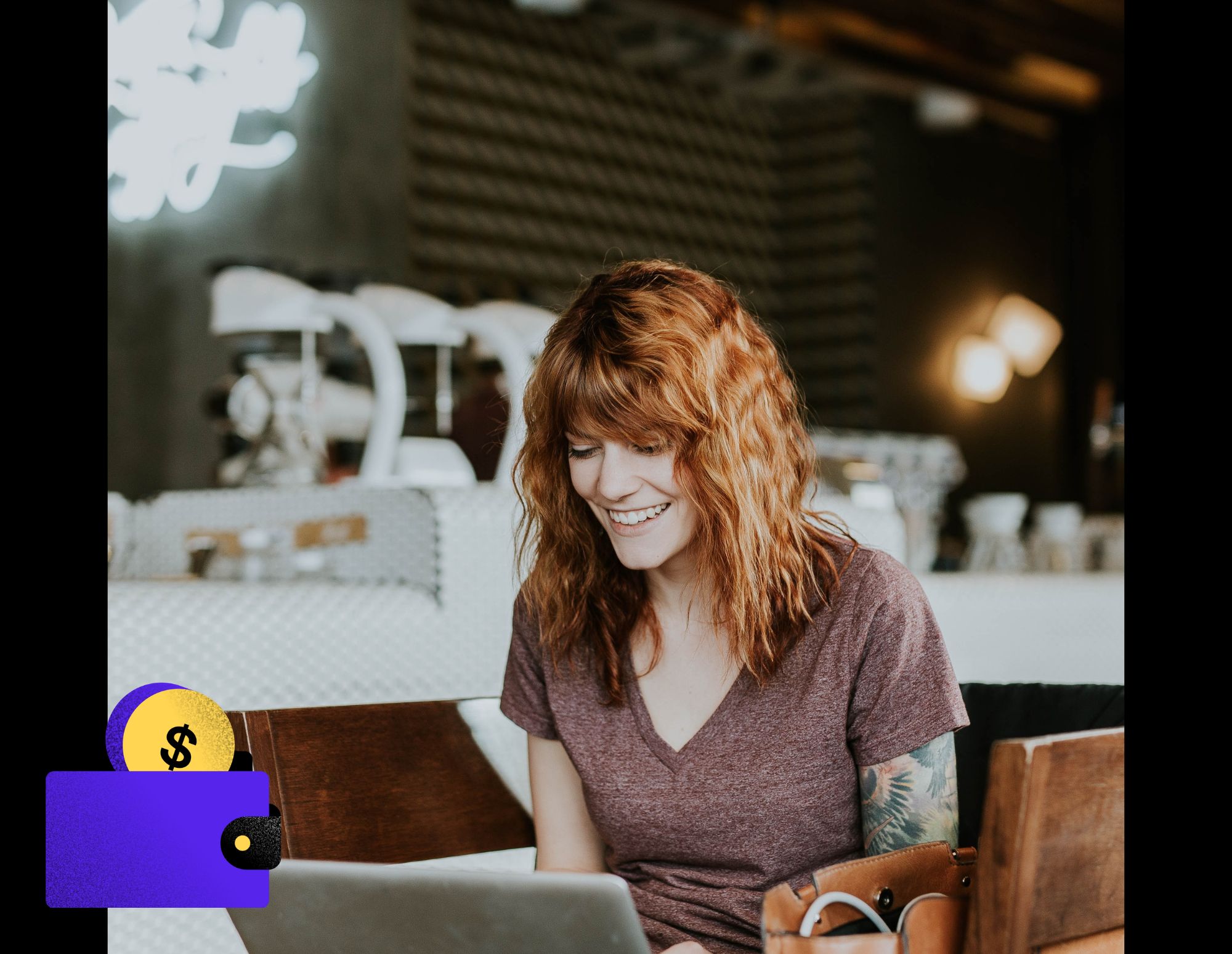 When it comes to branding, most independents want to understand the secrets of how to build a cohesive brand identity. One simple way of looking at this is brand = identity = visuals. This is the logical path our brain tends to follow, not only when it comes to brand identity, but on branding as a whole. But brand identity can't be reduced to just visuals alone.
Before we unveil how to build a cohesive brand identity, it is important to understand the distinction between branding and brand identity.
Jump to:
What is a brand?
A brand can be defined in many ways, but simply put: a brand is a business's reputation in combination with its visual aesthetic and tone. A brand, then, creates an experience. Most independent businesses are aware of the importance of building an image that they feel represents their message and mission. This process is called branding.
Pro tip
Always have an attorney review and approve your contracts before sending them to your clients.
What is branding?
The idea of branding started around the '50s when big companies were looking for a way to stand out in their market. But obviously, branding shouldn't be restricted to big companies. Highlighting what makes your service or product unique, and that's communicated to your target audience, is branding.
There are many great articles in the history of modern branding. Good ones are A Brief History of Branding at 99 Designs, and How Brands Were Born: A Brief History Of Modern Marketing at The Atlantic.
What is brand identity?
This is the part we start to think "Ah, brand identity is the way a brand visually looks, certainly!"
Yes and no.
A brand's identity is made of all parts that will most clearly evoke feelings and create an emotional connection between a business and its audience. The most relevant points in a brand's identity are:
Brand Promise
Messaging
Storytelling
Perceived Identity Elements
What is a brand's visual identity?
The "perceived identity elements" like the logo, colors, and fonts are part of your visual identity,. but a brand's identity goes significantly beyond its visual elements, like the voice and tone of the copy used on social media, or the topic choice on a podcast.
Visual identity encompasses all visual elements of the brand. This includes design elements, photography, video, and anything else under visual media can play a part on the brand's communication strategy and how its identity is perceived.
How to build a cohesive brand identity
Time to think strategically! Building a brand that is visually cohesive is the easy-ish part, not necessarily the first, and in many cases not the important step. Since branding was created to highlight a business' unique position in the market, we start our brand identity cohesiveness journey by being clear on our positioning.
Why does brand positioning come first?
One of the most important functions of branding, is to support long-term and short-term independent business goals -which is, usually, directly related to building business awareness and growth. Being perceived as unique is key to building brand awareness. Most people in the US market today will think of Subaru when they think of safe cars, Nike when they think of sportswear, and Starbucks when they think of coffee. This happens because these brands occupy a unique position in their market.
Our first step is to understand what makes our brand unique, then we can create a whole brand identity system that reinforces our standing out in the market.
Brand personality
Brand Personality is also known as "brand archetypes". The archetype describes a journey—how the customer will feel, think, and what they'll get— the customer will experience from one point in the brand to another. Gillian Hill is a brand voice expert who does weekly Lives on Instagram and has a full series of brand archetype videos worth checking out.
There are several brand archetype quizzes online, which can be a fun and easy way to quickly understand our unique brand personality.
Our brand personality is, in many ways, like a real person. An easy way to visualize a brand's personality is to give it human-like characteristics and try describing it as if it were a real-life friend.
Brand message
Once we know what we anticipate our brand personality being, we need to create the materials that will align our target audience with the perception of us we want them to have. This is where messaging comes in! Messaging is where we translate and amplify all that our brand is while making sure it attracts and connects with our target audience.
It is important that our message resonates with qualified prospective clients while communicating how our brand promise, services, and products are the solution to their pain points.
Visual identity
Once we know how we want our brand to be seen in the market, our unique value proposition, and how it "sounds" (brand voice/personality), we have a stronger foundation for understanding what our brand's visuals should look like. The logo tends to be the first visual element to pop into our heads. Despite how important a brand logo is at the end of the day, the brand makes a logo and not the other way around. In order to hone in on these visual elements, let's start with the most basic element in a visual branding process: the moldboard.
Creating your moodboard
The moodboard is a combination of all things brand visual, and will serve as a brand reference guide for photography style, color palette, typography system, and overall vibe of the brand. Because now we see the brand's persona clearly, we will be able to create a moodboard that is hipster, or minimalist, or edgy, or rustic, of bold… whatever best reflects the personality of our brand.
It's a simple and fun process, but creating the perfect moodboard can take hours! Here's a (free) Canva template with six different moodboard styles that I have my students use to practice creating their moodboards.
Choosing brand colors
Color psychology is something to be explored here, if you want. Choosing colors that feel right can be one of the hardest steps in visual identity design. We all want glittery and pink, at the same time we want monochromatic, and even earth tones. What colors have come up time and again on your moodboard? How do they make you feel? But two important things to keep in mind when choosing colors is:
Our brand colors are what our audience will align with your brand identity the quickest—this is because you've made them feel something
Brand colors are difficult to change over time, so it's important to choose wisely.
Choosing bright yellow, pink, and teal for Kelly Brito's personal brand did not happen by chance. This color combo is telling a story of vibrance, energetic coaching, and gender fluidity.
From Empower Yourself With Color Psychology: "The color psychology of yellow is uplifting and illuminating, offering hope, happiness, cheerfulness and fun." This is a big part of the vibe and story told on Kelly Brito, as well as an integral part of keeping its cohesive brand identity.
It's also important to understand that our colors go beyond graphic design. I have a collection of yellow shirts and sweaters I wear when creating videos (with pink and black as secondary options). So even our clothes can reinforce our brand presence and messaging.
Font system and typography
Like everything else, typography is an important part of a cohesive brand identity. Chris Do's Instagram feed has a nearly unlimited variety of colors, but the feed stays cohesive due to Chris always using the same font, the same weight, and the same style.
If we choose Oswald, weight 500, italic as the primary font, it's wise to stick to this choice on every medium, for the purpose of reinforcing a cohesive brand identity and visual message. This means that this font, specifically, should be present on our website, video-opening images, Instagram carousel posts, Pinterest graphics, and so on.
It is good practice to pre-decide on a font for headers, one for body text, and an accent font. This way, we have a non-boring variety of fonts that are always on brand.
While we can choose completely different font families for a brand, we can also choose one same font family and decide on the hierarchy by simply choosing the header font in size 40 and bold weight, body font in size 15 and regular weight
Logo and marks
A logo can be as simple as Marie Forleo's, which is simply her name spelled out in a common font. She is not alone, as many personal brand experts understand that their brand is not their logo, so this is a less important step. That doesn't mean we can't have a smart and creative logo.
Like all other parts of the branding puzzle, our logo will reinforce our brand's identity. For corporate and small business brands, the logo plays a bigger part than on a personal brand, as it might be printed on shirts, products, and other collateral material.
Having a main logo and a couple of variations (like a stacked version, seal, symbols, etc) will add to your options in keeping a cohesive brand identity while having a rich visual branding design.
The secret to a cohesive brand identity
Once we understand our brand's core values, how we communicate those values to our target audience, and the elements we use to refine our messaging, we have all the pieces we need to build and keep a cohesive brand identity.
So it falls on us to deeply explore our brand's uniqueness, what best reflects its persona, and then (possibly the hardest part) stick to our chosen elements.