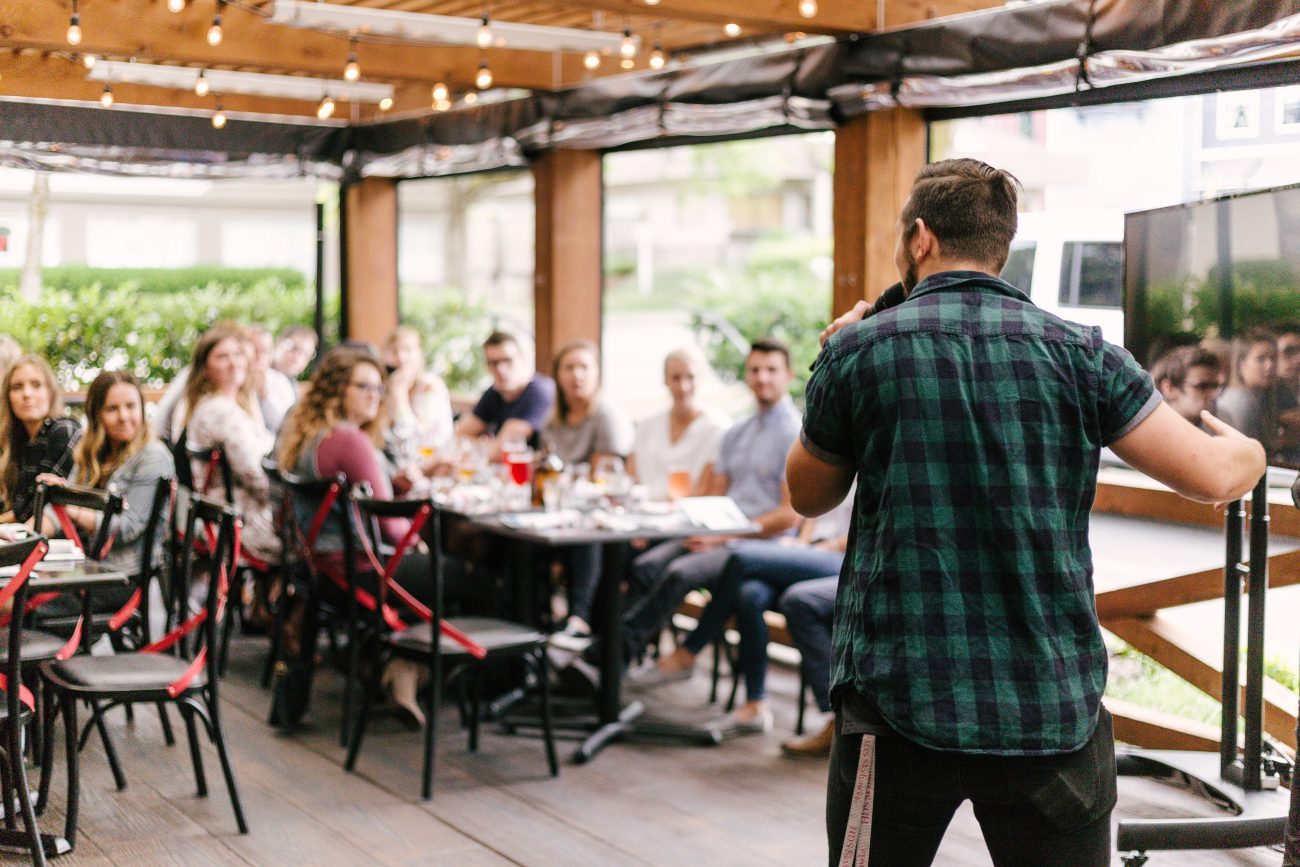 For many creative entrepreneurs the idea of becoming an educator or mentor feels like the "next step" to take in business. It's a common misconception that becoming an educator will help you climb higher up the mountain of success. In reality, it's actually just a different path to take.
As a former full time teacher, I hold an immense amount of respect for educators. However, I don't believe you should seek the title of "educator" simply for the mark of credibility it lends. Rather, you should seek to provide education as a service to your industry, and to the people within it.
Whether you see a need in your industry to offer an educational resource, or you feel drawn to helping others succeed within your community through sharing your skill set and knowledge. Industries thrive off of experts passing down what they know.
But how do you know "WHEN" you're ready to start teaching, and HOW should you begin?
The "when" is the tricky part. Teaching in any capacity is a big responsibility, especially when you accept the role of helping people build businesses or talents that impact their lives.
It is incredibly easy to get wrapped up in coffee dates chatting about business, and letting the amazing feeling of helping a peer find success push you into jumping into offering formal education as a facet of your own business. I urge anyone who is interested in offering these services to ask themselves the hard questions.
Important questions to ask when you're considering becoming an educator or mentor:
Why am I drawn to this? Do I have the "heart of a teacher" or is it namely for profit or recognition?
Is the education I plan on offering tried and true? Are they including things that are actually working for me within my own business that have made me profitable and successful?
What am I willing to pour into this experience? Do I feel comfortable speaking frankly about topics like money, legalities, strategies, etc.? Do I feel comfortable accepting the responsibility of helping others in this way?
If you feel confident in your answers, and you're ready to get started mentoring/educating- let's get started with the "how"!
I'm going to share a few steps to get you started on the path of transitioning into the role of a mentor/educator.
Take the time to develop an understanding of where your unique gifts lie. For example, if you are an artist, do you thrive on breaking down the logistics and strategy behind running your business, or do you thrive on explaining and guiding others through your creative process?
Decide on the type of role you want to take. Underneath the umbrella of "education" are several options you could choose; mentoring (one-on-one, ongoing, intensives, groups), masterminds or group coaching (one time or ongoing), courses, workshops, and more. Choosing an initial route will help you focus on creating an experience that will serve your mentees/students well. This doesn't mean you can't eventually expand to offer more services, but having a focused starting point will help you develop what you teach.
Create a blueprint of what your time with each mentee/student will look like from beginning to end. Beginning being initial contact, and end being follow up. It's important to map out your time together so that you are truly meeting their needs. They look to you to be the expert. Are you preparing with questionnaires or a call before you meet? If you are hosting an event such as a workshop, are you taking the time to invest in getting to know your attendees first? These steps will help you as you prepare to guide others in your educational offerings.
Continue to invest in your own education, and find your own mentor/experience. It's incredibly important as an educator to keep up with best practices and professional development to be able to offer the best to those who invest in you!
Not sure if it's the right time yet, but still feeling pulled toward education?
It's normal to question if you are ready to take on the responsibilities of helping others find success. If it's something you are striving toward, the best first step could be getting a mentor of your own. And remember: creating educational experiences and offerings can be heavy work. But the reward of helping your peers, your community, and your industry grow and thrive is incredible!
---
Want to learn all the secrets to choosing the best mentorship or mastermind groups to move your business forward? Get our Ultimate Guide to Mentorships and Mastermind Groups here.
Plus, 5 more posts you might like:
How to Choose Between a Mentor or a Mastermind Group
5 Signs You Might Need a One on One Mentor
4 Ways to Determine if a Mastermind Group is Right for You and Your Business
Business "Lifelines": Finding the Help You Need
I tried a business coach, a monthly mastermind, and a mentor: here's what I learned