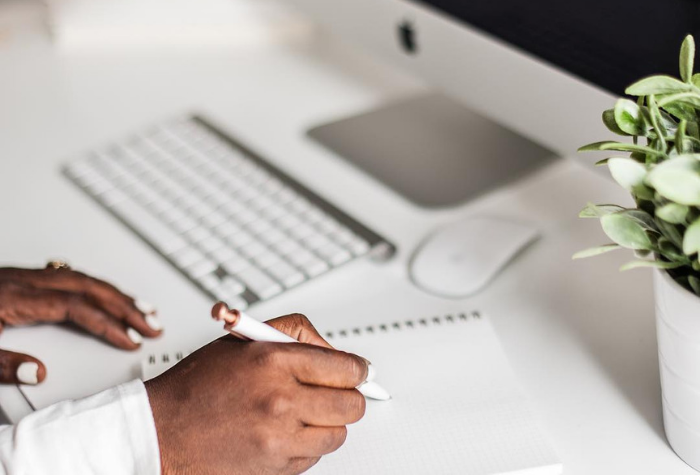 SEO and Web Presence Month has been full of valuable nuggets for you to incorporate into your digital marketing strategy.  You're feeling pumped and ready to take on optimizing your brand with full momentum! I love that energy, but let's take a step back for a moment.
With so many great tips and insights shared, are you also feeling a little overwhelmed? It's okay, that's normal too. In fact, I tend to suffer from what I like to call "information overload," especially when I am learning about anything new (thank you, Google). However, I want to be the first to tell you that you aren't alone in this feeling.
In order to avoid information overload and productivity paralysis when it comes to taking that next step, here are a few simple tips to help you get moving:
1. Let go of trying to "do all the things"
There are plenty of things you can do in the hopes of optimizing your digital footprint.  There are also many aspects of SEO: on-page SEO, off-page SEO, and technical SEO. You could work on all three of those aspects but what I have come to understand is that no two digital brands are the same.  What works for one may not work for another. In fact, I've never diagnosed the same strategy for any client.
SEO is an organic, ever-evolving practice.  There are too many variables to consider and there is no exact science to getting results.  The best advice I can give you is to incorporate just TWO things that you have learned over the past month and then step back to assess these changes over the next 3 months to see whether you have noticed a shift. Then build from there.
2. Determine your objectives
I know you're probably thinking, 'Myrna, my objective is to increase visibility!' That is a no brainer, but what I really mean is that you need to establish your goals.
For example, you may be just starting out and you want to create a solid digital blueprint foundation. If you are a visual brand you may want to make sure your image game is tight. Or maybe you want your business to be top of mind when it comes to a particular topic.
Whatever that objective is, you need to be clear with it, as this will help determine your course of action. You want to have a clear WHY in order to know what you need to do next.  It not only steers you in the right direction, but it gives you clarity as well.
3. Understand your current positioning
Have you ever googled yourself or your business name?  Doing so can give so many clues about the strength of your current digital blueprint.
In fact, this is how I start with any client and am usually able to determine areas of opportunity right off the bat. Look to review what keywords your website ranks for and assess whether your brand is connected with other credible resources.
4. Be consistent
Whatever you do commit to (1 – 4 things is what I suggest in order to be successful), just be sure to be consistent. SEO is like yoga or a marathon — you must train for the long haul. It's not a one hit wonder or a sprint.
Optimization strategy is also a long-term gain so you have to implement the same tactics for at least 3 months in order to assess whether it is effective.
Hopefully, these 4 tips will eliminate the potential anxiety you may be feeling when it comes to tackling your SEO strategy. You have all the steps and tools you need to start making meaningful shifts in your online presence!
If you need additional support or guidance on what to focus on first, I am always here to help!  I've even created an exclusive DMO Roadmap Session during the ENTIRE MONTH of JUNE for blog readers. In these 1:1's wee can go over your current digital blueprint and discuss action steps that will warrant great results towards your future objectives. Use code DMO to access a private Rising Tide landing page and learn more!