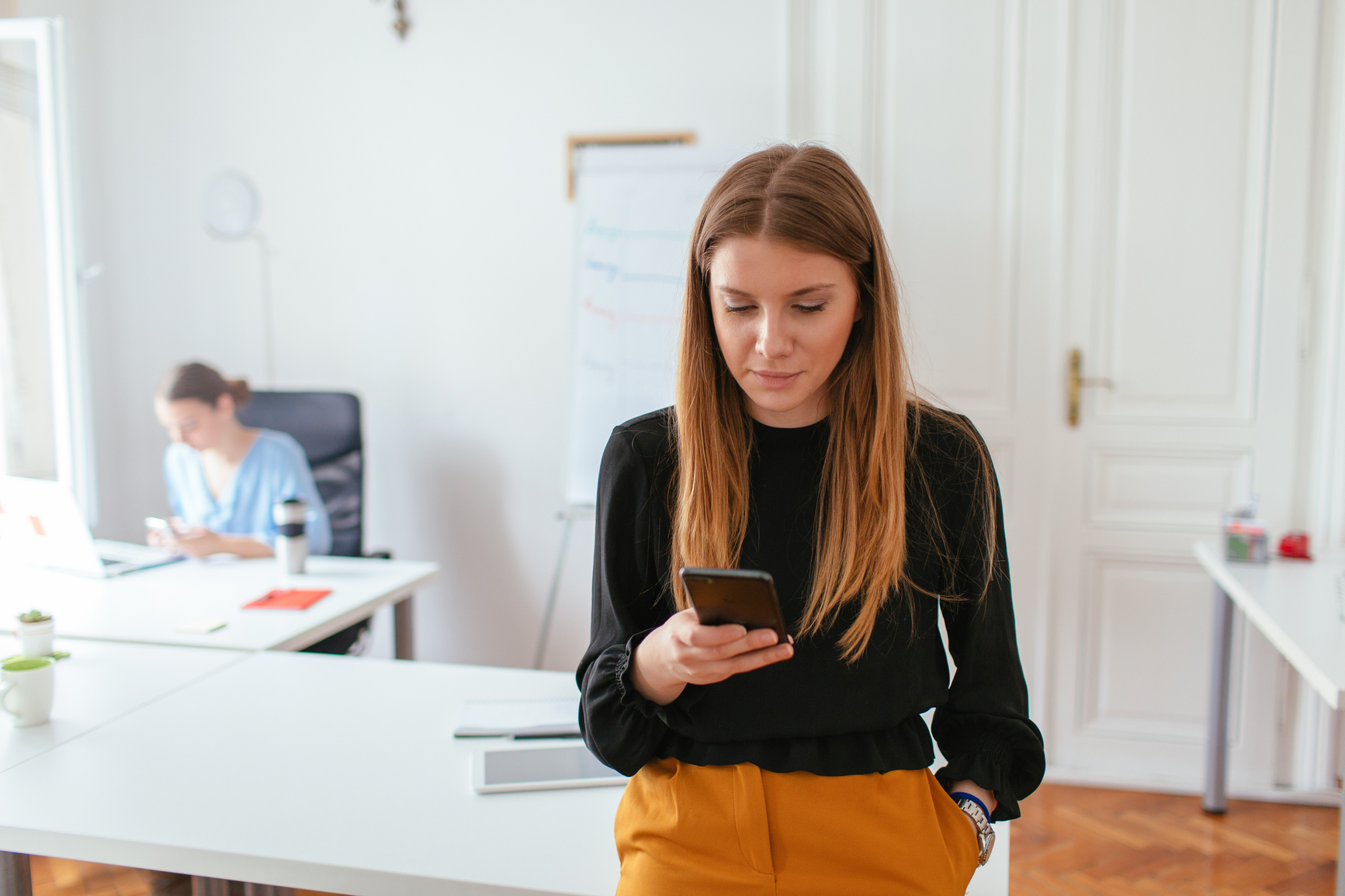 Most brands understand that content marketing is an essential customer acquisition tool, but some teams have limited in-house resources and can't always create high-quality content at a consistent rate.
For those teams who want to scale up their content development process, finding ways to repurpose every piece of content they create can help them produce more content for their target audience without necessarily having to hire more content creators. 
Here's a reminder of what the content marketing process should look like, the benefits of content marketing and how to scale up your own content creation through the power of repurposing.
Why Is Content Marketing So Important?
Content marketing is one of the most important tools brands have to increase their online visibility and reach more audiences. The benefits of content marketing are so significant, it's worth investing your marketing budget into establishing a content development process. Some of the benefits of content marketing include the following: 
Increased Keyword Rankings and Organic Traffic
Because the majority of internet users go to search engines when researching products and services, the more content you create, the more opportunities your brand has to get in front of the eyes of potential customers. 
Every piece of content that you publish on your website has the potential to rank in Google. Ranking for relevant, high-value keywords in your industry means getting in front of more potential customers who are already looking for products and services like yours. 
Affordable Way to Reach Your Target Audience
Many brands pay top dollar to rank at the top of the search engine results pages via Google Ads. Although paid media can be a great way to jumpstart traffic to your website, having high-quality content assets that live permanently on your site (and rank well in search engines) means long-term customer acquisition at a far cheaper cost.
Establishes Industry and Brand Authority
Content creation provides the opportunity to display your industry authority and expertise. EBooks, white papers, tutorials or blog posts can help you explore your target audience's questions in more detail and provide valuable insights into your products, services, industry trends and more.
Helps Push Users Down the Marketing Funnel Towards Conversion
Often, users come across your content because they are at the top of the marketing funnel researching products or services or learning more about your industry. If they come across a great piece of content by your brand, they will likely return to your brand name when they are ready to make a purchase decision.
Content Marketing Basics
Before you start creating content on a regular basis, make sure you can clearly answer the following questions: 
Who is this content for?
Who will be engaging with your content? An existing customer? A potential buyer? A user who finds the content via a search engine?
It's important that your content is created to answer the questions and provide value to your target audience. For example, repeat customers will have different questions than potential customers and understanding the needs of each can help you create content that is more effective. 
What search term do I want this content to show up for in Google? 
Every piece of content you publish on your website has the opportunity to rank in search results. Use a keyword research tool to identify relevant, high-value queries you want to rank for. With every piece of content you publish, you'll be building your online presence and site authority in the eyes of Google.
What conversion action do I want my audience to take?
The last thing you want searchers to do is to click back to the SERP results rather than engage with your content. It's important that you include CTAs somewhere in your content in order to push your audience toward a specific conversion action.
Whether the goal is a purchase, a newsletter subscription or a demo booking, having a conversion goal is essential to not only getting the most value from your content but for measuring and reporting on its effectiveness and impact.
The Content Development Process
Depending on the type of content that your brand creates will determine how complex the content development process gets. However, most content development requires the following steps:
Ideate

– Brainstorming, researching and collaborating on the types of content that would bring value to your target audience and drive them towards conversion 

Create

– The process of creating that content. Depending on the content type, this may require writers, video editors, web developers or others on your marketing team.

Optimize

– Optimizing on-page elements so the content can rank for relevant keyword phrases in Google, earning impressions and organic traffic.

Promote

– Promoting the content to your audience via various channels like email marketing, social media accounts, newsletters and more.

Repurpose

– Transforming the content into new, additional pieces of content that can be promoted again and provide new ways to push your audience toward conversion.  
How the Power of Repurposing Can Help You Create More Content
One major mistake that new brands make is they don't practice step 5 in the process: Repurposing.
Repurposing should not be mistaken for reusing. Google doesn't like duplicate content and giving your target audience identical content is not going to bring value either.
Repurposing is taking an existing piece of content and transforming it into a new medium. By repurposing, you can create more content, reach new audiences and build your brand authority at an exponential rate.
Types of Content Your Brand Can Create
The types of content you create will be impacted by who you have on your team. Starting with a weekly blog is a great place to start, but if you have what it takes to create a blog article, you most likely can be engaging in some degree of repurposing. 
Some examples of useful content include:
Blog posts

Ebooks

White Papers

Tools

Video Tutorials

etc.
10 Examples of Repurposing: Getting More Out of your Content
Blog → Social Media Post
If you regularly publish blog content, turn every blog into a social media post. Make sure the post not only includes a link to your site to drive traffic but is crafted to be retweetable or sharable and functions as its own piece of content.
Ebook → Infographic
Long-form content can be great for really answering users' questions in-depth and in detail, but not every member of your target audience will have time to engage with long content. If you have ebook assets, consider turning those ebooks into visually engaging infographics. 
Webinar → Slideshare
When you give a webinar to existing customers or audiences, turn that webinar presentation into a slideshare to post on sites like LinkedIn. You can also record the webinar and post it to your YouTube channel. This gives your brand the opportunity to rank in video results. 
Infographic → Instagram Post
Infographics create an opportunity to repurpose content into other visual mediums. Break your infographic down into sections and share it through visual mediums like Instagram or Tiktok.           
Ebook → Drip Email Campaign
A long-form ebook can be easily turned into a drip-email campaign. Drip campaigns are email series sent over the course of days or weeks to provide valuable content to an existing base of email subscribers. Drip campaigns are great for B2B or SaaS brands that often provide services or solutions that require some industry knowledge or education.  
Newsletter → Blog Post
If your brand sends out a newsletter to an email database, consider posting a modified version of your newsletter as a blog post so the content can live permanently on your website and rank in Google for the long term.
White Paper → Opinion Piece
White papers are extensive reports that provide research, studies and data to explore larger industry issues or trends. If your brand produces a white paper, consider writing an opinion piece that tackles the issue from another angle. Pitch it to high domain authority publications and make sure to link back to your brand's white paper as a primary source.
Landing Page → Press Release
Creating a new landing page for a new product or service on your website? Turn that landing page copy into a press release that not only announces your new offerings to industry journalists but encourages them to link to that landing page in their coverage. 
Help Center Article → Video Tutorial 
If you create informative articles about using or making the most of your products, consider turning those blogs into video tutorials. Videos can be added into your blog posts as rich media to make the content more engaging for users and more search-engine friendly (as Google likes rich media). They can also make for great social media posts and even can be included in your email marketing campaigns.
Case Study → Marketing Email
For B2B brands, case studies are a great way to put data behind your solutions or services. Case studies can live permanently on your website to generate keyword rankings and organic traffic, but linking to those case studies in your email marketing campaigns can also help encourage your existing base of leads that your services are impactful and effective. 
Using the HoneyBook Contact Form When Promoting your Content 
Every piece of content you create should have a conversion goal. HoneyBook's contact form is the best way to turn your content marketing audience into qualified leads. 
The HoneyBook contact form allows you to set custom fields that help you determine the quality of leads. Members can use the tool for lead capture before sending out their content marketing materials like eBooks or white papers and they can also link the contact form on their social profiles where they would be repurposing their content.
Other Ways to Scale Content Marketing
If you're still not feeling like you have what it takes to scale up your content marketing efforts, consider these options: 
Hire Freelance Writers or a Full-Time Content Creator
If your brand does not yet have a content strategist on staff, investing in a content creator is the first step to scaling up your content marketing efforts. If you still can't hire a full-time staff member, there are freelancers who are willing to work project-by-project to help you start to get the content development process going. 
Create and Follow an Editorial Calendar
An editorial calendar with strict deadlines is sometimes all it takes to get your brand's content machine going. Set goals of how often you want to be creating and publishing content on your site and keep track of what content presents repurposing opportunities. 
Outsource Your Content Development to a Digital Marketing Agency
Some SEO and digital marketing agencies provide on-site content services. Because agencies usually have large teams of writers in-house, they can create content at a much faster rate. You can use the content your agency provides and repurpose it for social media, email marketing and other content marketing efforts.