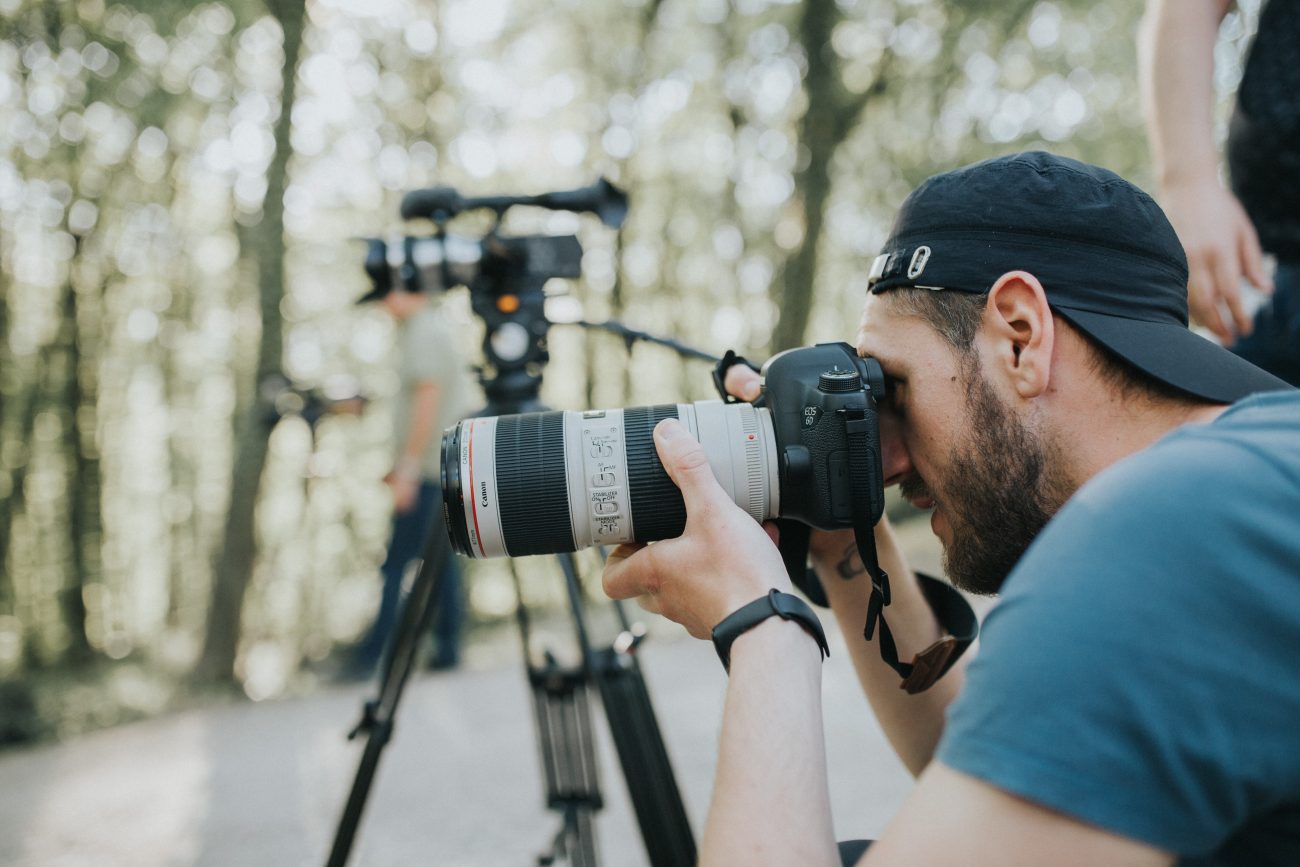 Every person in the world is granted 168 hours per week to do as they please.
Bill Gates, Beyoncé, and Arianna Huffington all work in the same time constraints as we do. Thus, reaching your goals and achieving success isn't about finding more time in your already-busy schedule.
It's about setting priorities and building efficiency into your day-to-day tasks.
For many creatives, client work takes precedence — as it should. The client experience is key to your business growth and bringing in more referrals. However, when you take a step back and look at the rest of your time, what do you see? Are you making the most of your time to truly maximize your company's potential and take it to the next level?
Typically, things like public relations and marketing are pushed off for "slower times" — but the busy season is actually a great time to double down on PR.
Both clients and industry peers are actively on the hunt for valuable content, whether its wedding planning resources or insight to develop their business further.
I'm a firm believer that working on your business is just as important—if not more—than working in your business. Efficiency is the name of the game, so let's take a look at how you can make PR an easy addition even to your busiest weeks.
Set your goals
You probably have some big picture goals for your company, so now it's time to set goals for your public relations efforts.
Is there a specific publication you want to win a feature?
Do you want to immerse yourself in a new market?
Do you have a new service you want to promote?
Setting goals ensures that you're not wasting time on tasks that aren't pushing you in the right direction. For example, if your dream outlet has a strict editorial calendar, determine which issue or theme will best align with your goals — and forget about the rest of them. Use your goals to stay organized and remain committed to the big picture. If something doesn't fit in with your goals, let it fall away.
Take advantage of technology
The age of technology has provided us with productivity tools that simplify our lives, all from the comfort of our smartphones. I've tested all sorts of apps — some are game-changers, while others are not so great.
Here are my top favorites that I use every single day:
HARO: When you sign up as a source for HARO (Help a Reporter Out), you get daily emails filled with queries from writers who are looking for expert insight. Simply sign up, review the digests as they come in, and respond to the topics that are a fit for you.
Wufoo: In the past several years, real wedding submissions have become easier with the help of programs like Two Bright Lights and Submittable. However, the biggest obstacle remains getting information from couples — especially when the wedding is in their rearview mirror. Wufoo simplifies this process by letting you create easy questionnaires to streamline your client communications further. (Bonus: It's also great for collecting intake information and testimonials!)
Talkwalker Alerts: Once you've started your PR push and begin earning features, you'll want to know when they go live so you can promote it in a timely manner. Talkwalker Alerts will send you emails directly any time your chosen keywords are mentioned around the Internet, saving you the time of hunting down new features.
Manage your time wisely
Time management is crucial when you need to incorporate PR into a busy schedule. I've personally found block scheduling to be the most successful way to focus on what needs to be done.
Treat it like an appointment with yourself, add it to your calendar, and show up on time.
Stick to your allotted time and prioritize the must-do tasks for the day; spreading out your work prevents burnout and allows for fresh inspiration on a daily basis. Once you've knocked out your PR tasks for the day, you can go back to your regular workload knowing you've taken huge strides in building your brand.
Outsource the heavy lifting
If you have big PR dreams but don't have (or want to commit) the time to making it happen, consider hiring the work out. A PR agency can handle your campaign turnkey, whereas a writer or graphic designer can complement in-house efforts well. Don't adhere to the belief that you have to do everything — ask for help where you need it.
Now, it's time to streamline your PR efforts to make it a year-round endeavor. Weave it into the fabric of your business operations. If you do, rest assured that you'll see your company grow in all new ways.
---
Ready to finally master time management, ditch the overwhelm, and increase your productivity in life and business? Get our Ultimate Guide to Time Management.