Intentional goal setting is a key part of any business, whether you are a coach, designer, artist, photographer or creative of any kind.
It's one of the foundations of a business plan and gives us a clear picture of how to achieve our goals and bigger vision. Intentional goal setting helps us stay focused, move the needle forward, and create more income and impact.
As purpose-driven entrepreneurs, we are ambitious. We are driven, dedicated and passionate about what we do.
This also means we can sometimes push ourselves too far and end up moving further away from our goals.
As a business coach, I help my clients set achievable goals for their business and hold them accountable to moving forward. I help them create a strategic and aligned action plan that excites them, pushes them outside of their comfort zone and brings them closer to their big vision for themselves and their business. I help them re-wire their subconscious mind and overcome fears and limiting beliefs that may be keeping them stuck.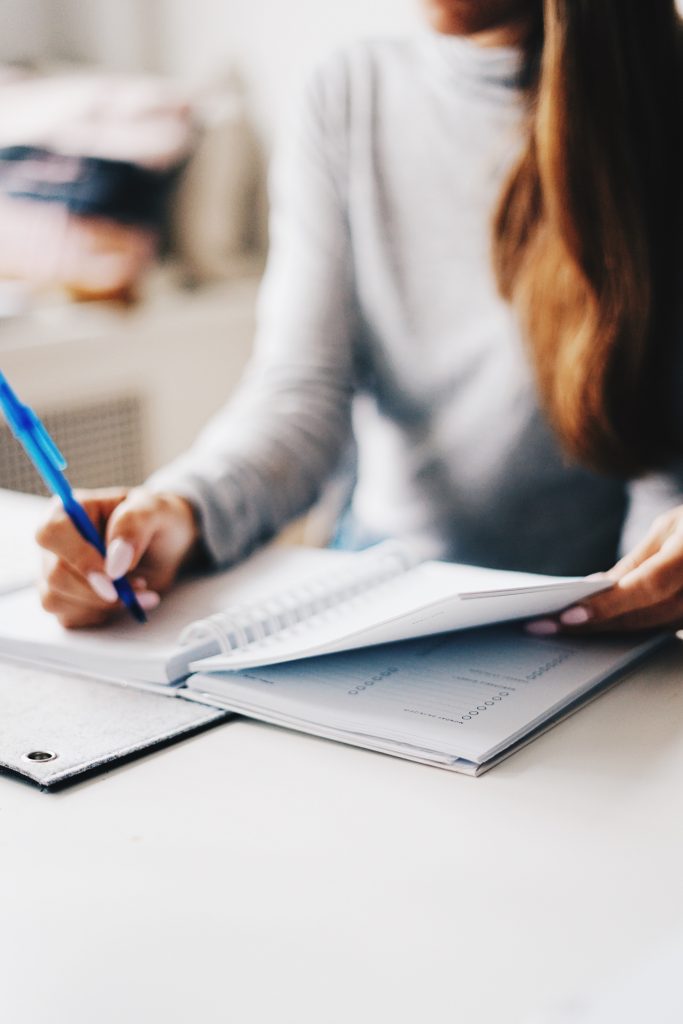 Because you're also an ambitious, purpose-driven entrepreneur, I know you have big goals and dreams you're working towards and sometimes it can feel overwhelming or maybe you aren't sure where to start.
It's important to create goals that are in alignment with your values and bigger vision. Goals that stretch you outside of your comfort zone, but are not so big they overwhelm you. And to get the accountability and support you need to make it happen.
I'm going to share my signature method for intentional goal setting with you so you can move into 2020 with confidence, clarity and an aligned strategy for achieving your big goals and dreams!
MY SIGNATURE METHOD FOR INTENTIONAL GOAL SETTING
Get clear on your vision.
If you don't know what you're working towards, how can you know when you've achieved it? Get clear on what you want your business (and life) to look like. Being clear on this vision and tapping into it when you're feeling unmotivated or overwhelmed is going to be key.
Decide what your next steps are.
You don't have to figure out every single step right now. Get clear on what the next few steps are and what you need to do to start moving towards your vision.
Create a list and chunk down each step as much as possible.
Make sure it's in alignment.
Now that you are clear on your vision and you've created action steps to move towards it, check in with yourself and your intuition and see if it's in alignment.
What is your intention behind each goal? How do they align with your values? What impact will they create for you and others?
If there is anything on your list that doesn't feel good to you, and it isn't just fear or self-sabotage, give yourself permission to cross it off. It's YOUR business, you get to decide how you do it.
Set realistic deadlines.
Deadlines keep us on track and moving forward. When we don't have a deadline, it's easy to push things off and procrastinate. Create realistic deadlines that keep you moving forward, but don't feel too restrictive.
Get accountability and support.
Having someone to hold you accountable to your goals is so important, especially in those moments when the fears, doubts and self-sabotage start to creep in. The support of a coach, mentor or mastermind to help you align your mindset, energy, and strategize the most aligned action plan for you and your business can help you achieve your goals with more ease and less burnout.
Reflect and re-align.
If you didn't reach your weekly, monthly or yearly goal, take some time to reflect. What worked? What didn't? And what do you need to change or release to move forward? Has your vision changed? Is it time to get support?
Take the time to reflect and allow your intuition to guide you. This is also where self-sabotage can creep in again. Use your mindset tools and practices to align your mindset and energy.
Reflect, re-align and move forward with determination and purpose.
SET GOALS WITH INTENTION
I use this method in my own business and with my clients to help them create an aligned business and set goals with intention. When we aren't in alignment with the goals we are setting, it can feel overwhelming and frustrating. By following this method, you can create unstoppable momentum and achieve your goals with more ease and joy…because business is supposed to be FUN!
So, what are your big goals and dreams for 2020 and beyond? What will you create? What kind of impact do you want to have? How will you contribute? Will you give yourself permission to have everything you desire?
It's time to create the business and life you dream of. You have a gift to share with the world and there are people out there who need what you have to offer. Let's support each other and rise together.
---
Want to set yourself up for success? Get our ultimate guide on business goal setting.