Learn about our newest features, including more automation, more email integrations and support for you from the HoneyBook Pros!
As independent business owners, we know your days can feel like 36 hours or more jam-packed into one. Between client communication, administrative work and project tasks, it's a lot to have on your plate. Even though you still manage to get it all done, we believe there's an easier way.
When we first rolled out the HoneyBook Workflows feature, we wanted to help business owners like you automate important but repetitive processes in your business, like following up with a lead after they submit a contact form. This client workflow automation software feature is designed to keep your business running smoothly in the background while you focus on the tasks you really want to prioritize.
And now, HoneyBook Workflows can do even more.
Let us introduce HoneyBook Automations, the same powerful feature with added capabilities and a new name that better characterizes its core purpose of helping you move your business forward in less time.
Learn more about Automations and other updates we've rolled out this summer. In case you missed them, check out our past product release notes to stay up-to-date with everything HoneyBook!
1. Automations
HoneyBook Workflows is now

HoneyBook Automations! Members will still have access to the same core functionality, including the ability to automate emails, task notifications, online contracts, brochures and questionnaires plus enhanced capabilities that include:

The ability to preview steps in your automation before applying it to a project.

The option to edit the emails that will go out in each step (rather than just applying an email template).

There are now more ways to define when an Automation starts. You can set them to "wait after" and send based on actions with files, projects and more. 

You can also apply an Automation to a project without modifying anything or customize an Automation to a project by adding and deleting steps or changing the settings.

And you can make changes to an automation that you've applied to a project, eve

n once the Automation is live! 

Plus,

the new Automations experience was re-built from the ground up to support a more intuitive way of building automations.

Learn how to set up Automations

in your HoneyBook account. 

By using HoneyBook Automations, you can save time communicating with clients and move them through your project pipeline more quickly.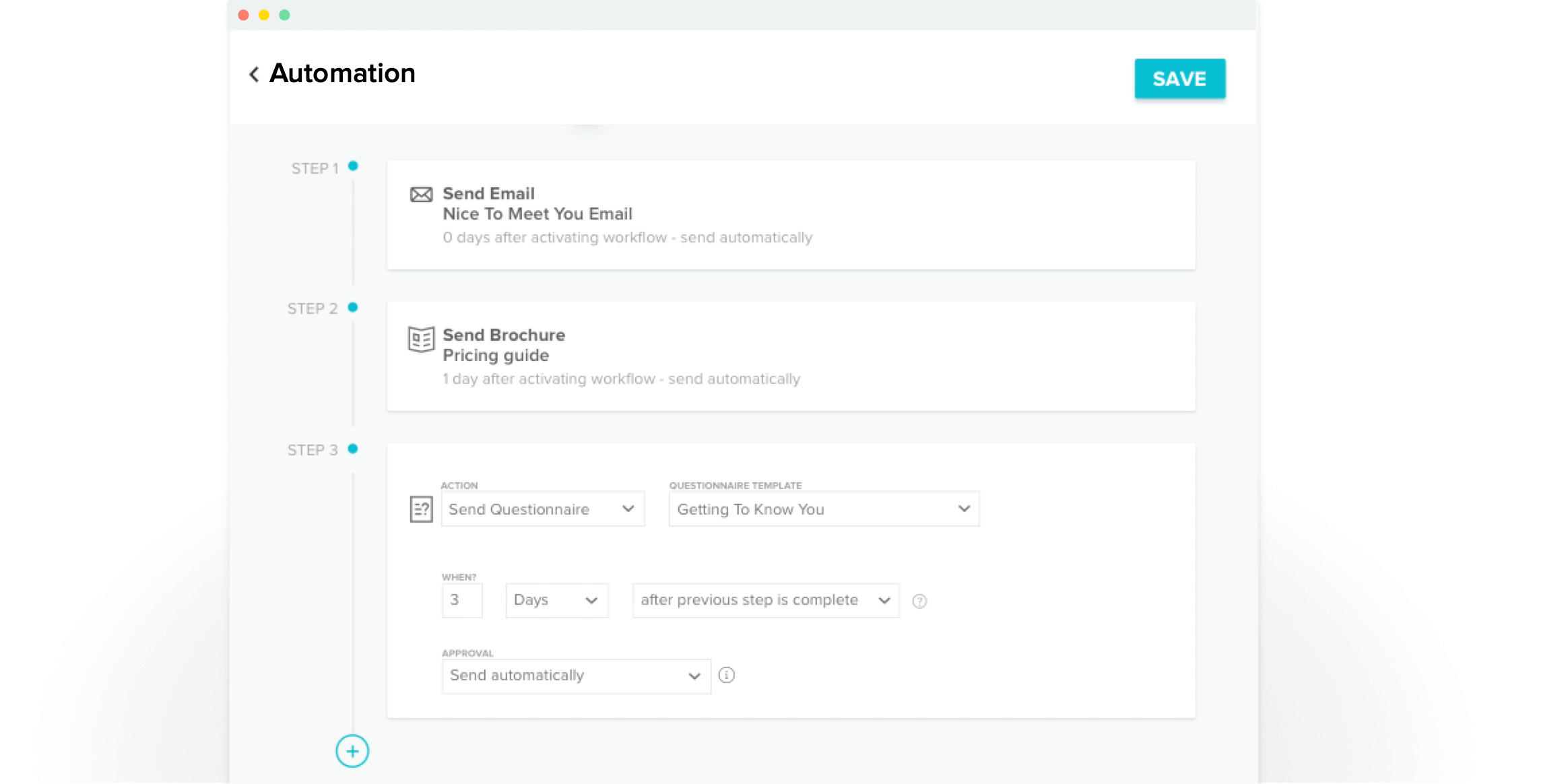 2. Pros Marketplace
We're excited to launch the HoneyBook Pros Marketplace. A centralized place where you can connect with and hire the industry experts you need to take your business to the next level. The Pros can help with everything from mapping your client flow and helping to improve your processes in HoneyBook to designing your unique brand identity. 

Explore each Pro's specialization, the services they offer and the thought leadership they've contributed to get a better understanding of the value they can bring to your business. Browse from four categories to get started: Getting Set Up on HoneyBook, Streamlining Your Client Experience, Updating Your Design or Brand and Improving and Growing Your Business.
3. More Email Integrations
We know you've been waiting for this one! You can now connect your HoneyBook account to all major email providers, including Microsoft Outlook, Gmail, Yahoo, AOL, Apple Mail, Hotmail, Live and more. (Until now, only Gmail integration was available.) 

Syncing your business email means you'll be able to view all communications in HoneyBook without having to switch back and forth to your inbox. Send out beautifully branded emails directly from your HoneyBook account that your client will receive from your unique company domain—talk about looking professional! 

Learn how to set up

email integration

with your HoneyBook account. 
4. Mobile Updates
We've now made it easier for you to create projects in the HoneyBook mobile app. The latest updates allow you to set your lead source, start time, end time and timezone in mobile when you create any project.

You also no longer have to add a contact or client right when creating the project, so you can get everything set up on the go while you're still working through the details.