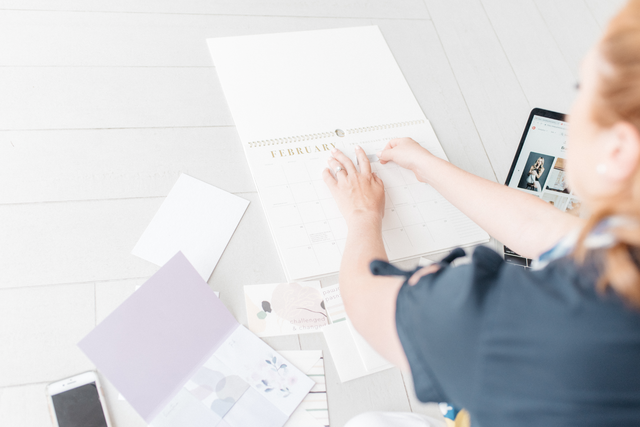 These days, when you say the "passive income ideas" mostly jump straight to online courses.
It may seem like the super obvious choice, but it's not the only option out there, and creating courses is definitely not for everyone.
There could be something muchhhh better suited to your topic or audience and therefore more likely to be a success!
So what option might be right for you?
Today I'll be chatting about the most common types of passive income ideas and products that are NOT courses, who they are for, and what you can expect to charge for each.
Passive income ideas: Products
MEMBERSHIP SITE
Membership sites use a protected area of their website to deliver exclusive content on a subscription basis. #VIPstatus 🙌
This can look like literally anything from a handful of password protected pages to a full blown member access area where each member gets their own individual log-in.
You can use a member site to host webinars, tutorials, courses, workbooks, cheatsheets, planners, personalized coaching offerings, community forums…you name it! Basically anything of value that you can think to offer that people would be willing to pay to get exclusive access to on a monthly basis.
A big perk to membership sites, and often why you can charge a higher price is the accountability that members get each month through things like community forums, progress check-ins, live-calls, and feedback on any "homework" they may have.
They are perfect for the audience that don't mind paying for for a little hand-holding. They have a very specific long-term goal in mind and they are willing to make reoccurring investments to get there. They want ongoing support with refreshed content based on the trends of that industry.
A membership site is for you if:
Your topic requires on-going training/support in order for people to achieve results.
Your audience is very engaged, and are interested in not just advice, but also community and accountability.
You don't mind things being slightly less passive if it means being able to charge a higher price point.
Average price-point: $30-$350/month
CUSTOMIZABLE TEMPLATES OR KITS
Say you are a brand designer or copywriter. Not everyone who wants your help will be able to afford your rate in order to have you custom create their brand or copy from scratch.
Customizable templates or kits would help those people to achieve similar results on their own. You're giving them a mostly done-for-you type product, and all they have to do is fill in the blanks, or swap out a few colors or bit of text in order to make it their own.
It may take a quick little tutorial on your part to show them how it's done (again, you record this once to share for all) but it requires wayyyy less work than say building a whole copyrighting or brand design course to help them DIY the thing.
Think of your audience's goals as well as their commitment level both financially and time-wise to getting their results. Some people just want a pro thing handed to them ASAP instead of waiting weeks learning in an online course.
Templates or kits are for you if:
Your audience wants quick, professional-looking results without too much effort or investment on their part.
You don't necessarily want to teach your topic, but you still want to be able to help people achieve results even if they can't hire you 1:1 to do the thing.
You want a passive income product to complement the 1:1 work you already do (or by all means hang up that 1:1 work hat if your templates are paying the bills!)
Average price-point: $50-$1,000
PRINTABLES
Planners, Checklists
Maybe your audience is looking to improve the way they are already doing something, so rather than passing on a skill, you are passing on your processes or systems for doing the things you do.
These are often at a lower price point, but are also low commitment, and therefore easier for your audience to jump on if they see you having success in that particular area.
Art/decor/on-demand product printing
I'll use the example of a branding or logo designer again. Chances are you make more than a few versions of your custom design while brainstorming, right?
Say you come up with 6 different concepts, and then narrow it down to the top three to send your client for approval. They will pick just one of those designs to use in their project, so there is no use in letting those 5 other concepts you don't end up using go to waste!
Instead, you could sell your extra designs as printable art on places like Etsy, or list them on a print-on-demand site like Society 6 where your designs can be printed on coffee mugs, beach blankets, t-shirts etc. without you having to be the one to print and ship it.
Printables are for you if:
You are already a creator and want to sell the same design over and over without necessarily fulfilling the order yourself.
You have processes, systems, or checklists that you use in your own life or business that your customers could print at home and to help them track or achieve their own results.
You want to offer an introductory price-point offering for those who can't afford your course or other higher price-point passive offering just yet.
Average price-point: $5-$50 (not including the cost of the product it's printed on, if doing a print-on-demand product)
PASSIVE UPSELLS FROM CURRENT SERVICES
You don't necessarily need to create a whole new product in order to add passive income to your business. The fastest way to increase cashflow in your business now would be to upsell to a current or past customer.
This is passive in the sense that you do not need to market your business to bring in a whole bunch of new leads or sign ups. This person has already worked with you, and if you did a good job (which I know you did) they already know and trust you and your business.
Say you are wedding photographer. Your audience (aka your brides – past, future, and present) probably aren't going to buy a course on how to photograph their own wedding. 🤷‍♀️
But rather than just handing over their wedding photos and peacing out of their lives for good, think about the products you could offer in addition to what was already purchased.
You've already done the work of shooting the wedding, so your passive income comes from those la carte items like purchasing the rights to their photos, purchasing physical copies, or extra digital edits than those already included in their package.
Passive upsells are for you if:
You already provide a product or service and want to increase revenue per project
You work 1:1 with customers or clients and therefore can personally recommend additional products or services to suit their specific needs
You have an email list of past satisfied customers who might be interested in future offerings you have around the same topic
Average price-point: endless opportunity!
So, which of these are you going to try first? Did this open your eyes to a passive income ideas outside of courses?
I can't wait to see what you come up with!
Ready to start earning passive revenue and scaling your business? Get our Passive Income Ultimate Guide.