Learning how to set your photography rates is important to the growth of your business. Rates too high or too low could mean you'll miss your ideal client. Here's what you need to know to set rates, whether they're new or changing.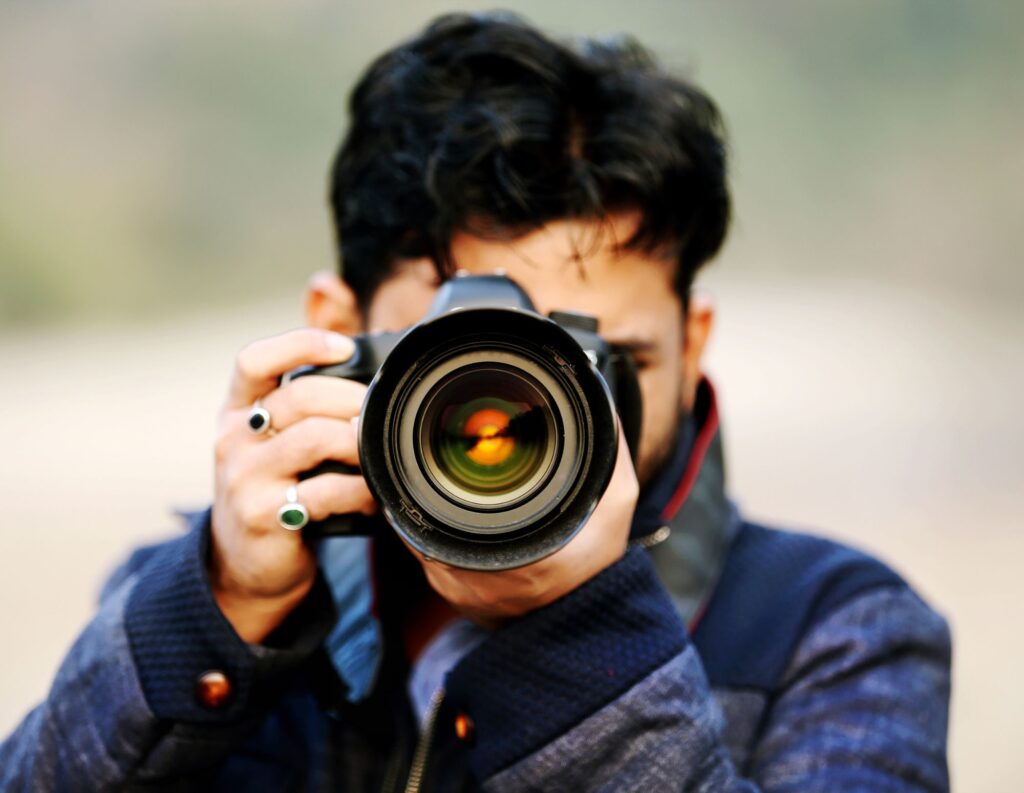 Professional photography is an exciting career. You get to take part in events you may have never had access to in the past, watch people tie the knot with their soulmates, see the love parents have for their children and vice versa, and experience scenery you may not have even known existed.
As exciting as all of that may be, professional photography is a job, and you need to make money while taking advantage of the additional benefits of a career in photography. That leads to one of the biggest problems for entry-level photographers. How do you go about pricing your services?
Jump to:
Average going rates for photography
The going rate for photography varies wildly based on various factors. For example, the photography price list for beginners will be significantly lower than the list for experts.
Moreover, other factors like packages, venues, your location, type of photography, and how many people are involved can play a major role in how you should price a job. Keep in mind that it's important to think about pre-production and post-production photo editing hours as you price your work.
Here's an example of professional photography rates for various types of well-established photographers:
Average photo session rates: Per-session rates range from $200 to over $8,000 depending on session requirements. The average client pays $5,000 per session and takes advantage of $500 in additional upgrades.
Family photogrpahy rates: The average family clients pay $1,100. This includes $295 for a session plus $50 per additional person over a total of 8. Collections range from $495 to $995, with the average client paying $795.
Couple's session rates: One-hour sessions start at $395.
Wedding photography prices: The average wedding photographers charge between $4,000 and $5,000 per wedding.
Portrait photography pricing: Portraits cost between $600 and $900.
Commercial photography pricing: Commercial photographers typically charge hourly rates ranging from $100 to $400.
Why you shouldn't try to undercut the average too much
As a beginner or even an intermediate photographer, you may feel the drive to undercut your competition. After all, everyone wants to save money. In this field, that's not necessarily a good idea.
Photography is a professional industry in which your customers expect to pay for your expertise. If you offer a portrait for $50 when the going rate is $500, you may cause potential customers to shy away because they simply don't believe they can get quality photos for such a low price.
If you're constantly booking up, it might be time for price increases to your packages. You have to value yourself and trust that you can charge more and still get booked. – Hannah Fitz, Wedding and elopement photographer and business owner
Why you don't want to charge too much for your services
Based on the reason for not undercutting the competition, you may think, "If I charge more than everyone else, potential clients will view me as a leading expert." That's not necessarily the case either.
Although your clients know they're looking for a professional and are willing to pay for one, price ranges that are too high have the potential to turn those who would purchase your services into your competitors' clients.
Considerations for pricing a photography job
Although you'll likely put together a price list, that price list should be fluid. Instead of strictly adhering to policies and procedures, it's better to price your photography with the uniqueness of the job in mind.
Description for this block. Use this space for describing your block. Any text will do. Description for this block. You can use this space for describing your block.
For example, wedding photography packages are naturally more expensive than family sessions. More people are involved, and the pressure on the photographer to get things right is far higher. Below, you'll find details on the factors you should consider as you price jobs.
Photography packages
Clients typically expect savings when they bundle services. That's true when people look for cell phone service, insurance, food, and yes, photography services. Consider offering your clients different packages to choose from. Think of things like:
Time: Offer a package for a two-hour session, a 4-hour session, a 6-hour session, and an 8-hour session. Reduce the cost per hour as the number of hours moves up, but set overage costs in case events last longer than expected. Some photographers prefer to only charge by the hour rather than worrying about package costs, the number of people, and other pricing-related factors.
Prints: Make it easier for clients to order more prints by offering multi-print packages with discounts on those with the largest number of prints.
Other perks: Think of different add-ons that can expand your revenue from each job, and include those in your package pricing.
Your location
A photographer in New York City is going to be more expensive than a photographer in Sneads, Florida. Call around to your competition and act like a customer to find out what the going rates are for similar services in your area.
How many people are involved
A photographer doesn't just walk around a venue and snap pictures of naturally-occurring scenes. The best photographers take an active approach to teaching their clients and other subjects how and where to pose.
When you have more people involved, you have to produce more creative poses, work with more people to get those poses right, and work harder in general. When you have to work harder, you should charge more. So, consider the number of people involved in the shoot when determining the price for that shoot.
Type of event or experience
You may wonder, "Why are wedding and corporate photography services typically more expensive than portrait and family photography services?" The answer is simple.
At weddings and corporate events, you're taking pictures of something that will only happen once. People don't get married hoping for a divorce, and corporations typically only bring photographers to events where they plan on product launches and other major happenings.
These are high-expectation events for photographers. When your clients have higher expectations, they should expect to write a larger check.
How much time the job will take
Your time is something you can never get back. So, it's important that you make sure you're paid for it. Before you give the final price for a job, think about how much time that job will take you. There are several considerations that go into photography job timing:
Travel time: Your clock starts as soon as you turn the key to commute to a job. Consider how far that job is and how long it will take you to get there.
Time taking pictures: When you show up at the venue, you may be required to stick around and take pictures for anywhere from 1 hour to several hours. Make sure to account for these hours in your pricing model.
Editing time: Chances are you use Photoshop or a similar program to touch up your work before you hand it to the client. That takes time as well, and that time should be a consideration as you decide how much money to charge for the time a job takes.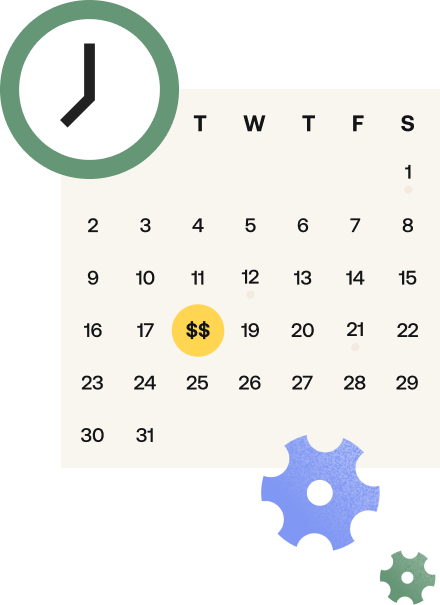 Protect your time and schedule
Use HoneyBook to manage client meetings and set the schedule that works best for you. 
Distance to the venue
You may have to drive 10 minutes or 4 hours to a venue. It all depends on where your client wants you to be. However, distance isn't just about the time it takes you to get to the job. You'll incur other costs associated with taking jobs that are further away.
The two most important costs to consider are:
Fuel: It costs money to drive anywhere. Your fuel expense is more significant for a job that is farther away.
Vehicle wear: Vehicles only last so long. When you use your vehicle to get to a job, it's important to consider the wear on your tires, brakes, and general mechanics of your vehicle.
With these costs in mind, you may want to consider creating a coverage area. For example, your coverage area might be 10 miles. When jobs are outside of this coverage area, charge $1 per additional mile. That way, you know that your drive time, fuel expenses, vehicle maintenance costs, and vehicle depreciation are priced into the job.
Pro tip
As you consider your costs, experience, and market, also keep in mind that you need to pay yourself a salary as well. If you're struggling personally, your photography business will struggle as well. Be sure to account for a certain percentage each month that will go to you.
Honeybook can help you manage the money you make
When you price your services properly, you can expect to do more jobs. Of course, when you do more jobs, you make more money and ultimately start to grow your photography business.
That's where HoneyBook comes in. HoneyBook is an end-to-end clientflow management platform that can streamline your client intake, sales, booking, project closure, and reporting. With everything in one place, it makes your financial management much easier to understand how your photography business is performing.
HoneyBook makes it easy to:
Manage client relationships
Generate financial reports like profit and loss statements that give you a better understanding of your business's growth
Create meaningful proposals that will help you close deals
Create and send photography invoices to new and existing customers. Learn how to create an invoice with HoneyBook 
Accept online payments
Maintain an effective schedule
Automate various business processes
Build online contracts
And much more!
Start your free HoneyBook trial to see how HoneyBook can help you manage and grow your photography business.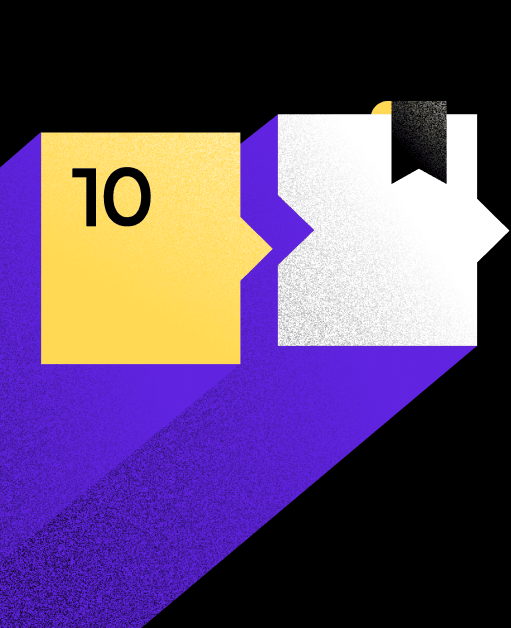 Easily keep track of all your clients and projects using HoneyBook.