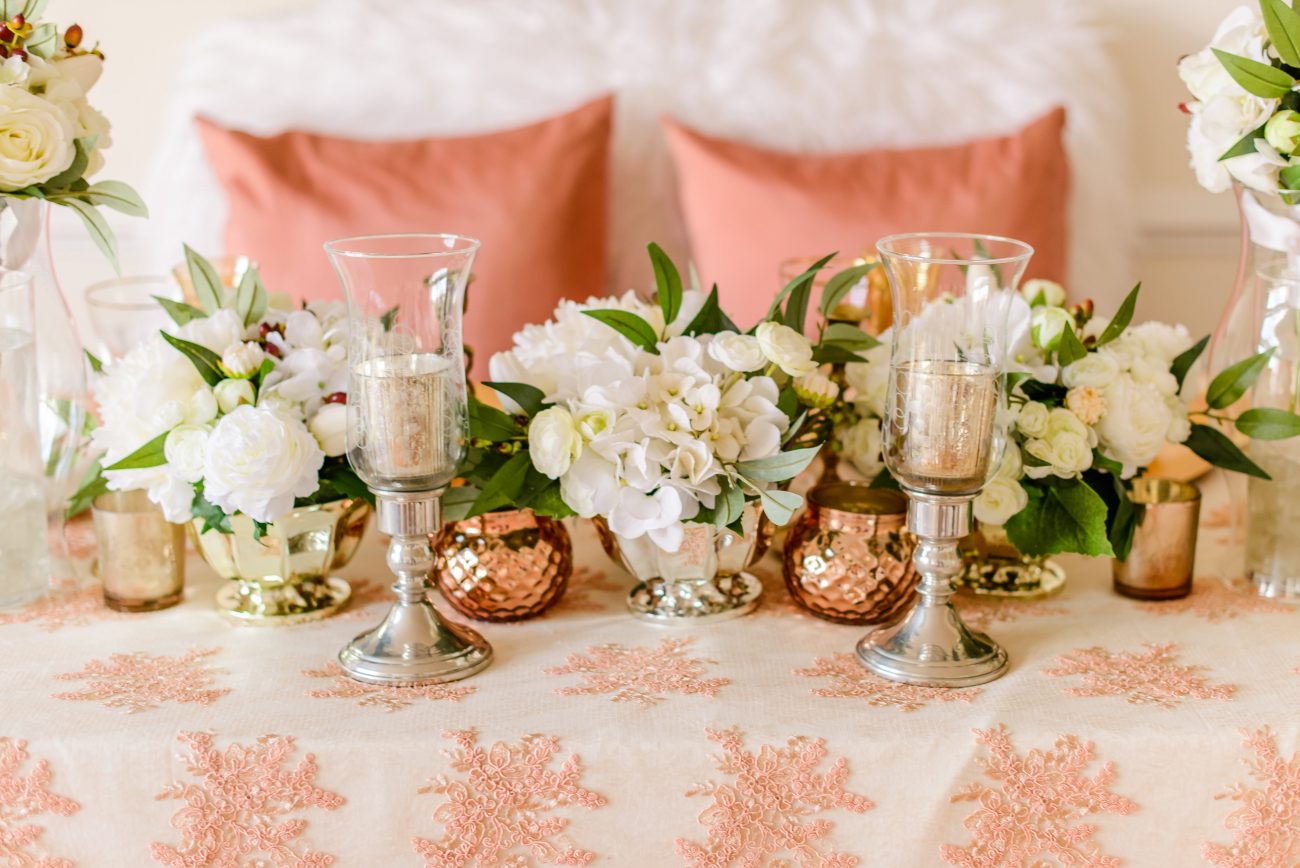 Around this time a year ago, I recall sitting down with one of my mentors having the conversation about this buzz term "styled shoot." I thought to myself what is it, what does it take to make it happen and more importantly what impact will it have on my brand and the community we serve. After many days and sleepless nights of feverishly searching for the ideal plan to pull off this thing called a styled shoot, I found myself at a complete loss. You see, in a copycat world it is easy to slip into what is trending, ever so quickly losing your footing and who you are purposed to be. However, when you stay committed to the core of your being, things become crystal clear when you realize all you need is right there in front of you.
STAY TRUE TO YOUR FAITH.
Whoever or whatever your higher power is that you believe in, start there. Sometimes it is so easy to reach out to family, friends or even search the accounts of "friends" + "followers" on social media, hoping the answer we are looking for will be yielded. Ever so quickly we have to be reminded to tap into our faith, our morals, our values. In my case of planning my very first styled shoot, I got stumped initially. It was then that I realized that unnecessarily, I was struggling with developing a strategy, developing plan. I quickly found refuge in Matthew 6:33 "Seek ye first the kingdom of God, and His righteousness; and all these things shall be added unto you." And I literally promise you that the floodgates opened, allowing creative thoughts, processes and strategies to flow through.
MAKE YOUR PURPOSE NON-NEGOTIABLE
Once you are clear on your purpose make it non-negotiable. Determine what is the story you want to tell through your styled shoot. Yes, it is totally fine if the story is a story of you as the final product of the styled shoot ultimately allow for engagement and attract potential clients and individuals from your community to you. Know your purpose. Understand your why. And use this as a starting point for mind mapping out your goals and devising a plan for making your styled shoot happen.
GRASP THE CONCEPT OF BRANDING
At the end of the day you are your brand. You tell the story of who and what your brand is, what it stands for and what it is all about. We are in the day and age of more pictures and less words. If you are an event planner or working with an event planner for a styled shoot you want to be sure that the styled shoot is both branded and collaborative. This will yield images that will allow you to tell your story visually.
NETWORK
There are many aspects of a styled shoot that contribute to the finished product. Let me tell you, you can not do it all and that is totally fine! There is a plethora of creative entrepreneurs out there who are willing to collaborate with you to make the shoot happen. You want to make sure that you get yourself out there. Here's a chunk of tips for you to chew on:
Community Over Competition. If you haven't done so already, consider joining your local Tuesday's Together chapter of The Rising Tide Society. This provides thoughtless networking opportunities.

Work with a Brand Stylist. This will literally catapult you into giving your brand an identity which will be extremely resourceful for your business overall, especially for your styled shoot.

Establish Your Goals. Use a goal setting form to establish the goals and intent of your collaborative styled shoot.

Curate a Style Inspiration Board. This will be an excellent guide as you are networking with vendors and brands and developing your list of collaborators for your style shoot. It will give all parties involved a feel for the visual goal of the shoot.

Joint Venture Agreement. A best practice is to always have everything in writing. A 1 page joint venture agreement will clearly state the terms of the styled shoot. This document should be signed and received from all parties involved prior to your styled shoot.

Work with an Event Planner. While this may seem as a plug, it is so true! Working with an event planner will work to your benefit. We have tools and systems in place to allow for the day to run smoothly and keeping all parties involved up to speed from the beginning of the planning process until the completion of the shoot.

Use What You Have. Sometimes all you need is right there in front of you. Be sure to keep your eyes open and ears up.