Believe it or not: Email marketing converts better than social media marketing—if you know how to write the right kind of emails.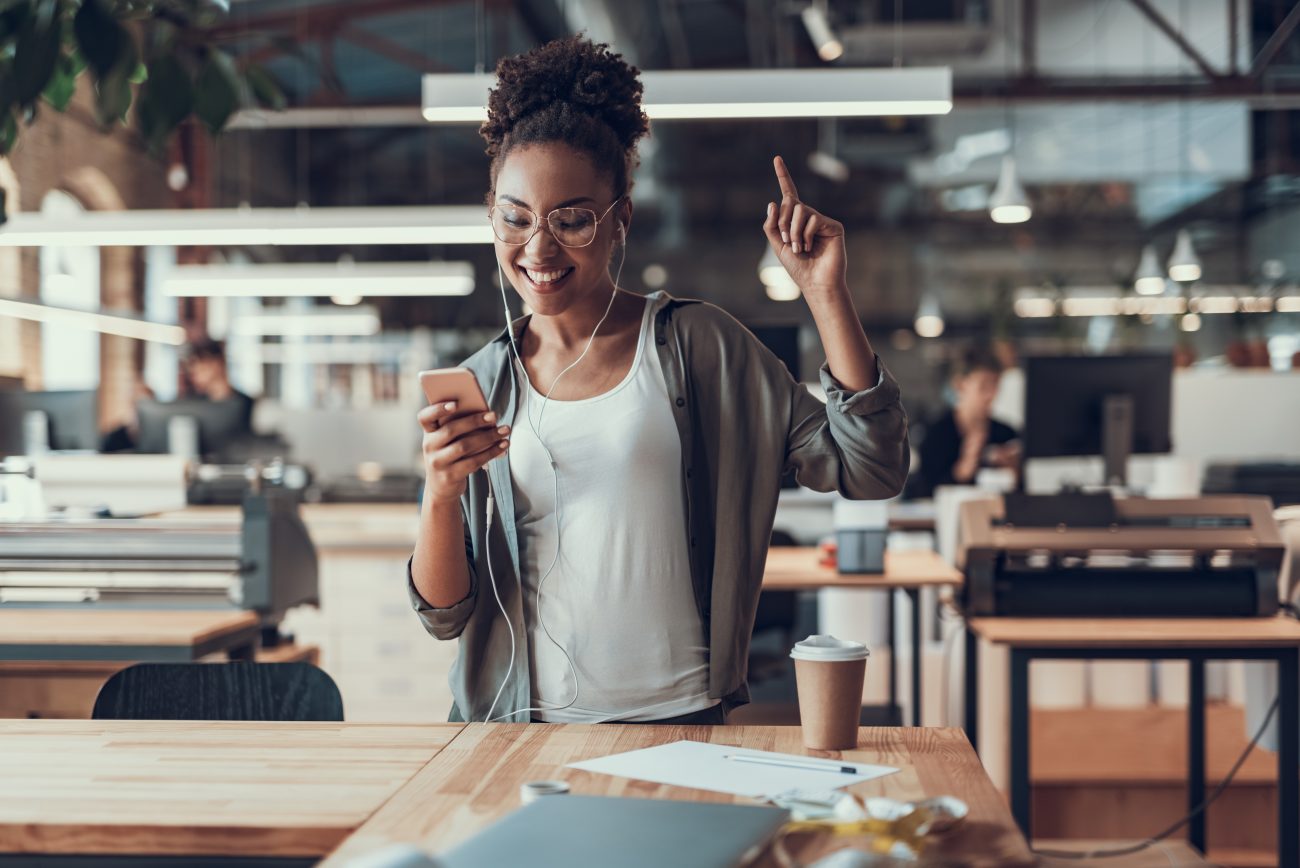 It's been proven over and over again that email marketing converts better than social media marketing (and just about any other kind of promotion you can do for your business).
And yet, so many freelancers and solopreneurs spend time searching for how to get more Instagram followers, how to increase likes, or how to get our stories watched by more people.
In reality, if you would dedicate just as much time to email marketing (here's our ultimate guide), the return on your time and hard work could be exponentially more.
When it comes to onlines sales, email marketing is the "less attractive, more successful" cousin of social media marketing—and it's time you started giving it the attention it deserves.
To jumpstart your email marketing success, I'd like to share a few of my absolute favorite (and proven) copywriting formulas to win new clients and customers via email.
Some of these formulas will work best when sending cold email pitches to win clients. 
Others will be more successful when used in an email newsletter to existing clients and subscribers.
However you choose to utilize them, though, these formulas have been around in one form or another for decades—being used in advertising campaigns when the primary medium was text.
Some of the greatest copywriters in history lived and worked at a time when words were the only tool they had in order  to make a sale—as opposed to the phone cameras, filters, and hashtags we use today.
[CTA_A title="Turn email subscribers into paying clients "] While your email marketing software is great at keeping in touch with your email list and warming up colder leads, HoneyBook shines at converting leads who are ready to book you. Here's how: In your emails where you're trying to make a sale, be sure to link your CTA to your HoneyBook contact form. As soon as an inquiry submits your contact form, they're immediately added into HoneyBook. You can choose to automatically send them marketing materials customized for them (and then contracts and invoices, too, when they're ready). START FREE TRIAL [/CTA_A]
While the medium has changed (email marketing as opposed to a 5-inch, 3-column space in the black-and-white newspaper) the psychology and formulas persist.
Today, you'll begin to learn how to harness them to win more freelance jobs and build your business via email marketing.
A note about the copywriting examples shown
Along with each formula in this list, I'll include a few examples to highlight exactly how you might implement the formula in your own email marketing.
Keep in mind, however, that many of my examples will be brief (to keep this article a reasonable length) but these same formulas can be used in any setting—from a singular subject line to an entire email sales funnel.
It's also important to note, if you're not comfortable with copywriting, there are lots of freelancers out there who live and breathe copywriting every day. 
You can easily hire a copywriter by posting copywriting jobs on reputable job boards, but I would encourage you to give it a go yourself first. Often, the sincerity and authenticity you'll bring to your email marketing will make up for any industry knowledge or experience you lack.
With that, let's dive in!
Formula #1: Beginning, End, Bridge
This formula is very simple and helps potential clients visualize their journey from frustration to success.
Step 1: Start with the "beginning" of your client's story—or where they are now. Usually this outlines some frustration or unfinished business they want to accomplish.
Step 2: Help them imagine what it's like to be at the end of their story—having accomplished the task at hand and reaping the benefits of it.
Step 3: End with explaining how to get from "beginning to end" using you or your services as a solution.
Examples of Beginning, End, Bridge
Here are a few ways you could use the Beginning, End, Bridge formula to generate more leads for your business.
Example 1: Trouble engaging customers? Try refreshing your social strategy. We can help.
Example 2: Planning a wedding can be overwhelming. Getting the perfect pictures to remember your special day forever deserves special attention. That's why we're here—to make sure you enjoy your once-in-a-lifetime day while capturing the perfect memories to cherish forever.
Example 3: When it's time to sell your house, you want as many interested buyers as possible. Getting the perfect photos can mean the difference between mediocre offers and an all-out bidding war leaving you with massive profit (dream home, here you come!). For pictures that leave people begging to see more of your home, call us and we'll take care of everything.
Formula #2: Ask "So What?"
The "so what" copywriting formula is not only a persuasive and powerful way to communicate with your potential clients, but it's also a great way to get you (the marketer) in the proper state of mind to be persuasive.
It's been said that "People don't want quarter-inch drill bits. They want quarter-inch holes."
By asking yourself "so what" (and then passing that same question on your clients), you can come up with some pretty persuasive copy.
Examples of "So What?"
Here are a few ways you could use the "So What?" formula to build your freelance business via email marketing.
Example 1: More professional app design mockups mean bigger investor commitments and stronger runway to make your dream a reality. Get award-winning app design by replying to this email today.
Example 2: If you're ready to start hunting for your dream job, you're going to want to stand out from the crowd. That means looking your best every chance you get. Our professional headshots will help you shine on Linkedin. Employers are checking your social profiles—greet them with a professional profile image.
Formula #3: The UPWORDS formula
One of my favorite options, this creative approach to copywriting is credited to Michael Fortin and focuses on using relatable imagery and metaphors to expand your writing.
UPWORDS stands for:
Universal 
Picture 
Words 
Or 
Relatable
Descriptive
Sentences.
In short, use words to create relatable imagery.
Just like a picture is worth a thousand words, so too a metaphor can be worth far more than its character count.
Examples of "UPWORDS"
Next time you need powerful copy for an email pointing to a landing page designed to bring in new clients, here are some examples to draw from:
Example 1: Only having polaroids of your wedding day is like taking a honeymoon in Paris … Idaho. Instead, count on us to capture your most important memories in a way that'll last a lifetime.
Example 2: Your logo is like the face of your business. And hiring the wrong person to design your logo is like walking through middle school with a face full of pimples. 
It's not pretty. 
Getting a beautiful, meaningful, powerful, and timeless logo is more affordable than you might think—and it's worth every penny. Just like that zit cream your mom finally bought you. And just like mom, you'll thank us later.
Formula #4: The Fairytale Formula
Based on Sonia Simone's "5 Things Every Great Marketing Story Needs", the fairytale formula focuses on making your customer or client a hero in their own story.
Each fairytale needs:
1. a hero
2. a goal
3. conflict
4. a mentor
5. a moral
Telling a relatable and engaging fairy tale via email can be a great way to capture potential clients and convert them into sales for your business. 
Sure, you could just email out a discount code and beg people to buy, but writing a story with your client as the hero can be such a better (read: more lucrative) option.
Examples of "The Fairytale Formula"
Here are a few ways you might choose to use this formula to build your business:
Example 1: Next time your boss asks what the numbers are looking like this quarter, don't stand there with your mouth open wondering how to tell her it'll be a week before you can pull all the right data. 
Instead, let me collect your most important data every single week and populate a ready-for-you spreadsheet you can keep "at your hip" for the next time your boss comes calling. 
You'll sleep better at night. 
Your boss will be happier. 
And you can finally stop copying and pasting your life away in Google Sheets.
Example 2: You've dreamed of your wedding day. Planned it since you were a little girl. And imagined what it will be like to relive your fondest memories while perusing old photographs with your own daughters one day. 
But without the right photographer, that's just a pipe dream. That's why we focus on long-lasting, timeless photographs you can count on sharing with your little ones when they've found their Prince Charming one day.
Formula #5: PPPP (Picture, Promise, Prove, Push)
The last formula you can use in your email marketing comes in particularly handy when preparing to send a proposal to a potential client.
[CTA_A title="Expedite your booking process "] HoneyBook proposals combine three critical steps to getting booked into one easy experience. Clients review proposed services, pay their invoice and sign the contract in one place. START FREE TRIAL [/CTA_A]
It helps them see exactly what they'll be getting by accepting your proposal and it will push them toward accepting.
Here's how this copywriting formula breaks down:
Picture: Help your client picture the outcome your service will provide.
Promise: Make promises in terms of outcomes and results.

Prove: Use social proof or other statistics to prove they need what you're offering.
Push: Incite them to take quick action and make a purchase or accept your offer.
Examples of "PPPP"
Just because there are four distinct parts of this formula, doesn't mean you have to have four sentences, emails, or anything particular. Your copywriting should simply include these four elements.
Example 1: The tuxes have been returned; the honeymoon was magical; the "thank you" cards have been sent. But just because it's over doesn't mean you can't relive it over and over again. For our customers, remembering their wedding day is as easy as pulling out a precious photo book and turning the pages. Savor your memories for a lifetime by ordering your own photo book today.
Example 2: No more losing customers because your website won't load. Studies show customers decide to shop or leave in under 3 seconds. Call us for a free website speed audit today.
More about these copywriting formulas
While these five formulas are some of my personal favorites (I've been using email marketing to grow my business since 2010), they are not even close to a complete list. 
All you have to do is search "copywriting formulas" in Google to be presented with hundreds (probably thousands) of formulas to experiment with.
These formulas don't just help with your email marketing, either. They can prove invaluable when it comes to building a client-converting portfolio or creating content to bring in a steady stream of new clients every single month.
However you use them, the idea is to get into the habit of trying, testing, learning, and improving as you grow your freelance business and take it to new heights.
I hope these simple formulas can make a powerful impact on your journey like they have my own business.