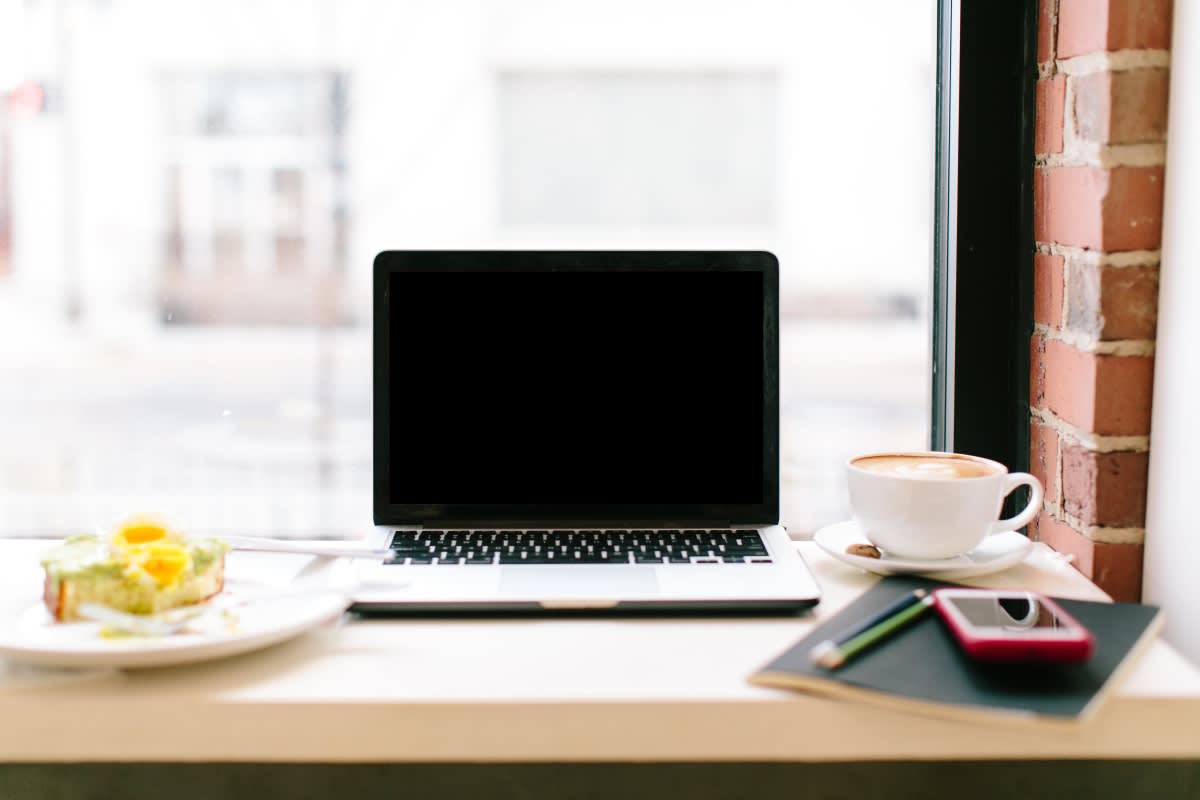 In 2011 I started Paisley Layne Photography and began my journey into the world of small business ownership. At the time I had no idea how to run a small business, I just knew that I wanted to create beautiful pictures for people.
As my business started to grow, I quickly realized that in order to have a successful business I needed to do more than just take "pretty pictures." I needed to learn the ins and out of marketing, SEO, social media and all the other things that can make your head spin.
I knew that if I wanted to get new clients, and have my website seen by more than just my family and friends, I needed to start with search engine optimization or SEO. So of course I headed to Google and started my research.
My first questions were…
"What is SEO?" and "Why do I need to worry about it?"
In simple terms, SEO is the ability for search engines, such as Google, to find and display your website in a web search. If you did a Google search right now for photographers in your area, the first ones to pop up (under the paid ads) are the ones that have the strongest online presence.
So how do you get YOUR website to show up at the top of the Google search?
There is no one thing that does the trick, and improving your SEO is something you have to continuously work on. Doing a few little things over time can significantly increase your SEO and get your website seen by more people than just your mom.
Here are 3 things you can do right now to help increase your SEO:
1. Content is King!
In order to understand why content is so important, we need to look at how Google decides which websites to show in its search results. When you enter a phrase into the Google search bar, little web-crawlers (like internet ninjas) scan websites looking for the keywords used in your search.
If they come across a website that has a lot of places where that phrase show up, then it considers it a good match. So the more opportunities you have to share content on your website, the more likely those Google crawlers are to find your website and share it.
The second thing that those Google web-crawlers are looking for is up-to-date content. So if you created your website 3 years ago and haven't touched it again since, Google might think that your website is no longer relevant or in use. Adding or updating your content on a regular basis lets Google know that your business is still up and running.
The easiest way to do this is with a blog. Each time you create a new blog post you are adding new and up-to-date content to your website.
So, what should you write about on your blog? The easiest place to start is with your business, products or services! Share your origin story, your best selling product, how your process works, etc.
The next step is to create content that will benefit your client in some way. This is where you can create posts that your clients will find useful. So if you're a stylist you could create posts about seasonal trends, how to take a look from daytime to nighttime or accessories, for example. These are the kind of posts that you see shared on social media. If you aren't sure what to post about, head to Pinterest for ideas.
2. Keywords
Remember that Google search I mention a few paragraphs back? Well, the phrase you entered into that search bar contains keywords. These are important because these keywords help your potential clients find your website content. Which means that you need to have targeted keywords included in the content you are posting online.
But how do you know which keywords people are using? Google has a handy little tool called the Keyword Planner. To access the Keyword Planner you need a Google AdWords account, which is free to create. Once you are signed in, you will click on the Tools tab and then select the Keyword Planner. It bring up a screen that looks similar to a Google search bar. You will enter in the keyword or keyword phrases you are considering.

For example: If you are a wedding photographer, you might search the phrase Texas Wedding Photographer. Once you hit enter you will see a list of related keywords and phrase along with some information about each one. What you are looking for here are other keywords and phrases people use when searching for a wedding photographer from Texas.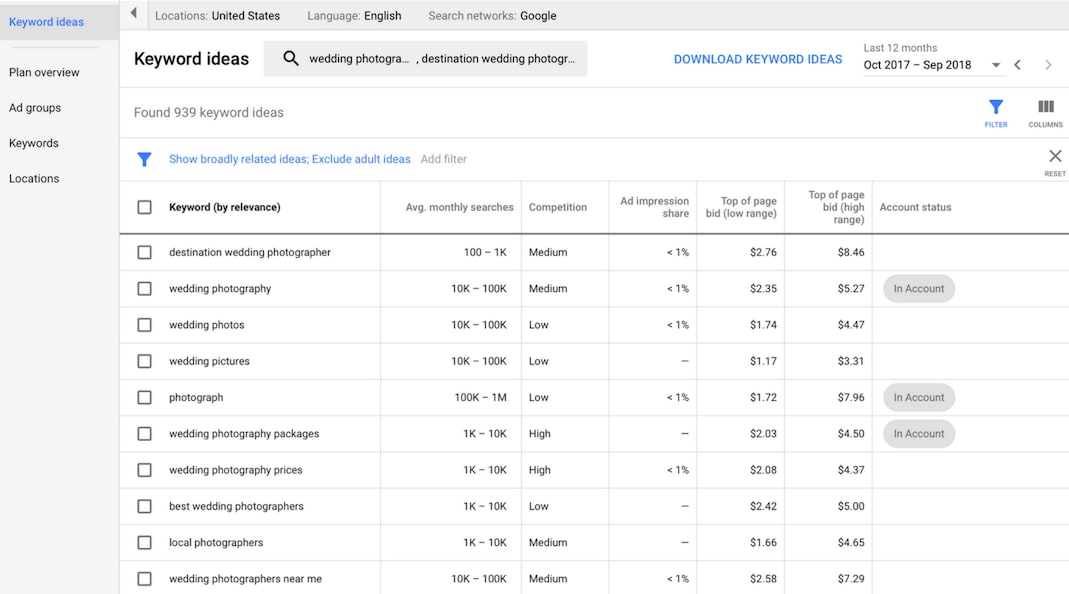 It also lets you know how popular each keyword is. You want to choose keywords that are relevant to your business and in the middle of the road on popularity. Too popular means you will be fighting with too many other businesses to show up, and not popular enough mean not enough people are using that keyword to search. Find the ones in that middle sweet spot and you are good to go.
Now that you have the keywords you want to use, make sure to naturally include them in your website text, blog posts and social media content.
3. Social Proof
Think back to the last time you looked up a business online or made a purchase. What was one of the first things you look for? If you are anything like me, it was the reviews. Just the other day I was looking at a product online and my decision to buy or keep shopping was dependent on the reviews I read through.
The same goes for your business. Potential customers, and Google, want to know that other clients have been happy with your business. So having Google, Yelp or Facebook reviews can be really helpful in getting your business noticed online.
Most of us assume that if our clients were happy with our service or product then they will rush to their computers and leave us a review. The reality is that even though they may genuinely really love your business, they just don't think about leaving a review. Or if they do, they never get around to actually doing it.
The best way to get reviews is to ASK for them! Most of us are great at giving our clients an amazing experience before and during their service, but what about AFTER?
This is where HoneyBook has been a huge help for my business. With Workflows I am able to create an automated system that sends out a thank you email a few days after a project is completed.
I let them know how much I value their support and business and ask them to leave me a quick review giving them a direct link to my Google review page. It's quick and simple to set up, and I don't have to think twice about it. HoneyBook makes it super easy!
Once those reviews start rolling in, you should see a bump in your SEO and online presence!
SEO isn't a one-time quick fix. It takes ongoing work and patience, so don't get frustrated if it doesn't happen over night.
FREE SEO Crash Course
Learn more tips to boost your SEO from Kendra
You will receive 7 video tutorials walking you through the different ways you can improve your SEO and get noticed. There are also free downloads and PDF files to help you along the way.
Want to learn more about small business SEO? Get our Ultimate Guide to Small Business SEO here.