Leveling up your business means working smarter by investing in the right tools & resources. But tools like that can really add up. Until now…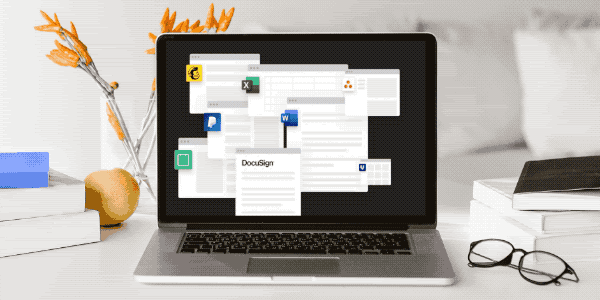 Someone wise once said, "To make money, you gotta spend money." And it's true. Leveling up your business game means working smarter by investing in the right tools and resources.
Think about how much more work you could get done with the time you saved. Or how many clients you could book by getting so organized that you could respond immediately—even while sipping your morning coffee in your bathrobe. That's the power of making the right investment.
But let's be real: Tools like that can really add up. And the last time we checked, a buck could only stretch so far.
You could take your dollar and get:
1/3 of a cup of coffee
A day's subscription to Survey Monkey
4 gum balls
An Instagram ad for a nanosecond of visibility
Half of a pack of post-it notes
Or you could put that dollar towards something that will actually make a difference in your business.

We're giving you the ultimate discount
For a limited time, get six months of HoneyBook for just $1/mo (yep, seriously). You'd think we're crazy if we didn't believe in the power of our platform and getting it into your hands so much.
By organizing and managing everything for your business in one place, HoneyBook can replace all your systems and tools so you can live your best bathrobe life ASAP.
What kinds of systems and tools? Glad you asked.
We've got a feature for that
Combinations can be good (like on pizza), but using lots of tools to manage your business can be cumbersome. You're constantly switching between systems, trying to find this piece of info here or that date you need over there. We cut that all out by giving you everything you need in one place.
If you're using one of the tools or systems below, we've got a feature for that—and it's all included in one place, for one price.
| If you're using… | To… | Get this included with HoneyBook Instead |
| --- | --- | --- |
| Excel or Google Sheets | Keep track of projects | Pipeline—Know where every project stands at a glance with the project pipeline so you can quickly decide who to follow up with, whether that's an inquiry that needs a follow-up email or a client who needs an invoice. |
| Calendly | Schedule meetings | Scheduling tool— With the HoneyBook scheduling tool, simply set your availability and share your link so clients can find a time that works. |
| Gmail/DropBox/Google Drive/Notes app | Communicate on project details with your clients and team | Workspace—Keep everyone on the same page and reduce back-and-forth with your clients and team members with a shared online workspace. |
| Docusign | Sign contracts | Online Contract—Protect your business with customizable legal contracts that clients can sign online, wherever they are. |
| Venmo/PayPal | Get paid | Invoices—Get paid fast with customizable invoice templates with read receipts, integrated payments and automated reminders. |
| DMs/Texts/Emails | Field and manage inquiries | Contact form—The contact form is a widget that can be customized and embedded on your company website (or sent out via a Direct Link, with no embedding necessary), allowing you to capture client information in HoneyBook and quickly reply to inquiries with automated, branded, follow-up messages or questionnaires. You can also use our Chrome Extension to bring all your email inquiries into HoneyBook and manage everything in one place. |
| Canva/Google Docs | Create marketing materials | Brochures—Create beautifully designed, customizable brochures to promote your company, build your brand and convince potential clients to hire you. |
| A personal or virtual assistant | Respond to emails | Workflows—Automate the parts of your business where you don't want to get involved, while keeping control where you want, with workflows. They automate tasks in your project's lifecycle and automatically send out emails, brochures or questionnaires at the cadence of your choice—so you don't have to. |
Making things easier has never been easier
Stop constantly switching tools to get what you need done in your business. Get organized and manage everything in one place with HoneyBook.
Use promo code ALLINONE for six months of HoneyBook for just $1/mo.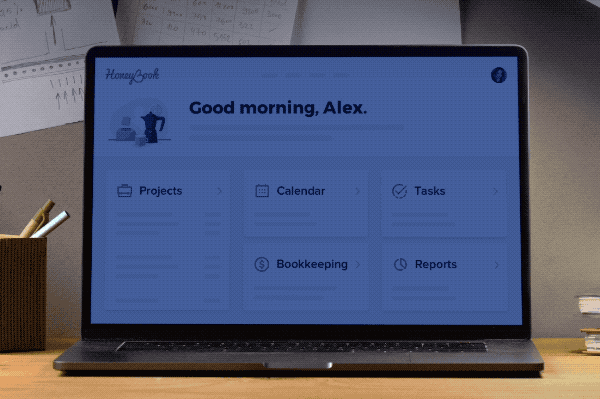 Offer valid through 11:59PM PST September 30, 2020 for new subscribers only. Cannot be used in conjunction with other promotions. Valid for monthly membership plans for 6 months only.