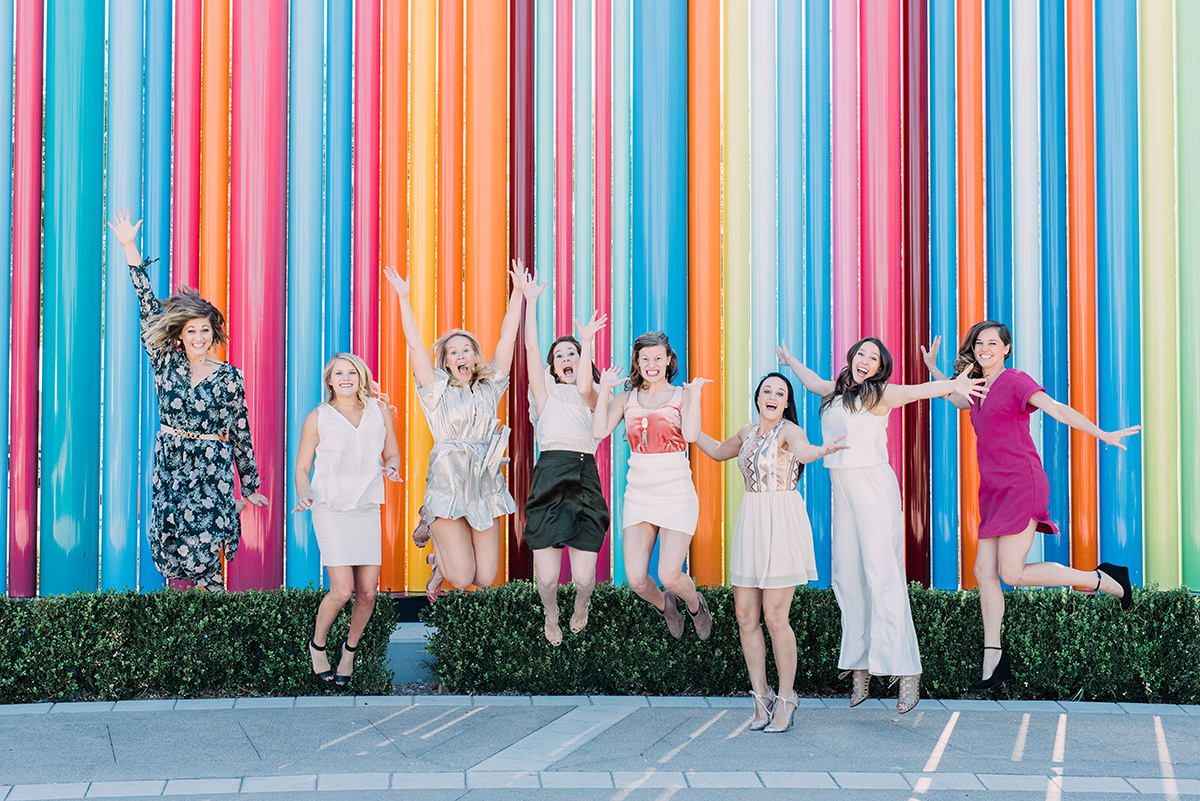 Over the past six years, I've learned a lot about how to lead (and how not to lead) my team. Six years in, I finally feel like I'm getting in a groove with team management, mentorship, and the constant flow of people coming and going. Managing a business with 12+ women is a blessing, but it requires routine and organization. Here are the two things I try to focus on when managing my team:
1. Regular Contact
Make it a point to email your team weekly with updates. (One email instead of several small ones throughout the week is our preference.) Also, be sure to reach out to each employee personally to check in at least once a month. Finally, a personal quarterly call with each team member keeps you connected to their goals, their current feelings, and how you can best help them. 
2. Create a Community
Even if you don't always work in the same space with your team, creating a sense of community or a place to collaborate is key to a healthy team. Creating the freedom for your team to ask questions and share both personal and professional updates fosters a positive work environment, even remotely. Be sure to set the stage for healthy, uplifting conversations and establish a "no gossip" policy within team chats.
So how should you do this? For quick questions and life updates, GroupMe is a great way to stay in constant contact. Hosting a monthly team meeting via a tool like Zoom or Skype gives you opportunities for face-to-face interactions—on each call, encourage different associates to share what they're currently learning with the team. Finally, hosting a monthly team "happy hour" video call where associates can just connect "face-to-face" on a personal level is a great way to foster community.
Happy team building, friends!