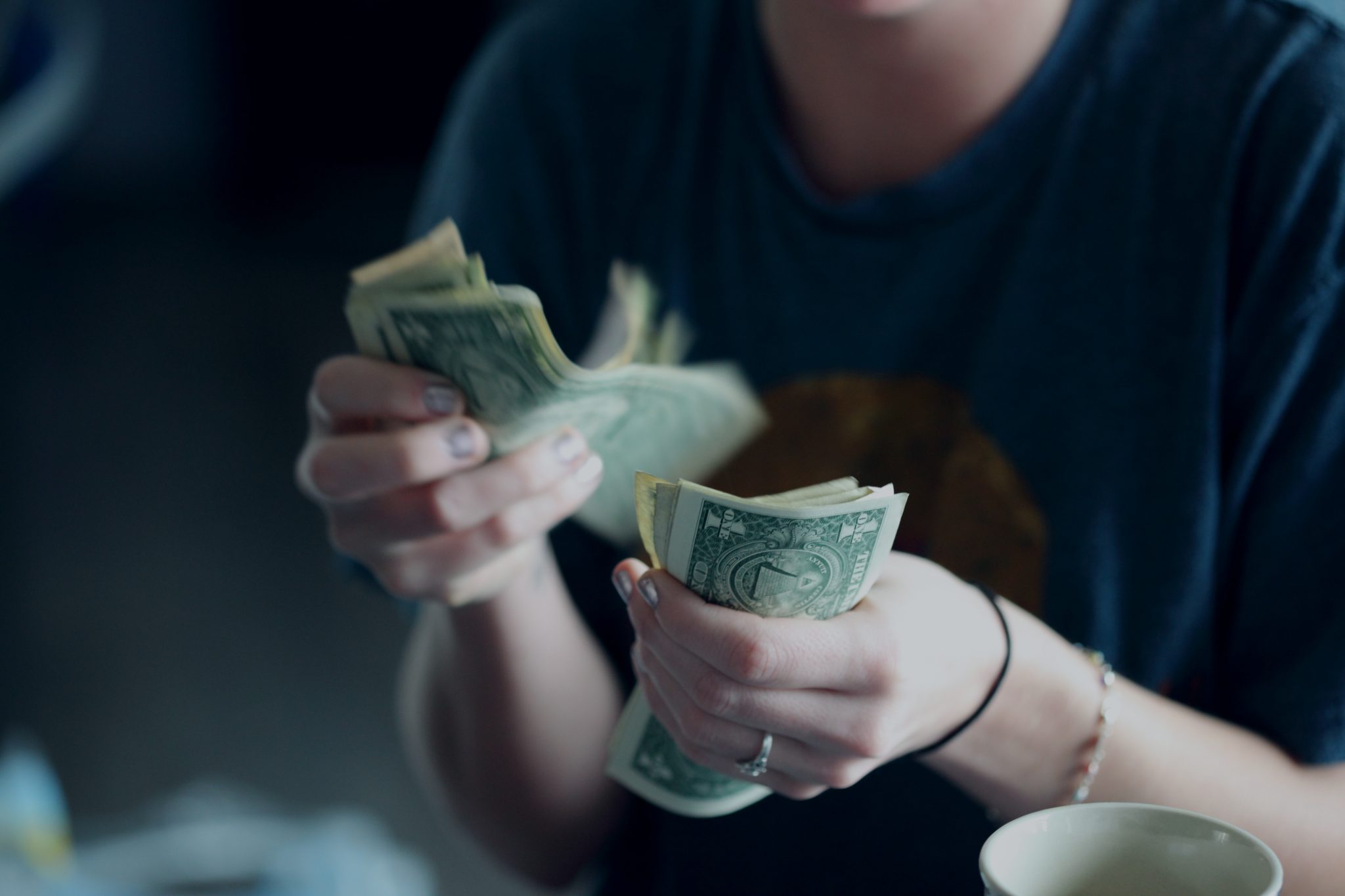 Some passive income techniques require more attention than others, but it's often worth all of the effort you put in.
And why should you, a creative entrepreneur, want to pursue passive income for your business? Adding passive income as an income stream for your business will help you increase your overall revenue while spending less time doing it. We all only have so much time in a day, so why not create something that can run on autopilot while you're off living the life you dreamed of?
Sounds awesome, right?
Most of us are familiar with the most common passive income suggestions, but here are five ways you can diversify your income stream that you might not have thought of yet:
1. Bundle your products with a product you're an affiliate for
Let's say you run an online shop that sells digital products. Let's also say you're an affiliate for someone in the same industry who runs a membership program.
Whenever they're promoting their program, you could bundle one of your digital products with the promotion of their program, giving your audience an extra incentive to use your affiliate link to buy.
We're currently doing this with Haley Burkhead from the Profit Planner— we are bundling our Canva Social Media Templates with her monthly membership program, the Profit Planner Lounge. Because our audience is female entrepreneurs and her audience is the same, it's a match made in heaven!
The main thing to remember when doing this is to make sure you're bundling your product with another product that makes sense for your audience. It shouldn't be just any random product out there—it needs to be something that partners perfectly with the products you already sell.
2. Sell monthly membership content on Patreon
Patreon is a membership platform that provides business tools to help creators run a subscription content service.
You can sell a variety of content on the Patreon platform, including:
Recorded audio or video content
Crafts, drawings, & paintings
Music
Photography
Educational content
Written content
Members (also known as Patreons) who support you pay a minimal fee each month to have exclusive access to whatever content you create.
It's a really easy way to set up a membership platform of sorts so you can share your content once and continue to see passive income roll in.
3. Become an Amazon Influencer
I'm sure you know about sharing Amazon Associate affiliate links, but do you know you can also become an Amazon influencer?
The Amazon Influencer program is designed to let social media influencers with large followings and frequent posts share all of their favorite products in one place.
You can customize and curate the products that you use and love and recommend them in your very own Amazon Influencer shop. You don't even need a website or blog to do this.
Here's a link where you can learn more about the Amazon Influencer Program.
4. Partner with business buddies to set up a referral circle
I'm guessing that you probably have a lot of creative online business buddies that help keep you sane through the rollercoaster that is creative entrepreneurship. So why not refer your amazing creative business friends and get paid doing it?
This is a great option for service-based business owners, as you may not have a lot of products to sell, but you do offer services that people can be referred to.
Here's how it works: decide on a certain percentage that someone will receive for referring a client to your service. This can be a one-time fee or an ongoing fee, depending on the service you offer. Then, approach your other service-based friends and see if they'd be willing to agree to offer a referral fee to you if you recommend their services.
This is an excellent way to support your fellow entrepreneurs but also make a little affiliate money on the side. It's a win-win for everyone!
5. Turn your custom 1-on-1 services into a template or product
If you offer one-on-one services, you can package a version of these services up into a more affordable, less customized option—and start selling to many customers at once.
This is actually how our business, Bluchic, started! We had an audience that needed website design services, which we previously offered, but was not quite ready to invest the money to work one-on-one with a designer.
Plenty of service-based business owners have done similar things (including some fellow Rising Tide Society members!):
You already have the materials you use to work with clients one-on-one, so why not repurpose them as a passive income stream?
We hope these five ideas have inspired you to think outside of the box when it comes to passive income for your business.