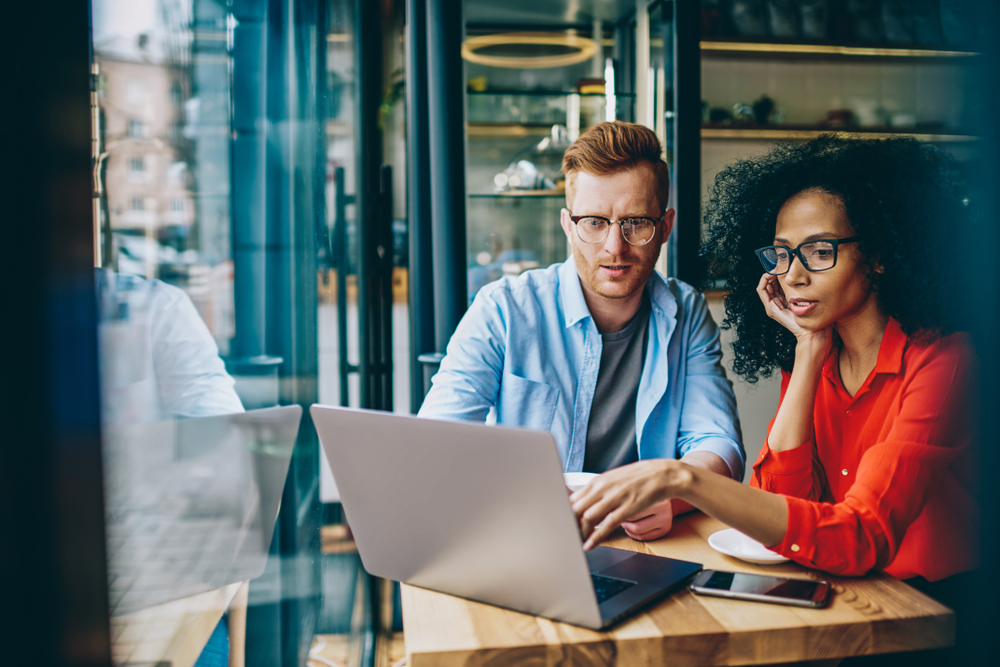 Wait, what? It's December again? How did this happen?
I don't know about you, but I'm having so much fun working for myself the time is just flying by.
If you're like most freelancers and solopreneurs, you're probably working hard to cram in any last-minute projects before the December holidays.
But rushing through December just to finally check out for the last week and hold your breath that nothing explodes is, well, not necessarily the best way to end the year.
I've been there. It's not great.
Instead, consider a few year-end tasks that—if you can make time for them—will pay off massively next year.
Here are a few ideas that have paid off in big ways for my own business in the past:
Perform a Year-End Review (or more than one)
One of the most powerful things you can do for yourself is perform a year-end review (or more than one if you want).
You don't have to go so far as to take a week off work, leave your phone at home, and retreat to the mountains like some entrepreneurs do.
Instead, follow the advice of Chris Guillebeau (one of my favorite authors and business thinkers):
"To begin the process," he explains, "I ask myself two questions and try to come up with at least 6-8 answers to each: What went well this year? What did not go well this year?"
Your year-end review can focus on a number of different elements of your business including:
Revenue goals and how actual revenue measured up

Other growth metrics and positive or negative ways you impacted them

Your own personal satisfaction and happiness with your business
You can perform an end-of-year review in whatever way you get most excited about, but the ultimate goal is to celebrate the successes you've had this year (you deserve it) and make strategic plans to improve where you can next year.
There's more info on officially setting goals (of course, you didn't think I could write this article without mentioning goals, did you?) later on in this article.
Get super organized (digitally and in your office)
The end of the year, while it may prove to be a bit hectic, is the best time to get yourself and your business super-organized for the new year.
If you have a home office, take a half-day away from the computer and de-clutter any old files, or anything else that makes your space feel stale and unwelcoming.
Now's the time to convert your office from a drab room full of chaos to a place you're excited to come to every morning to start your day.
Think through a plan-of-attack for next year
Have you noticed that many of us finally get around to making plans for the new year somewhere around mid-January?
Well, guess what, if you wait until January 15 to finalize your plan of attack for the new year, you're already 5% into the year: time you could have used to make progress on your plan instead.
In place of January plans, take time in December to make a plan of attack to improve elements of your business next year.
If you're still only taking beginner freelance jobs, maybe it's time to charge more and level up your freelance business.
If you're still only freelancing on the side, maybe next year is the time you finally go all-in.
Or maybe you decide to treat your business more seriously by automating and outsourcing your time-sucking tasks with the help of a great client workflow automation software.
Whatever you decide, visualizing next year's plan-of-attack starting in December will help you finish out the year with energy and hit the ground running in January (instead of with a mild holiday hangover and a blank sheet of paper).
Make any write-off-able purchases
Excuse me for just a moment while I bore you with some basic accounting knowledge (I'll keep it light).
As a business owner, you have a right to "write off" certain expenses you incur in the process of doing business.
If you're a photographer who purchased a new camera this year, you can "write off" a portion of that expense which means you won't have to pay as many taxes on the revenue you spent on the camera.
For example, if you're in the 25% tax bracket, a $100 deduction effectively saves you $25 on taxes. By buying the tools your business needs before the year's over, you can reap all the benefits now and pay less taxes later—it's a win-win.
This all means December is the last chance to get any final business write-offs taken care of for the current calendar year.
Here are just a few ideas of big ticket items you may want to consider purchasing before the end of the year to reap the tax benefit:
Large office purchases like a desk, chair, or other furniture

Expensive equipment such as computers, cameras, or lenses
You'll also want to check out our list of common tax deductions you might be missing.
Of course, you don't actually earn any money by making these purchases, you just pay less to Uncle Sam in April. So it would be unwise to make a large number of high-ticket purchases you can't afford.
The point is: If there is something you're dragging your feet on or think you might purchase in January, you might as well do it now and save yourself some tax liability.
Set habits (not goals) for the upcoming year
Aha! You knew I'd get to this one eventually, right?
It would be unfair to write an article about crushing it as a freelancer next year without mentioning the power of goals and habits.
But much like the plan of attack for the new year, if you wait until mid-January to make any progress on your goals, you're already almost 5% into the year.
Even better than setting killer goals for your business, you should try setting habits.
What's the difference?
Some psychologists have reported over half of the tasks we perform each day are routine habits.
You can probably think of plenty of "bad" habits you perform without much thought: eating too fast, clicking your pen, always apologizing, watching Netflix.
You probably have a few neutral habits that you just perform because you need to: eating breakfast, taking kids to school, showering.
But can you identify the good habits you've worked hard to develop in yourself over the years?
Research shows that developing habits is infinitely more powerful than setting a goal for yourself.
"No matter how invested you are in your goals, taking consistent action to change your habits is difficult," explains psychologist Marcia Reynolds. "There is safety going back to old thinking and behaviors. You must take deliberate, consistent actions repeatedly over time to defy your brain if you want to achieve the results you desire.
"To achieve a goal, don't plan on taking progressive steps. You must first create new habits."
Instead of setting new goals in January, be determined to develop good business habits beginning January 1 (or sooner).
Habits help you ultimately reach your goal. For example, if you have a goal to learn new business tactics and get advice from more seasoned entrepreneurs, you might choose to listen to more podcasts instead of just clicking on the radio when you drive to a photoshoot.
If you have a goal to be more responsive to your most important clients, you might set a habit to review your email every morning at 10am and every afternoon at 2pm; replying to important emails within 24 hours.
With a goal of increasing revenue, you might choose to set a calendar reminder to build a habit of reviewing your finances every month.
Or if your goal is to find 5 new clients every month, your habit would include sending cold emails to new potential clients twice a week.
Habits are infinitely more powerful than goals because once developed, they run on autopilot to help you reach your goals more efficiently.
Thank your clients for their business this year
Before the year wraps up, you may want to consider sending some sort of official "thank you" to your biggest or most important clients.
Obviously, this can happen at any time, but it's a great way to wrap up the year and all the work you've done together.
Easy ways to say "thank you" may include anything from a simple phone call to a thoughtful card, or even more elaborate client gifts.
The goal of this activity is not only to thank them for their business in the current year but to stay top-of-mind through the holiday season so you can rekindle your working relationship in the new year.
My advice is to avoid sugary treats or cliché food baskets because often companies receive so many of these in December, they end up throwing a lot of gifts out.
Instead, go the extra mile to determine what might be a thoughtful gift for your client.
For younger, more startup-style clients, maybe a quirky gift like this toy that turns any conference room table into a ping pong table.
For a classier choice, companies like Greetabl allow you to customize every aspect of your client gifts. You choose the box print that the gift is packaged in and the gift itself. Then, you can write your own message and attach photos to the inside of the box.
The more memorable your client gift, the farther this kind action will take you in the new year.
Take a break, unplug, and recharge
Originally, I only had 6 items on my list of year-end tasks that will set your freelancing up for success next year.
But as I wrote, I realized I was leaving out one of the most important tasks there is. One that I make sure to incorporate every year-end.
Relaxing.
It may not seem like something you should do if you're running your own business, but unplugging from the day-to-day work tasks you've dealt with all year can be extremely refreshing.
During your time off, you may find your mind opening up to new business ideas that you previously hadn't made time for.
But if not, that's fine too. Completely emptying out your over-stressed entrepreneurial brain is good sometimes (just like cleaning out that office).
So whether you're celebrating a particular holiday this December or not, I recommend you take some time off. It's a great time to do it, since so many other people are out of the office, too.
You're going to crush it next year!
That's it. There's my list of year-end tasks you can tackle this December to prepare yourself for a more successful year of freelancing in 2020.
Go ahead and leave a comment below this article. Tell me which tasks you're going to tackle before year-end. Or I'd love to hear if you think I've missed anything too.
Until next year, good luck and keep up the hard work!
Learn more and grow your business with HoneyBook's all-in-one client management software for small businesses