It's no secret that many of the big players in the social media sphere had quite the banner year. This automatically poses the question: what's next? 
This is a question I like to think of often, especially as a social media marketer, but I also believe it's a question that no one has a correct answer to, because anything can happen. What we can do, is pull clues together from what we've seen in 2016 to make a few educated predictions for 2017.
So, pull up a seat, grab your cup of liquid heaven (coffee – obviously!), and let's pull out our "crystal ball" and talk about what we can expect from a few key networks next year!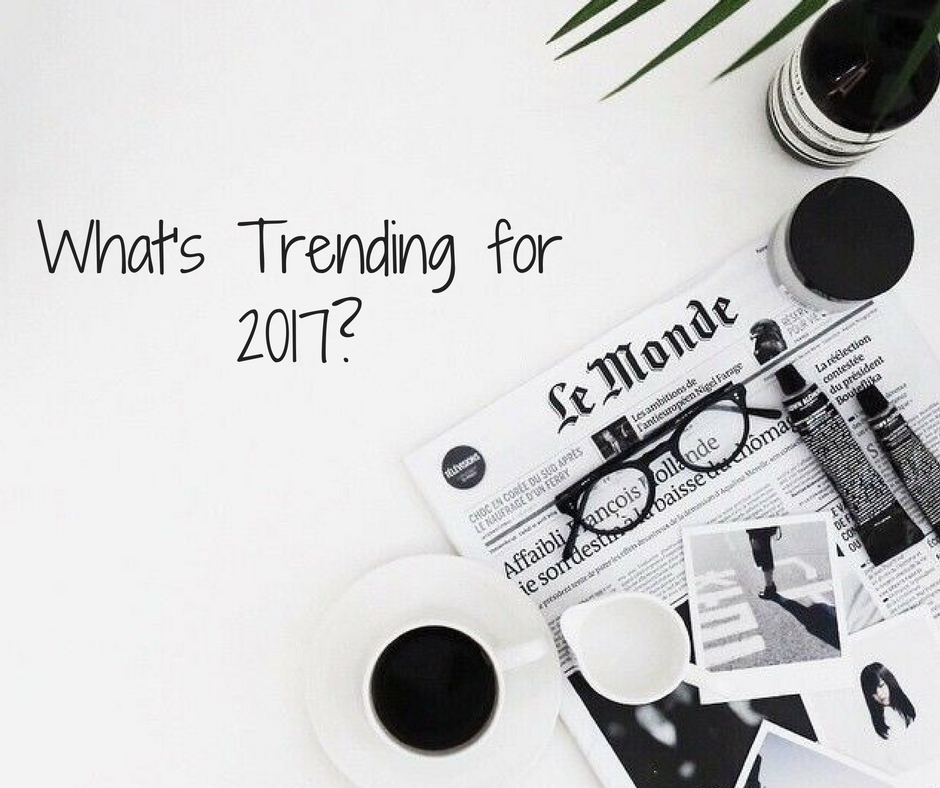 Before I dive into each individual social network, there's one thing that should definitely be noted as a trend in the past year: The amalgamation of platforms. It seems that many networks launch in a niche, or with niche features and applications, and once they reach their climax they start to blend into one another.
A few examples of this are:
Snapchat's memories and augmented reality (AR)

The launch of Instagram Stories

YouTube is currently testing community features


Facebook Live
All of these updates point to the inevitable fact that these major social networks are really capitalizing on our short attention spans, and are vying to become the "go-to" for short, snack-able updates. This is something I think will continue in 2017, as well as:

Networks enabling users to create and share video content (curated and live)

Discover news and what's "trending" based on location


Okay, now for a little network break down…
Facebook
Highlights this year: 
Marketplace ~ a one-stop-shop to buy and sell items with people in your community.
Reactions ~ express yourself with emojis instead of a simple 'like'.
Facebook Live ~ Be your own broadcaster directly from your phone, anywhere in the world.
What to expect next year:

Video domination: Zuck has been quoted publicly saying that by 2020, his social media giant is expected to predominantly prioritize video content. This is not something that sits lightly on a marketers mind, with many of us looking to focus our efforts on Live video in the years ahead. 
Augment your world: Snapchat brought augmented reality (AR) to the forefront this year with filters on filters, which are now available for your regular camera, not just the front-facing one. Since the majority of Facebook users are engaging with the network via mobile and are already prioritizing live broadcasts, it would be no surprise if Facebook hopped on the augmented reality band wagon.
Instagram
Instagram has tickled me pink this year, dropping one hot fire update after another. The Facebook-owned network also hit 500 million monthly users this year too!
Highlights this year:
 

Stories ~ Much like Snapchat, Instagram now allows you to upload photos and videos to create a series of clips (a Story) that lasts 24 hours before disappearing.
Business profiles ~ If you have a Facebook Business Page, you can now switch your Instagram account from personal to business and gain access to analytics and the ability to promote posts from within the Instagram app.
What to expect next year:

Business tools: Instagram is taking business owners and their needs a lot more seriously. I expect we'll see the current insights and promotional tools evolve as demand increases and the year goes on.
Live video: They've already teased it, and rolled it out for verified users, so we know Live video streaming for all users is on the horizon. The difference between a Facebook Live video and Instagram Live video is that your Facebook video will remain on your page as anchored content, whereas an Instagram video will disappear once it's finished. It will certainly be interesting to see the difference in viewership between the two!
Story updates: We now have the ability to post a story and tag other users to fill the gaps between our posts, but one thing Instagram is slowly rolling out is embedded links in Stories. Currently, verified users can include a link in their Story through an Instagram-contained browser which others can swipe up and view. This is something I think they'll receive a lot of good feedback on and eventually roll out for all users (at least I hope!).
Snapchat
Highlights this year:
 

Memories ~ Your new and improved camera roll. Love a snap you took? Save it to your Memories and it'll stay there until you delete it!
Spectacles ~ Sunglasses that snap! Record your perspective from the glasses and relive it later on Snapchat.
What to expect next year:

Better ads: Most of us are familiar with Snapchat's geofilters which have been available to everyone for some time now. I think this is something we can expect Snapchat to double down on and optimize for users and businesses in 2017. 

 

More Spectacles: Snapchat nailed the marketing strategy for Spectacles by not giving early access to the media. Instead, they've delivered it to their hot and dominant teenage market to use and rave about first. Imagine that, using your customers for marketing (insert sarcasm)! Spectacles are the first physical product by Snapchat, so it'll be interesting to see the evolution over the next year.
Twitter
Highlights this year:
From social to news ~ Twitter's CEO, Jack Dorsey, was quoted this year saying, "we're the people's news network."
Moments ~ Users can now merge multiple tweets to create a slideshow story.
Customer support ~ Businesses can now better support their customers on Twitter.
What to expect next year:

Live content and broadcasting: Twitter wants to be the people's go-to news source. This means more inclusion of trending videos, live streams and broadcast partnerships. This will be a great way to get your business seen, if you can relevantly engage with what's trending at the moment.

 

Stop the trolls: With the introduction of the new 'mute' feature, Twitter is hoping to crack down on the long-standing harassment issue on their network.
YouTube
The second-largest search engine in the world. Keep that in mind with all the video-dominant trends happening already!
Highlights this year:
Video ads ~ The top 100 advertisers on YouTube have increased their spend by 50%.
Famebit ~ Google (who owns YouTube) acquired Famebit this year – a tech platform that helps brands and content creators find and work with each other.
 What to expect next year:
Year of the influencer: With the implementation of Famebit, it's to be expected that we'll see a huge surge in brand partnerships and influencer marketing. This is going to be huge for the growth of businesses that can successfully identify and connect with industry influencers and create content to serve both of their audiences.
Lots of new Tubers: Many brands and marketers are looking to include YouTube in their social marketing strategy because video is rapidly becoming the most successful form of content to create. Time to strategize new and creative ways to stand out!
***
I'd also love to know what trends and platforms you're keeping an eye on. What are the key trends you're predicting for 2017? What platforms are you most excited to use? I'd love to continue the conversation in the comments below.