A website contact form is integral to an effective sales process. Here are eight ways to update your contact form, so it works for you and your potential customers.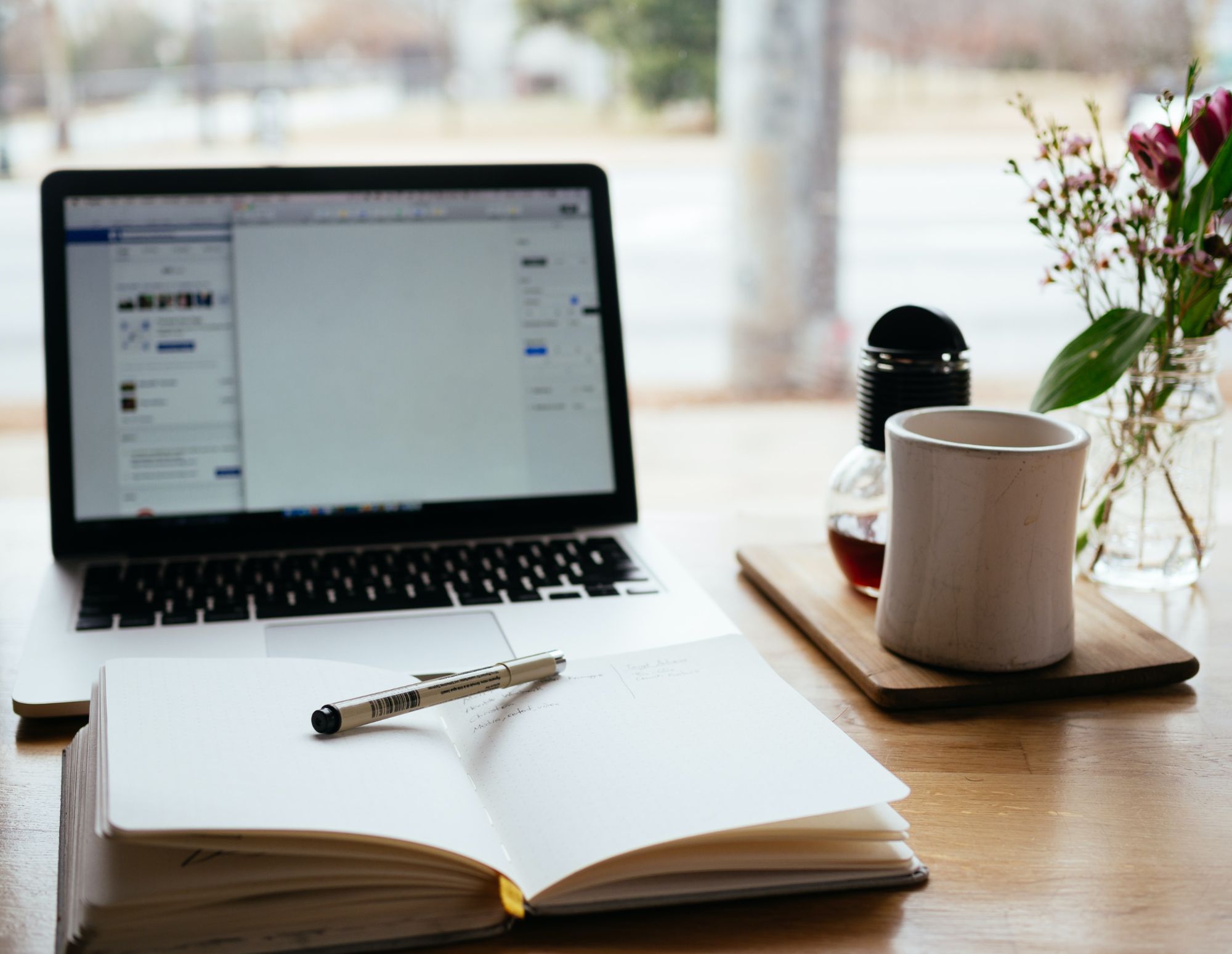 A website contact form is integral to an effective sales process, and connecting businesses with visitors interested in booking services. While using a standard plugin is simple enough, experienced creative pros know the importance of a strategic contact form to kick off a winning client experience.
"Most clients may not know the kind of information to provide to get you started right," explains Amy Sims of Amy Sims Photography. "Having a contact form allows you to dictate what information your client needs to serve them properly. In addition, a contact form will tighten the efficiency of your client intake so you can work smarter, not harder."
So while your contact form helps prospects inquire, it can also provide you with vital information to qualify leads and feel well-informed for subsequent sales calls.
But what makes a contact form successful beyond collecting names and email addresses? Here are eight best practices to update your sales process with a contact form that works for you and your potential customers.
Jump to:
Cover your bases
We all know how frustrating it is to write back to an inquiry only to find that their email address is wrong. That's why Chandai Raghunauth of Chandai Events recommends "having two different requirements for contact, like phone and email."
"I have had a few inquiries where the email was typed incorrectly, so I was able to call them and speak to them," Raghunauth shares. Collecting multiple forms of contact ensures you never miss an opportunity due to a typo, so be sure to update ASAP if you're still relying solely on email addresses!
Ask about budget
While requesting a budget is a hotly debated topic, most business owners agree that it's vital information for prequalifying leads before channeling them into your sales pipeline.
"I always encourage asking what the prospective client's budget is," notes Jessica Feiden of Jessica K Feiden Photography. "Sometimes there may be wiggle room, but if there isn't, you can save everyone time by passing along a few referrals that are a better fit for their budget."
Some people might be put off by a question about their budgets — especially if they don't have a number in mind yet. Instead of leaving it open-ended, Feiden suggests that "including a budget dropdown menu may be more effective than a blank field. Unfortunately, many people will write TBD for their budget, which doesn't help you know whether or not it's a solid lead and a good fit for you."
Of course, not every business needs to request a budget. For instance, if you run an e-commerce brand selling products with transparent pricing on the site, visitors typically prequalify themselves before reaching out. But if you provide services, it's helpful to know whether a prospect can afford your rates before setting up a consultation!
Use it to personalize your client experience
Your contact form can collect vital information to guide your follow-up, so consider going beyond the basics and letting prospects tell you what they want in their words.
"I like to keep my contact forms as open-ended as possible with text fields instead of menus or check boxes because I like to hear my clients' words and phrases," shares content strategist Julianne Smith. "This helps with communicating with them as well as attracting future clients."
Wendy Kidd of Each & Every Detail agrees, adding that "a contact form does much more when you ask relevant questions like 'What are you looking for?' and 'How soon are you wanting to work together?' Leave these questions open-ended so you can get as much detail as they are willing to provide."
In addition to helpful details, you can get a feel for someone's personality and communication style, further confirming whether they are a match for your brand. And if they are, you'll have plenty to work with when customizing your first touchpoint!
"Capture details that allow you to speak more personally to them in your responses," encourages Katie Mast of Rock Paper Coin. "Ask for their style and, most importantly, what made them reach out. This information will allow you to write a creative and personal response that is much more effective than anything canned and automated."
Once you receive an inquiry, the conversation is in your hands. But before then, let your potential clients express their needs and what they hope to get from working with you. By the time you get on a call, they'll already feel heard and understood!
Ask the all-important questions
Beyond client experience, you can also learn a lot about the performance of your marketing efforts — but only if you have one key question in your website contact form.
"For me, the most valuable field in my contact form is how they found me," attests Leah Weinberg of Oduberg Law LLP. "It's how I understand my referral sources. Because when you don't know how people find you, how can you ever spend your time and money efficiently on networking, marketing, and advertising your business? The information I collect on my contact form directly impacts my annual decisions on whether to renew contracts for advertising and memberships."
Google Analytics is excellent for collecting data, but it can be difficult to parse through all the numbers. Asking for referral sources in your contact form is a quick and easy way to keep a finger on the pulse of your marketing ROI so that you can adjust your strategy accordingly.
Keep it short and simple
Form fatigue is real, but you can easily avoid it by keeping your contact form succinct. "The shorter the form, the more likely it is to be filled out," confirms Deliece Knights of Dhalia Events. "If the information you are asking for is not important during the first point of contact, leave it out."
So while you might want to know about someone's favorite color or coffee order, those unnecessary questions can become a barrier to completing your form. Save them for later!
But Knights cautions that simplicity isn't just about form length. "Fewer questions does not always mean that your form is easy to fill," she notes. "Ensure that the data you request from clients is easy for them to provide. Otherwise, you risk them abandoning the form during completion or providing incorrect data." To make it easier, she says that "providing response prompts gives a clear direction to the type of information you are requesting."
If you're unsure whether your contact form is simple enough, consider sending it to friends or family members outside your industry. They won't hold back from providing honest feedback!
Provide a seamless user experience
Beyond questions, be mindful of the form's usability as well. If you notice a low rate of response, it's possible that website visitors cannot find or complete the form — even if they want to inquire.
First and foremost, ensure your contact form is accessible in the first place. George Wainwright of Coastal DJ & Video stresses the importance of "including a link to it on key pages of your website. Make it easy for folks to connect."
Wainwright notes that the contact page can also serve as a sales touchpoint, adding that "it's another opportunity to drive home the benefits of doing business with you and even promote a special offer that can cement their interest."
It might go without saying, but accessibility should extend to all devices — especially smartphones and tablets. Accessibility should always be a part of your seamless clientflow.
"Make sure your form is mobile-friendly!" stresses Kariss Farris of Pharris Photography + Films. "Especially if you're primarily marketing on social media platforms, your form should be easy to navigate on a mobile device."
With mobile devices producing over half of global traffic, you cannot afford to miss out on leads from users on the go.
Check your language
Sometimes people don't fill out your contact form for an often-overlooked reason: They don't feel comfortable. A user's experience has everything to do with messaging and phrasing, so be mindful of using inclusive language that makes every visitor feel welcome in your business.
"It is important to ensure that the language you use in your contact forms is gender-neutral so that all potential customers and their families assisting them in vetting websites feel welcome," says Jacqueline Vizcaino of Tinted Event Design and Planning. "Also, avoid he/she or him/her pronouns and opt for terms like they/them instead. Partner, celebrant, or marrier are good examples of gender-neutral language."
On a similar note, consider requesting pronouns in your contact form. Not only will it demonstrate inclusivity, but you'll also avoid any awkward missteps when it comes time to chat face-to-face!
Protect your schedule (and inbox)
When the inquiries start flooding in, it doesn't take long before the inbox monster eats up your time. Punctual responses are critical, but that doesn't mean you need to wait idly until it's time to respond to a new lead in 30 seconds or less.
"Your contact form does not end its life after someone submits it," reminds Diane ​Kolanović-Šolaja of Dee Kay Events. "It keeps living in your inbox until you take care of it. Be sure to block off time every day to respond to inquiries. A great practice is to have inquiries filtered in your inbox and check that filter two to three times a day: morning, noon, and right before you sign off for the day."
By setting boundaries around your inbox, you can reap the benefits of an effective contact form without dealing with overwhelm. But what happens if those emails aren't real people, let alone qualified leads? While spam entries may seem mildly inconvenient, they end up stealing valuable time for your day and putting you at risk of hacking.
To kick spam out of your inbox, Mary Angelini of Key Moment Films recommends "making sure your contact form has spam prevention measures that can help to reduce the amount of spam and fraudulent messages received. By implementing spam prevention measures, you can help reduce the amount of unwanted and potentially harmful messages received and focus on the leads truly interested in your product or service."
With HoneyBook, business flows your way
When your contact form and follow-up process make sense, you'll enjoy a more streamlined sales process and happier customers who feel appreciated. Want more client insights? Download the full report "Know your clientflow: How the top professionals serve their clients". In it, you'll find detailed insights on what can make or break your client relationships, how to improve your clientflow, and tips and tricks to create a great client journey—all based on our research talking directly with your clients!