Qualified leads are more likely to become paying clients. You can also think of them as quality leads. Evaluating your qualified leads is entirely dependent on your marketing strategies, your ideal customer, and much more. Learn how to qualify leads for your independent business!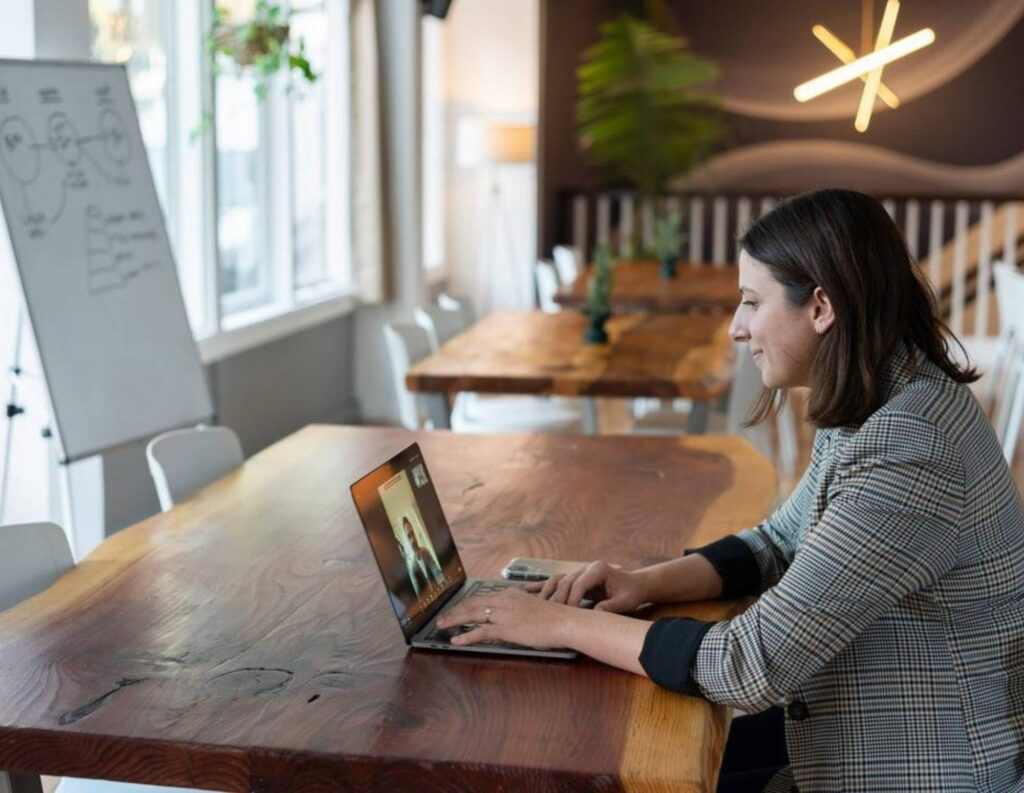 You've invested money into paid advertisements and almost overnight you have a waterfall of new leads pouring into the business. Sounds perfect, right?
The problem kicks in after reaching out to those leads and finding that none of them are actually a fit for your business. Either the company isn't the right size or doesn't have the right budget. Or even worse, they have no idea what your business even does.
Qualifying your leads is how you'll avoid the painstaking process of trudging through dozens of calls, emails, and meetings to evaluate customer fit only to find the lead wasn't a good fit to begin with.
Get more from your marketing efforts by learning exactly what a qualified lead means, how you can alter your current lead generation and marketing strategies to qualify leads, and what it looks like to scale your efforts.
Jump To:
What are qualified leads?
Qualified leads are potential customers who have been vetted and determined to be a good match for your products or services. By seeking more qualified leads, you can reduce the amount of time spent closing leads and reduce marketing costs.
Imagine you own a photography business and want to promote a service taking back-to-school pictures for children who are in 5th grade. If your ad states "Back-to-school promotion for kids. 20% discount," you'll get a ton of parents getting in touch. The problem is only a fraction of the parents who reached out will have kids who are actually in the 5th grade.
Not only would this process waste you and your team's time trying to reach out to all the leads, but it would also be a terrible return on your advertising investment. This is a specific example, but it's a good representation of why qualified leads are important. You can think of them as quality leads whose pain points match your solutions.
Before you create a lead qualification process using your current marketing strategies, you'll need to understand the difference between a sales-qualified lead and a marketing-qualified lead.
Difference between sales-qualified leads and marketing-qualified leads
A sales-qualified lead (SQL) is a potential customer who has already been vetted by the marketing department and has engaged enough with your business to be handed off to the sales team.
A marketing-qualified lead (MQL) is a potential customer who has taken action either on your website, through social media, or through your ads to show they have an interest in what your business does.
The SQL is further down the sales pipeline than an MQL and as such, they're typically more likely to convert into a paying customer. The only problem with an SQL is you might not have a huge sales team to fall back on when you need to hand off a potential lead.
For this reason, it makes more sense for independent businesses to focus on marketing-qualified leads. Since you will be the one vetting and nurturing them through your lead generation funnel, you want them more qualified when you're ready to get on the phone and talk with them.
How to qualify leads
Qualifying your leads doesn't have to be a big, long process. In fact, with the right tools, you can qualify leads in just a few minutes.
Your first step will be to create a standardized process where you can gather more information about your leads. The easiest way to do this is to have them fill out a short questionnaire or conduct a discovery call.
You don't want to lose them yet, so don't ask too many questions, but even gathering their budget, timeline, and project goal can tell you a lot about whether or not they're a good fit.
Pro tip
If you use the HoneyBook, you can receive push notifications that tell you when you have qualified leads.
Using AI capabilities, HoneyBook takes the information from their contact form answers along with your business data to let you know when leads are more likely to book and/or have a higher budget, making them a higher priority for your business.
Next, create a lead qualification scale. This scale determines the likelihood that a lead will convert at a later stage in the sales process. Here are the rankings you want to include and the qualities you can use for each.
1 – A lead ranked this low means they're not likely to convert. Perhaps they don't have the right budget or project goals at all (and there's no room to work with them.) Maybe they only filled out your general contact form but haven't engaged with any of your other channels either, so they aren't clear about what you can do for them– they would take a lot of effort on your part to nurture into a viable lead.
2 – A lead at this level has perhaps interacted with your business a bit, such as by downloading a lead magnet from your website. They have good customer fit and brand awareness, but they may not know too much about your services yet. At this stage, they have the potential to be nurtured into a more qualified lead.
3 – At this level, your leads might be highly engaged with your brand – they've downloaded lead magnets, watched webinars, and follow your social accounts. When they fill out your initial questionnaire, it might look like they aren't a good fit at first (low budget, unrealistic timeline), but you may be able to work with them to put together a project that works.
4 – At rank 4, they just have a few questions you'll need to clarify. They're a good fit and engaged with your brand, but just need a little bit more work to get to booking with you.
5 – Rank 5 leads are fully qualified, and they'll likely book with you instantly. This means they've come to you with an excellent client fit and they already know which services they'd like to use. These are your qualified leads that are ready to convert.
The qualification scale will only be relevant if you have strategies in place to determine the engagement of your leads. Gathering information on your leads such as their lead sources, company size, prior experience, or timeline expectations can all help you rank your leads efficiently.
Ways to generate new qualified leads
Qualifying your leads and developing a qualification scale is easier when you have a larger sample size to work with. Creating a strategy for lead generation in your digital marketing efforts will raise awareness for your brand and cause more potential customers to fill out your contact forms.
Here are a few of the most common lead sources independent businesses use and how you can qualify leads who come from each source.
Qualifying paid advertising leads
When you are creating any type of ad there are three elements to consider when trying to generate and qualify leads::
The image or video is what people will immediately notice when they see your ad. Choose an image or video that accurately represents your ideal client from how they dress to how old they are. If a person can immediately see themselves in the ad, they are more likely to become interested.
Copy is usually the meat and potatoes of your ad. Finding the right words that speak directly to your customers will greatly affect your ability to qualify your leads.
Design is also relevant to qualify leads and you want to include a design that matches your ideal customer's age as well as their preferences.
Using intake forms
Adding an intake form to a website is one of the easiest ways to capture a lead's information. Most businesses do this using a contact form that will have a series of questions.
The types of questions you ask in your intake form are how you will generate the most qualified leads. You want to include questions such as:
What is your job title?
What company do you work for?
What is the main problem you are having?
Identifying who the person is and what kind of problem they are experiencing will help you determine if this person is a qualified lead or not.
Creating lead magnets
A lead magnet is one of the best tools in the sales process because it's free to make and you can use it in various marketing strategies.
A lead magnet is simply a piece of content that you offer for free in exchange for a person's contact information. This could be an ebook, white paper, video series, or anything else that would be valuable to your target market.
The best way to qualify a lead using lead magnets is to create a resource that is ancillary to your main service. For example, imagine you're a fitness coach who focuses on rehabbing people who have had big injuries. If your lead magnet was the five best exercises for injury rehab, you'll get more qualified leads that are interested in your specific line of fitness coaching.
Generate more qualified leads
Independent business owners need to be able to qualify their leads in order to successfully convert them into paying customers. Doing so will save you valuable time and resources that could be allocated to other important areas of your business.
With HoneyBook, you can leverage a suite of tools to generate, qualify, and nurture your leads– all in one place! Capture your leads with custom contact forms, automate your nurture sequence, and send questionnaires that you can use to determine if they're a good fit.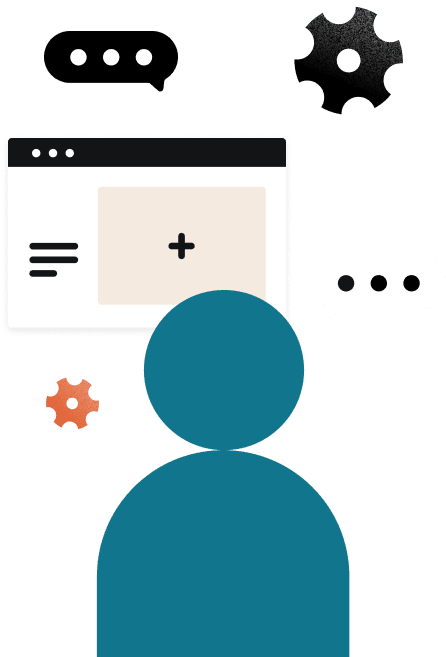 Book leads instantly from your website, social channels, and more.
Getting started with HoneyBook lead forms is easy – just start with a template, then decide what actions you want to include, like intake, scheduling, payment, and more.