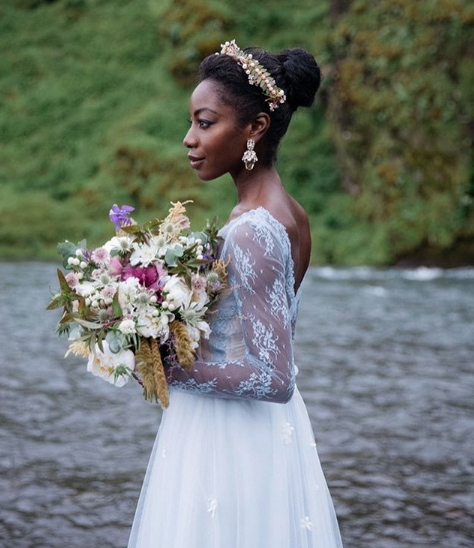 It's the word we all need to talk about, yet avoid out of discomfort: diversity. Listen, I get it—no one wants to feel like they are anti-inclusion. In fact, I truly believe that most people are good and believe in equality. However, it's time for us as creatives to get real. We have a long way to go, and if we can admit that, we can move forward to create a better world for all.
The fact is that even if you don't intend for this to happen, you're probably attracting clients that all look the same. They probably are the same race, gender, sexual orientation, age, and income level. But what you don't realize is that by going with the flow, you may be sending the message that "anyone unlike what you see is unwelcome here". Here's how you can help create a better and more inclusive world, starting with your creative business:
1. Admit where your business is
I got married in 2016 to my African-American husband, Austin, after 18 months of bittersweet planning. I absolutely loved planning our multicultural Jamaican and African-American wedding, but I simultaneously hated all the times I bought a wedding magazine and flipped through 600 pages with no one of color. I hated every time I found a wedding blog and never saw anyone that looked like me. I hated every article about wedding hair ideas where everyone's hair was straight, and the ones that promised "Jamaican wedding ideas" that simply listed major resorts to host your destination wedding. In fact, I remember vividly the day after I got engaged: I searched for "black bride" on Pinterest and only saw black Halloween-themed wedding dresses in the results. It was mortifying.
You have to start by asking yourself where your business is. Look through the last 10 of your clients—do they look the same? I'm not saying it's your fault, but I am suggesting that knowledge is the first step. It's perfectly normal (and proven) that we as humans tend to hang with people who resemble us. (It's called self-selection bias.) So it goes without saying that your future clients will resemble your past ones, due to word of mouth.
However, your services are not race-specific. If you want to send the message that your services are open for all, you need to be proactive about reaching out to diverse clients—so that your future word-of-mouth buzz can start attracting a more diverse audience.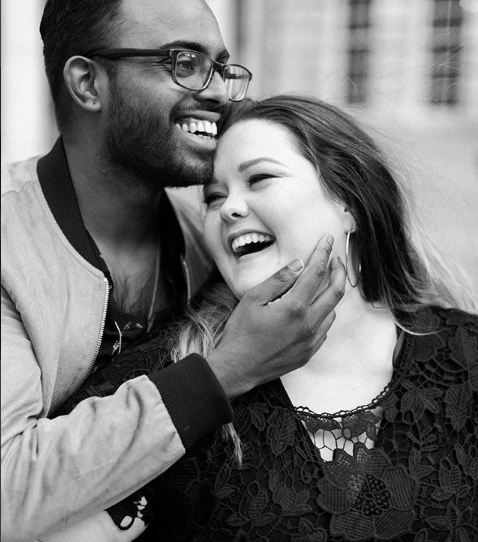 2. Challenge your assumptions
We all know that creativity does not have a certain look, but the reality is that the stereotypical face of creative entrepreneurs is white and female. So the real question is, how can we truly uplift and share stories of people who don't look like us? Diverse clients and colleagues are looking to you for support, whether you realize it or not.
In the same way, challenge your assumptions of the industry. When we think "Southern Wedding", who comes to our minds, even though we know that brides of all backgrounds can be Southern? Stop and ask yourself why that is, and challenge yourself to think twice next time.
Lastly, be more sensitive. Let's go with the Southern-style-wedding example again: if you are constantly posting (very beautiful) weddings hosted at traditional plantation-style venues, how do you think that comes across to African-American brides? Again, I am fully aware that the overwhelming majority of creatives and vendors who do not have diverse clients are not doing these things intentionally. But once we open up these conversations, we can identify where we can improve.
3. Know what makes you unique
One reason I love being a part of the creative economy is that the word creative itself is defined by diversity. No two of us are the same. We all bring different skills, styles, stories, experiences, and personalities to the table.
With that being said, our clients should be just as diverse.
To make sure you are sending a "welcome" message to a diverse audience, take the time to really think about what makes you different. In the same way that you don't need to be 29 to appeal to a 29-year-old, you don't have to come from the same ethnicity, sexuality, culture, or religion as every one of your clients to do your best work. Chances are, what really makes you unique transcends surface-level characteristics.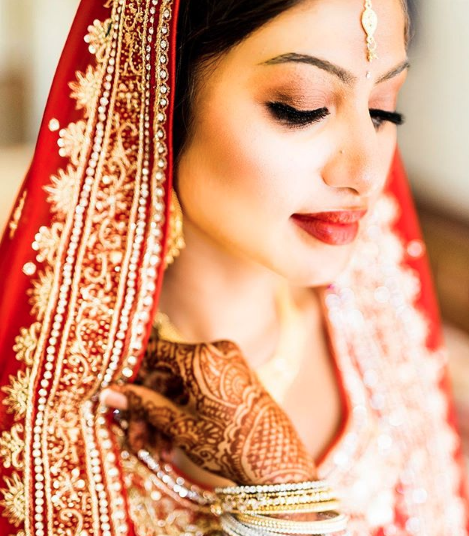 4. Put yourself out there
I created Broomstick Weddings after I got married because I was tired of picking up those wedding magazines. I wanted to create my own space where all brides could feel at home. Where all brides could feel beautiful, not excluded.
I urge you to help your community and show your support for others in whatever way works for you. Offer to write a guest post. Take a vendor that comes from the other side of town to coffee. Show gratitude for the friends this life has given you, while also acknowledging that other walks of life are just as valuable as yours.
And whether you're trying to diversify, incorporate equality into your creative business, or take a stand, you don't have to do it alone. Communities like Broomstick and Rising Tide are here for you—simply raise your hand and ask for help.
We all have a responsibility to define our ideal clients by characteristics that are within their control, not out of their control. After all, love does not know color, culture, language, gender, or size.
And neither does creativity.