Follow these steps to make sure your business is set up to run without you, whether you need to take a sick day or enjoy some well-deserved time off! These tried-and-true processes come from HoneyBook Pros who've learned how to keep their businesses moving forward no matter what.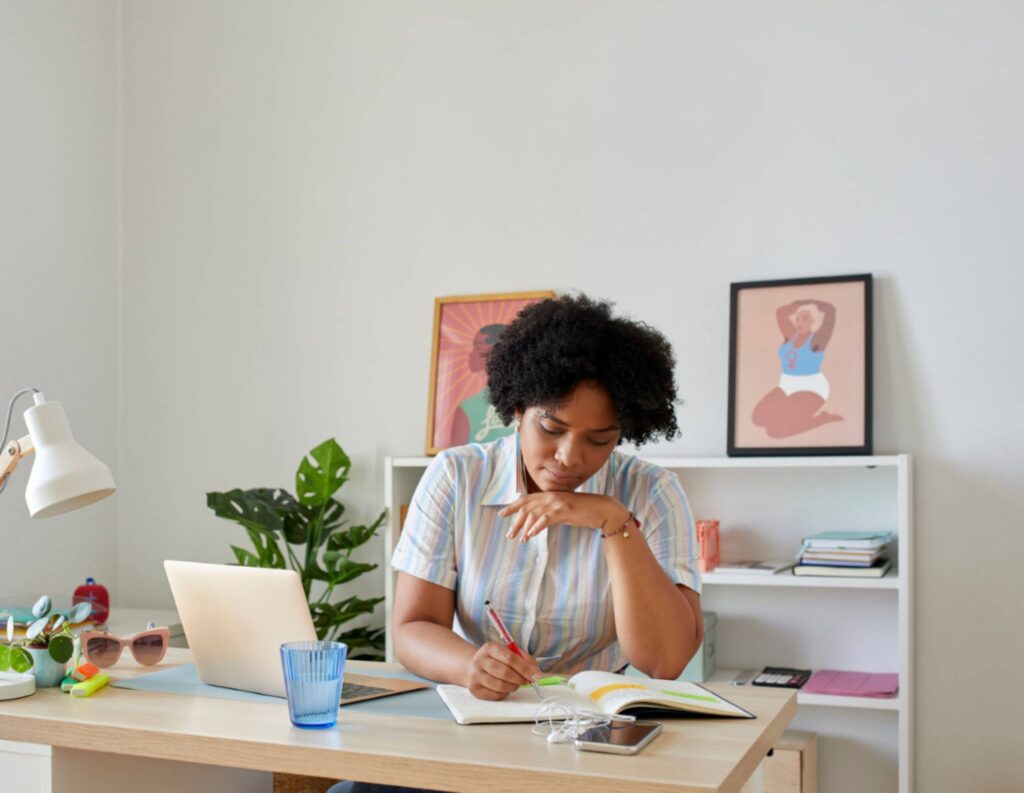 While running a business on your own, you probably aren't thinking much about whether it can run without you. Why worry about it when you're the one at the reins?
Even if you aren't considering selling your business or bringing on new management, there are many reasons you still need a business that can run without you. Sick days happen as well as personal matters we don't see coming. Besides that, you also deserve to take time off like everyone else!
If you don't have the proper plan in place, these scenarios can lead to added stress and, worst of all, you might accidentally leave your clients hanging. Instead, follow these 4 steps used by HoneyBook Pros themselves to make sure your business can still run smoothly in your absence.
1. Fine-Tune Your Automations
With business automation, you can make sure a lot of your admin work and daily tasks keep moving without your oversight. Things like following up with inquiries, sending reminders and nurturing leads are all tasks that you can automate.
Most of the time, these tasks are beneficial to automate even before you need to take time off. By setting them up early, you can monitor how they work and optimize them so you have more peace of mind in a situation where you're completely out of office or offline.
Using HoneyBook's client workflow automation software, you can automate your responses any time someone inquiries through your contact form, which is an essential task to help you convert more leads to clients. Furthermore, you can build automated task reminders for your employees and next steps in your projects for clients to complete or review, such as sending out files.
When you set up your automation, you can customize the triggers down to the minute after clients or leads take certain actions, such as submitting a brochure, paying online invoices or completing a prior step. The next time you're out sick, your projects will move forward without so much as the click of a button.
2. Document Your SOPs
Though automations can capture much of your daily tasks and keep projects moving forward, there's always the case that something outside of the norm will occur while you're unavailable. For these situations, it's best to document your SOPs (standard operating procedures) for anyone who needs to know how to handle the next steps.
Some examples of SOPs you should have on hand include:
Marketing Procedures – Document the channels you use for marketing and how you use them. For instance, this SOP would include your process for creating a newsletter campaign as well as how to create and schedule posts on social media. This would also be the best place to mention your procedure for answering comments and messages.
Client Communication and Meetings – Because not all client communication can be automated, you should document some of your typical responses and especially how to deal with client issues. Also cover any standard procedures for meetings, such as meeting scheduling tools, the system you use (Zoom/Google Meet), and how to develop an agenda.
Events – If your business is in the event space, this is one of the most important SOPs to create. You will likely want a different SOP for each type of event you service, but it should include documentation for running the event, contacting vendors, wrapping up and more.
Sales Process – You may be able to automate much of your sales process, such as following up with leads and sending a services brochure. Yet, not every lead will follow the same workflow, so you'll need to equip your staff with the answers and information to continue moving leads forward.
Project Management – Your project management SOP might include the general steps for different types of projects you offer. That way, if you're out during a major project milestone, your staff can still refer to the SOP to know how to handle it. Your documentation can also include instructions for tracking time and closing out projects in your CMS or project management software.
Once your SOPs are created, make sure anyone who might need them knows how to access and use them. In addition to the SOPs, you'll also need to make sure they can access the tools and software associated with each.
Tonisha Stalnaker, HoneyBook Pro and owner of Stalnaker Virtual Solutions, uses different types of SOPs for project management, procedures and more. She stores both written and video versions of SOPs in her project management software and workspace so her team can use them to understand how to submit time, move projects forward and use all of their tools and software.
3. Identify a Fallback Contact
With SOPs in place, it's time to consider who will use them. One great way to prepare for when you're out of office is to identify a fallback contact. If you don't have employees, this person might be a colleague in your industry or even a friend who you can trust to take over your business reins for at least a few days.
Even if you have employees who can take over daily tasks, you may still want to identify this person for more long-term help. Your fallback should have access to all your SOPs as well as passwords to your business tools. Instead of waiting for an emergency, make sure they have everything they need as soon as you've agreed to that relationship.
Though your SOPs can help your project and tasks move forward, you'll also need to make sure your fallback has a good grasp of your brand. While you're out, they should be able to step in without causing a big shift in client experience. This is why the best candidates are usually other Independent business owners, especially those in the same field as you.
For HoneyBook Pro and Customer Journey Strategist Caitlyn Gray, she knew she needed to identify a fallback contact after a Derecho hit her area and she lost Internet for more than a month. Without the Internet, she wasn't able to do her job fully, and some clients were left hanging while she attempted to work from her phone.
Though most of her clients gave her grace, the client experience wasn't great. Since then, it became her priority to find someone who could continue her client work. Throughout her journey, she was able to put together the following tips:
Identify Your Contact – Find yourself a friend in the same industry serving similar clients that you trust (find yourself a biz bestie). When you have your person, it's time to organize your biz backend.
Document Your Info – You will need to make sure you keep a list of active clients in a system like Honeybook. Create SOP's that would be easy enough for a stranger to follow for each of your services. Have all your logins stored in a location such as Lastpass that can be shared and accessed by multiple people. And finally, create a doc with instructions on what to do if you go MIA.
Create a Code Word – Now is the fun part, your code word! You are going to want to have a canned email ready to go with a word that tells your friend you need them to take over (make sure that instructional document you made earlier is attached as well).
4. Work With a Virtual Assistant
The last tip to making sure your business can run without you is hiring a virtual assistant. Virtual assistants can handle all of the administrative work that your employees or fallback person may not have on their plate.
With a virtual assistant, they can make sure your automations are working properly and help fill in the gaps, like communicating with accounting and payroll (if applicable), or making sure all of your client communication moves forward seamlessly.
For Dana Sacco, a HoneyBook Pro and Systems Specialist, she sets her VA up for success with email templates. Using templates, the VA can continue client conversations while she's out.
I use a VA to keep clients updated on their projects. We have a template set up that we send to clients with a simple copy/paste of tasks that were completed and what we are currently working on, as well as where we are in their timeline.
– Dana Sacco, Automation Systems Specialist
Work With a Pro to Establish Your Business Strategy
Setting up your business to run without you will likely require some heads-down time, but it's worth it to ensure your business runs smoothly while you're unavailable. If you're not sure where to start, consider hiring a HoneyBook Pro specialized in systems and automation to better utilize the small business management platform.
These experts will work closely with you to understand your goals and ensure your business processes are set up to support them. After working with a Pro you'll be equipped with the documentation, workflows and automations you need to run your business on your own terms from anywhere.