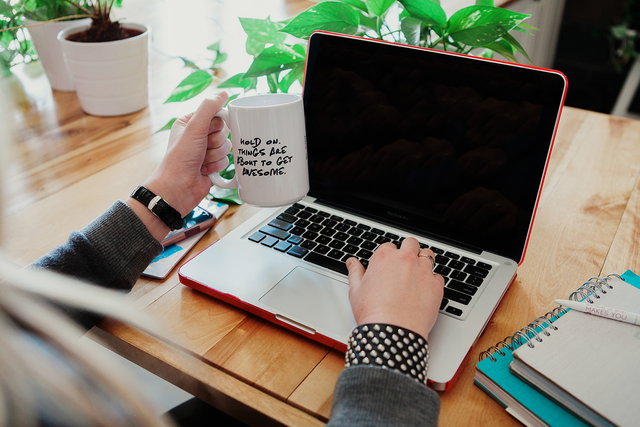 We all know the joy of working with our dream clients… the ones that fit us perfectly, light us up inside, and make our work seem a little bit more like PLAY. But actually getting those clients—a.k.a. converting inquiries—can be a bit of a struggle at times, especially for us introverts.
But ever since I stumbled across an incredibly quick and EASY way of connecting with potential clients, my client conversion rate has risen exponentially!
My secret to converting inquiries
You hear the DING of your email notification and start doing a mega-happy-dance because a new client inquiry just landed in your inbox. Huzzah!
But… now what???
Because in MOST cases, the email will simply say something like "I'm inquiring as to your services and would like to know your pricing." But if you hit REPLY and simply send them a pricing list, you're going to get lost in the shuffle of the other 5, 10, or 15 other competitors they're looking into… and PRICE will become one of their main deciding factors.
That's why it's incredibly important to reply in a way that will help show off your personality, your professionalism, and to connect with them.
Converting inquiries is a game of intentionality.
But if you go too far in the other direction, taking the time to respond with a beautifully crafted email with lots of information that reads more like a novel, potential clients are likely to simply ignore most of what you've actually written… simply skimming through for the highlights or jumping ahead to the price list, anyway.
So HOW are you supposed to stand out?
Many business experts suggest that the best way to respond to an inquiry is simply to pick up the phone and CALL the person back to find out more, or even ask them to schedule an in-person meeting instead. But, really… who's got time for that?
If you're anything like me, the phone is NOT where you shine, and not the best way to make a good first impression.
I also learned (the hard way) that spending precious time scheduling a meeting, rescheduling when they cancel, driving to and from the meeting, and spending time answering their questions only to find out that they're NOT a good fit as a client was one of the biggest time-wasters ever.
So, what to do instead?
Embrace the Power of the Digital World
Luckily, I stumbled across a completely different (and maybe even BETTER) way to make a great first impression. Especially since I can still do it from home in my jammies.
The magic of it all lies within a free online video tool called "Loom." It's simply a Chrome extension for your desktop computer, but is one of the best-kept secrets. (Scope out all the details here on their site at useloom.com.) Since most people don't even know it exists... it's one more way to help you stand out from the crowd and get a leg up on the competition.
Aaaand… did I mention that it's completely FREE?!
Using the video power of Loom is my "secret weapon" for converting inquiries into clients
So now, instead of typing up a super-long email reply to incoming leads… I simply keep the email short + sweet, but surprise them with a personal VIDEO message instead! Converting inquiries can be SIMPLE.
When I receive a new inquiry from a potential new client, this is the EXACT email I prep to send their way (feel free to copy/paste and modify my wording to make it your own):
"Thanks so much for your interest in my [branding photography / what I do] services. I'd love to [capture new photos / do what I do] for you. To start, click here for a quick video so I can say a proper HELLO and give you a bit of info. Next up, check out my brochure (attached to this email) to see which of my [photo / what I do] services might fit you best. Have questions or ready to move forth? Just hit REPLY to keep this conversation going via email or click here to schedule a call with me if you'd prefer to chat over the phone. I'll answer any questions you might have and get you set up with a [photo session / what I do] that best fits your needs. Hope to see you soon!"
Then I'll go into Loom and create a quick (2-3 minute) video specifically for that person. It doesn't have to be perfect, but it needs to be real. I'll say hello to them (being sure to say their name), introduce myself, thank them for reaching out, and then give a quick overview of my style, the services I offer and which of my services might best fit their needs (based on any information provided in the email they sent my way). I'll also tell them the next steps to take, such as "reply to this email" or "schedule a call with our online meeting scheduler," so they are directed to take action.
Then I include that link to the video in my email reply and send it their way. And while it all seems so straightforward and basic, it is actually quite powerful.
Here's why this works so well:
In using Loom to create a custom video response to your leads, you're cutting through the noise of the competition and are providing personal attention to your potential client from the very beginning of your relationship.
And this isn't just a canned response or generic video you're sending them… you're stating their name, answering their questions, and are giving them your full attention… all of which makes them feel incredibly special and really taken care of, right from the start.
It also gives you a chance to show off your personality a bit, so they can meet the REAL you and have the chance to spark an instant connection. And if it turns out you're not the best fit for them, they'll know that right away, too (and neither of you will have wasted any precious time scheduling and attending phone calls or meetings).
Most people have told me that they had expected to simply be taken to a generic marketing video when clicking the link I sent them, so they were actually blown away by the fact that the video had been created just for them. In fact, I have had several clients tell me that they booked my services because of this video.
In any case, sending a personalized video response to your leads makes you appear incredibly professional and helps you stand out from your competition in a BIG way.
Attention to detail becomes a part of your BRAND
You're putting your best foot forward… leading with your personality and personal attention, all while saving precious time in the process. And when this potential client is comparing your information with all the others they're looking into, guess who they'll be most excited to work with?
So the next time your inbox *dings* with the notification of a new client inquiry, you can do a happy-dance for a completely different reason… feeling confident that you'll soon be making a powerful connection, converting inquiries like a boss…  even though you're still wearing sweatpants.
Ready to sell well & book more clients? Get our Small Business Sales Strategies Ultimate Guide.