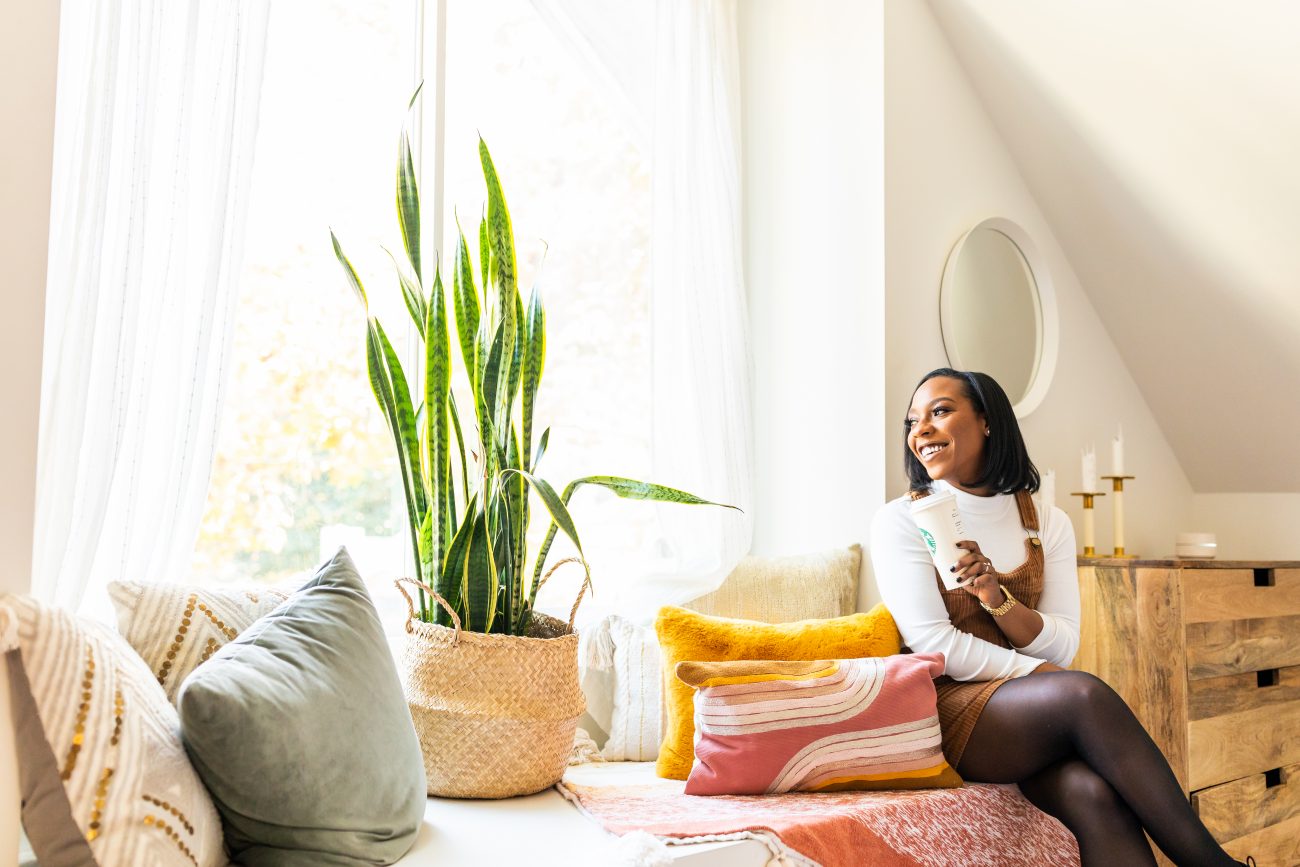 The content you create on your podcast does not have to stop after you post the audio. You can repurpose podcast content for all the people on the internet to see and utilize! You are committing to recording a 20-45 minute podcast episode every week and sharing valuable content. Therefore, it's important to share that information everywhere with all types of content consumers.
Plus, remember, your audience is made up of all auditory, visual and kinesthetic learners alike. By repurposing your podcast content, you'll connect with all three learning styles across a variety of platforms. What's the point of creating multiple different content calendars when all of your content can originate from one channel, your amazing podcast!
Here are five easy ways to repurpose your podcast content to make your episodes work harder for you: 
Where to Begin When Repurposing Podcast Content
Let's talk about where you start before we jump into the how-to of repurposing your podcast episodes. Transcribing every episode of your podcast is the simplest way to capture the content you have created. Transcripts make it easy to quickly review the topic and tips that were shared on your show. 
Pro Tip: I highly suggest using software like Otter or Rev to transcribe and store your transcripts. Both platforms make it easy to search keywords with all the audio that you have saved so that you can get to the correct recording quickly. You'll create a beautiful content library to reference whenever you are ready to repurpose your content by transcribing your podcast episodes. This is so much easier than having to go through ALL of your audio and relisten to locate different subjects you have covered.
Repurpose Your Podcast Content into Blog Posts
Now that we have the transcription, we are halfway to creating a full blog post! Maybe you have recorded an episode where you walked your client through tips and tricks to do XYZ or even a beautiful story about how you launched your business. You can edit those episodes and even your interviews to create posts for  your blog and help increase your website traffic.
AI transcriptions are typically riddled with spelling mistakes, readability issues and misunderstood phrases (Otter often thinks I am saying the word friend when I say my name, Fran). Avoid copying the transcript and throwing it up on your website without proofreading in order to make updates to the layout and wording. Try to use the transcript as an outline and clean it up, add-in section titles (subheadings) and insert transition words that might be needed when reading the transcript vs. listening to the audio. 
Embed the audio player from your podcast host so that readers can opt to listen to your episode as well when you post on your blog. It's a win-win for you and your audience and you did not have to write a blog post on a blank page with a blinking cursor looking back at you!
Use the Podcast Audio for Reels/TikTok
I am sure you have heard the rumors that Instagram's algorithm favors Reels and seen the overnight success of TikTok. Now is the time to capitalize on these trends without overextending yourself.
Try finding 15 to 30-second clips for your audiograms to post as Reels and videos on TikTok. You can create audiograms using apps like Wavve or Headliner. You need to promote your show anyways, so why not also create potentially viral content for your social media channels. These can also now be used for Pinterest since they introduced video pins.
Be sure to use the transcription feature on Headliner or Wavve if you are using a still image when creating audiograms for Instagram Reels and TikTok. Your audience can still consume your video content even when their phones are on silent!
If you record videos while recording episodes, grab sections of the video to post as a Reel or TikTok video. People love to see your face, so give the people what they want, friend!
Save Podcast Video Recordings for YouTube
Speaking of videos, if you record your episodes via Zoom or Streamyard or any other video streaming software, why not repurpose that too? Imagine having YouTube, IGTV, Facebook video and a Podcast episode to post from just one hour of working! That sounds like a dream comes true to me and a time saver.
Video consumers have the highest percentage of internet traffic, and if you are running a business, we for sure want a piece of that pie. When recording your episodes save all the audio files as well as the video. For YouTube and IGTV I would suggest creating a standard intro that you can use for those episodes to add to each video.
When you go to post your video on these other platforms use the show notes that you wrote for the podcast episode to go into the description. We do not want to start from scratch with creating the description 2-3 more times, even if we may have to tweak a few things to satisfy different keywords and audiences. You want to repurpose content to save you time and not create a new stressor for you within your business.
Pull Podcast Content for Social Media
Finally, you should use the transcript to pull social media content. IG and Facebook posts have become like mini-blog posts for our audience to consume and can take hours to write out weekly content. You can easily go grab a short excerpt from a past podcast episode to use to write your weekly content by using your new podcast content library.
If you gave out three tips on your podcast, try using each tip to write out three different posts for your social media. This can also be used to lead your audience back to your podcast by adding a call to action at the end of the post to go listen to your show.
You can take your content writing time from lasting five to six hours a month down to two or three hours a month! Imagine how much time you can get back in your week just by utilizing the content you already created instead of starting with a blank space!
Now You're Ready to Repurpose Podcast Content
Organizing the content and creating workflows around this new process of leveraging your podcast content may take some time, but it will be so worth it! 
Pro Tip: Try creating a workflow for yourself and your team within your project management system that starts with recording your podcast episode and builds out content for one other platform to get started. If you are worried that your audience will get tired of hearing the same content over and over again, remember we all learn differently. Not everyone who listens to podcasts will read a blog post, watch your YouTube video or follow you on the 'gram.
You are ensuring that more people have access to the valuable information you share each week by repurposing your podcast content.
Building out a way to show up on multiple platforms without spending too much on each will ultimately help you organically grow your online presence one episode at a time.