The Heroes Series is a new feature of the Rising Tide Society, focused on lifting up emerging voices in the creative and entrepreneurial community. This series is brought to our community by the Creative Council – a team within the Rising Tide Society dedicated to serving as a creative think tank to foster a community over competition mindset and to build intentional relationships to create an environment that is focused on empowerment, encouragement and education. We're starting this series to lift up new, emerging, and storied voices that have something to contribute to the Creative Economy.
Creative Council Member Joni interviewed Filipino-American Florist Saria Dy of Rue Anafel to find out more about her life and business. Saria is an up-and-coming florist in the Portland, Oregon area. We are excited to share her entrepreneurial journey with you, in her own words.
—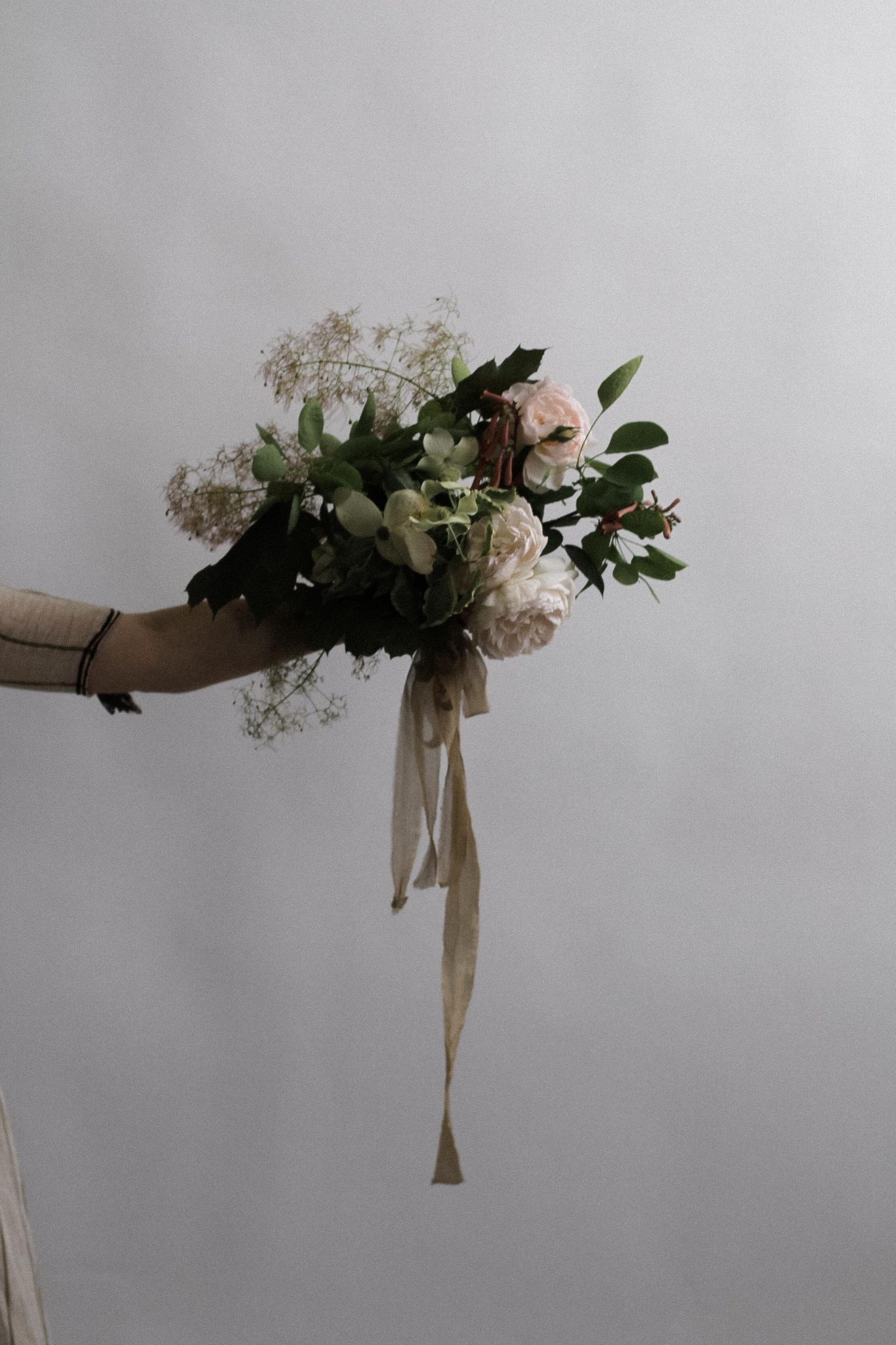 After years of being a freelance photographer, I felt tired of sitting in front of a computer all day. Although I shot a lot of film then, I longed for a tangible art practice, where I created something with my hands. I have always loved nature, I grew up in Utah where the main source of entertainment was to hike into the mountains. I had a liking to styling, to photographing, and to nature, so naturally I became intrigued with floral design. After feeling unsatisfied with what I was doing in terms of career,I one day decided I wanted to be a floral designer, and so I sought out to do just that. I ended up freelancing for a few years, and in a time where I was in between jobs a friend motivated me to take the leap and start my own floral design business. I was hesitant at first, because I felt I was too young and inexperienced, but I decided to take the leap regardless and am happy I did.
I have many mentors in my life, as I'm constantly humbled and inspired by the strong women I'm surrounded by in my life. I was raised in a large family with many aunts and female cousins. All independent, strong, and intelligent in their own right. I also believe it is important as a woman to have an immediate lady tribe. I was a tomboy growing up and always leaned more towards having male friends. My life has been much more fulfilled since making it a point to have other women in my life, and they serve as mentors to me. I believe friendships would always be purposeful, and friends should help one grow in some aspect of themselves. My mother, above all, is my main mentor. She is an entrepreneur herself. Her mantra to me was, "Don't ever rely on anyone but yourself." As well as, "School and your career before boys." She is a self made woman with a fascinating story who moved herself and her family from the Philippines to the United States to give her children a better life. At times I feel marginalized within the business community because of my race, color, and ancestry, but my love and dedication for floral design is rooted in my desire to connect with my femininity, other women, and my matrilineal ancestry.
Having a business is difficult when one doesn't have any money. I am completely self financed at the moment. What I have and earn on my side jobs and from my business funds my business. Success is an interesting concept that I'm constantly working to deconstruct and reconstruct for myself. I think it's known that success is not objective. As it is always changing, at the moment, success to me means being able to pay rent for my work studio purely based off of money I've made through my business, as well as further making connections with my community. The reality is that running a small business is difficult; it's not easy or as glossy as social media makes it seem. I like to joke and say that its easy as hell to start a business, the difficulty is in running it. These aren't the things we speak about on social media, but it's the truth for many small business owners I know and for myself.
Being a floral designer means working with perishable materials in a world where there are problems surrounding sustainability, consumption, and workers rights among a plethora of other issues. Sustainability is important to me, but it's difficult to be sustainable in a consumer world with limited monetary funds and consumer demand. I try my best to source naturally grown, local, and fair trade materials. It's a constant struggle trying to only buy product that is sustainable and local, while at the same time affordable, especially when the client is asking for peonies in spring. I'm still learning how to navigate these problems, and I'm learning from my own experiences and reading the experiences of the flower community..
If you are thinking of starting a business, I say take the leap! Even if you need to take it slow, step away for a little and come back to it, or keep brainstorming ways to pull it off, the journey has been fulfilling and worth all the sacrifices and stress. I've built a community, learned new things about myself, and meet so many creative, driven, and inspiring people. There's nothing in my life that has challenged me as much thus far. A piece of advice I have is to remember to not hold your self worth in your business and don't forget the piece of yourself that is independent from work. "All work and no play makes Jack a dull boy."
For more information, check out www.rueanafel.com or email Saria at [email protected] Learn more and grow your business with HoneyBook's software for florists.