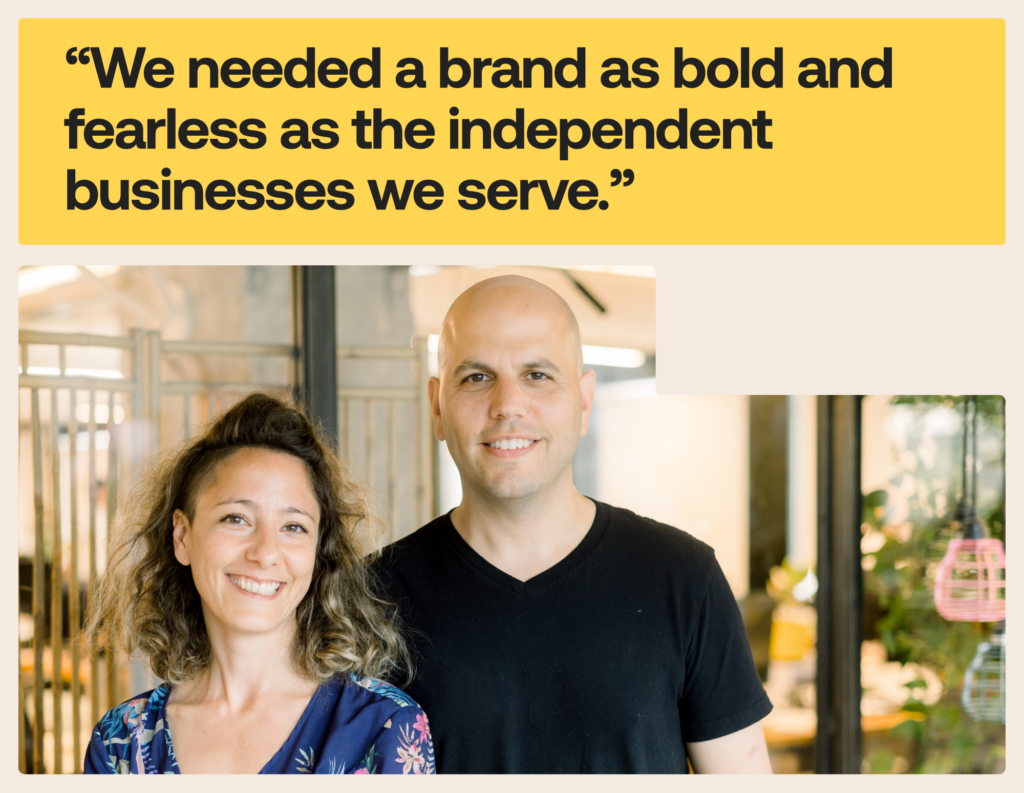 HoneyBook was born out of a frustration with the status quo; with the reality of how hard it is to run your own business. Naama, my wife and co-founder, and I were both independent business owners. I ran a bar and she had a web design studio. We loved serving our clients and creating memorable experiences but not all of the admin work that came with it.
The time wasted writing contracts, sending invoices, and getting lost in endless email back-and-forth. The worrying about overbooking, letting leads slip through the cracks, and maintaining a consistent brand. As we talked to other independent business owners, we realized we weren't alone in our struggle and the friction it created for our clients.
Independents have such passion for their businesses but are held back by all the admin tasks. There had to be a better way but we couldn't find a platform that had everything we needed. So we decided to build it ourselves and that's how HoneyBook was born.
Business flows your way
Every independent business owner knows how important client relationships are to their success. Whether it's photography, business consulting, event planning, or graphic design, you're delivering a personalized service tailored to the needs of your individual client, and you need software that understands that. Our vision was to create a single platform that would enable independents to create efficient processes that power the backend of their business, while also delivering a memorable and delightful experience for their clients.
Over the next decade, we built tools for business tasks like invoicing, contracts, client communication, online payment software, etc. But as we learned more about how different independent businesses work, we realized the key to creating great client experiences isn't mastering a single task, it's understanding how they all fit together.
The actions a business owner takes in their workflow impact the quality of the experience they are delivering for their clients. We understood that these seemingly separate parts—the workflow and the client experience—are actually two halves of the same whole. They are interconnected and essential to successfully selling and delivering services to clients. This holistic process is called the clientflow, and HoneyBook has evolved to help independents perfect it.
It starts from the moment a potential client discovers your business up until their decision to renew or leave a glowing review. To get to this positive endpoint, every stage of the clientflow has to be seamless. Any point of friction can jeopardize the relationship a business owner has worked so hard to build.
HoneyBook empowers independent businesses to create a frictionless clientflow customized to their unique brand, business, and client needs. From the first inquiry to the final online invoice, business flows your way with HoneyBook.
The new HoneyBook brand
This realization marked a new stage for HoneyBook as a company. We've since launched the most substantial update to our core product to date that enables our members to build the processes that best fit their business needs. So it was time to bring our brand into this new era as well.
We needed a look and logo as bold and fearless as the independents we serve. We also wanted a visual identity that would capture the notion of flow—the seamless business operations and client experience our platform enables.
I believe our new brand achieves this vision. The yellow, a color we affectionately call "rebel yellow," anchors the new brand in feelings of courage, creativity, and daring. Characteristics that embody the spirit of independent businesses. All of you charting your own course, saying no to the status quo, and pursuing your passion on your own terms.
The logo and motifs evoke momentum, a sense of smoothly moving forward toward the new clients, goals, and growth that lay ahead.
We're excited to share this new look with you and we hope you love it as much as we do.
Our commitment
Our mission is to make it easier to run an independent business. We want to eliminate the operational friction that too often stands in the way of someone pursuing their passion. Because everyone should have the opportunity to be successful in business, doing what they love.
Discovering our category and launching our new brand are important milestones on the path to realizing our mission. With the language to define the way independents work and a look that better reflects their identity in the market, we believe we can be a better partner to our members. But the work doesn't end there.
These updates follow the launch of our new pricing plans, designed to make our platform more accessible to businesses in all stages of growth, and a series of product advancements like our new scheduler. Up next we will launch features that enable our members to showcase and book their services instantly, and take control of their finances, from business expenses to taxes.
We are committed to developing the best tools and resources that power independent business success. I look forward to growing and advancing our platform alongside all of our current and future HoneyBook members. Thank you for sharing your business journey and joining us on ours.