You know those cute little filters on snapchat that tell you your location? They're called geofilters. Whether you're an event planner, a photographer, a calligrapher, or even a dj, anyone can utilize this great feature.
Everyone is using snapchat these days and if you're not, stop right now and go create an account. The geofilter feature is quickly becoming very popular for events. Creating florals for an upcoming party? Make a fun geotag for the event while also promoting your business. Surprise your brides with a geofilter on their big day! It is more simple than you'd expect.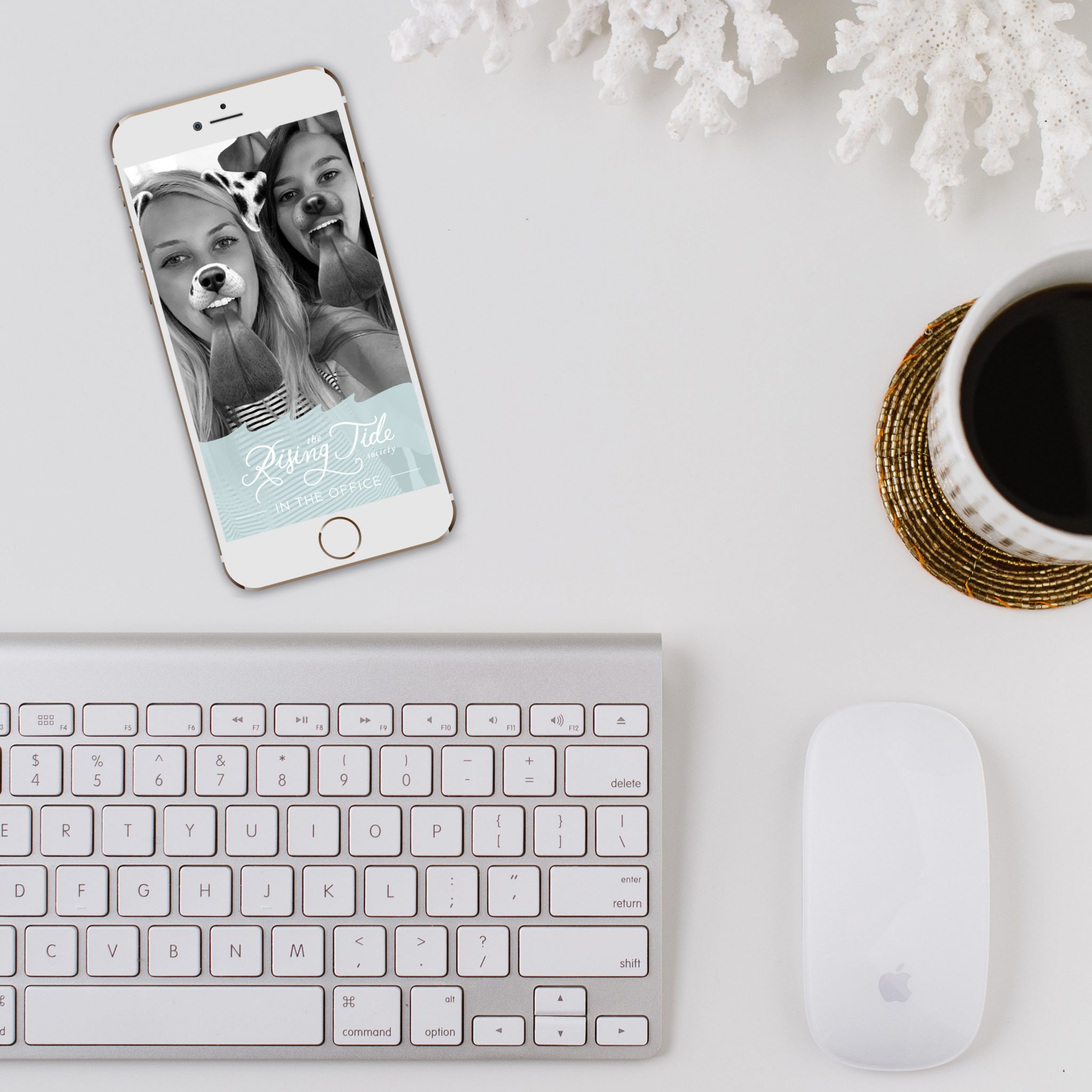 How to create a Geofilter
1. Create a 1080 x 1920 PNG. It's as simple as that. You can make it on photoshop or illustrator–just make sure to export it as a PNG optimized for web.
A few things to keep in mind:
– Keep it small and simple. If the geofilter covers too much of the screen, people won't use it. People tend to like filters across the bottom of their screen better.
– Use transparencies. If you need some contrast behind your graphic, try laying a transparent shape under it. This way your graphic stands out and the photo can still show through.
– Lastly, snapchat does not allow the use of hashtags or social media handles in a geofilter so before you go start designing, keep that in mind. Additionally they suggest you stay away from borders around the whole screen.
2. Go to the Snapchat website and log-in to your snapchat account. Upload your graphic. Choose the exact area by finding the address and drawing a fence around the location you'd like it to appear. Set the time you'd like your geofilter to be available.
Pay attention to the time zone! I have made this mistake. Geofilters can quickly become expensive. You can adjust your fence and times to bring the price down.
3. Click Submit and wait for approval! Snapchat has always gotten back to me rather quickly!