Hiring managers often scramble to create the right experience for new hires. Using a new hire checklist helps you cover all your compliance bases and support new employees from their first day on.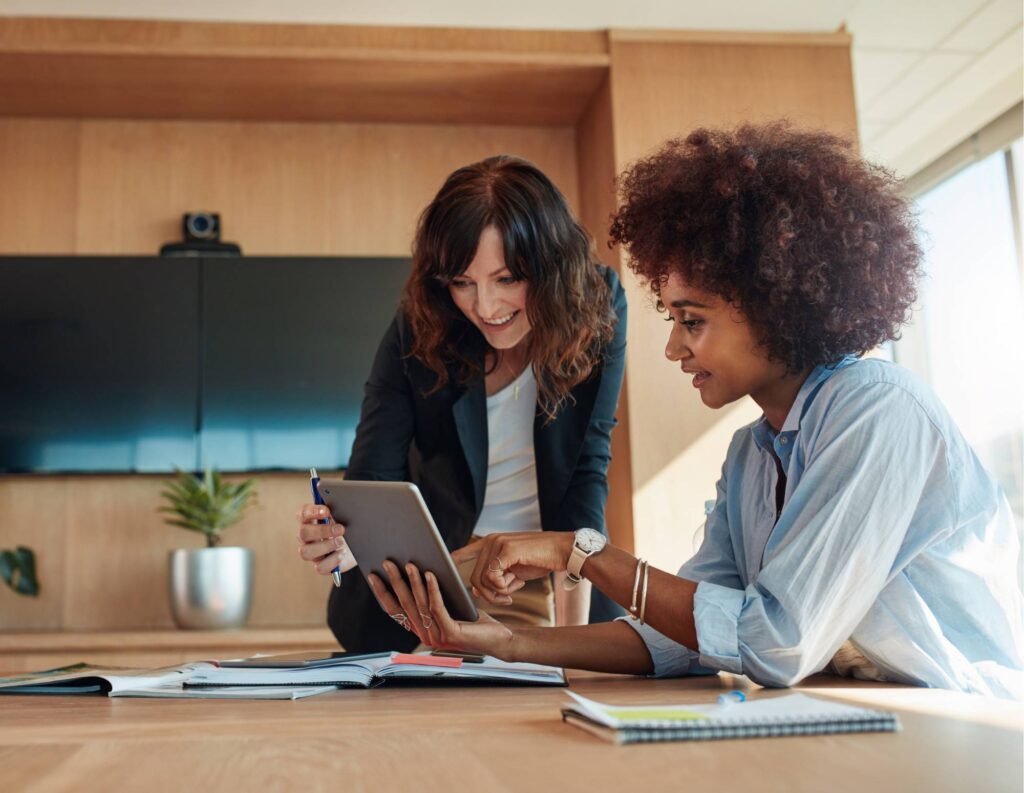 Adding new members to your team is exciting. Your business is growing, and you see so many possibilities for a successful future.
But to ensure that success, you need a dedicated approach to bringing on new people. This means being strategic and creating clear steps for hiring managers to take. Improve your onboarding and training processes with the ultimate new hire checklist.
Jump to:
What is a new hire checklist?
When you're adding people to your team, there are lots of moving parts to juggle. You have to consider tax documents, compliance, onboarding procedures, the employee handbook, and so much more.
A new hire checklist guides you through it all. It is a pre-established document that helps you and the team never miss a step. This way, you can rest assured that you've covered everything. Your new hires will be well on their way to a successful role in the business.
What are the benefits of a new hire checklist?
Your new hire onboarding checklist will be a key component of your overall hiring and recruiting strategy. Having an agenda of what needs to be done, and in what order, gives you these perks:
Stay organized – It's easy to think that you've got onboarding in the bag. How hard can it be to get the right documents in order? More often than not, you'll create more stress and even compliance issues when the process becomes chaotic. A checklist keeps everything organized in one place.
Never miss an important requirement – Some steps are about more than just company policy. You are required to gather certain tax forms from new hires to comply with state and federal laws. A checklist helps you ensure you never miss anything.
Track progress – You can share the checklist with the new hire and go over it together. Both parties will be able to track their progress to see what they still have to do and when it needs to be done.
Create a consistent process – When a business's onboarding process isn't consistent, it's hard to create the work environment you want. A consistent process, on the other hand, ensures everyone understands business values and goals. A checklist helps keep that consistency in place.
Create clarity – Nothing is worse than starting a job and having no idea what you're supposed to be doing. A new hire checklist sets up expectations from the start. New employees have a clear trajectory to get througdh onboarding.
Remember that an employee onboarding checklist is a living, breathing document. You can always make changes. Make sure to use a clientflow platform like HoneyBook so that changes are done in real time and everyone can see them in one place. 
Your ultimate new hire checklist
The time has come to provide you with a complete new hire checklist for your business. Use this onboarding checklist template every time you're onboarding someone and need a refresher.
1. Prepare paperwork
For regular part-time or full-time employees, you'll need to get a few documents from them upon hiring. Form I-9 and Form W-4 are government requirements so you can confirm their employment eligibility and withhold taxes from their paychecks. Then, when tax time comes, you provide them with Form W-2, which reports their income and tax withholding for the year.
Contractors are a little different. Instead of the above forms, you need to get a W-9 from them, which allows you to issue a 1099 tax form after the year has ended. You don't withhold their taxes for them, so they'll use the 1099 to report their earnings to the IRS.
2. Set up technology access
New hires will then need to be set up in your systems. This includes any hardware or software they need to use to complete their daily tasks. They may need computer logins, software logins (including HoneyBook), and other logins for proprietary tools or systems.
3. Provide employee documents
Many businesses create an employee handbook that includes policies and everything new hires need to know. This may include important information about dress code, work hours, expense reimbursement, pay periods, paid leave, and social media policies.
You may also create something called standard operating procedures (SOPs), which outline exactly what employees need to know about complying with standards or requirements while working for your business.
4. Schedule orientation and training
Be very clear with new hires about dates and times they need to remember. Outline when and where orientation will be. Each new hire may require different types of training, so take the time to provide details about exactly what that training will look like.
This checklist item should also include notifying existing team members about their role in onboarding and training, ensuring they know their responsibilities in the upcoming meetings.
5. Provide an office tour
If you're hiring in-person employees, give them a tour of the office on their first day. This helps them get situated and oriented with the space. Show them where the restrooms are and any other communal areas like break rooms or kitchens.
Remote workers don't always have to be excluded. You could create a digital tour experience, where you show them around the office virtually. Or, you could just have them meet with multiple team members and departments on their first day. Schedule some time for everyone to get to know each other.
6. Create a check-in plan
New hires may feel completely overwhelmed by their first few days. They have to remember new names and hierarchies on top of their new responsibilities. Include a plan for regular check-ins with them.
Perhaps at the end of each day, you'll meet to discuss their experiences and questions. Staying open to communication is a must for a successful onboarding process.
7. Provide opportunities for feedback
You can learn a lot about your business from new hires. Ask them for feedback as they're learning the ropes. They may see something in your processes that needs improving. They may tell you something that confused them that you need to address. Two-way communication is crucial for good team management.
Why you need HoneyBook for successful onboarding
Hiring managers face a range of challenges to ensure new hires are trained consistently and supported in their initial days with the business. Your employee onboarding process will improve when you have a checklist to keep you on the right track.
HoneyBook helps you make it happen. The clientflow platform provides all the tools you need to manage your business more effectively, including adding new team members, assigning tasks like training components, and keeping everyone on schedule.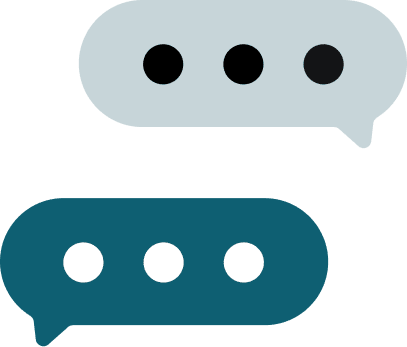 Ensure consistent communication
Use HoneyBook to manage all of your client communication in one place.