Ready to level up your business? Learn how to raise prices this year and do it successfully so your new and current clients understand your increased value.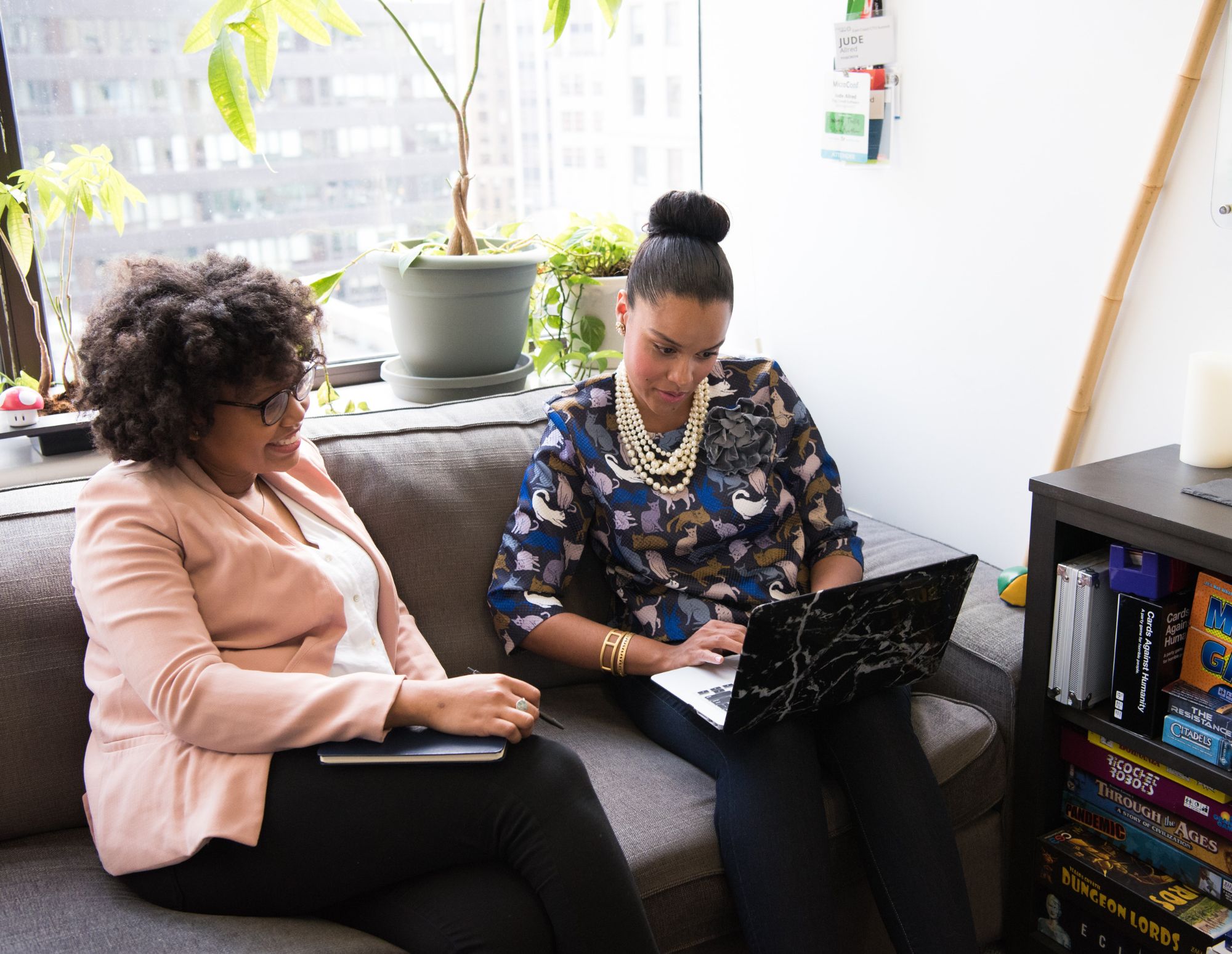 This year, it may be time to reconsider your pricing. Determining both when and how to raise prices as a business owner can be a challenging process to navigate. You may already have a pricing strategy in place, but are unsure how to grow beyond that. And you're not alone—many business owners find themselves caught in a cycle of self-doubt and uncertainty when it comes to raising their prices.
If you're considering changing your business rates, read on to learn helpful ways to prepare and strategies for how to raise prices in 2023.
Jump to:
Signs you should raise your prices this year
There are a number of reasons why you should adjust your pricing periodically. For one, rising inflation rates, economic changes, and shifts in the industry can have an impact on your profitability. Tack on the growing demand for your services, heightened expertise, or an improved client experience—factors that all signal a need for increased pricing. While maintaining your existing pricing might feel like the easiest or most comfortable option, choosing to raise your prices is essential to business growth.
Feeling unsure if now is the right time to increase your pricing? Here are a few signs that it's time to raise your prices in 2023.
You've gained more expertise in the past year
Whether you've taken a course, received a new certification, or gained additional client experience, your growth in industry expertise may be a sign to raise your prices. Ask yourself, "What added value can clients gain from this growth?" and "How can this knowledge help me better serve my audience?" As you grow in your industry and expertise, your prices should continuously grow with you
You have limited capacity for new clients
As a busy independent, time is money. And if your time is constrained—with current client work, new client demand, or your lifestyle—your capacity to take on new work is in short supply. Raising your prices will allow you to take on fewer projects, free up additional time to pursue other tasks, and begin attracting higher-paying clients.
You've upgraded your client experience
As your business has grown, perhaps your client experience has improved. Each touchpoint the client has with your brand adds value to the service overall, so don't be afraid to charge more for a heightened client experience. People will typically be willing to pay more for a higher quality service or product.
Pro tip
We recommend evaluating your pricing objectively and mocking up a clear plan for how to inform your clients. Confusion can make a price increase hit negatively.
You've set a goal to grow your business
Are you planning to hire additional team members this year? Will you need to invest in new tools, resources, and systems to grow your business in 2023? If you plan to invest more money into your business this year, the prices you charge clients may need to increase with the investment.
You've set a goal to grow your business
Are you planning to hire additional team members this year? Will you need to invest in new tools, resources, and systems to continue growing your business this year? If you plan to invest more money into your business, the prices you charge clients may need to increase with the investment.
How to raise prices: 5 steps
If you're ready to raise your prices in 2023, start preparing now. Give yourself enough time to follow the necessary steps to implement and communicate changes to your pricing, allowing you to confidently enter the new year with new rates. Be prepared and learn how to raise prices by following these five steps:
Reflect on your pricing strategy, industry, and ideal clients
Is your current pricing strategy working for you? How does your pricing compare to others in the industry? Are you attracting your ideal clients? Now is a great opportunity to reflect on your business's finances, the competitive landscape, and your business goals. Consider whether or not you should reevaluate your approach to pricing.

Perhaps if you're at your maximum working capacity but aren't hitting the income goals you aim to achieve, you could start targeting higher-paying clients or create a scarcity of your products and services to boost demand. If you notice your offers are priced way below market compared to others in the industry, you may want to reconsider your pricing strategy and how you charge customers.

Reflect on where you're at now compared to where you want to be a year from now. If you find that your current pricing strategy isn't serving you and your business goals, it may be time to change your approach to pricing.
Define your value
Your expertise is valuable and defining what that added value is can help clients feel confident in what they can gain from working with you. What pain points are you solving for clients? What sets you apart from others in the industry? Do you have data or testimonials that showcase your best work?

Appeal to existing clients and attract new ones by highlighting your value. Showcase your previous work and business success in a case study, website portfolio, pricing guide, or on social media. Increase the perceived value of your service by providing success metrics, work samples, and client testimonials.
Defining your value will help promote your offerings to clients, while simultaneously providing you with proof points to feel confident in your expertise and ability to help solve customers' problems.
Project your goals and availability
Do you dream of working fewer hours? How about bringing in bigger paychecks each month? Perhaps a combination of the two? As you look ahead to the rest of the year, you'll want to equate your financial goals with the number of working hours you expect or want to put forth each month (plus the number of months you intend to work next year). These will help to determine the number of new projects you'll need to take on each month to achieve your goals with updated pricing in place.

When equating your availability and goals, be sure to track the amount of time it actually takes to complete a given task or project so that you can better plan for the future. That means adding up all the time spent on the communications, ideation, execution, and delivery of your services or products. Always overestimate how long work will take and consider using a time tracker tool to help manage your time.

Most importantly, account for your physical, mental, and emotional capacity for work. Building a business you love that serves you means identifying your capacity and how you want to work.
Notify your current clients
When you raise your prices, it's important that you notify your existing clients and customers well in advance. Provide them with some context for the rise in prices, but keep it short and sweet. Open the floor to questions, communicate your timeline for the price raises clearly, and send follow-up communications to avoid confusion.
Ensure that your tone remains informative rather than asking for permission. Know the value you provide clients with and communicate that value to your clients with confidence!
Update your pricing across all touchpoints
Lastly, ensure you remember to update your pricing across all brand touchpoints. Include your new pricing on your website, pricing guides, and brochure templates, sales platforms, and profiles to reflect your updated offerings. Don't forget to highlight your value when you promote and raise your prices so that prospective new clients feel eager to work with you.
Tips for raising your prices this year
Consider promoting your updated rates with these effective pricing strategies.
End prices in 9
Ending prices in '9' or '99' is a scientifically proven tactic often used by marketers to boost sales. People tend to focus on the lower digit on the left and round down, making the price seem more affordable.
Offer pricing tiers
Appeal to clients of different price points by showcasing your offers in three to four package levels. Generally, the middle package will offer the most appealing price while posing the best value for clients, and the other packages will be priced at lower and higher ticket prices.
Instill trust
Nothing sells customers on a service or product's value quite like hearing about other people's experiences with them. Place client testimonials and reviews in close proximity to wherever your updated pricing appears. If you don't already have testimonials for your business, reach out to previous and current clients to ask them to provide some.
Demonstrate your value with a clientflow platform
HoneyBook's clientflow management platform helps independent business owners create dynamic, interactive pricing guides that they can send to clients online. Beyond standard file templates, these files go a step further to connect your clientflow. If you want to create a more streamlined process, you can create a HoneyBook pricing guide that allows clients to select services and pay online in just one step, instead of going back and forth with you over email.