Learn from certified pricing professional Dr. Michael Tatonetti on how to establish your pricing strategy and services in a way that aligns with your business value.
Whether you're just starting your business or looking to raise your rates, pricing can be a confusing process to navigate. If you're struggling to assign a dollar value to your services, you're not alone! It can be hard to understand where you stand in relation to your industry and landscape. As you grow, it's not always intuitive to know how you should be scaling your pricing either.
We sat down with pricing professional Dr. Michael Tatonetti to find out everything you need to know to determine your value and price your services accurately. Watch our webinar replay above or read on to learn more about service pricing.
Jump to: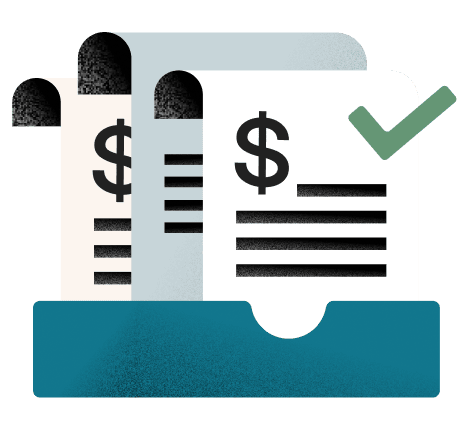 Sell your services in style
Create professional and branded invoices in minutes with HoneyBook. 
Determine your pricing strategy
When it comes to pricing, there are five key strategies you can choose from. Instead of taking a stab in the dark, these guidelines can help you develop the reasoning behind your pricing so you always know how to cover overhead costs and turn a profit. The five pricing strategies are:
Competitive – Analyze your competitors and price based on what they're offering. The issue with competitive pricing is that your value may not be in line with your competitors, so this strategy is best used for baseline research.
Cost-plus pricing – For product-based businesses, this is the best pricing strategy. Your cost plus your profit equals your price.
Skimming – With this strategy, you'd set your pricing high then slowly lower it until you build the number of clients you want.
Penetration – Penetration is the opposite of skimming, where you would start your pricing low to capture a larger client audience before slowly raising your pricing.
Value-based – This is one of the best pricing strategies because it's based on ROI for your clients. You'll price your services based directly on their value rather than what your competitors are doing.
Define your business value
If you choose to use value-based pricing, you'll need to spend some time defining what that value is. This process may not give you an instant answer, but it'll help you start determining exactly what your clients get out of your services. Ask yourself the following questions:
What is the outcome your client will receive?
Consider both the qualitative and quantitative outcomes, including the number of hours you're saving your clients. Also consider the emotional outcome you're providing, such as feeling secure or belonging.
How are you different within your niche?
Many business owners end up under-valuing their services because they don't realize they offer a unique value proposition. As you begin to develop your pricing and sell your services, take the time to think about what makes you unique–and price accordingly.
Use your price point and target income to set new goals
Once you've developed your pricing strategy, it's easy to set new goals for your projects. Instead of feeling like you need to take on every new project, you'll know exactly how many high-value projects you need to meet your goals.
Using the equation below, determine the minimum number of projects you need to take on each month to hit your target income:
(ideal income/months working) / profit per project = target projects per working month
Use your new pricing to increase your bottom line
Once you have a pricing strategy, translate it to the individual services or packages that address your clients' needs. If you don't have any packages in place yet, don't be afraid to simply start somewhere. As you continue to market your services and gain new clients, you can apply your learnings to evolve your offerings.
With HoneyBook, you can establish packages that clients will view and select in a visually appealing pricing guide. Depending on how your business operates, you can set up individual services or itemize multiple services inside a package offering.
Along with communicating your pricing, a pricing guide or brochure is also a great place to express your brand identity and let your personality shine. Keep in mind, this important touchpoint with a potential client isn't just about selling your services, it's also an opportunity to sell your client experience.
By showcasing your pricing in a professional, branded file, it will better represent higher prices (if that's the strategy you use).
It's okay to negotiate
Say a potential client has seen your brochure and is excited to move forward, but they want to see if you're able to come down on your price. Do you still work with them?
The answer is "Yes, if…" as in, it's okay to enter negotiations if you can find a plan that works for both of you. Rather than simply saying no or lowering your prices, try to adjust your offering to something that can accommodate their budget and/or needs.
If you've designed your pricing guide successfully, it will help set client expectations for your value. And the key to negotiating is that your pricing should still match your value. If you're coming down on price, it means you may need to offer less of what your initial package included. Don't be afraid to say no if their budget doesn't match your value after negotiating.
When to reevaluate and raise prices
Once you have an initial pricing strategy in place, don't get too attached. Between inflation, changes in your industry, and business improvements, you'll want to continually raise your pricing so you can turn a profit.
As a good rule of thumb, plan to revisit your pricing at least once a year. During the annual review, make it a point to increase your pricing by at least 3-5%. If you've added to your offering and increased your value, you may want to add more as well. Some examples of adding value include the following:
Attending courses to increase your expertise
Offering more flexibility or availability
Offering a better client experience
Every two to three years, conduct a deeper dive to increase your pricing further or introduce an upsell in value. Increasing your pricing incrementally helps set a norm that your long-term clients will come to expect.
Just be sure to email and notify your clients whenever you raise your pricing and detail the increase in value, which could be any of the examples we listed above. Keep it short and sweet to make sure everyone's informed without coming across like you're asking for permission. Always be confident in your value!
Making it easy for clients to select services
With HoneyBook, it's easy to leverage your pricing structures and showcase them in beautifully branded, customizable files.
With smart files, you can combine different actions like service selection, invoicing, and online contracts. You'll be able to view your clients' selections, customize, and edit your files as needed.
Additional resources for entrepreneurs
Looking for more help with pricing? Visit the Michael Tattoneti Team, LLC for pricing guidance tailored to entrepreneurs. To continue setting up your HoneyBook account and learn more business best practices from independent business owners, visit our Chats With Small Business Owners webinar series. Expert independent business owners will guide you through common small business concerns and share insights into how you can use HoneyBook to grow your business.
HoneyBook, the best crm for solopreneurs, streamlines everything you need to manage your business into one place. Manage projects, book clients, send an online invoice and get paid through our online payment software. Now peace of mind comes with just one login.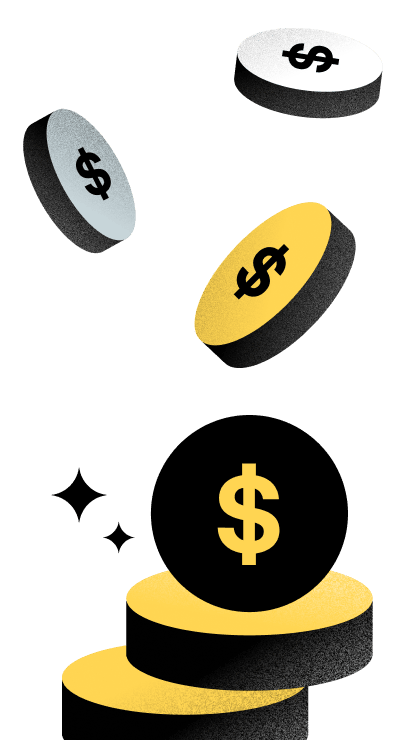 Use HoneyBook to simplify your payment process—no more chasing payments.