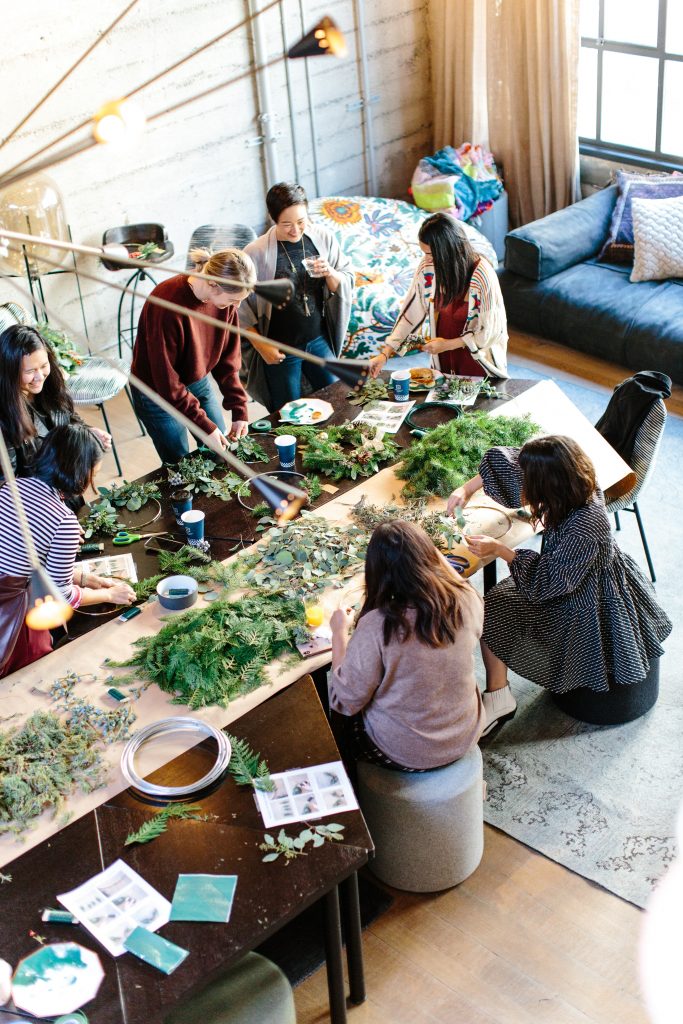 As business owners, we rely heavily on our community to support our companies and keep us going from year to year. Philanthropy is an excellent way to turn that support around and give back to the people who have helped lift your business along the way.
Giving back to one's community builds a strong brand reputation for your company, while bringing light and joy to others' lives.
At the end of the day, everyone benefits from charity. Whether it's a donation of time, resources, or funds, consider ways your company can make a difference in your community.
We asked event pros to weigh in with their philanthropic strategies — here's what they had to say.
Work As A Team
Charity goes a long way when everybody on your team is on board with the cause and excited to give back. Check in with your employees to see what they're most passionate about, whether it's animal welfare or environmental conservation.
"If you work as a team for a charitable cause, you will accomplish much more than an individual," stresses Oleta Collins of Flourishing Art. "As a team, we decide what charity is best for us to align. Designers, drivers, all of us — everyone has a say about where we want to share compassion and spend our effort and funds for local charities."
Collins continues: "We have chosen several of these charities close to our hearts and we reciprocate when possible by donating décor and flowers, or allowing our staff to volunteer their time during work hours without losing paid hours to show our support. If we all do a little something, we will make the world a better place and receive recognition for our good deeds."
Get Family Involved
Better yet, spread the cause and invite your team's families to join in giving back to the community. This becomes a fun team-building exercise that provides increased benefit to the charity or cause at hand.
"Most of my community time incorporates my family," shares Michelle Loretta of Sage Wedding Pros. "Because I want my kids to be better citizens of the world, I'm always looking for things we can do together. I see that it impacts their compassion and understanding of others and this makes them more patient and understanding with everyone."
"There are marketing benefits to being proactive in your community," adds Loretta. "In 2007, I cofounded Get Hitched Give Hope in Seattle as a way of giving back. The thing that none of us expected was that it would put our businesses in the front of so many wonderful business opportunities. It was a win-win-win for everyone involved."
Connect With Your Passions
Don't be shy about aligning your philanthropic endeavors with passions from your personal life. The more enthusiasm from you and your team, the better!
"We work with the Livermore Downtown Association, sponsoring their events throughout the year, that help develop and grow tourism in the area," says Kevin Dennis of Fantasy Sound Event Services. "We also work closely with the Livermore Little League, donating both time and finances to help the youth of our area."
Dennis elaborates: "Baseball has always been important in my life, so when I had the opportunity to help youth sports in our area, I jumped at the opportunity. As for the Livermore Downtown Association, working to grow our tourism brings more business to the area, which will in turn help my business to grow. I'm passionate about my city and want other people to experience it, and I'm passionate about baseball and youth sports."
Keep It Relevant
Giving back becomes extra special when you can see the impact of your actions.
While there's nothing wrong with setting up an auto-payment to a global charity, there's something powerful about seeing the results of your charitable efforts.
"Choose an organization where you can see the actual return into your own community," encourages Shannon Tarrant of Wedding Venue Map. "Give back to something that is important to you or a cause that has affected someone who means a lot to you. I give back to the local alternative high school program that provides unique educational environments to students to help make sure they graduate."
"Twice a year, we have a vision board party where they dream about their future self," Tarrant continues. "This year, I brought together my vendor community to help support their dream of having a Great Gatsby prom! There is nothing greater than the thank you that comes from helping someone achieve their dreams."
Every business opts for different causes and charities based on a number of factors, which is the beauty of philanthropy — there's always somebody ready to give back.
Take some time to identify what is most important for you and look for the best way for your company to get involved.
---
Ready to dream big about helping countless others, leave a legacy, and make an impact… without breaking the bank? Get our Ultimate Guide to Philanthropy in Business.