Running a business takes guts, heart and hard work, and the return is worth it; you'll have the benefit of steering a business you love! While we live out our entrepreneurial dreams, we also strive to maintain a work life balance that intertwines our business, our families and other priorities and pursuits. For some, that picture presents a completely full plate, and for others that full plate also includes a full-time job.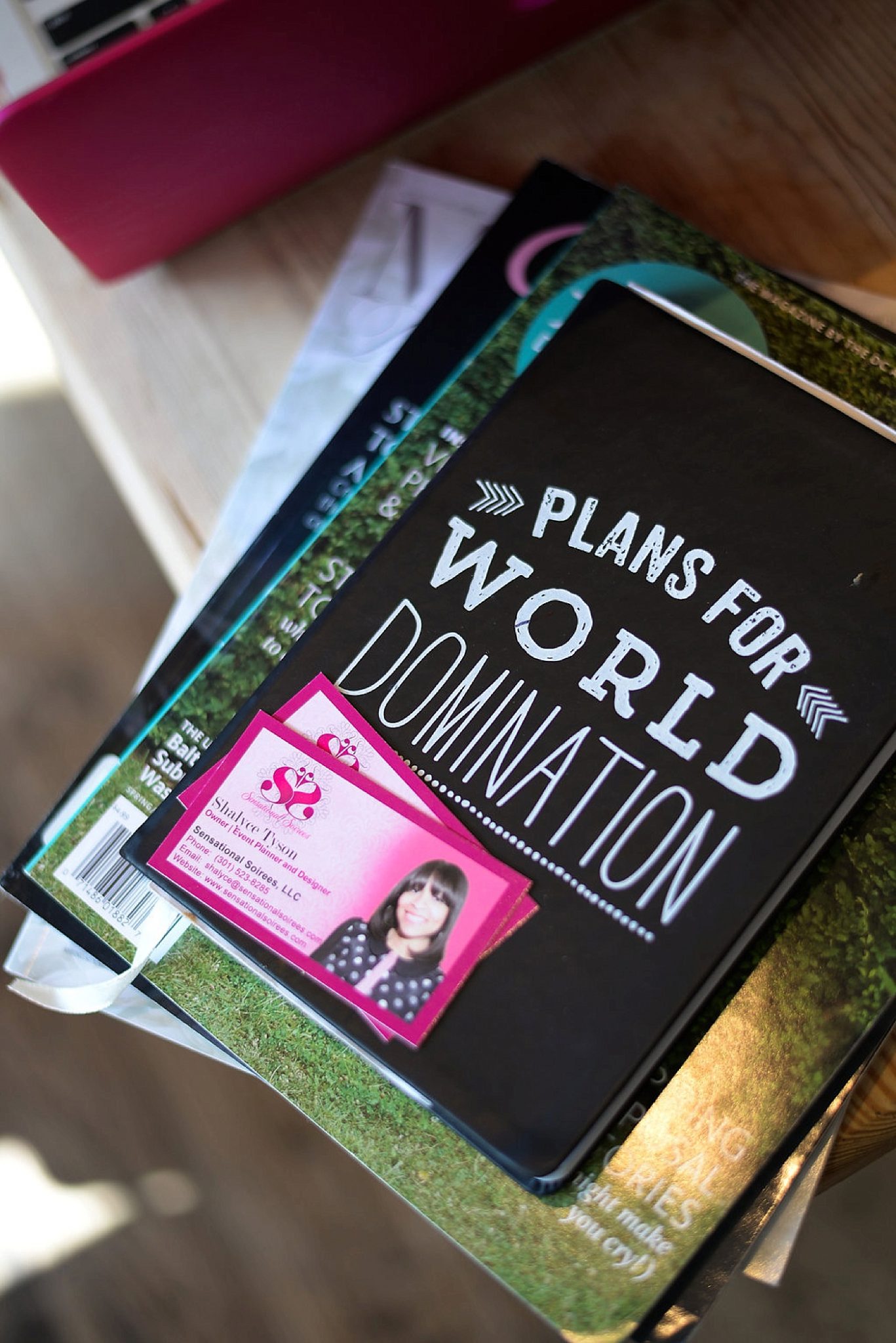 Whether to pursue another career passion, maintain health benefits, or frankly to keep a bi-weekly paycheck, many creative entrepreneurs work a 9 to 5. With the amount of hours you put into both your job and business, you likely feel like you have 2 full-time careers. Perhaps some of you are working towards leaving your full-time job to go completely full-time with your business. Others of you may prefer to manage both your business and full-time job as long as possible. In either scenario, I'm sure you ask yourself often how can I do both better; manage my business while working full-time?
For the past 3+ years, I've been doing just that…running my wedding planning and design company, while working full-time in government statistics. The two paths are like night and day, right?! I'll be honest, there have been times when I've struggled with doing both. In order to manage my responsibilities and give the best to my clients, family as well as myself, I had to come up with a plan for my sanity. This involved deciding what was most important to me in all areas of life and business. From there, focusing on better efficiency and time management was the key to finally achieving a level of balance with work and business that minimized stressed and increased productivity.
3 Tips for Running a Business While Working Full Time
I made successful strides in running my business, while working full-time, when I implemented these 3 tips:
1) Quality Over Quantity – Fact is, you aren't able to devote full, uninterrupted work days to your business, and that's ok. Therefore, it's important to decide how much you can really take on without burning out. Additionally, you must consider the time it takes to produce quality work. For example, in my line of business as an event planner, it would be far better for me to perhaps produce 6 amazing weddings a year, rather than 30 where my level of service and delivery might be questionable due to the work overload. It's important not to put a lot of focus on how much or how little others in your industry are doing, but instead focus on your core values, what's on your plate, and what you can realistically manage. Quality work and rest go hand in hand, so rather than working yourself to complete exhaustion to keep up with unattainable business results, focus on doing the best you can with the time you have. Building an amazing business will get you further than being booked to capacity.
2) Scheduling – When you determine how many hours of the day and week you'll devote to your business, be sure to plan out what you will do on each of those days. Setting timeframes for emails, producing work, blogging and more, will help you run your business like a business, instead of being in catch up mode all the time. It is important to be open and candid with your clients about your business hours and the days and times you are available in a given week. It's important that they know what to expect regarding communication and service. For instance, I take some evening and weekend appointments, to make up for limited availability during the day, which my clients happen to love because they work as well. Implementing meeting scheduling tools online for my clients through Setmore has also been a favored tool. It's key to be strategic and intentional with your time, which ultimately creates routines that promote success.
3) Systems – Working smarter and not harder is huge for balancing business and work. Having systems and/or apps for your workflow, online contracts, bookkeeping, social media management and all key components for your business is crucial for success. For example, why rewrite the same email over and over when you receive new business inquiries; instead, create canned messages or questionnaires to save time. Your time is valuable, and it must be used wisely. Some systems that have really helped me are: 17Hats for bookkeeping and project management, Aisle Planner for wedding planning, Later for social media management, and Canva for document creation. Anything that allows you to automate and streamline your processes will help save time and foster productivity.
I hope these 3 tips help you to achieve more balance and efficiency in running your business, while you work full-time. When you create your own business, you must be willing to create your own rules. What other tips would you add to this list?